Born in Naples, Italy in 1969, Silvio d'Ascia is a 1993 graduate of the School of Architecture of the University of Naples, from which he also obtained a Doctorate in Research in Architectural Composition. Moving to Paris in 1993, he established his own firm in 2001 following several years of working in association with other firms in France and abroad. The new Porta Susa high-speed rail station in Turin allowed him to develop his passion for an architecture serving as a link between the past and the future. Since then he has won other commissions for rail stations, and even branched out to win projects in the People's Republic of China.
Read interview...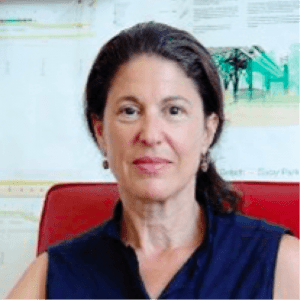 Linda Pollak is a founding member and principal of Marpillero Pollak Architects in New York City. A member of the faculty at the Harvard University Graduate School of Design from 1992-2004, Linda has been engaged in architectural practice since 1981, and landscape architectural practice since 1979, receiving her architectural license in 1988. Her commitment to research on architecture and urban landscape spans more than 20 years, informing acclaimed results in practice and theory. Linda recently served on the jury for the Taichung City Cultural Center competition, and talked with Stanley Collyer about the experience.
Read interview...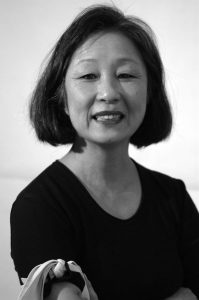 Few architectural firms start up by focusing their talents primarily on planning. Koetter Kim's was different in that much of their early strategy focused on various planning projects—San Juan, Puerto Rico, The Boston Plan, University Park, Cambridge, Mass., and Syracuse University Master Plan. You might say that this strategy culminated in their winning the 2004 Sewoon Urban Redevelopment Competition in Seoul, Korea. Along the way, there were a number of high profile university and commercial commissions, including the Codex World Headquarters building competiiton (1983), Scottish Equitable Headquarters in Edinburgh, Scotland, Brown University's Miller Hall Science Building, and the U.S. Courthouse in Rockford, Illinois (an invited competition). More recently, they were chosen to re-do the Commons building in Columbus, a town noted for its choice of name architects for important civic projects.



Susie Kim
Read interview...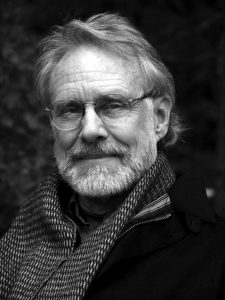 Rob Quigley, together with Parker Sadler, won the international competition for a new San Diego Central Library in 1996, but had to wait 18 years for the project to become a reality. In the interim, the firm became noted for residential housing, designing over 30 residences, several of which won local and national awards. Their municipal, educational and infrastructure/mixed-use projects produced some notable buildings, including the Solana Beach light rail station, Gilman Mixed-use building, and West Valley Library.
The Quigley firm was also involved in several competitions, as a finalist in the University of New Mexico School of Architecture competition, and as winner of the San Diego Downtown Historic Harborfront Competition.
Quigley received his B.Arch degree from the University of Utah, served in the Peace Corps in Chile, where he was responsible for the design and construction of low-cost residential and community projects. He became design partner in founding the firm, Gluth and Quigley Architecture in 1974. The firm, Rob Wellington Quigley, was established in 1978.
Read interview...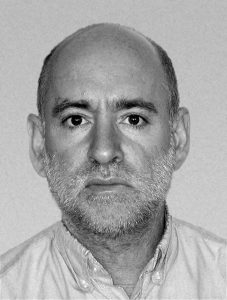 An anomaly among American architects, Frederic Schwartz entered over 60 competitions during his lifetime as an architect. He did win a few of those, and in some, where he participated and did not win as a finalist or runnerup, he received high marks from the critics. In the Ground Zero competition, one of the most high-profile competitions ever staged in the U.S., his proposal on the Think Team with Rafael Viñoly and Ken Smith was chosen as the winner by the committee, only to be overruled by then Governor Pataki. Not only did he leave a lasting mark on the environment by those projects which were realized, he was also a constant advocate for civic improvements, bettering the environment we live in.
   When I spoke with him about his participation on the team which won the Nairobi Al Jamea Campus Competition, he said that it gave him great satisfaction, because it was the biggest competition he had ever won (and it was built!). Of course there are several of his projects which are often visited, where the layperson may not know who the architect was: the Staten Island Ferry Terminal in Manhattan and the 9/11 Memorials in New Jersey and Westchester County, New York are the best examples—the latter two being competition winners. Those who wish to study architecture should take a page from this architect, for he was not just about designing buildings, but making all of our lives better.  -Ed
Read interview...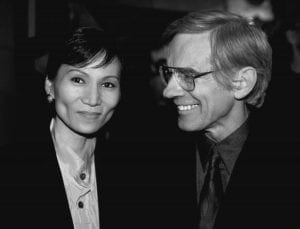 Hodgetts + Fung, also known as HplusF, is an interdisciplinary design studio based in Culver City, California led by Craig Hodgetts FAIA and Ming Fung AIA. The firm has produced a wide range of products, from exhibition spaces and preservation projects to office buildings and performance venues. Of its more acclaimed projects was a temporary structure, the 1993 Temporary Powell Library at the University of California Los Angeles (UCLA), as is the recently completed Wildbeast Pavilion at the California Institute of the Arts, the setting for a national television commercial. The modernization of the Hollywood Bowl and the refurbishment of the Egyptian Cinema in Hollywood are two major preservation projects noted for their acoustics, as well as attention to detail. Other impressive performance venues are the Menlo-Atherton performing arts center—won in an invited competition—and the recently completed Nashville Amphitheater. Along the way,  their Chapel of the North American Martyrs has been nominated for the Mies Crown Hall Americas Prize by the College of Architecture at Illinois Institute of Technology.
Both Hodgetts and Fung have been active as educators in architecture and design—he as a professor at UCLA, and she at the Southern California Institute of Architecture (SCI-Arc), where she has been Director of Graduate Programs, and more recently Director of Academic Affairs.
Read more...
Read interview...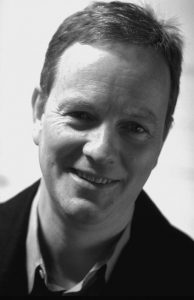 Shortly after completing studies at UC Berkeley (B.Arch) and working and studying in New York at Columbia University (M.Arch), Peter Pfau returned home to the San Francisco area to co-found Holt Hinshaw Pfau Jones, which gained national acclaim with their competition-winning design for the Astronauts Memorial in Cape Canaveral, Florida. Shortly after winning another competition with HHPJ for the UCLA Cogeneration Power Plant, Peter Pfau founded his own firm in 1991, completing a number of cultural projects as well as residential commissions. An important competition win was the 1997 LGBT center in San Francisco in collaboration with Cee Architects. The firm also focused on educational/learning facilities, completing a number of projects: the Marin Primary School,  St. Paul's Episcopal School, Gateway High School, and winning a competition for a low budget Montessori School in Berkeley. In 2001 the firm won the Lick-Wilmerding High School competition with a highly innovative design—the redesign of a San Francisco area school on a very limited site. Since then the firm, now Pfau Long Architecture, has received commissions for a number of high profile educational and government buildings.
Read more...
Read interview...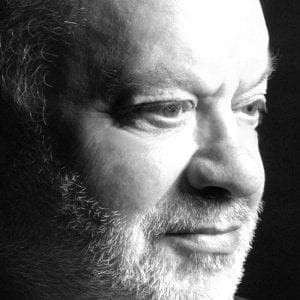 In the design world, Italy is not only famous as a repository of classical architecture and art, but also for its current collection of artists and architects who have gained an international reputation in modern design. But for those not specializing in product design, opportunities in Italy are limited. Enter Franco Purini, an Italian architect who is not only known as a practicing professional, but is one of the world's more interesting theorists. Probably because he is based in Italy, where classical architecture is so  predominant, Purini has found a way to wed the classical and modern in a theoretical system. Whereas the classical achieves order and avoids chaos, neo-rationalism enables the designer to achieve the same by putting in place a new set of rules. On the other hand, Purini is a firm advocate of the element of surprise, sometimes seen in his architecture as a non-connector, which normally is part of an essential support system.

Franco Purini
Along the way, Purini entered numerous competitions, winning a Florence planning competition in 1977 and the Urban Park Competition in Calabria in 2001. Since 1977 he has been the Professor  of Architectural Composition and City Planning at the Sapienza University, Rome.
Read more...
Read interview...

Donald Stastny, FAIA, has a long and distinguished career as a design competition professional adviser, acting as a consultant to the General Services Administration and a number of non-profits. Stastny recently discussed his experiences in design competition management and shared his insight into the process, including the lessons he's learned over the years and how managing design competitions complements his own architecture, planning and urban design. His responses have been edited for clarity and brevity.
Read interview...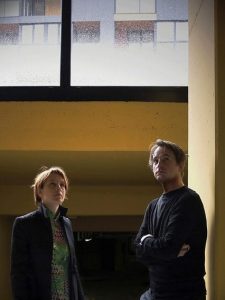 OFIS Architects, led by principals Rok Oman and Spela Videcnik, is a successful firm based in Ljubljana, Slovenia. Both architects finished their university studies at about the time that Slovenia gained its independence during the breakup of the former Yugoslavia and gained an additional global perspective at the AA in London. Unencumbered by the rigid procurement system of the former Communist regime, the firm quickly adjusted to a market system and achieved remarkable results, winning some important design competitions along the way both at home and abroad. Among those were several housing competitions in Slovenia, the FC Bate Borisov Soccer Stadium in Belarus, and a student housing competition in Paris near La Villette. More recently, Spela Videcnik and Rok Oman have currently been in the United States as visiting critics at Harvard.
Read more...
Read interview...