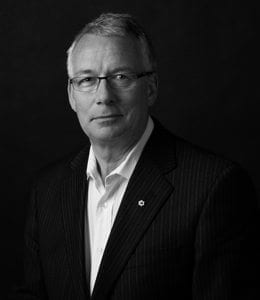 As Managing Director of Busby Perkins+Will, Peter is involved in the design and sustainable direction of each project the firm engages. Overseeing design offices in Vancouver, British Columbia and Seattle, Washington, and now San Francisco, Peter directs more than 100 employees working on projects across Canada, the United States, Europe, and the Middle East. As a director of Perkins+Will since 2004, Peter has expanded his role to include sustainable design leadership to the firm's 23 offices worldwide; and Perkins+Will has been recognized internationally as the leader in sustainable building design, having the largest portfolio of built green projects in North America.
Read more...
Read interview...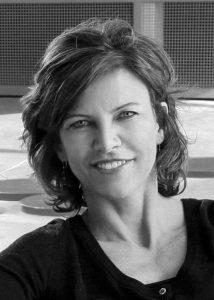 Jeanne Gang, founder of Studio Gang, a leading Chicago-based architecture firm, received her B. Arch degree from the University of Illinois, Champaign Urbana in 1986. After obtaining a M.Arch degree from Harvard's GSD and a fellowship to the ETH in Zürich, she spent two years with the Office of Metropolitan Architecture in Rotterdam, then with Booth/Hansen Associates in Chicago. After the founding of Studio Gang Architects in 1997, the firm received several commissions, including the Starlight Theater in Rockford, Illinois. The firm later won two national competitions, The Ford Calumet Environmental Center and the Hoboken (NJ) 9/11 Memorial Competition. Later she was the runnerup finalist in the Taipei Pop Music Center Competition, Taiwan. A MacArthur genius grant is among the various awards she has received.
Photo: ©Dane Tashima
Read interview...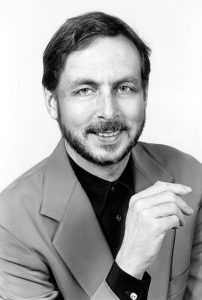 Craig Hartman joined Skidmore Owings and Merrill immediately after receiving his B.Arch from the new Ball State architecture program in Muncie, Indiana. At SOM he was mentored by Principal, Walter Netsch, who became a life-long friend. By 1985 he became a design partner at SOM's Houston office, then Partner-in-Charge at SOM's Washington office two years later. There he collaborated with Charles Correa and Nikken Sekkei on the Second Place entry to the World Bank competition.
Shortly thereafter he moved to SOM's West Coast region in San Francisco as Partner-in-Charge. In 1993 he won the San Francisco International Terminal Competition, which was completed in 2000.
SOM's San Francisco office became very active in China, winning competitions for two large projects in 1993 and 1994. That same year, SOM won the extension competition for the California State Office Building in San Francisco. Led by Craig, SOM prevailed over four other high-profile firms in an invited 2001 competition for the U.S. Embassy in Beijing—which opened in 2008.
In neighboring Oakland, SOM was invited as the only U.S.-based firm to participate in the Christ the Light Cathedral competition, where they were again up against stiff competition, Santiago Calatrava among others. After winning the competition, the site was changed to a new location, but the result drew wide-spread acclaim upon the building's dedication in 2009.
Read interview...