The firm of Sauerbruch Hutton migrated to Berlin in 1993 because of a competition. By winning the GSW High-rise buidling competition, they decided it was necessary to open an office in Berlin to see the project throught to completion. In terms of architectural expression, their generous use of bright red colors for a facade treatment on a curtain wall buidling represented a milestone breakthrough. Although Le Corbusier had used colors generously on his Unité dHabitation building in Berlin, that was a brutalist structure. Thus, this  generous use of color became a trademark of Sauerbruch Hutton architecture.

It can be seen in many of their office buildings, residential towers, and government projects.
As a German, Matthias Sauerbruch received his first higher degree from the HdK in Berlin. Both he and Louisa received degrees at the Architectural Association (AA) in London, where they opened their own firm in 1989. The following year they won the GSW competition.
Read more...
Read interview...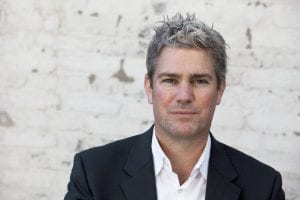 Although known in Chicago primarily for his schools,  John Ronan's Poetry Foundation building on West Superior Street has received more recognition on a national scale. But in the architectural community, schools such as the Gary Comer College Prep School on Chicago's South Side, or Christ the King Jesuit College Preparatory School have gained him praise from his peers. Along the way, he won a national, open competition for Perth Amboy High School in New Jersey, as well as first place in the Yale Steam Laundry Condominiums competition in Washington, DC, which was subsequently realized.
Photo: Hedrich Blessing
When it was announced that John Ronan would be the lone architect to represent Chicago in the invited Obama Library competition, it was only natural that many would assume that he would be a 'wild card', as he was matched up against a collection of star architects from around the world.
John Ronan received his B.Arch from the University of Michigan and M.Arch from Harvard University's Graduate School of Design. After stints with the Chicago firms Krueck & Sexton Architects and Lohan Associates, he established his own firm in 1997.
Read interview...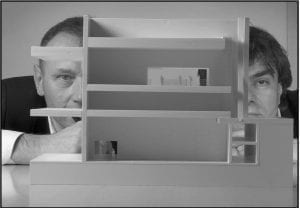 Since opening an office in Warsaw, Poland in 1991, Andrzaj Bulanda of Bulanda Mucha Architects has won a number of competitions, many of which have been realized. Some of the more impressive are the BRE BANK Headquarters in Bydgoszcz, the adaptation and modernization of Rother Mill and the Hotel PRUDENTIAL in Warsaw. Bulanda received his M.Engineering at the Warsaw Polytechnic, worked with Rolf Gutbrot and Frei Otto in Berlin before receiving a B.Arch from the University of Detroit. He was later a visiting scholar at Harvard's GSD, then taught for one year at Pennsylvania State University.
Andrzaj Bulanda and Wlodzimierz Mucha



Andrzej Bulanda and Vlodzimierz Mucha
Read interview...
Richard Francis-Jones is a Partner of award-winning Australian architecture practice Francis-Jones Morehen Thorp (fjmt) and has been the Design Director for many highly acclaimed and awarded projects, which have been widely published both nationally and internationally. Projects led by Richard have received many awards including the AR/MIPIM Future Project Award and the World Architecture Festival shortlist. Top state and national awards for public architecture have included the Sir Zelman Cowen Award, the Sir John Sulman Medallion, the Lachlan Macquarie Award for Heritage, the Lloyd Rees Civic Design Award and the National Interior Architecture Award.
 Jones received his B.Arch from the University of Sydney and M.Arch from Columbia University

Read interview...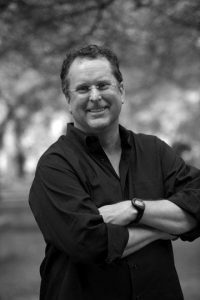 Peter Schaudt's migration from the study of architecture to landscape architecture has resulted in the establishment of one of the country's most important landscape architecture firms. Initially studying architecture at the University of Illinois' Chicago campus, his merit award for his Vietnam Veterans Memorial entry as an undergraduate in 1981 was an indication of things to come. After joining landscape architect Dan Kiley's office, and receiving his MLA at Harvard, he was involved in a number of competitions, two of which were with the office of Michael Van Valkenburgh. In 1990 he was the American Academyi of Rome Prize winner in Landscape Architecture, then shortly afterwards established his own practice in Chicago. Subsequent competition winners—in collaboration with other firms—included the Erie Street Plaza Competition in Milwaukee and the team of PLANT Architects, Shore Irwin Tilbe and Adrian Blackwell for the international Nathan Phillips Square competition in Toronto. Later he joined the Perkins and Will team to win the Shanghai Nature Museum and Plaza competition. 
In 2008 his firm merged with Douglas Hoerr, FASLA, to form Hoerr Schaudt Landscape Architects.
Read interview...
with Olha Romaniuk

Jacques Ferrier's career as a provincial architect to one of France's major players in the profession took a dramatic turn with his competition win for the Water Treatment Plant in Paris. After that, he has won numerous competitions, including a competition for the Airbus France buildings at Paris-Orly airport, the Cite de la Voile Eric Tabarly in Lorient, Piper Heidsieckand Charles Heidsieck Headquarters, and theFrench Pavilion First Prize for the Universal Exposition in Shanghai.
Partially as a result of his award-winning competition entry for the Water Treatment Plant, he has become a major player in energy and sustainability issues as a member of the Board of Directors of the Foundation Building Energy, created in 2005 to promote European research projects in sustainable development.
He has also been active as a writer, including Useful Poetry of Useful Things and Concept Office.
Read interview...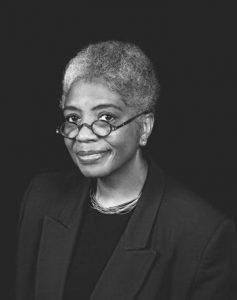 Allison Williams FAIA, before founding her own consulting firm, was Vice President and Director of Design for AECOM's U.S. West region. She has risen through the ranks of large architecture firms: SOM, Ai (merged with Perkins + Will) to AECOM. Along the way, there have been several competitions, some of which have been built. One of the most notable was the August Wilson Center in Pittsburgh, the competition having occurred in 2003 and realized in 2009.
As is often the case with large firms, Allison was leading the design studios for major projects. Among those were San Jose Museum of Art Addition; Yerba Buena Tower, San Francisco; Tower City, Cleveland, Ohio (winning competition entry—unbuilt); Richmond (CA) Civic Center Master Plan; Echelon Corporate Headquarters Cmpus, San Jose; Toledo Federal Courthouse Finalist (GSA Design Excellence Program); Calexico US Port of Entry (CA), competition 2011 and GSA commission; Lawrence Berkeley National Laboratory, Berkeley, California.
Allison Williams received her B.Arch and M.Arch from the University of California, Berkeley.
Read interview...
Beth Blostein and Bart Overly both received their B.Arch at Ohio State University. Before founding the firm, Blostein Overly Architects, Beth received her M.Des at Harvard's GSD, and Bart went on to receive his M.Arch at Princeton University. Both spent time in larger firms in Columbus, Ohio, before establishing their own firm: Beth at Design Group Columbus, and Bart at the Columbus office of NBBJ. as well as teaching at the Knowlton School of Architecture at Ohio State University.
After establishing their own firm, they entered and won several competitions:
– SECCA "Home: House" competition
– New Housing New York Competition
– Ferrous Park Housing competition, Kansas City
– Boston Center for the Arts Urban Plaza
In the meantime, they have private residences under construction in the Columbus, Ohio suburbs and environs.
Read interview...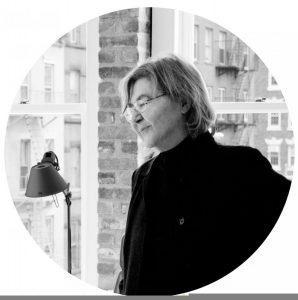 Recognized in the international design community as one of the principal landscape architecture firms in this country, Balmori Associates is often invited by architecture firms to take part in competitions as the landscape design component of the team. In this role, she was part of a winning team with Zaha Hadid Architects for the Amman Performing Arts Center in Jordan, as well as the winning World Mammoth +Permafrost Museum in Russia with Leeser Architects. Among other international successes have been the winning Campa de los Ingleses riverfront project in Bilbao, Spain, and as a finalist in the 10 Li Ring Park, Sejong, Korea competition. Her minimalist design for the World War II Memorial competition in Washington, DC, as one of five finalists, was a serious contender for the commission. More recently, Balmori Associates was one of five invited finalists in the high-profile Lexington (KY) Town Branch Competition. She was engaged as a consulting firm to manage the realization of the Beale Street Landing project on the Mississippi River, the result of a winning competition entry by RTN of Buenos Aires.
Diana Balmori has held teaching positions at Yale University and the State University of New York (SUNY). After a tenure at Cesar Pelli Architects, where she headed the landscape architecture studio, she founded her own firm in New York in 1990.
After Diana Balmori passed away in November 2016, the firm continues under the leadership of Javier González-Campaña and Noémie Lafaurie-Debany.

Read interview...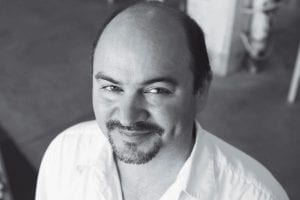 Craig Dykers,  one of the original founders of Snøhetta, established the U.S.-based office of the Norwegian firm in New York City in 2006 after receiving a coveted commission for the new National September 11 Memorial Museum Pavilion at Ground Zero. Snøhetta's origins date back to the 1989 Alexandria Library Competition in Egypt, where the winning team, consisting of three architects in Los Angeles and two Oslo architects, all of whom were under 30 years of age, won the competition. With the support of the Norwegian government, that team established itself in Oslo, took on the name, Snøhetta, and subsequently won several competitions, including the much acclaimed Oslo Opera House Competition. The New York City office, established by Dykers, has subsequently won several important commissions in the U.S.: including the Bowling Green State University Performing Arts Center; North Carolina State University Library on their new, west campus; Temple University Library; and the recent Calgary Public Library, the latter won in a  invited competition.
Read more...
Read interview...