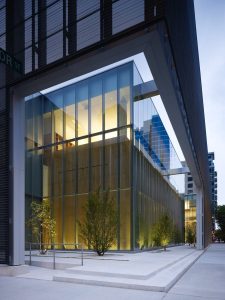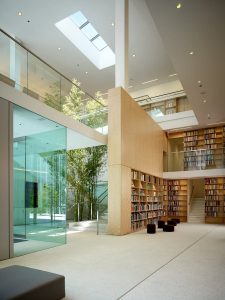 Poetry Foundation, Chicago   Photos: Hedrich-Blessing

COMPETITIONS:  You received an undergraduate degree at the University of Michigan; but it was not purely in architecture. When did it become apparent to you that you wanted to become an architect?


JOHN RONAN: Third grade. I remember writing a paper in fifth grade about 'Why I wanted to be an architect.' So I knew pretty early on. I always played with those lego-type logs as a kid, and in grade school I was always drawing little plans of houses. In high school I took four years of mechanical drawing, two of those years being somewhat architecturally based. So by the time I went to college, I knew that was what I wanted to do. Michigan's architectural program is basically two years of liberal arts and two years of architectural with a Bachelor of Science degree. Then you go on to graduate school for your professional degree.

Gary Comer Youth Center, Chicago, IL
COMPETITIONS: As has been the case with many architects, you worked for a few years with large firms. When was the moment when you decided you could go off on your own?

Login to see more

(login problems? E: scollyer@competitions.org or http://competitions.org/contact/)