AL_A Prevails over a Star-studded Cast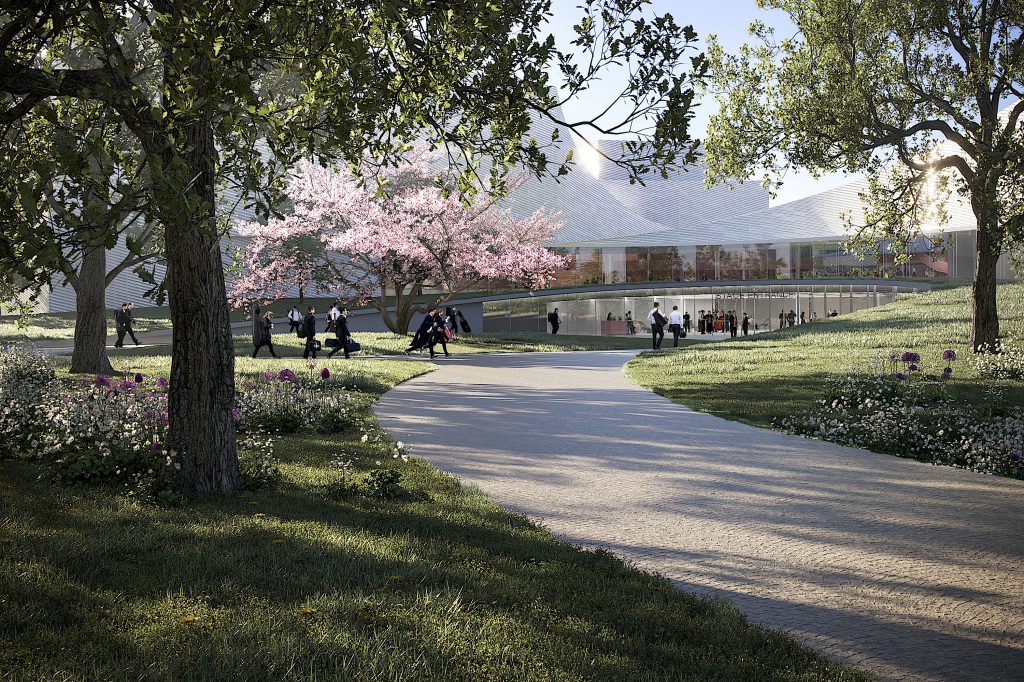 After over a year of planning, the choice of a site, and the establishment of criteria for the staging an international competition for a new concert hall, the process recently culminated in the choice of an architect for the design of the new Philharmonic in Belgrade, Serbia. Once a rather drab, nondescript city under the Tito regime, Belgrade has been reimagining itself to take its place as a major European city, including cultural attractions one might attach to such a claim.
   To organize such a competition, Belgrade turned to the United Nations Development Program (UNDP). As is usual in cases where major projects are at stake, the competition, although international in scope, was staged as a multi-phase event, with a request for qualifications (EOI), then a shortlisting process to arrive at a final number of participants for the competition stage. To adjudicate the process, a nine-person jury was convened, with four of the nine jurors originating from European countries outside Serbia.
Jury Members:
• Alexander Schwarz, Architect, David Chipperfield Architects, Berlin
• Hrvoje Njiric, Architect, njiric+ arhitekti, Zagreb, Croatia
• Hugh Pearman, Architecture critic, editor, author, London, U.K.
• Dejan Miljković, Architect, Grateks inženjering, Belgrade
• Zorica Savičić, Architect. Chief Architect, Partart, Serbia
• Andrzej Kosendiak, Conductor, Wroclaw, Poland
• Maja Gojkovic, Vice Prime Minister and Minister of Culture and Information, Belgrade, Serbia
• Marko Stojčić, Head, City Planning, City of Belgrade
• Ivan Tasovac, Director of Belgrade Philharmonic Orchestra*
*Please note that Ivan Tasovac died before the jury's adjudication process had been fully completed.
The Competition
The site of the competition was well chosen—not too far from downtown Belgrade, but in a park-like setting near the Danube, at one time marshland. In addition to the main symphonic concert hall with a capacity for an audience of 1,600 and a 400-strong orchestra and choir, it is to house performance, rehearsal and creative spaces. In all, the total requirements for the project add up to a target budget of £92 million.
When the request for qualifications was announced, 37 firms responded and eight were shortlisted to participated in the competition. Of those, the following six submitted design entries, which in some cases included videos, but was not required.
The Shortlist
• AL_A, London, U.K.
• MVRDV, Rotterdam, The Netherlands
• Snøhetta, Oslo, Norway
• Diller Scofidio + Renfro, New York, USA
• Estudio Lamela, Madrid, Spain
• Bevk Perovic arhitekti, Ljubjana, Slovenia
The Designs
   Without a jury report, and based on the limitations placed by the sponsor as to what could be released to the public, we can only make an educated guess as to similarities and differences between most of the competitors' entries—and what might have tipped the scales in favor of the winner. We did receive complete presentations from three of the finalists; but a complete review of all the submissions will have to wait until release of the outstanding details, especially in the case of the winning design.
  Simply on the basis of the renderings, one may ascertain that most of the presentations differed considerably in architectural expression and content—with the possible exception of the main concert hall. AL_A's undulating, well conceived structure appeared to be slightly different in its footprint and approach to the site as well as circulation plan.. Others, most notably Bevk Perovic arhitekti, which suggest a different visual approach to the program, locating individual cylindrical forms in such a manner on the site, to suggesting the multi-functional aspect of the project. Diller Scofidio Renfro (DSR) featured exterior ramping leading to the top of the main structure's viewing platform as roof garden, and both EStudio Lamela and MVRDV featured large rectangular boxes, containing all the elements of the program,  Then there was Snøhetta's sloping ecological form. disappearing into the park, not into the sea, as was the case with their Oslo Opera.
As is often the case, rumors tend to leak out from the jury panel's discussions. In one case, MVRDV's design was supposedly "too radical," which would have led us to wonder what the jury deemed "too radical" about an entry where most of the program was contained under one roof. Without a jury report, remarks of this nature only raise questions as to the jury proceedings, which could have been addressed with more transparency. But here, we will have to leave it to our reader, without the knowledge mentioned, still harboring the anticipation of information that might shed more light on this important competition.
The fact that the UNDP was brought in to administer the competition would normally have instilled confidence in the process. We remember how other competitions staged by United Nations Organizations in Geneva resulted in very transparent operations—most notably that administered by the WIPO (World Intellectual Property Organization) and the more recent WHO (World Health Organization) competition, both of which were accompanied by jury comments at their completion. So, regardless of the organizer's lack of transparency, we would have to note that the quality of all of the entries was both imaginary and exemplary, and that any one of them would have made the community proud.
Winning Entry
AL_A, London, U.K.
with
Vladimir Djurovic Landscape Architecture (VDLA), Beirut, Lebanon
Zabriskie Studio, Belgrade
AFA Consult, Portugal
Arup, acoustics and theatrical designer, London.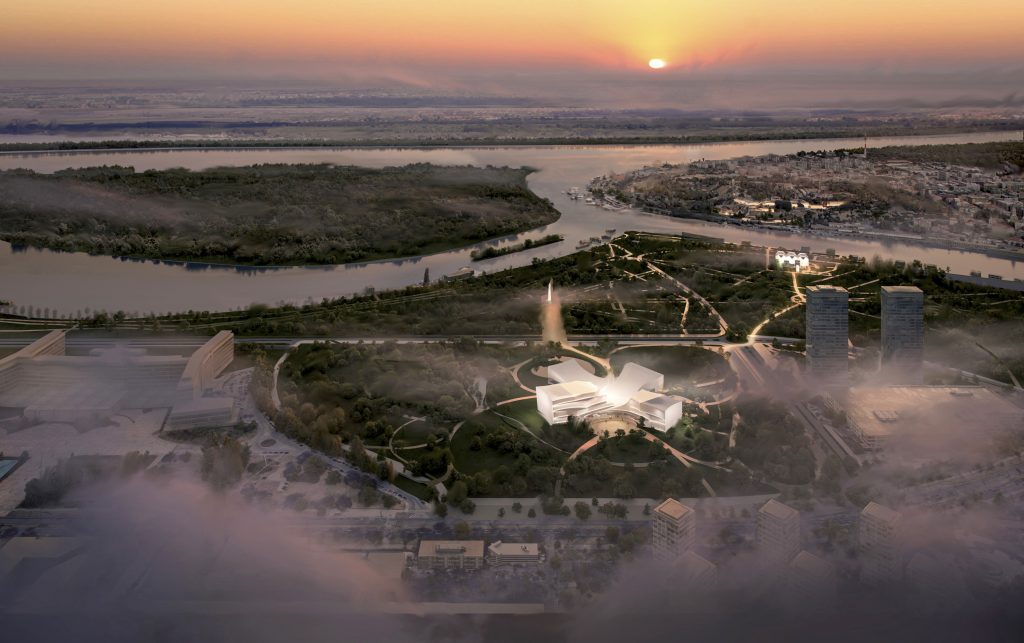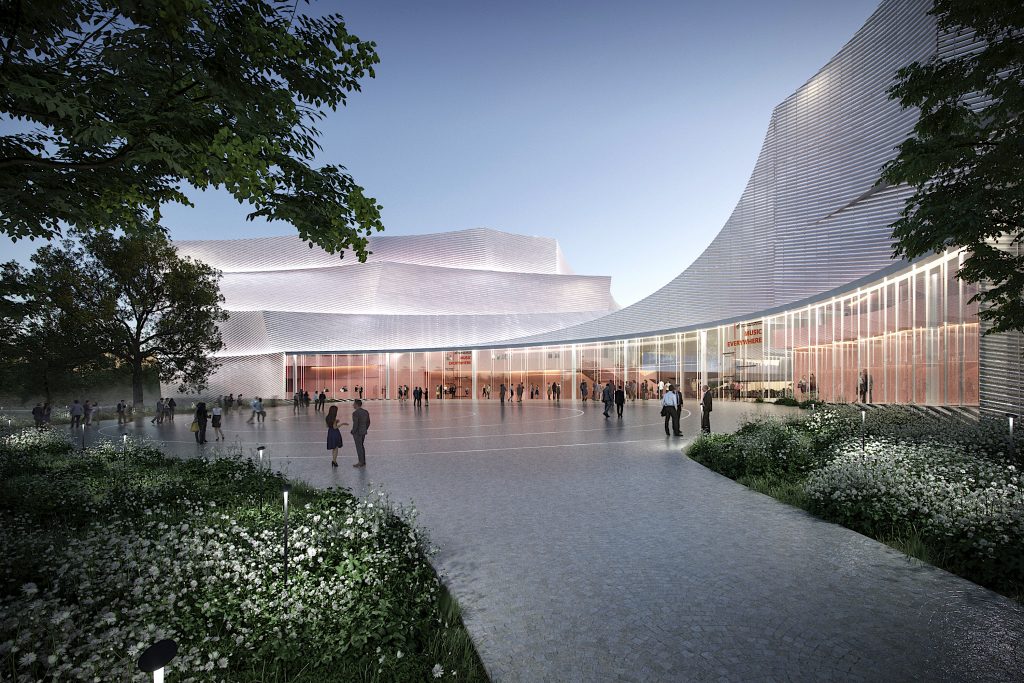 July 2022

1 July 2022 – Submission deadline

June 2022

1 June 2022 – Entries submission deadline

1 June 2022 – Submission deadline
Exhibitions and Conferences
No events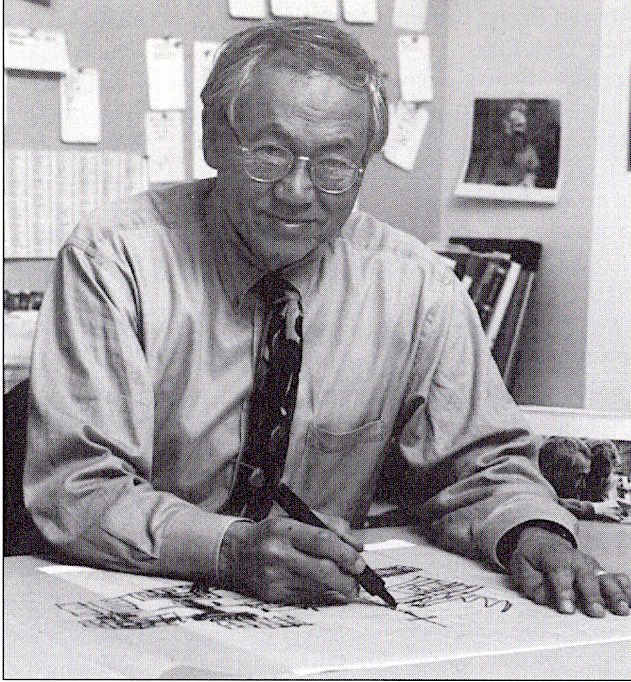 Gyo Obata  Photo: courtesy HOK
If there are milestones in the world of architecture, the passing of Gyo Obata certainly marked one. Obata, along with Cesar Pelli, Richard Rogers and Helmut Jahn, belonged to a group of designers that had strong international connections, sometimes based on family histories. A second generation American born to a Japanese family that had immigrated to America, and the son of a well-known artist in California, Gyo became one of the founders of one of the most high-powered architecture and engineering firms in the World, Hellmuth, Obata & Kassabaum (HOK).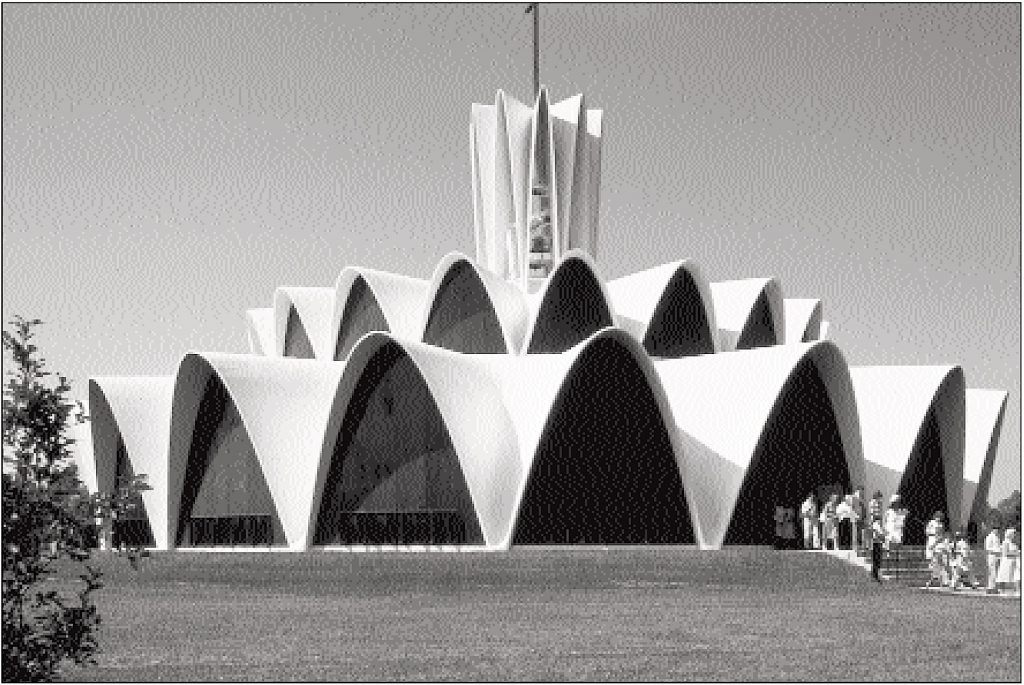 Priory Chapel, Creve Coeur, Missouri (1962) Photo: courtesy HOK
When I interviewed Gyo in St. Louis back in 1998, I found his family history almost as fascinating as what he had to say about his chosen profession. Gyo's father, Chiura Obata, was not only an established artist, but a professor at UC Berkeley. Although one of the Japanese families was deported during WWII to an internment camp; Gyo's father was able to arrange a way for his two suns to avoid this fate by finding a university in the rest of the U.S. that would accept a Japanese student at that time. Washington University in St. Louis turned out to be that sole possibility, and once Gyo and his brother managed to receive permission to leave California—the Chancellor of the University of California stepped in to make that possible—Gyo matriculated at Washington University. There Gyo received his B.S. in Architecture, and, after military service, received his Masters at Cranbrook under Eliel Saarinen .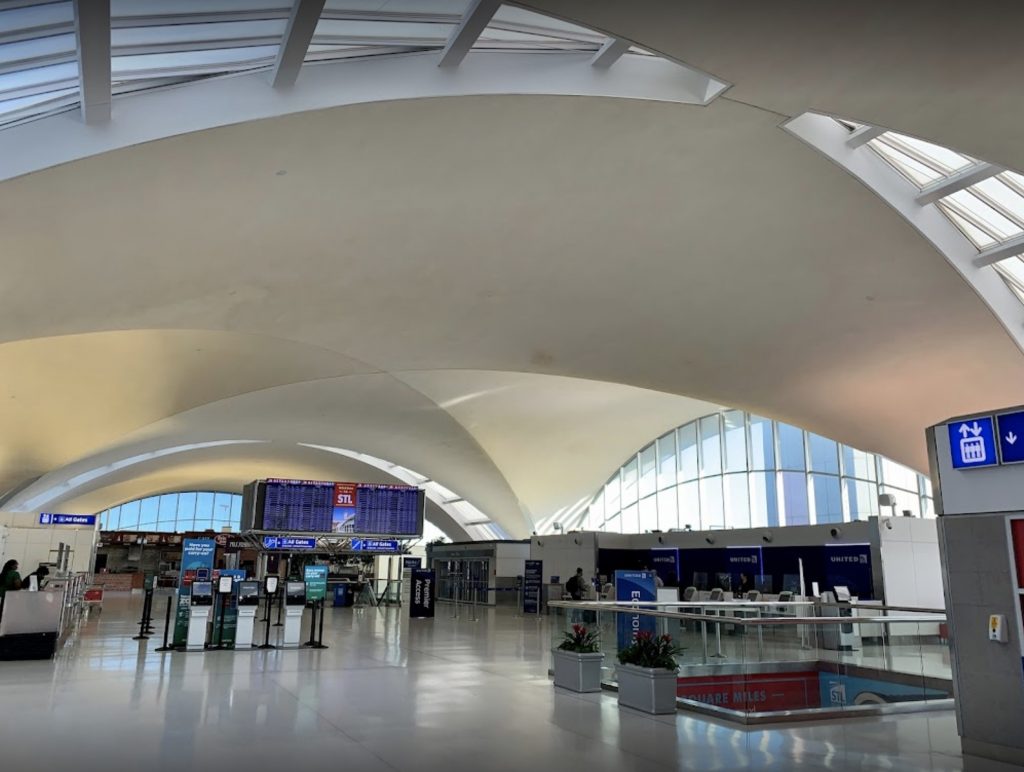 Lambert Airport, St. Louis – Hellmuth Yamasaki and Leinweber This project marked the establishment of
HOK in St. Louis after Yamasaki closed the Hellmuth Yamasaki and Leinweber office there in 1955,
On the way to becoming a founder of HOK in 1955, Gyo's career included employment at SOM in Chicago (1947-51) and later Hellmuth Yamasaki and Leinweber (1951-1955). This was when Minoru Yamasake, the later architect of the New York's World Trade Center, designed the Lambert Airport in St. Louis, which opened in 1956. When Yamasaki had to close the St. Louis office because of illness, Gyo and the others who had been working on the project decided to stay and opened their own office. Having a job at the airport until it was completed in 1957 no doubt facilitated the establishment of that office—and their reputation in St. Louis. It was during this early period with SOM and Yamasaki that Gyo Obata gained much of his experience with large projects that would later become so valuable in his subsequent career at HOK.