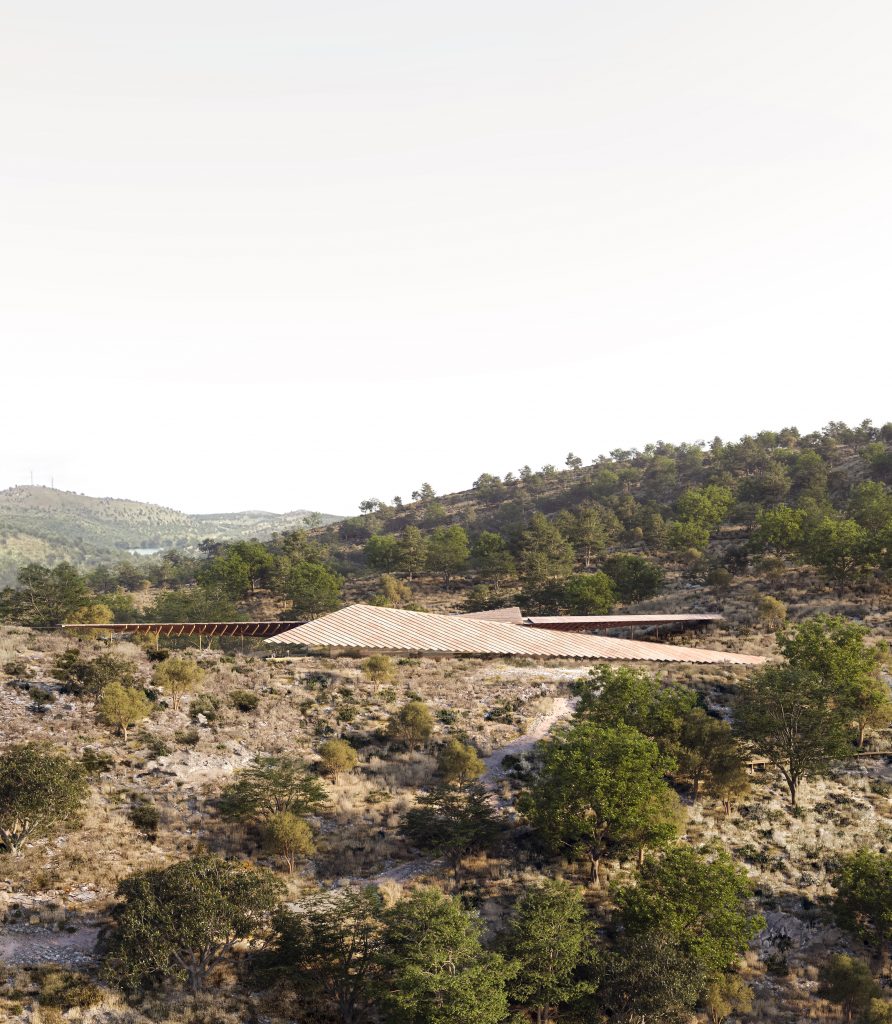 Courtesy Malcolm Reading Consultants, ©Kengo Kuma & Associates
A UNESCO World Heritage Site Again on the World Stage
How does one approach a challenge when creating a design worthy of a park with a history dating back to antiquity? This was what four design teams faced when shortlisted for the design of a Visitor Center for the Butrint National Park in Albania. The park's history is illuminating in this regard.
Background
Located in the south of the country, approximately 20 kilometers from the modern city of Sarandë and overlooking the Straits of Corfu, Butrint is the most significant archaeological site in Albania, and its chief cultural attraction. Butrint has an exceptional sense of place, cultural resonance and visual appeal, which comes from its rare combination of monuments within an unspoiled and spectacular natural setting. The wider National Park is endowed with hills, lakes, wetlands, salt marshes, plains, reed beds and coastal islands. Recognized for millennia as an inspirational place, Butrint was celebrated in Virgil's Aeneid and in Cicero's Letters to Atticus. The site's highlights include an ancient Epirot Theater, a Roman Forum and an early Byzantine Baptistery with a well-preserved mosaic pavement, along with other monuments dating from the Hellenic, Roman, Byzantine, Angevin, Venetian and Ottoman periods. The area is triply inscribed as a WHS, a National Park, and a Ramsar site*. Crucially, the new visitor center, expected to be carbon neutral, is intended to help the site better manage rising visitor numbers, projected to reach an annual 400,000 by 2030.
The new center, of up to 1,000 sqm, must receive, welcome and orient visitors, interpret the site, convey the Outstanding Universal Values of the WHS, and be a gateway to the wider National Park and a regional hub for other nearby natural and cultural visitor attractions. The center will be located approximately 1.5 kilometers from the entrance to the ancient city, in a spectacular location with panoramic views overlooking the Vivari Channel and the Mediterranean. So it is no surprise that this park is listed as an UNESCO World Heritage site.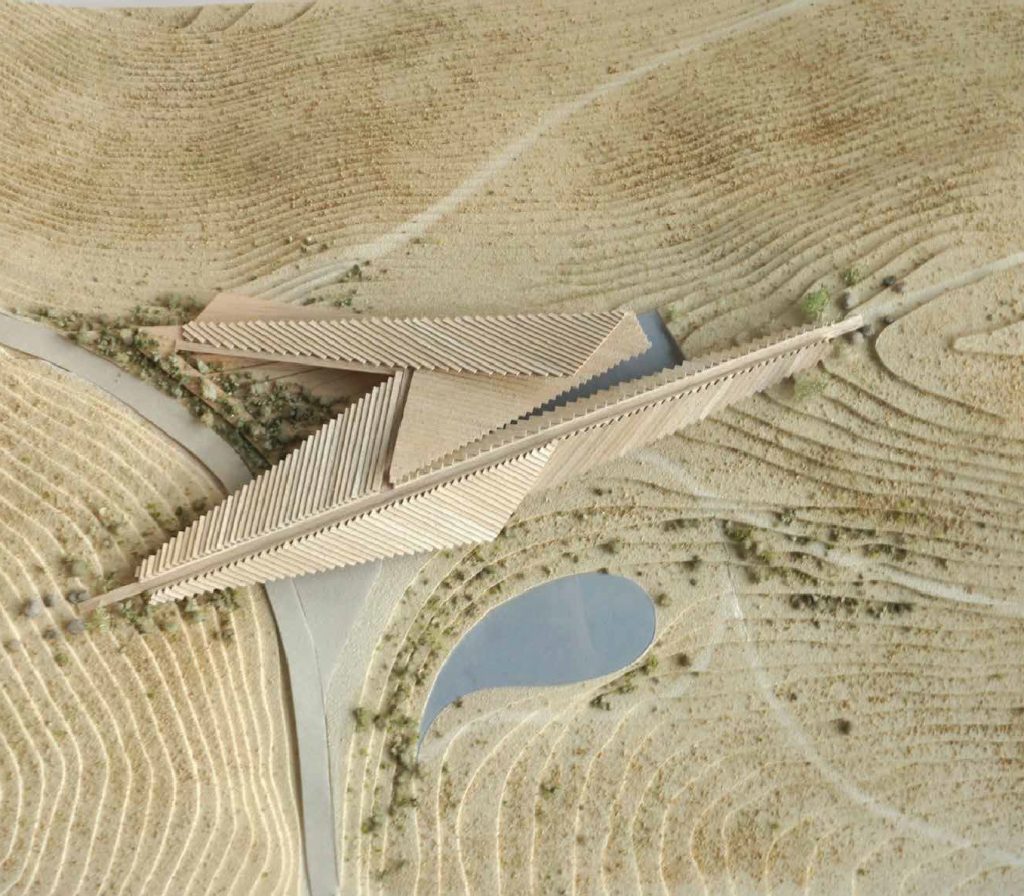 Courtesy Malcolm Reading Consultants, ©Kengo Kuma & Associates
The Competition
A call for qualification resulted in the shortlisting of four teams to take part in the competition phase of the process. Each firm was to be provided with an honorarium of $10,000 upon submission of their proposals. They were:
Kengo Kuma & Associates (Japan)with CHwB Albania, YOKE, Esmeralda Agolli, Ervin Paci, SOLARON Albania, iMEPS Engineering & Consulting, and R-Team Engineering
Lahdelma & Mahlamäki Architects (Finland)with Geometria Architecture, doxiadis+, Ralph Appelbaum Associates, Giorgos Papazafiriou, and Sitowise
Philippe PROST / AAPP (France)with Michel Desvigne Paysagiste, William Van Andringa, Terrell Group, ECO + CONSTRUIRE, and CL Design
William Matthews Associates(UK) withBarker Langham, Harris Bugg Studio, Structure Workshop, and Atelier Ten
The competition, organized by London-based Malcolm Reading Consultants (MRC), submitted a brief for a carbon-neutral visitor center which asked for a practical carbon-neutral solution that called for an inspirational solution to a cultural and natural setting while respecting the WHS.
To adjudicate the proceedings, the following expert jury was impaneled:
• Elva Margariti – Minister of Culture, Albania
• Martin Mata, Co-CEO, AADF
• Aleksandër Sarapuli, Co-CEO, AADF
• Róisin Heneghan, Heneghan Peng Architects, Dublin, Ireland
• Mónica Luengo, ATP Architecture, Madrid, Spain
• Suzanne Ogge, studioMilou, Singapore
• Emily Freeman-Attwood, Chair, Butrint Foundation
Settling on the Kengo Kuma submission as winner, the jury was unanimous about the winner's achievement of the competition's aims through "an astonishing duality: "the visitor center is conceived as an upper mountain gate with panoramic views over the estuary and lake, and a lower archaeological site gate. This is an intervention that is both infrastructure and welcoming shelter; and offers a new public space, a plaza where the local community and visitors can meet. The team's guiding idea is to establish new connections between local communities and the archaeological site visitors.Essentially, the design for the visitor center consists of a series of limestone roofs emerging from the ground, inspired both by Albania's beautiful stone monuments, gates and bridges, and by the surrounding natural rock formations. Albanian vernacular architecture is also apparent in its hybrid structure between mass timber and steel, which reinterprets the traditional cross wood structure used to support the roof stone canopies in the south of the country.The roofs frame the most significant views to the estuary and the mountains, seamlessly connecting the new building with the natural setting.Using locally sourced material and a natural ventilation system and rainwater capture, the Center's carbon footprint is expected to be minimal.In a site that can reach temperatures upwards of 40°C in high summer, the visitor is sheltered underneath roof eaves that are supported by a timber structure and rammed earth walls.The jury was impressed by the team's evident passion and thoughtfulness, and their connection with Albanian culture and memory. We believe that Kengo Kuma's design is global in projecting a universal timeless serenity but with naturalness that is utterly site specific. It has the potential to become an icon, and we congratulate the team on their vision. It is one we share, and we look forward to realizing it with them."
"Regarding the runner-up, Philippe PROST / AAPP (France), the jury highlighted the sensitivity and elegance of the design, notably the finesse of its integration into the existing landscape.
The new Visitor Center is scheduled to open in 2025.
Winner
Kengo Kuma & Associates (Japan)
with CHwB Albania, YOKE, Esmeralda Agolli, Ervin Paci, SOLARON Albania, iMEPS Engineering & Consulting, and R-Team Engineering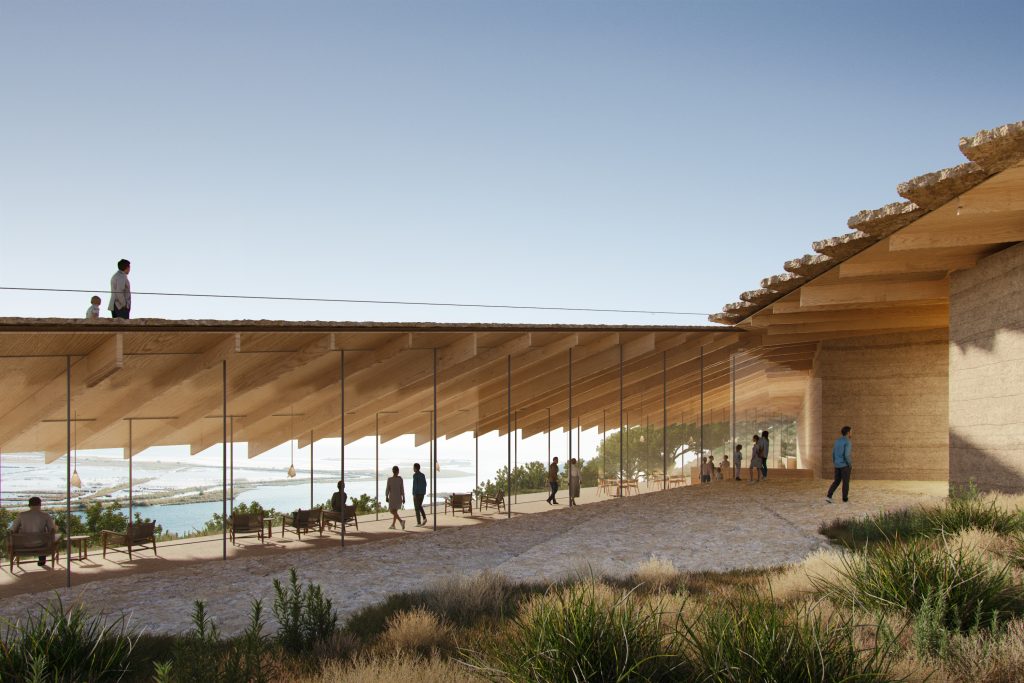 Unless otherwise noted, all above images courtesy MRC, ©Kengo Kuma & Associates
July 2023

30 July, 2023 – Submission Deadline

3 July 2023 – First round deadline

June 2023

16 June 2023 – Deadline for documents submission

12 June 2023 – Application deadline

11 June 2023 – Deadline for project submission

10 June 2023 – Deadline for submission of qualifications
Exhibitions and Conferences
No events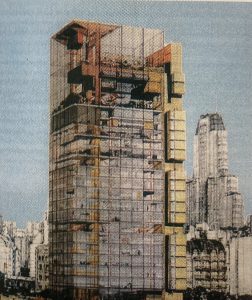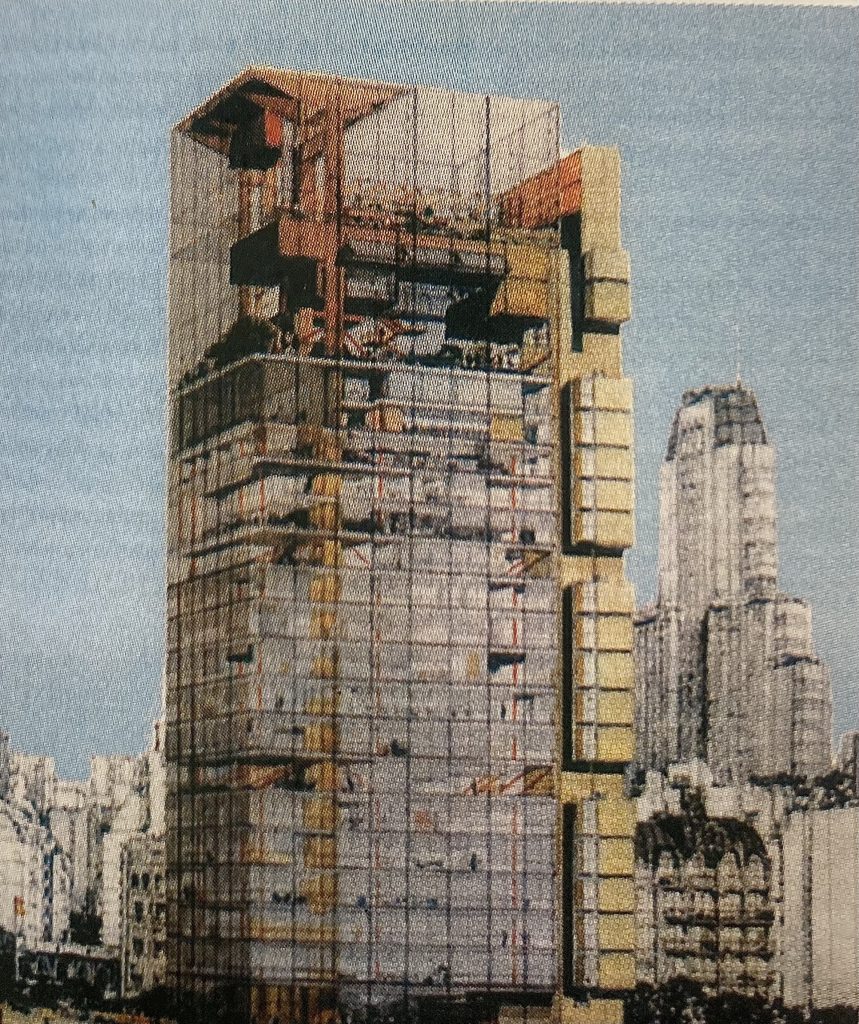 Figure 1 Industrial Union Tower (1967)
Rafael already made a name for himself in the late sixties as a university student in Buenos Aires. While I was a student serving as an intern in a downtown office in Buenos Aires, one of my peers came back with a story about an incident during his university exam on the 'History of Modern Architecture'. We were all anxious about his fate, since that was one of a trilogy of final exams at the UBA for architecture students, and you could never be sure, if after eight years or sometimes more, whether you would pass or not.
According to my friend, It was an easy ride; but apparently it wasn't for Rafael Vinoly, who also was to graduate at that time, and apparently had done anything but ace that test.
"All of a sudden Rafael started lecturing his examiner on architecture, the avant garde and politics. It was then that his professor invited the rest of the faculty to join him. They all listened in awe, as did we students as well. His exam closed with extended applause." That applause was a scandal for a school such as ours, in the recent shadow of a military junta that governed with an iron fist.
From that day on, Rafael's name always came to me associated with excellence, as well as his charming tales about the world of architecture. His majestic perspective for the Industrial Union Tower Competition (Figure 1) that unquestionably won the first prize in that competition made him, as young as he was, a "primus inter pares" at the top of his office's creative staff. Aside from the commission for the City of Buenos Aires Banks that the office had generated through traditional connections and marketing, this was the firm's first great achievement and looked as if it was all his.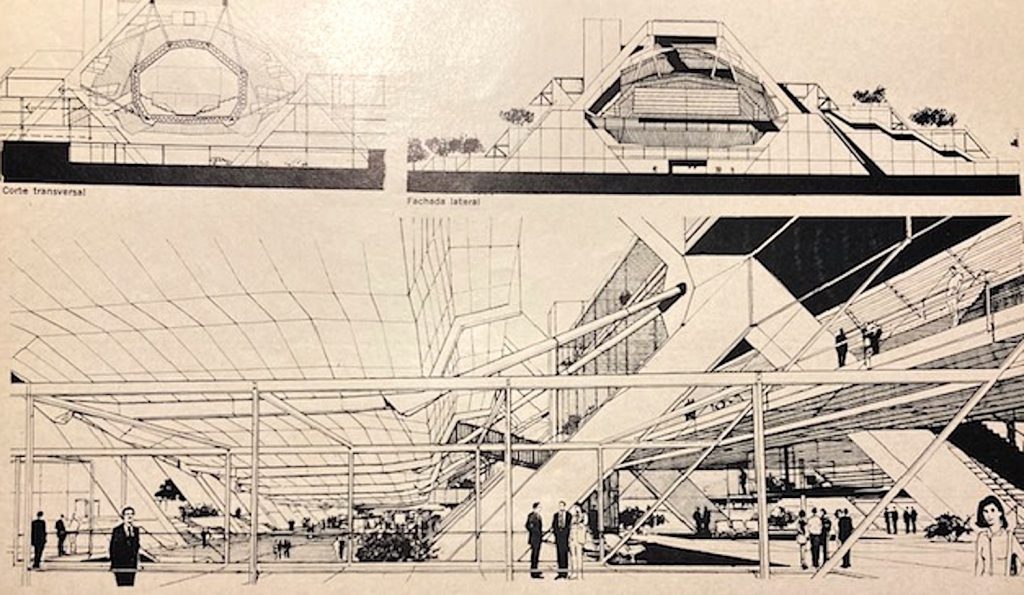 Figure 2 Buenos Aires Auditorium (1969)
Such recognition made him the lead on the competition for the Buenos Aires Auditorium (Figure 2) that did not end well. An observer that was allowed entrance to the typical restricted area of the competition projects asked why the office had decided to take the risk with these two huge violins that had little chance.
One of Rafael's senior partners replied: "We have to let 'The Kid' play."
A major opportunity occurred when the military was unable to fight Eduardo Sacriste, a sort of Argentinian version of  Jane Jacobs, who relentlessly attacked the Mayor for the design of the TV Center for the 1978 Soccer World Cup—a design low point for the military government. Sacriste (one of the member architects  of the Beaux Arts academy) had sunk before, the project for the German Embassy designed by Walter Gropius and Amancio Williams and in the same park that was been used now for the TV center.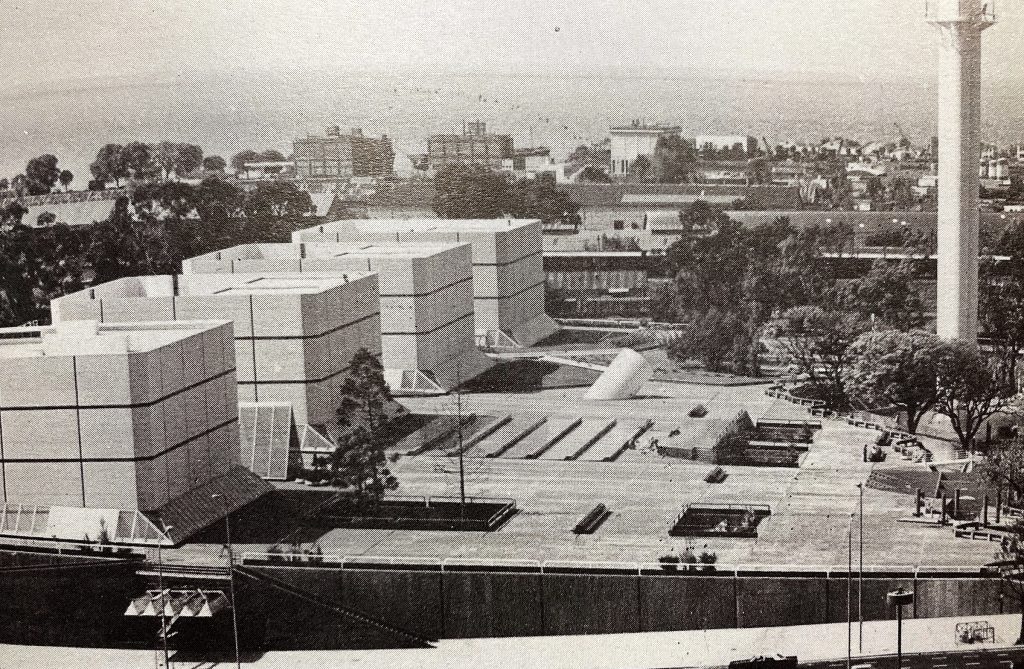 Figure 3 Buenos Aires TV Center and park
History tells us that 18 months away from the opening, with a pancake like project using a good part of Sacriste's well guarded public park, Vinoly suddenly inclined the building model, creating a huge garden terrace that was to be for several years the parks most successful playground. Voila! (Figure 3)
His vibrant energy followed the project up to the details, and he was seen on the floor, almost obsessed selecting the color palette. The myth of the brave Enfant Terrible of Latin American architecture was reborn.      
I met him for the first time in Berlin during a small IBA conference organized by Joseph Kleihues and Jorge Glusberg. It was a busy schedule, so much to see and do. At the time of departure the group met in the hotel lobby. All was very vocal, commanded by Vinoly's noisy and expansive good humor.
I mentioned to him I was going back via NYC, and in a typical inquisitive Buenos Aires style, he asked me about myself. He started laughing when I told him that I was Sacriste's partner for some competitions and articles. "Ohhh, I see…You are a Pedigree boy!!! Call me. Let's have breakfast in my office, 65 Bleecker St., Sullivan's only building in New York."
Two days later, he walked me around the office and when I mentioned how large it was, he started shouting all around  like a mantra: "It has to be larger, it has to be larger". In that happy Berlin farewell he had taken the challenge tossed by one of his former associates:" Rafael hope you can redesign some NYC lobbies". Obviously the seed of competition that was planted with his departure from Buenos Aires was still alive. He had to wait a few years for revenge, as harsh as it sounds, is in this case was absolutely valid in Buenos  Aires competition jargon.
The Tokio Forum (Figure 4) was the vehicle for an extraordinary success, a remarkable achievement (Figure 4), but that was not going to win the Pritzker. Had the Forum had the luck of Hollein's Münchenglatbach, maybe Vinoly's interests would have changed, guiding his career in a different path. The Twin Towers project as part of the "Think" team at Ground Zero (Figure 5) (in my humble opinion by far his best), unfairly questioned at the time, was not to be either.