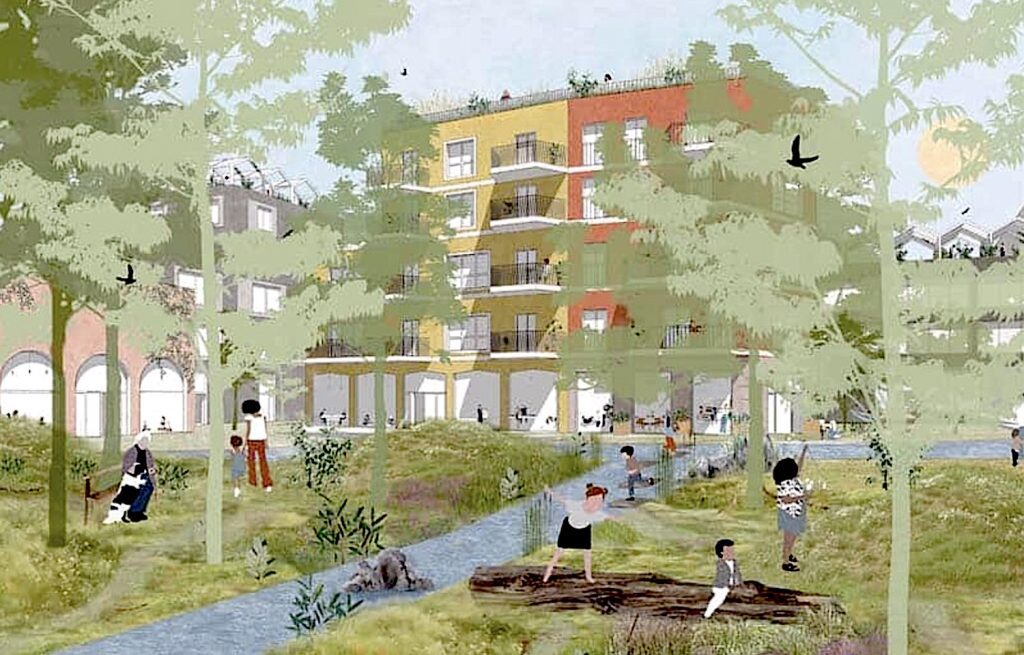 Winning entry perspective Image: ©AllesWirdGut Architekten
Berlin developer HOWOGE recently staged what was regarded as a "planning Laboratory" competition for a model satellite in northwest Berlin. The brief for this invited competition noted that the urban sprawl, which had accompanied the reunification of Germany(and Berlin) in 1989, was low density in character, occupying wide swaths of suburban areas around the city. With previous high density, and now controversial Berlin projects in mind—the problems with Berlin's high-density Gropius-Stadt as a warning signal—the sponsor here suggested that lessons learned from past mistakes could be avoided with a high-quality design strategy:
The task of the competition is to define solutions for an abstract space on the Berlin periphery in the form of so-called "city blocks" for suitable structural typologies, in combination with contemporary development and mobility concepts as well as high-quality open spaces. The desired result of the competition is a so-called "city building puzzle" for an ideal / exemplary planning area totaling 16 hectares, consisting of 16 building plots or "puzzle pieces" with the dimensions W = 100 mx D = 100 m all pieces of the puzzle should be based on a flexibly changeable system, so that they can react, adapt and further develop with one another. It is envisaged that four of the 16 building sites will be largely characterized by green and open spaces. The urban construction puzzle is intended to serve as the first ideal basis for discussion for the development of concrete, comparable urban spaces on the outskirts of Berlin.
–From the competition brief
A Little History
Although urban planning for new city districts, neighborhood parcels and even new towns has gained momentum in recent decades—China's satellite cities being a major example—the history of city planning can be traced all the way back to antiquity. The Romans, for instance, planned new towns based on the grid system at the edges of their Empire, all to be settled by retired centurions. The square plan of the Roman Timgad settlement in what is now Algeria (fig. 1) bears a marked resemblance to the HOWOGE plan, with it's 16 pieces of the "puzzle." Although on a much larger scale, L'Enfant's plan for Washington, D.C. was only truncated at the edge by the presence of the Potomac River, preventing a perfect square.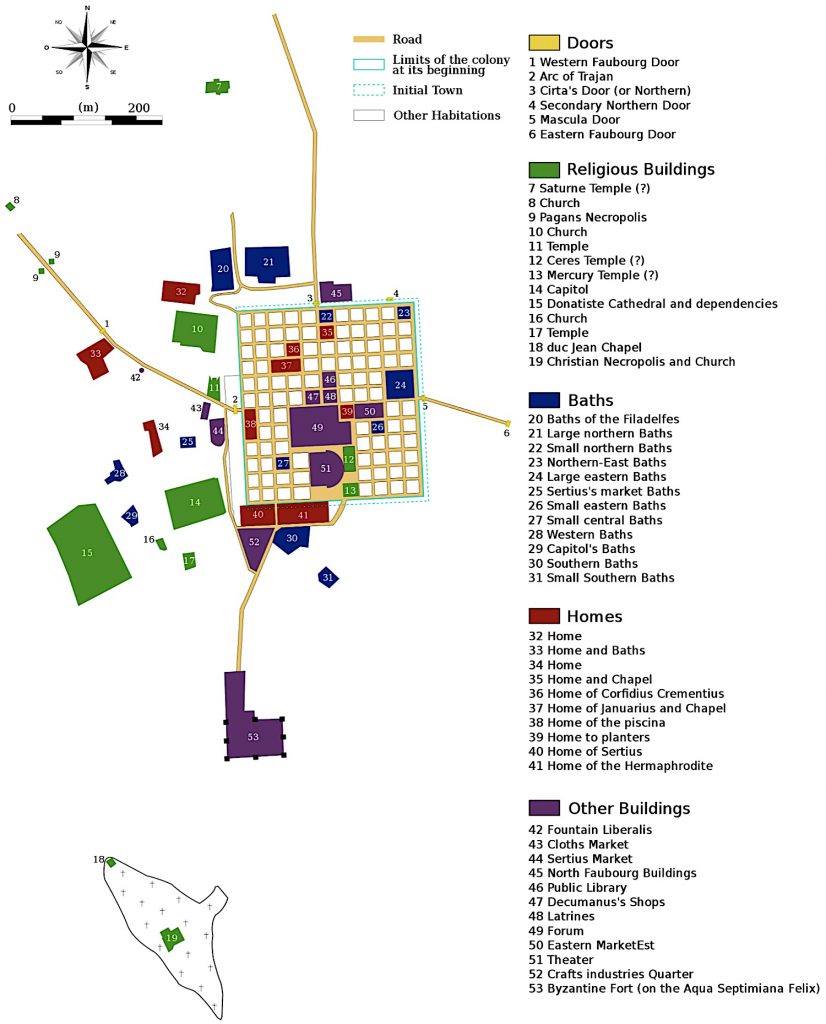 fig. 1 Timgad Roman Settlement  Image: Wikipedia Commons
HOWOGE referred to the "Garden City" as a model for this project, with emphasis on green spaces, suggesting that four of the 16 pieces of the puzzle be reserved as such.
Here it is important to note that the Garden City model was also present in Germany, even as early as 1909, when a Garden City Association was formed for a settlement outside of Mannheim, Germany (fig. 2). Called Waldhof, it imagined a concentric plan, with the major institutional elements located in the center, within easy walking distance from the edge. Unfortunately, World War I intervened, and, although ultimately completed, the concentric nature of the plan was lost in its final implementation.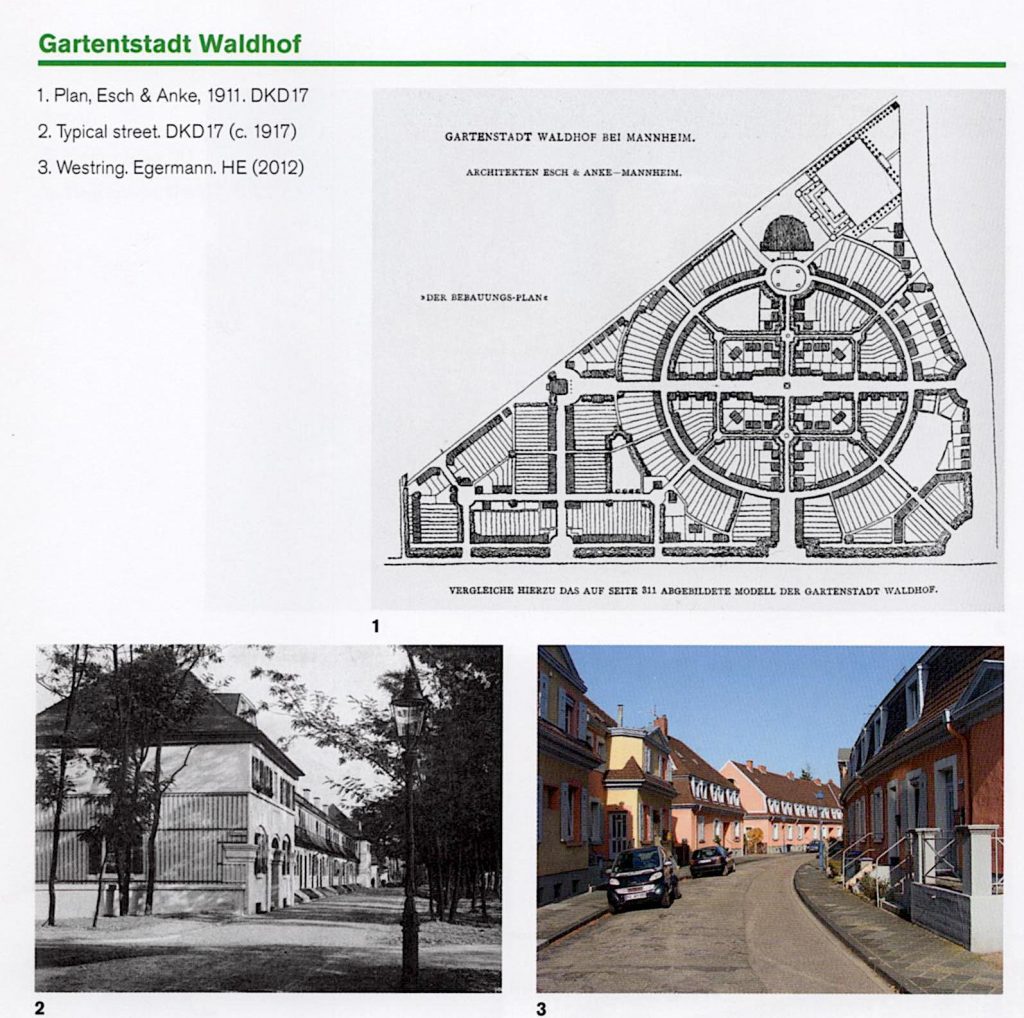 fig. 2
.3Gartenstadt Waldhof  Image: Wikipedia Commons
More recently, Berlin and its suburb, Potsdam, saw two siedlungen (settlements) built at the edges of those metropolitan centers: Karow Nord (Berlin) and Kirchsteinfeld (Potsdam), both competitions.What is notable here is that both were heavy on institutional elements, schools being the most significant. Moore Ruble Yudell (MRY) of Santa Monica, California, one of the few American firms heavily involved in planning both in Asia as well as Europe, was a major player in the planning and implementation of both projects (fig. 3-5).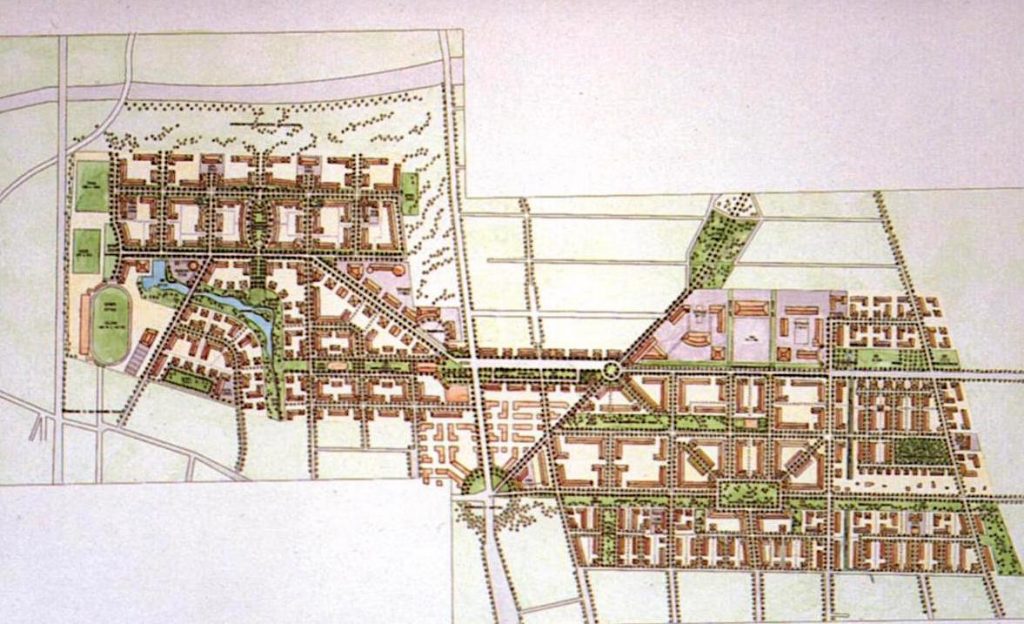 fig. 3 Karow Nord Plan  ©MRY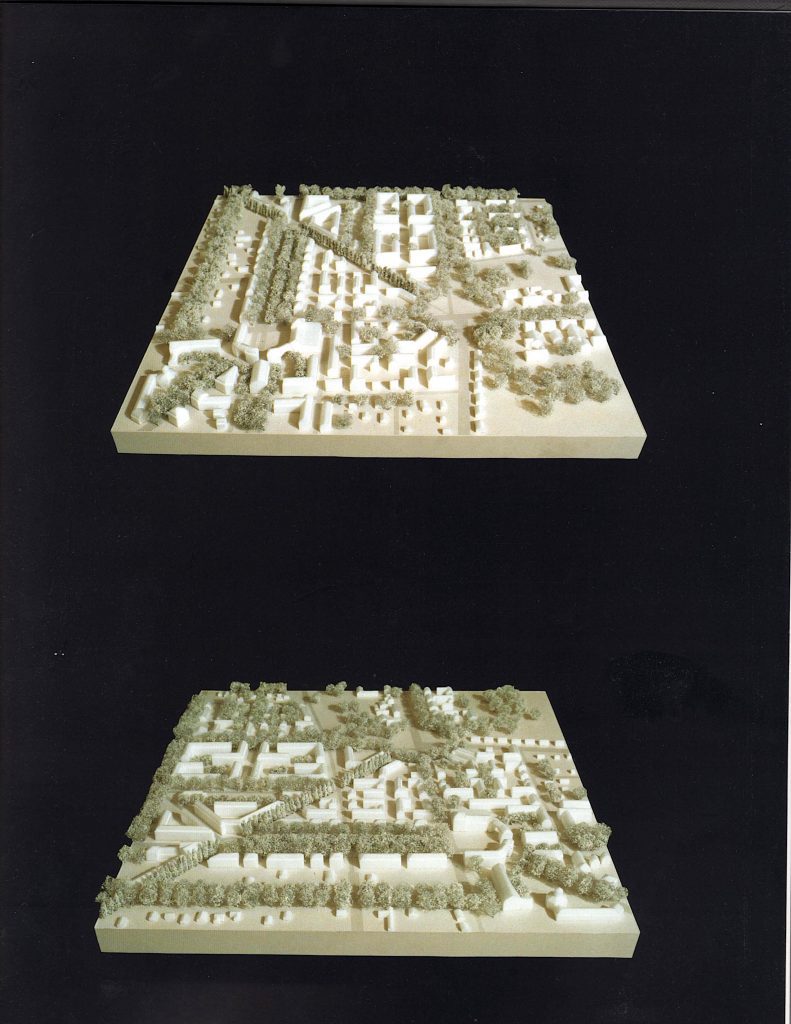 fig. 4 Karow Nord Model  ©MRY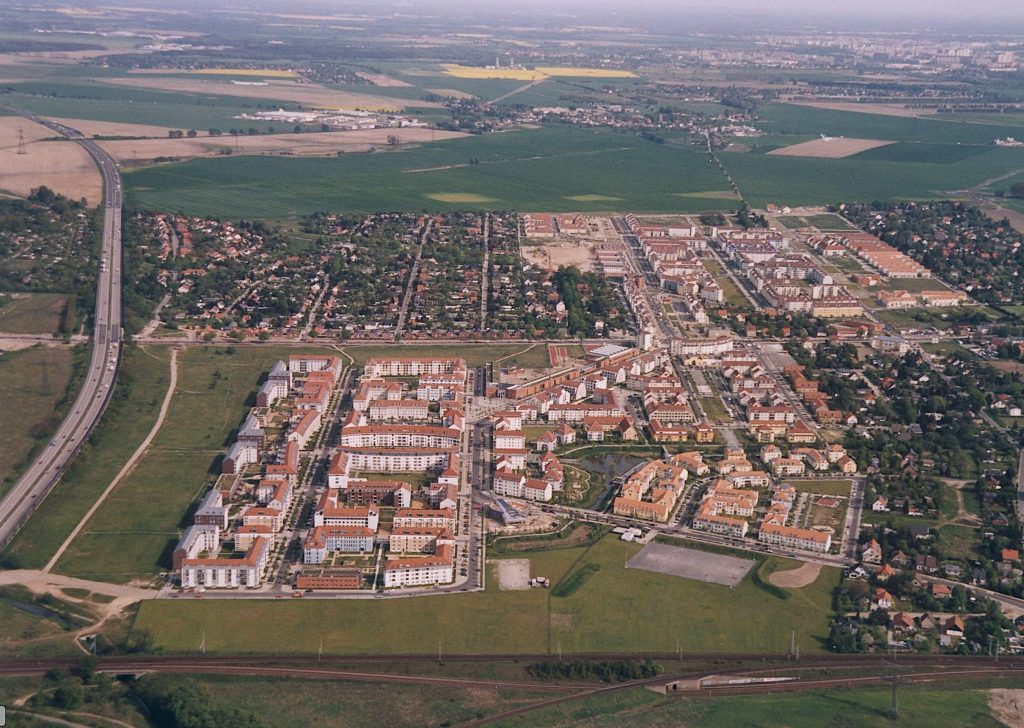 fig. 5 Aerial view of completed Karow Nord project by MRY
It is notable in the jury's comments about the winner that they referred to the site as a "Quartier," suggesting that it was not a self-sufficient community, but, in American terms, a development.
Voting design expert jurors:
• Prof. Dr. Vanessa Miriam Carlow (Architektin und Stadtplanerin)
• Stefan Hartlock (Stadtplaner)
• J. Miller Stevens (Stadtplaner)
• Ellen Kallert (Landschaftsarchitektin)
Voting technical jurors:
• Prof. Dr. Philipp Bouteiller (Gesch.ftsführer Tegel Projekt GmbH, Berlin)
• Dr. Martina Doehler-Behzadi (Stadtplanerin / Gesch.ftsführerin IBA Thüringen)
• Stefan Schautes (Leiter Neubau HOWOGE)
It should be noted here that student teams from the various university programs were also able to participate in a separate judging process, the results of which are noted below..
June 2022

1 June 2022 – Entries submission deadline

April 2022

13 April 2022 – Registration deadline

March 2022

March 2022 – Design Submission deadline

January 2022

11 January 2022 – Registration/Submission deadline

December 2021

18 December 2021 – Phase I Submission deadline

15 December 2021 – Submission deadline for entries

November 2021

November 2021 – (Stage One) 500-word essay proposal due

22 November 2021 – Competition entries due

19 November 2021 – Submission of Plans

15 November 2021 – Submissions deadline

15 November 2021 – Submission deadline for entries

October 2021

11 October 2021 – Entries submission deadline

10 October 2021 – Submission deadline

1 October 2021 – Design submission deadline

September 2021

September 2021 – RfQ deadline

21 September 2021 – Submission deadline
Exhibitions and Conferences
No events
Helmut Jahn: A Life as Innovator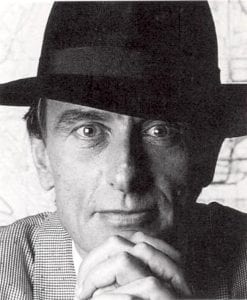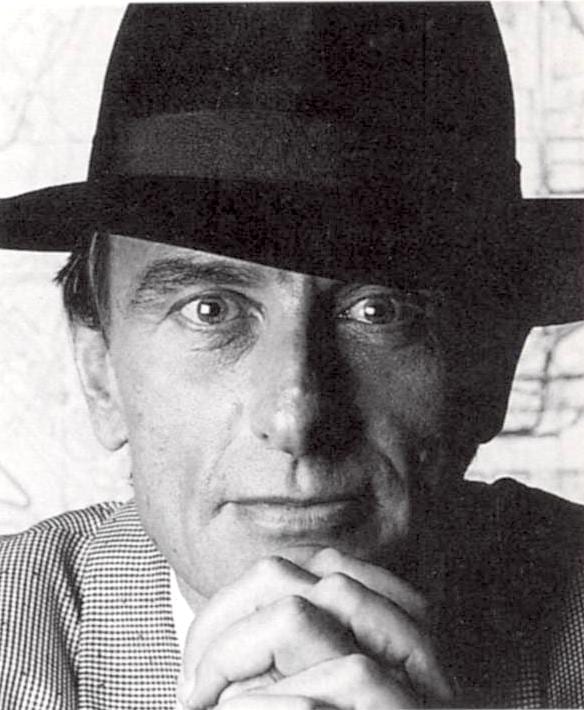 Blending Technology with Aesthetics
On May 8th of this year, the world lost one of its foremost architects in Helmut Jahn, 81, who died in St. Charles, a suburb of Chicago, his adopted home in America. Born and educated in Germany, Helmut arrived in America two years after receiving his degree in architecture from the Technical University in Munich. Arriving in the U.S. in 1966, he chose to pursue graduate studies at Mies van der Rohe's architecture program at the Illinois Institute of Technology (hereafter IIT), mentored there by Myron Goldsmith and Fazlur Kahn. Though certainly influenced during his time at IIT with their modernist attitude toward architecture, one cannot discount his years of study in Munich, which saw a run-up to the design of Munich's Olympic Games site, resulting in a novel tent-like design from a competition won by Günther Behnisch, with a subsequent assist from later Pritzker Prize winner, Frei Otto.
   After IIT, Jahn immediately went to work at C.F. Murphy & Associates in Chicago, which had just completed the Richard J. Daley Center in downtown Chicago, a structure notable for its Cor-Ten steel façade. In 1976, Jahn, together with C.F. Murphy collegue, Jim Goetsch, won the Minnesota II design competition for the Minnesota Capital Government and History Center. Although never built, as an important competition it brought national recognition to both architects. With his stature as a lead designer in the firm, Jahn became Principal, President, and CEO of C.F. Murphy in 1981.
   During his interview with COMPETITIONS in February 1994, Helmut spoke about numerous competitions he had participated in. Aside from the firms many successes in competitions, especially in Germany, there were disappointments along the way. Commenting on the Harold Washington Library competition, he stated, "The client asked for a forward-looking building and got just the opposite." Still, he suggested that had he won, "I would be spending most of my time in court."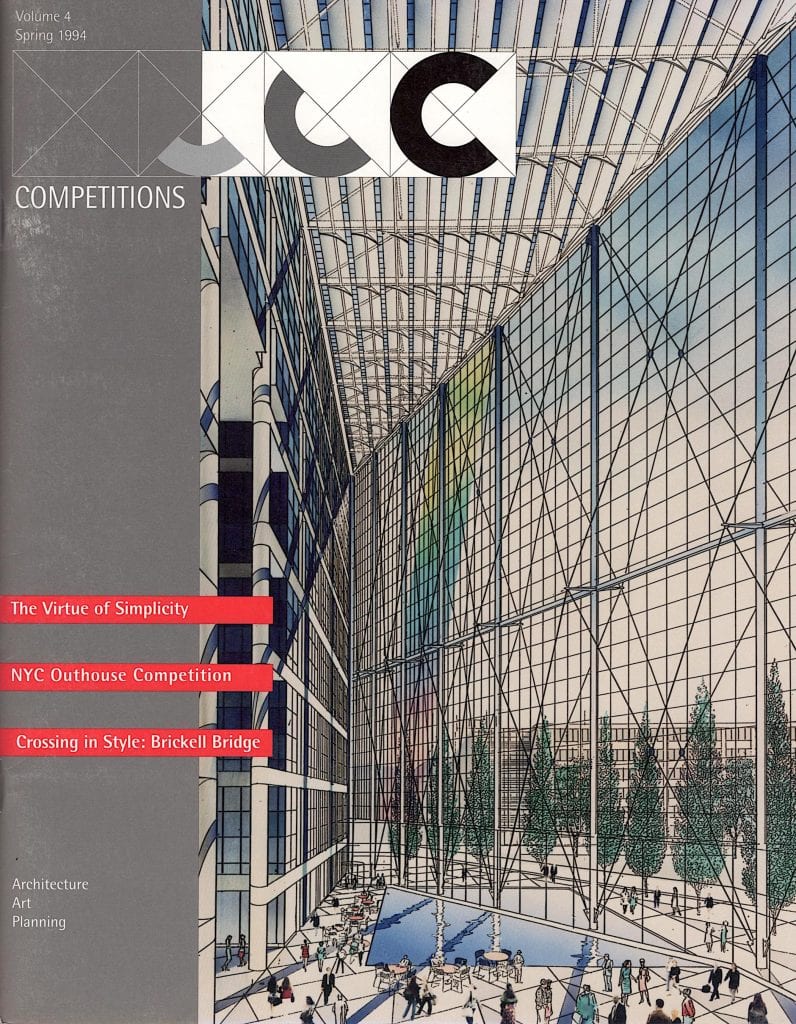 Strahlauer Platz (Berlin) winning competition entry (1993)
   Many have experienced Jahn's projects firsthand, whether it was in an airport terminal in Chicago or Thailand, passing through Chicago's James R. Thompson Center in Chicago to catch a ride on the L, or passing the time in a restaurant in Berlin's Sony Center. The latter, the result of a competition where he prevailed over five other high-profile architects, has always been one of my favorite destinations when on a visit to Berlin. There one can enjoy not only the ambience created by the giant open atrium, but admire how he solved the pedestrian-access issue to the interior with its multiple openings which served as an invitation to those curious pedestrians on the perimeter.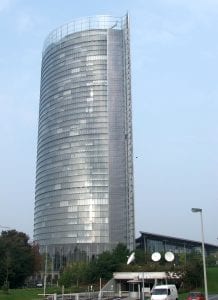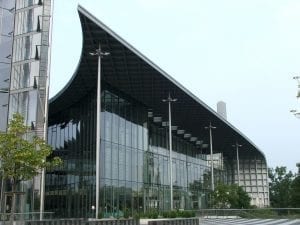 Deutsche Post Tower, Bonn, Germany  Photos: Stanley Collyer
   Another favorite has been his Post Tower in Bonn, Germany. Certainly an exception to the rule in this low-rise city, and anchoring one end of the city's downtown thoroughfare, it makes a friendly statement, for it does not present a sole, lonely object to the naked eye, but an attraction to view at close range. What makes all this possible is the addition of a Corbu-like building nestled at its side, containing a cafeteria and meeting rooms. Here Jahn has managed to capture the essence of place, both in scale and the aesthetic.
Helmut Jahn's success was also due to his choice of many of those talented experts who collaborated with him. One of the most important was Werner Sobek, possibly Germany's premier structural engineer, and one who was there to guide those advances in technology, so important in the realization of several of Jahn's most challenging projects.
We can only hope for more Helmut Jahns in the future, not only to explore the limits of what technology can do for us; but at the same time lend their designs a sense of the spiritual.
Sony Center, Berlin
Winning competition entry (1992)
Completion (2000)

Sony Center Competition model (1992)