Six Firms Competed to Rethink the Future of a Major Museum
Note: Our article of three weeks ago, announcing the designs of the six firms competing in this competition, apparently only reached about half of our subscribers due to a glitch in our provider's software. Therefore, we felt the need to include most of that article here to serve as background for the naming of the winner, Nieto Sobejano Arquitectos of Madrid/Berlin.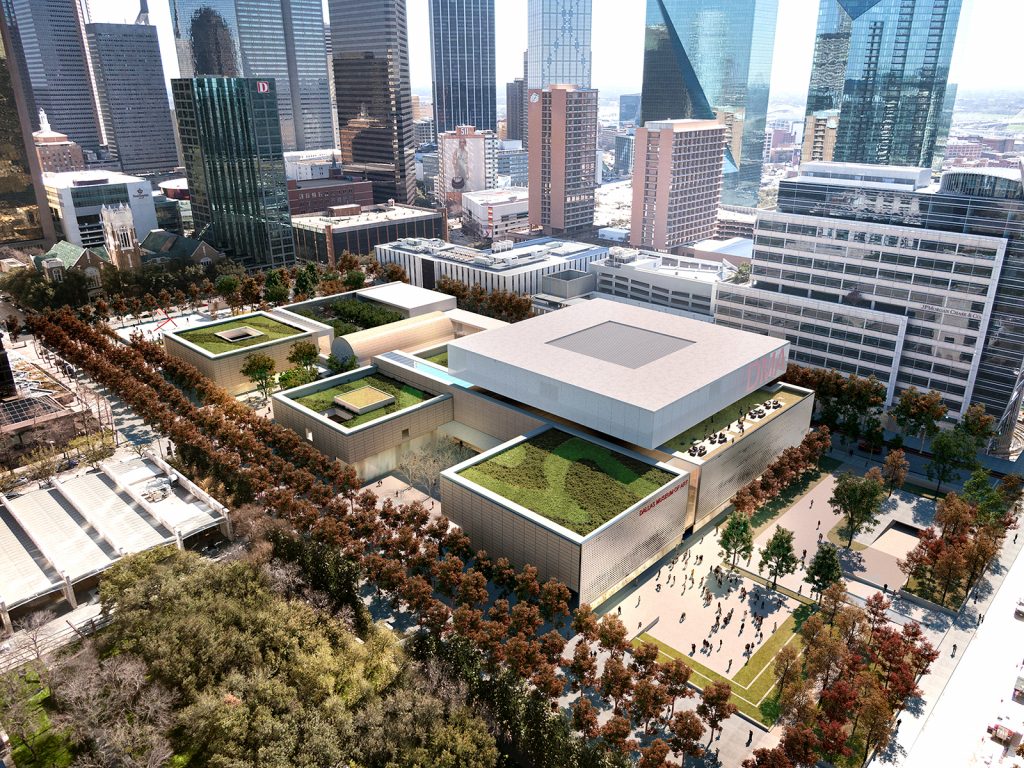 Aerial view of winning design ©Nieto Sobejano Arquitectos (courtesy Malcolm Reading Consultants)
The history of the Dallas Museum of Art's expansion has been punctuated by several moves, culminating in a new building designed by Edward Larrabee Barnes in 1984. The importance of this move to a new, somewhat desolate location in the city cannot be underestimated: it has led to the revitalization of what is now called the "Arts District," with the relocation of various arts institutions to new facilities: the opera house (Foster and Partners), Dee and Charles Wyly Performing Arts Theater (REX/OMA), Nasher Sculpture Center (Renzo Piano), and I.M. Pei's Meyerson Symphony Center being among the most significant.


Image ©Wikimapia
As has been the case with numerous art museums, demands for more space to enable the showing of an expanding inventory. together with recognition that art is not just for the elites, has led those institutions to rethink how a museum should function in modern day society. With new high-rise buildings surrounding the present DMA, the present building, with an Indiana limestone facade, had to some "become unwelcoming, off-putting, and defensive." To address this issue, both for expansion and refurbishment of the existing DMA, the Trustees looked to a competition to bring the best ideas for the new project. This decision should be seen against the background of a local/regional context: Dallas's nearby, smaller neighbor, Fort Worth, had been at the forefront of museum design on the national and international scene when it came to museum design. Louis Kahn's Kimball Museum (1972) was a pilgrimage destination for young architects, and Tadeo Ando's Museum of Modern Art there had been the result of a competition (1997).