Chungji National Heritage Museum Competition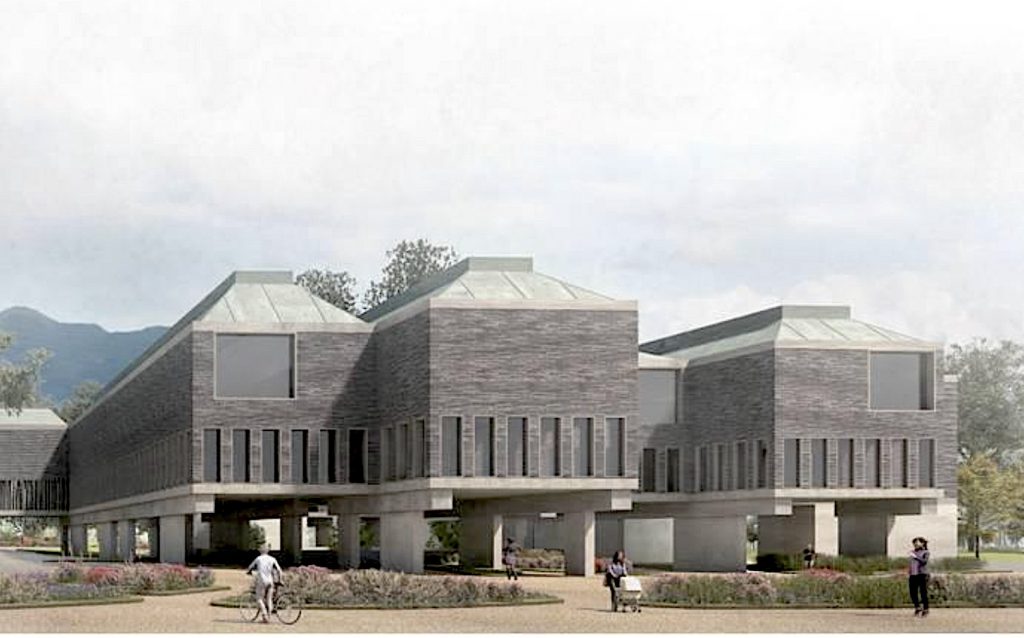 For those unfamiliar with Korean Heritage and its symbols, the choice of the jury for a new complex to house artifacts, now located at various scattered sites, would seem to beg more information, especially when one views the designs of the non-selected finalists—all quite modern. Some of this can certainly be explained by the subject matter of the new museum's holdings, another by the site in broader terms. Some might say that emphasis placed on the heritage element in the design brief fostered an interpretation leading to the choice of the winning design: "The site chosen for the new Chungji National Museum is logical: Chungju, located in the central part of the Korean Peninsula, is the center of the so-called 'Jungwon culture,' which has played an important role geographically and historically since ancient time. Jungwon culture developed around the Namhan River, which runs through the central region from east to west, and the relics showing this are currently scattered and stored in various museums."
The importance of this project for Koreans is not only to be seen in it as an "international" competition, but also in the presence of two foreign architects as jurors. In most recent Korean competitions, most of which are open, the jurors tend to be local. When an important competition for a high-profile project is at stake, one usually finds foreign architects on juries. In this case, the jury consisted of:

• William Horgan, Partner, Grimshaw Architects
• Sven Shockey, Design Director, Smith Group
• Seungsoo Shin, Principal, DESIGNGROUP OZ Architects
• Kihyun Ahn, Professor, Hanyang University
• Seounghyun Yoon, Professor, Chung-ang University
• Changgyun Kim, Principal, UTAA Company
Partly because of the process as an "International Competition," a total of 89 submissions, both domestic and from abroad, were received by the closing date. After the initial stages of the jury's deliberation process, the number of entries for final evaluation was reduced to five. The final four ranked entries were as follows:
1st Place
Jungwon Tea Senery: Strolling in the Landscape
Ona Architects + Jongjin Lee architects + Laguillo Arquitectos
Korea/Seville, Spain
2nd Place
Walking through the Landscape
M.I.N Architects + Pentatonic
Korea/Los Angeles
3rd Place
Architecture Office Paper Story + Where Architecture
Korea

4th Place
Cultural Plateau Carved by History
MMC Plus Architects + MMC Plus Co. Ltd
Korea
By selecting Ona Architects + Jongjin Lee architects + Laguillo Arquitectos as winner, the jury stated that "(it) stands out in that the building was designed to permeate the landscape environment, including existing trees. In addition, in the interior space, a distinction was made to that various landscapes could be unfolded by utilizing near, middle, and borrowed views. In particular, the jury gave favorable reviews for the fact that this work has a balance between its differentiation as an exhibition space and its attitude toward the site.
   It was also notable that the winner's structures were raised from grade to allow for protection of the exhibits from flooding by the nearby river, a recent issue throughout the country. Others have noted that the appearance of the winner is very much in keeping with Korean architecture of the past—thus also a connection with heritage.
   The other finalists, all modernists, exhibited several ideas borrowed from the recent past: M.I.N + Pentatonic's rather monumental contribution not only was reminiscent of Ando's austere interior approach, but also Steven Holl's habit of carving out sections of the facade to give it more life. Last, but not least was their ramping solution, reminiscent of Jean Nouvel"s Quai Branly Musée in Paris—another artifacts museum. Architecture Office Paper Story + Where Architecture featured a structure with two wings, a commen device to separate permanent exhibits from temporary ones, sometimes enabling evening closures of  permanent exhibits for the purpose of isolating a new exhibit at an opening. The attraction to visiting both wings was the possibility of taking in some extraordinary views from both. The often discussed relationship beween buildings and their sourrounding landscape was well resolved by  MMC Plus Architects + MMC Plus Co. Ltd design, where they surrounded the entire complex with a pathway, initiated by a ramp leading to a rooftop garden. This design move served both as a boundary and as a connection to its environment.
   The jury acknowledged "all of the award-winning works, for "expressing the uniqueness and functionality of the exhibition space as a regional base museum, and at the same time, expressed the sincere consideration of the (museum) as a facility to be built in a waterside park on the banks of the Namhangang River."
The museum is scheduled to open in 2026.
1st Place
Jungwon Tea Scenery: Strolling in the Landscape
Ona Architects + Jongjin Lee architects + Laguillo Arquitectos
Korea/Seville, Spain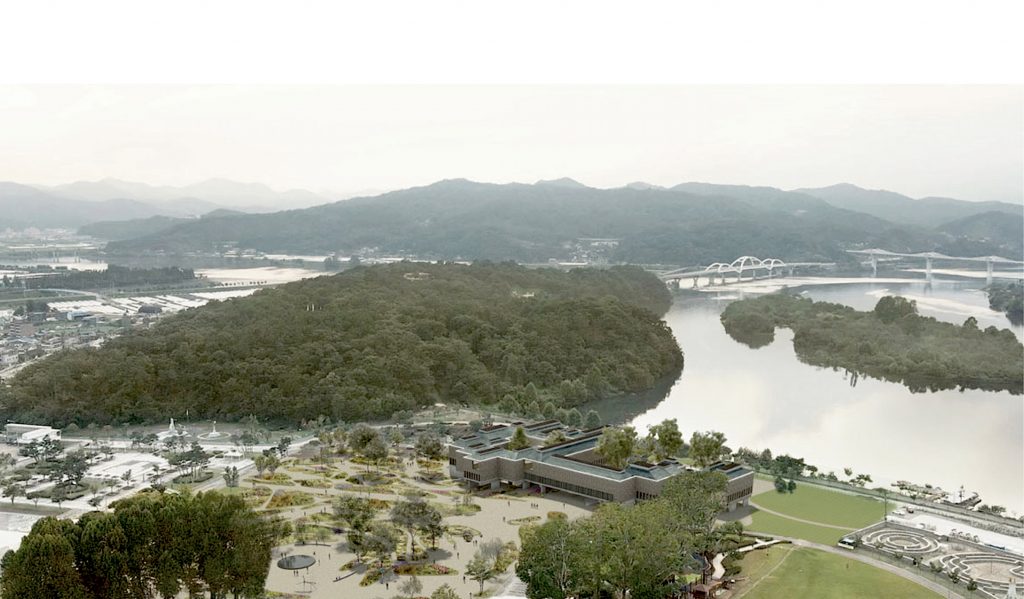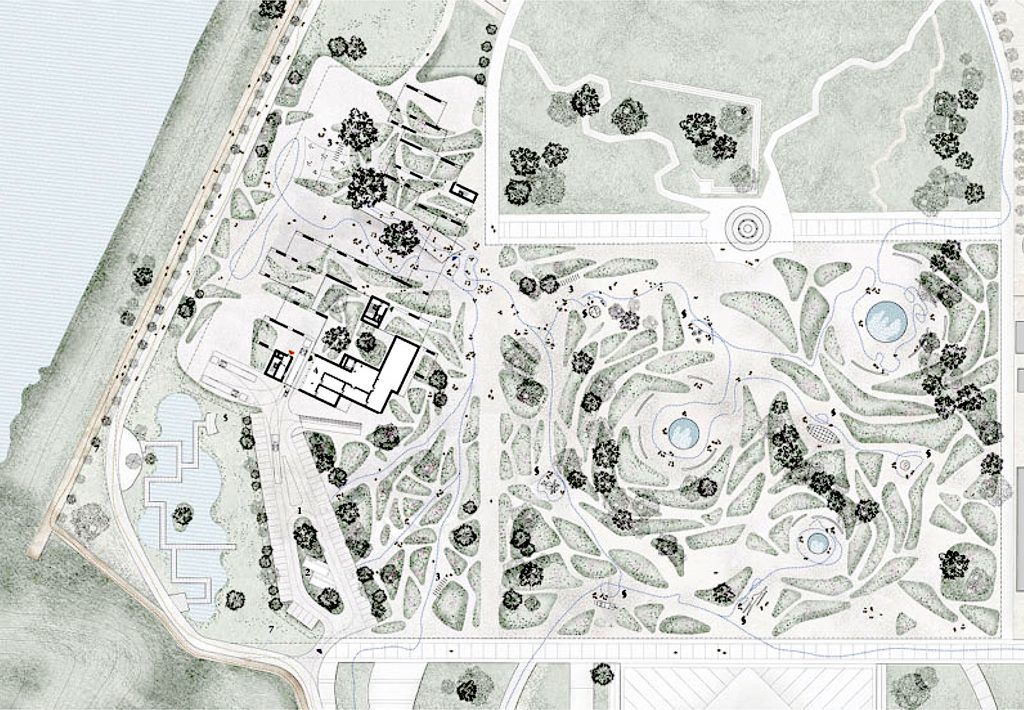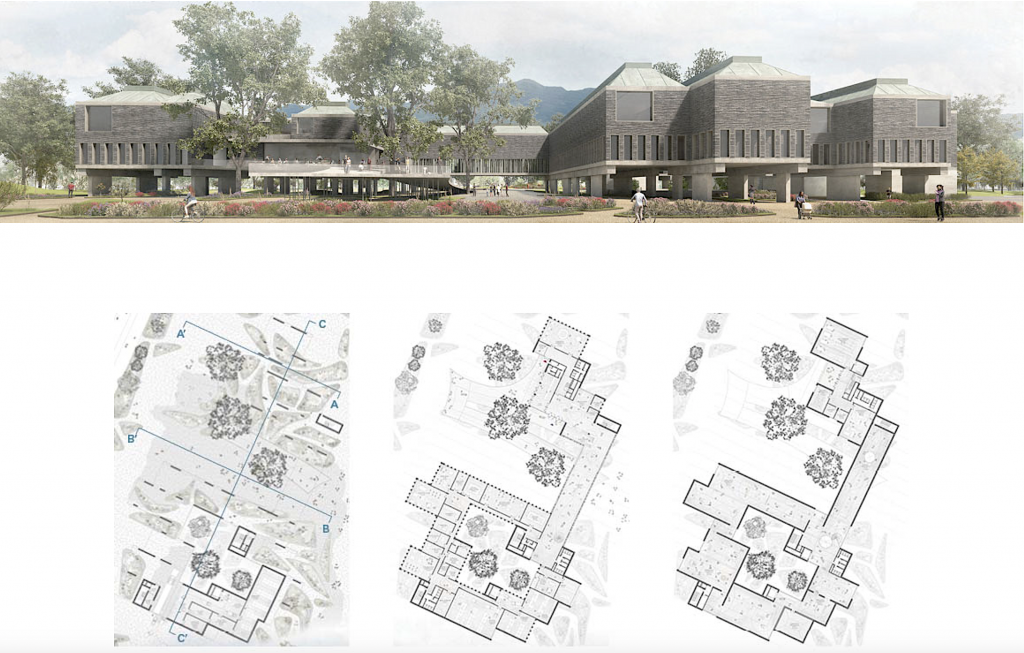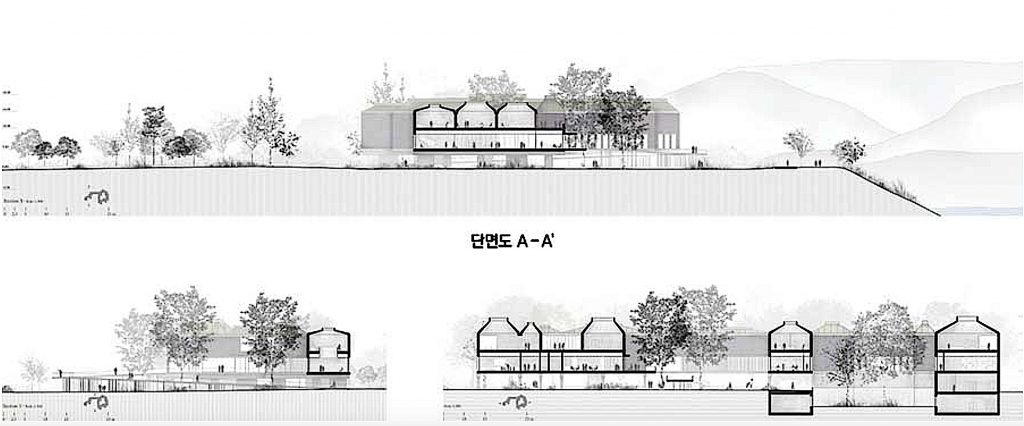 Unless otherwise noted, all images ©Ona Architects + Jongjin Lee architects + Laguillo Arquitectos
2nd Place
Walking through the Landscape
M.I.N Architects + Pentatonic
Korea/Los Angeles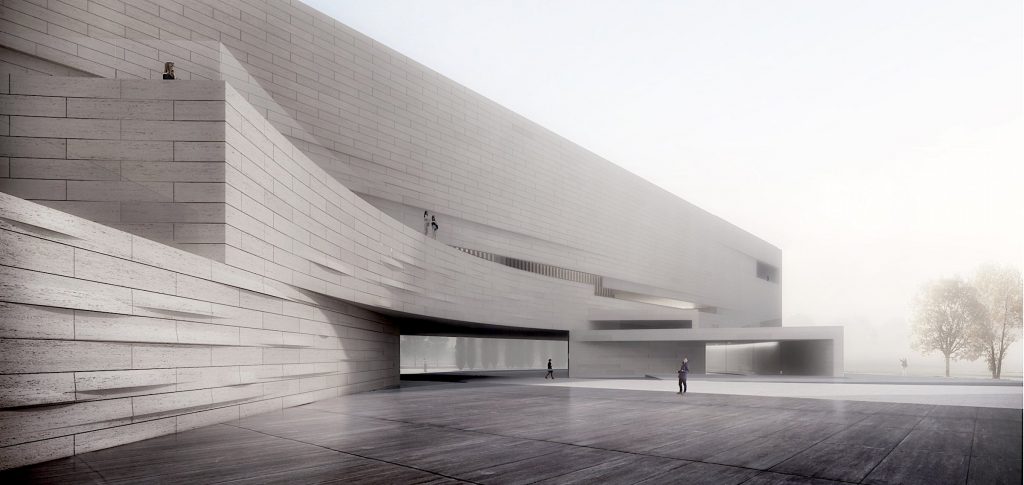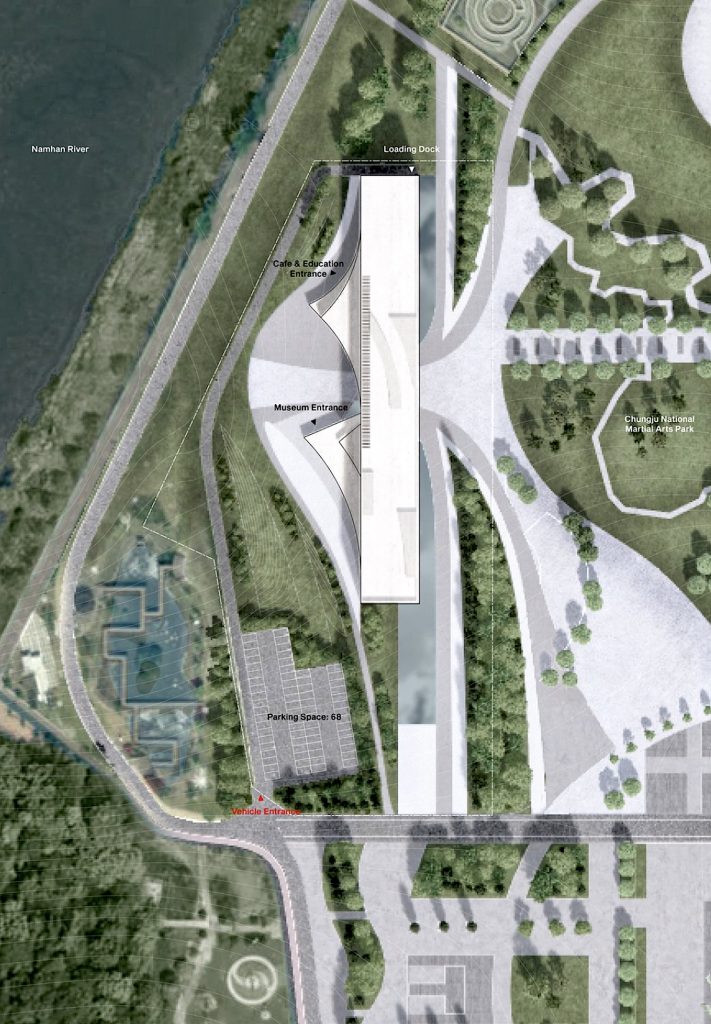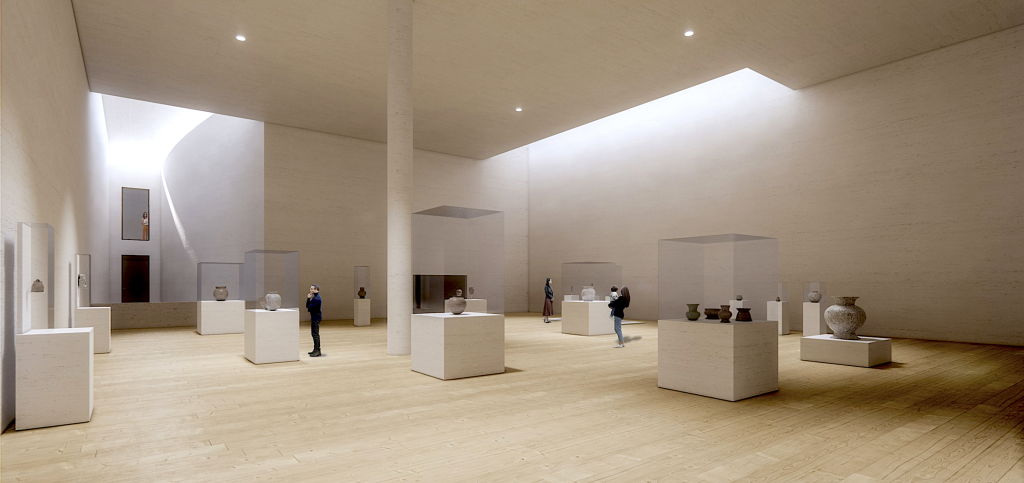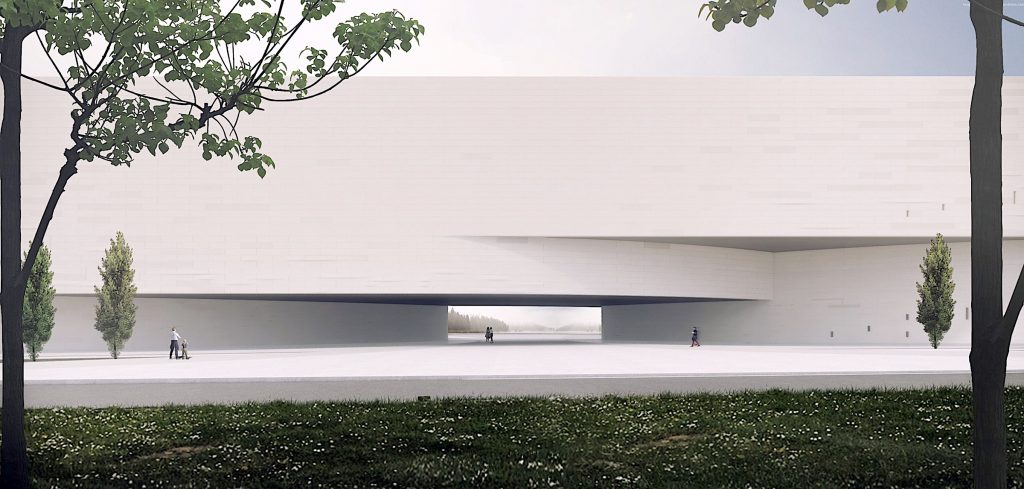 Unless otherwise noted, all images ©M.I.N Architects + Pentatonic
3rd Place
Architecture Office Paper Story + Where Architecture
Korea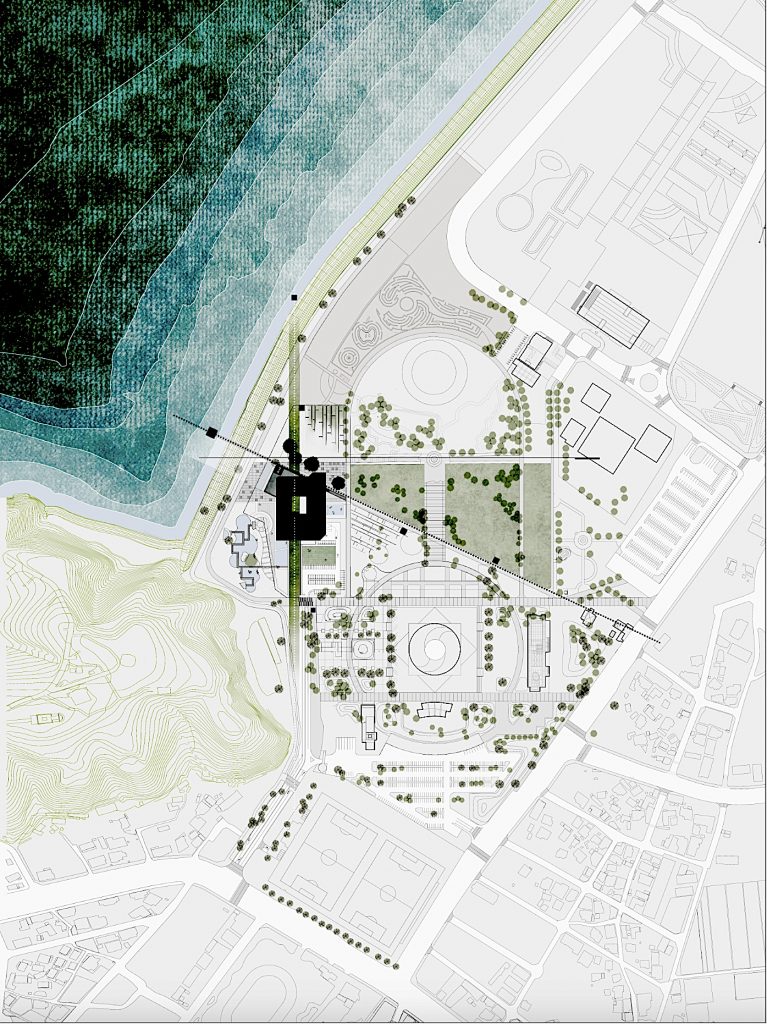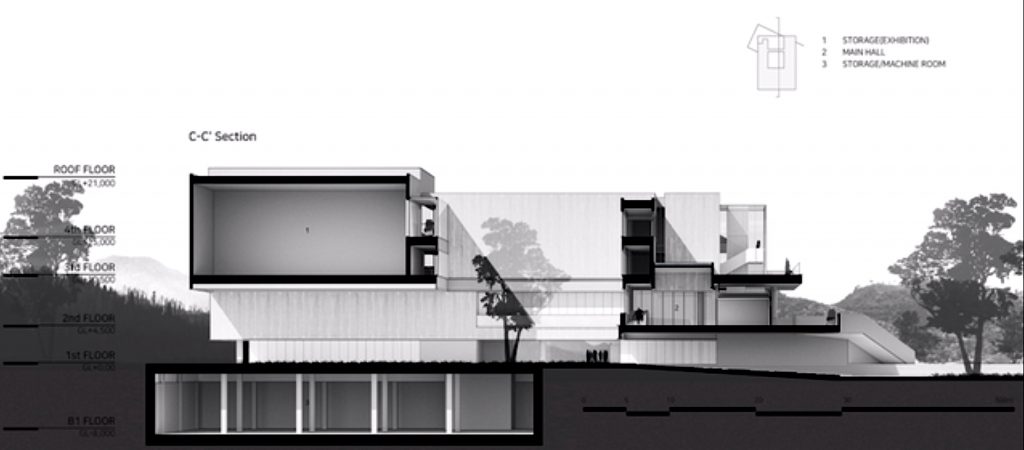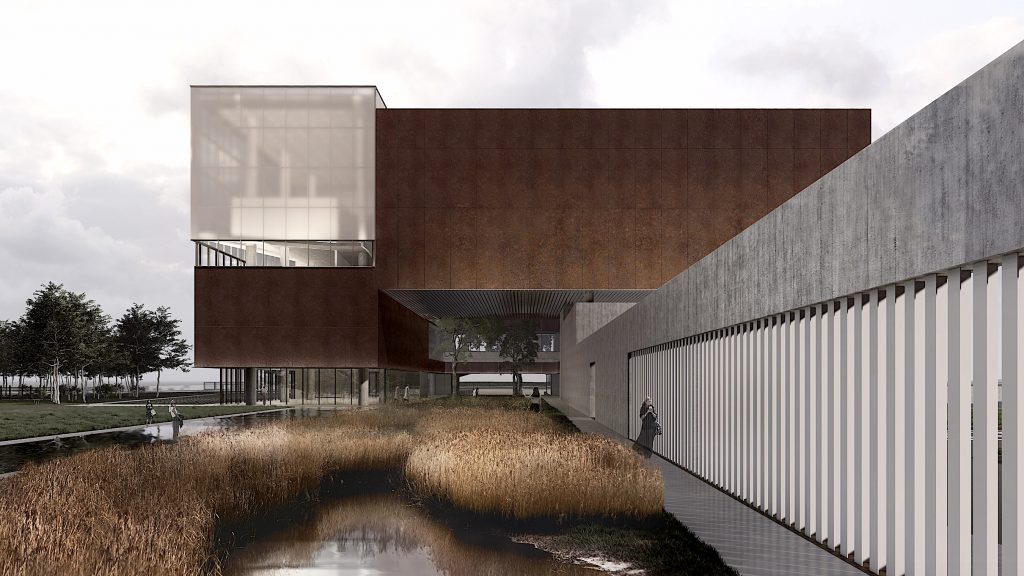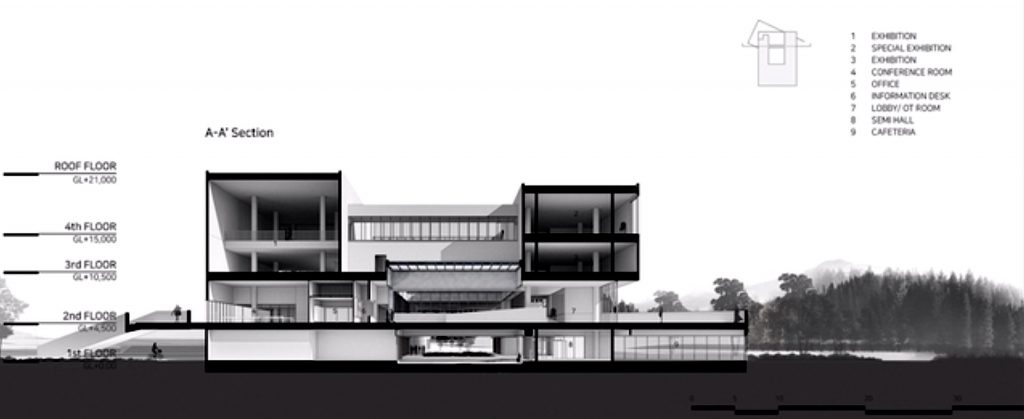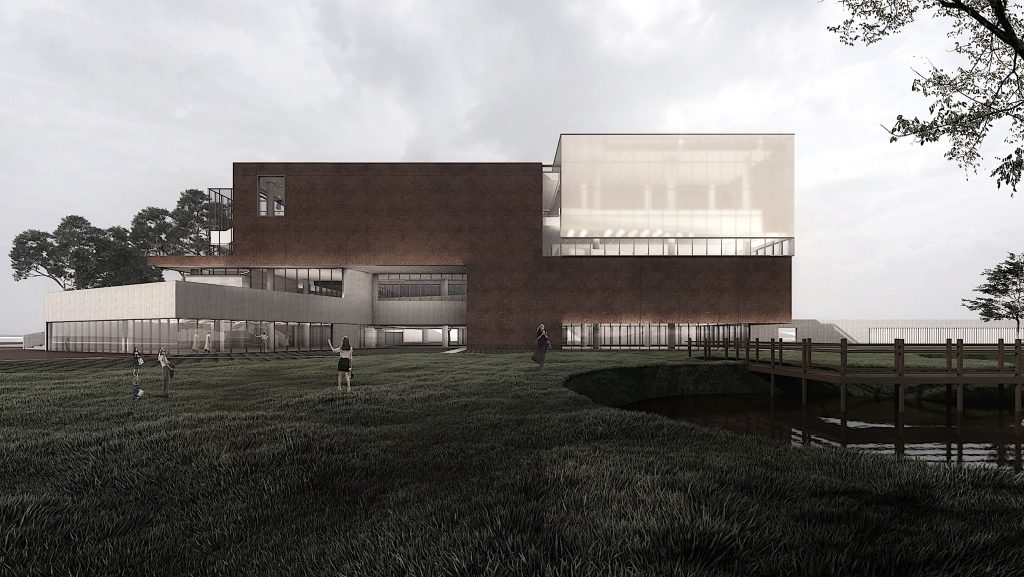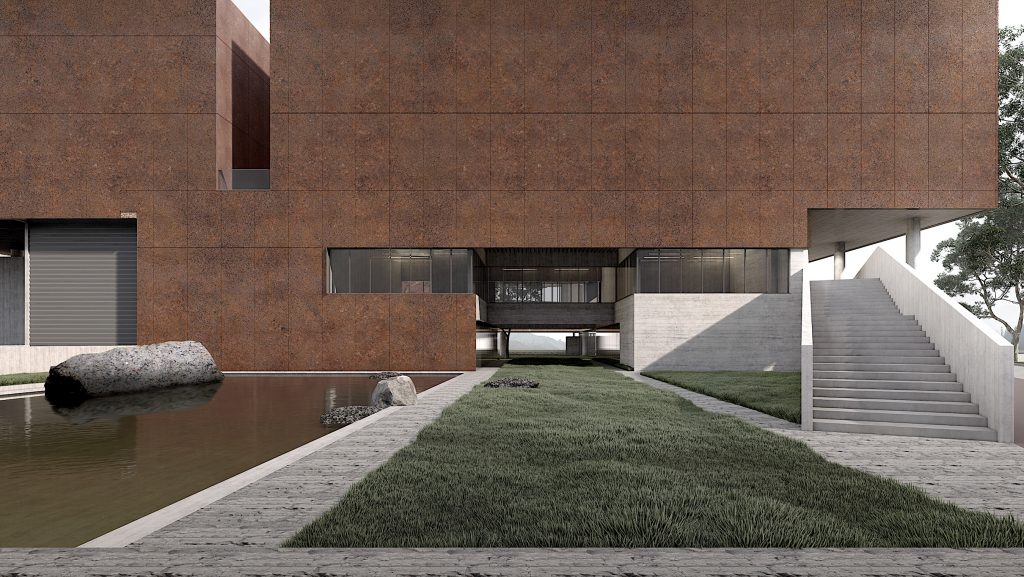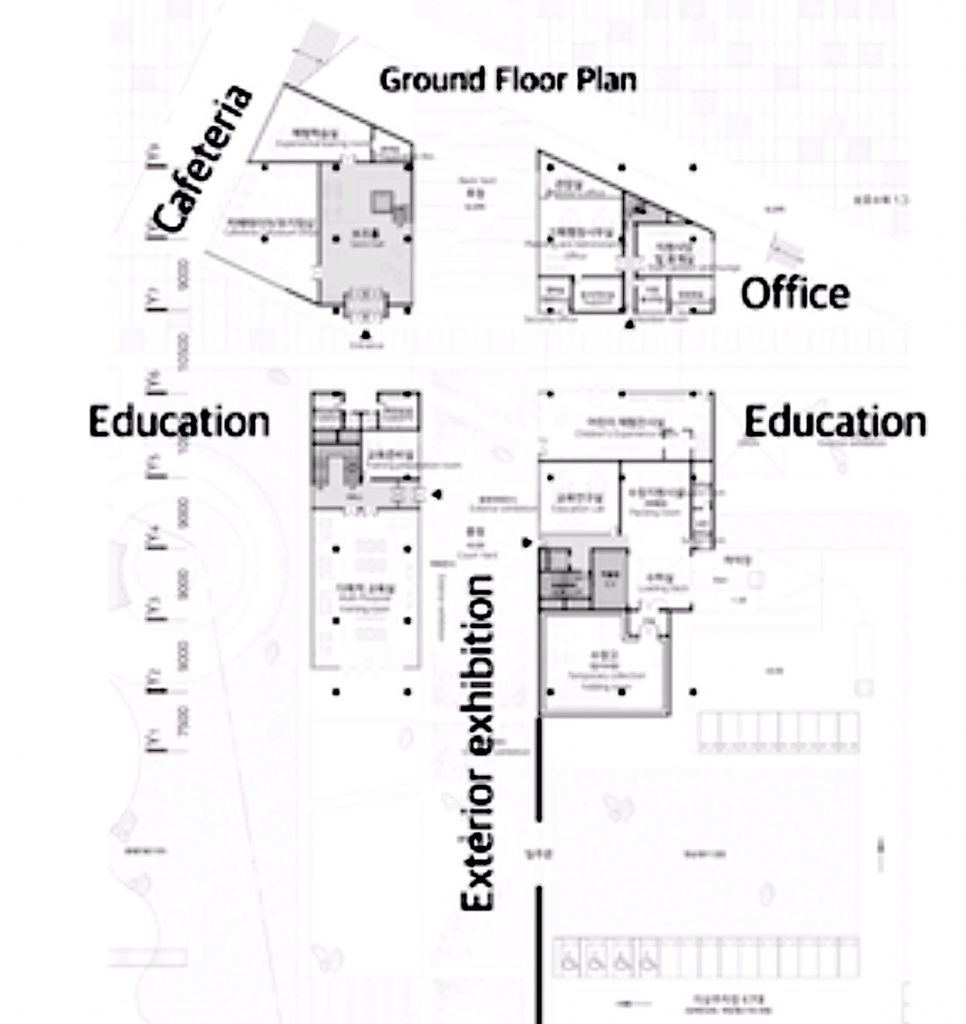 Unless otherwise noted, all above images ©Architecture Office Paper Story
4th Place
Cultural Plateau Carved by History
MMC Plus Architects + MMC Plus Co. Ltd
Korea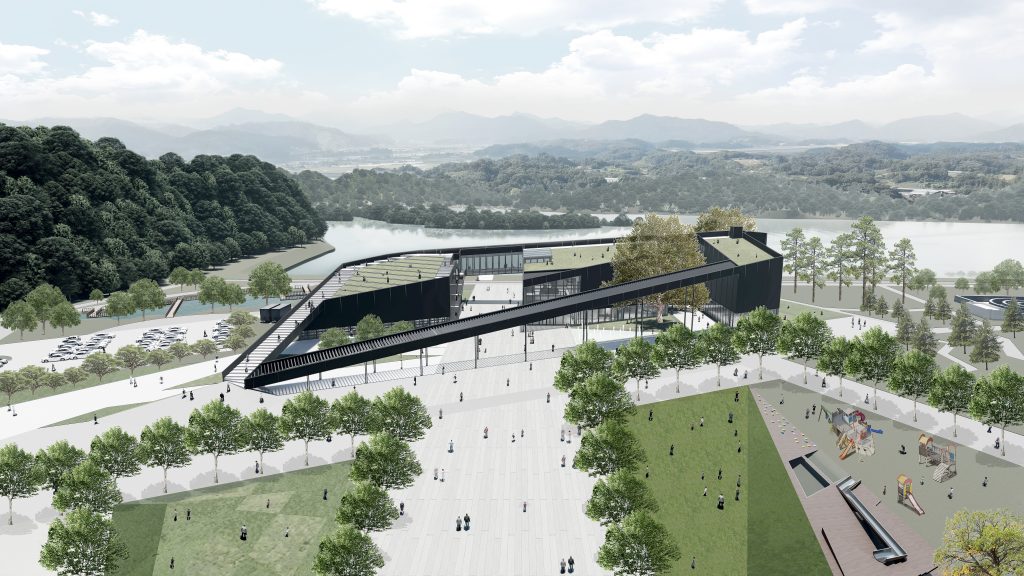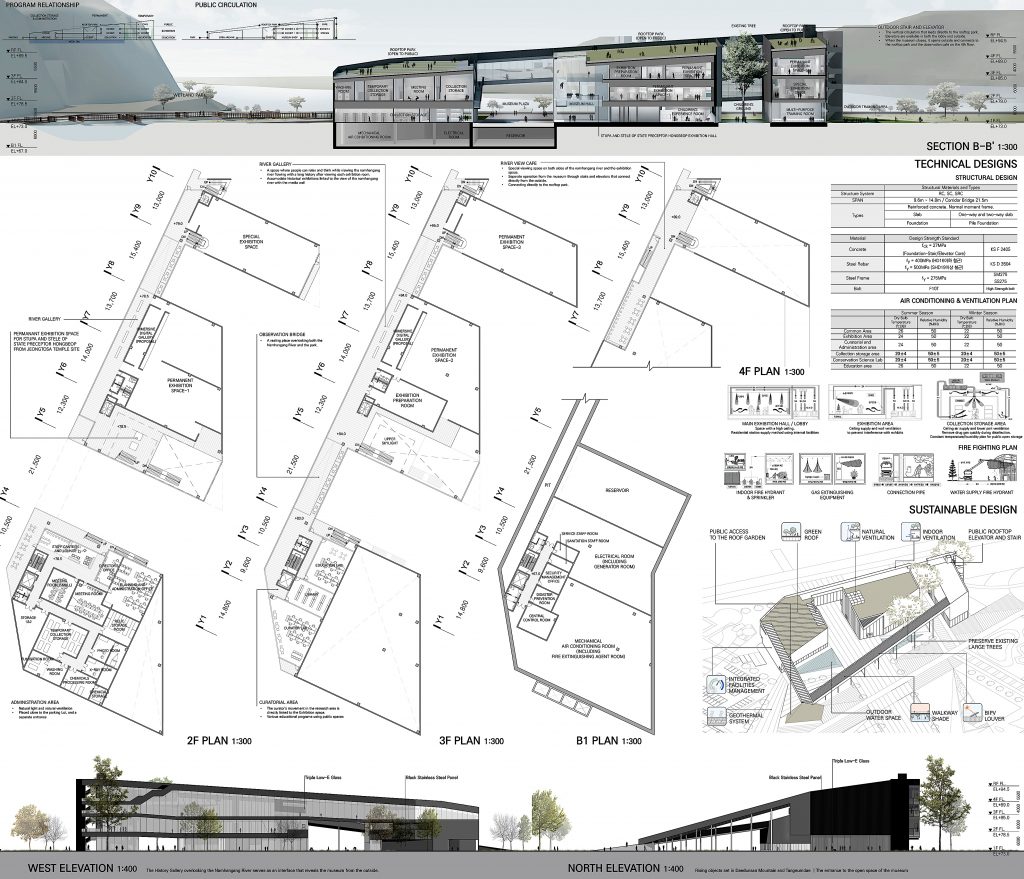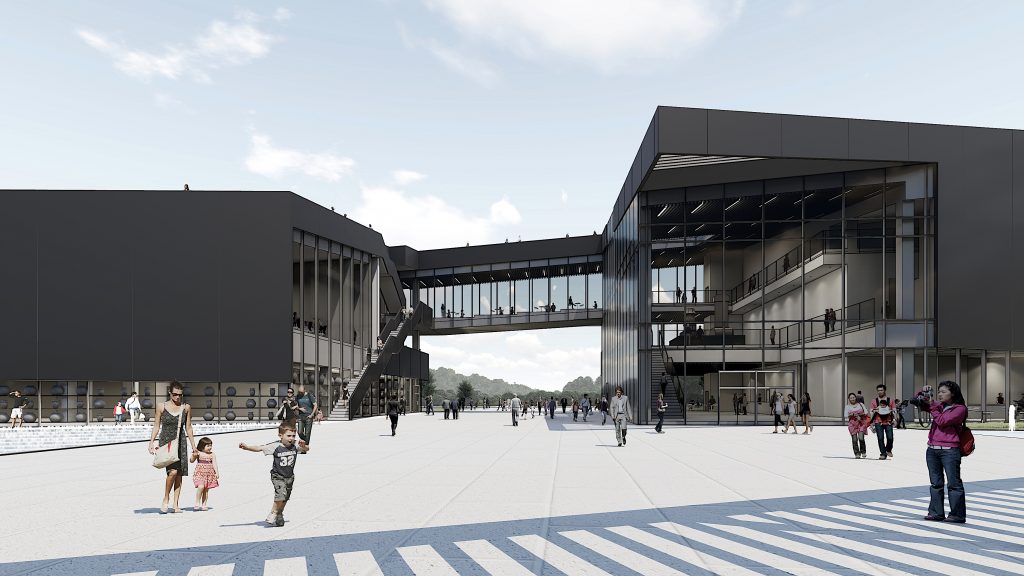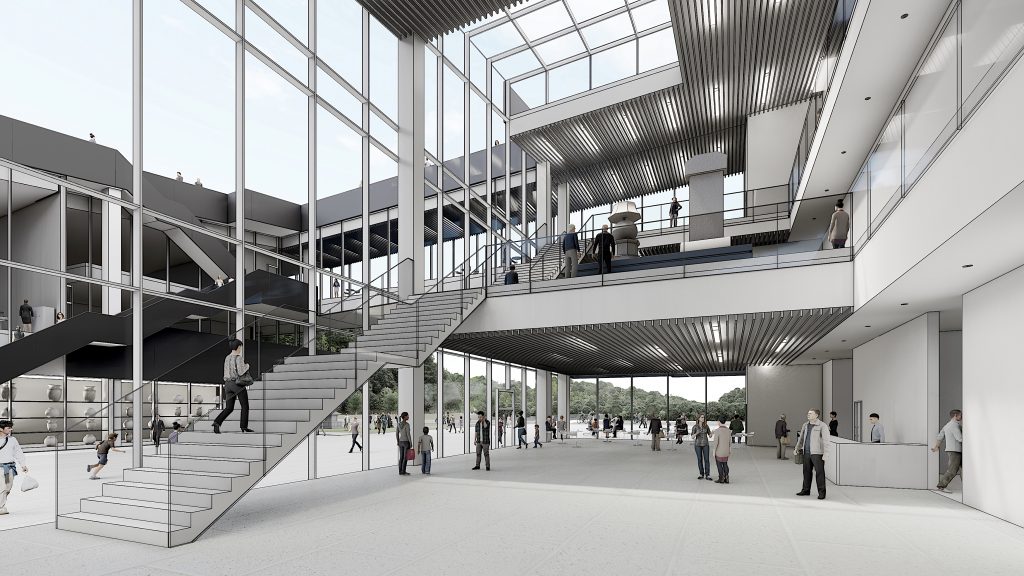 Unless otherwise noted, all above images ©MMC Plus Architects + MMC Plus Co. Ltd