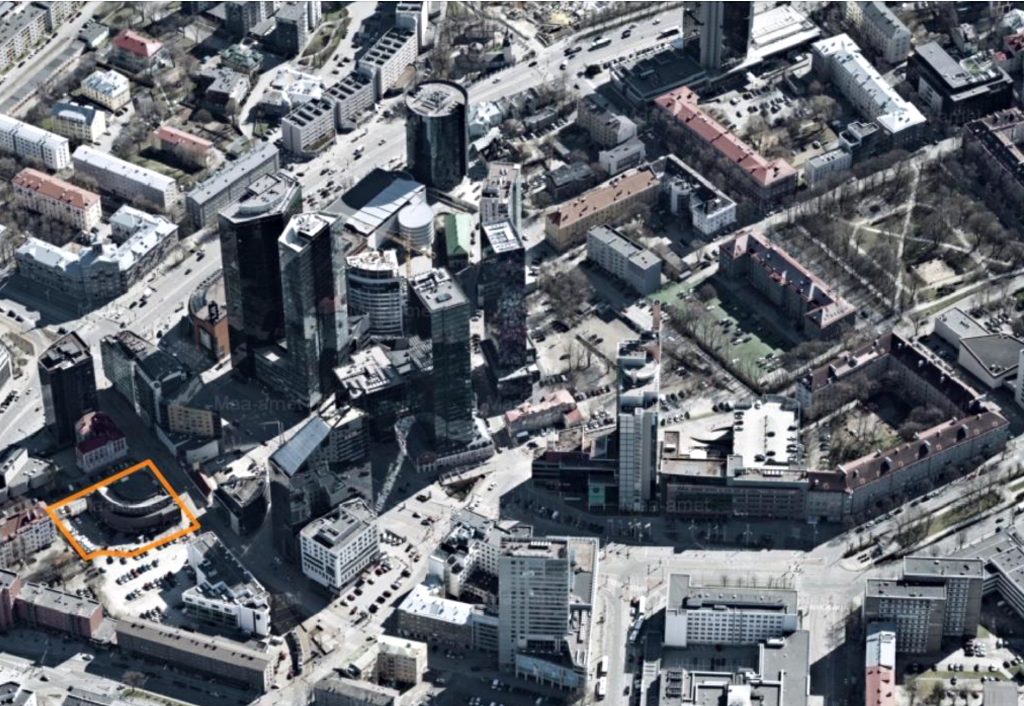 Aerial view of Tallinn with designated competition site
Sponsor: Real estate developer Elon OÜ, Tallinn, Estonia
Type: International, invited, two-stage (second stage is competition)
Location: Tallinn, Estonia
Language: English
Timetable
Submission: November 13, 2023
Registration: November 13, 2023
Participants (4-6) selected: November 27, 2023
Process:
The portfolio will be assessed, and the winner of the competition will be selected by a jury consisting of members of the Union of Estonian Architects Ülar Mark, Risto Parve and Siiri Vallner, architect Jaak-Adam Looveer representing the Tallinn Strategic Planning Service, as well as three representatives of the developer.
Compensation
Each bureau selected in the portfolio round that submits a concept solution within the set deadline will receive a payment of 12,000 euros. Additionally, the winner of the competition will receive a prize of 25,000 euros, and the second-place winner will receive 15,000 euros.
Design Challenge
The competition area is located in the Maakri high-rise building district in Tallinn. Currently, the site and the area around it are cut off from the city centre and, in fact, turned into an isolated place where people have no direct reason to come. The solution sought in the competition should bring here permanent residents, as well as the life and light worthy of the heart of the city.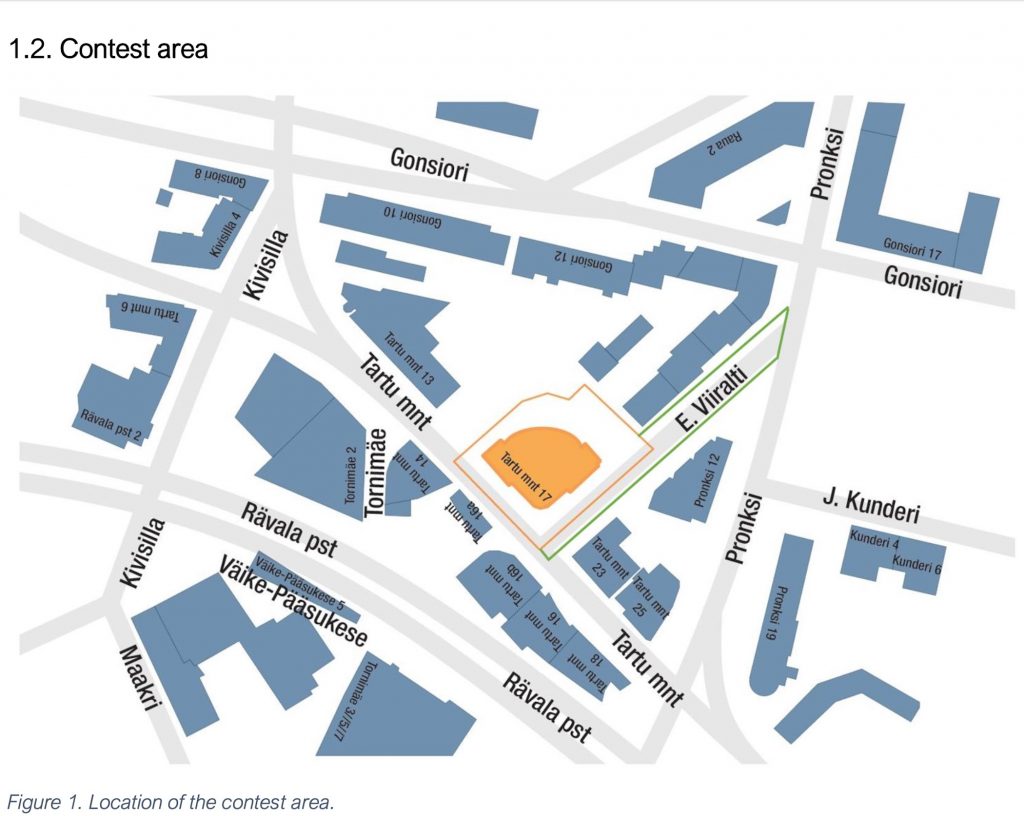 The competition aims to find a modern architectural solution that will adorn the centre of Tallinn and will also be cutting-edge in terms of materials and construction technologies. The new multifunctional building is expected to enrich the capital's public space and improve the quality of life throughout the Maakri area. Most of the building will have apartments, and in addition, it will also have commercial premises and public areas – for example, a cafe or a restaurant, an art gallery, and an observation deck.
"The city is waiting primarily for a new type of high-rise building, something that the current austere and even cold-looking high-risers have not brought to Tallinn," said Jaak-Adam Looveer, an architect and city planner at the Tallinn Strategic Planning Service, and a member of the jury. One of the goals of the competition is to improve the quality of street space in the entire area of the planned building – it should become more human-friendly and green. For example, the section of Tartu Road bordering the competition area is now outdated, the urban space here has become empty and has lost its attractiveness.
   The area is being developed by Elon OÜ. Its leading partners are Hannes Roosaar and Aleksei Nikolajenko, who have extensive experience in the real estate field. Also taking part in the development project is Philippe Bucheton, head of the international real estate fund Bleecker, whose shares are listed on the Paris Stock Exchange.
Elon is Estonia's first sustainable real estate developer and project management company dedicated to the development of holistic residential environments and commercial real estate. Founded in 2020, the company is now one of the fastest-growing residential and mixed-use real estate developers in Estonia.
The competition guidelines and annexes can be downloaded here:
http://www.elon.ee/ideevoistlus/en/
Additional information:
Andrus Väärtnõu
Email: contest@elon.ee