RfQ Application deadline: 30 November 2022 (12:00 KST)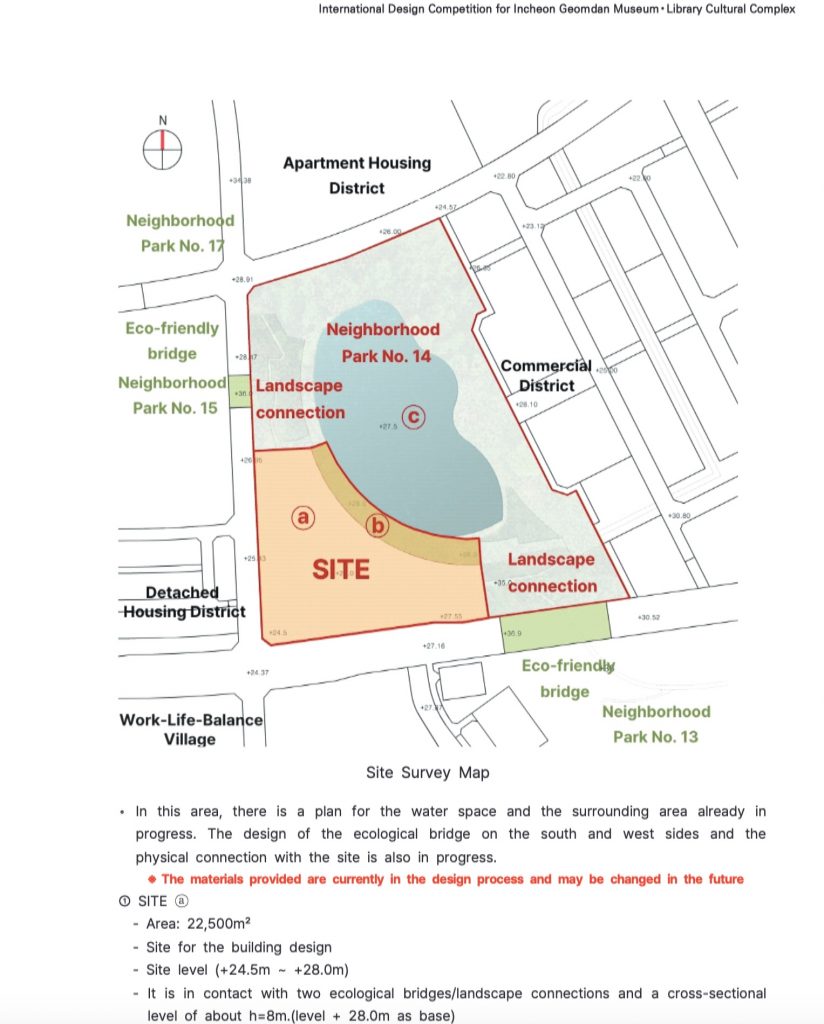 Diagram courtesy Incheon Housing and City Development Corporation
Organizer: Incheon Housing and City Development Corporation
Type: International, General, open
Eligibility: 
-Qualifications for participation are for domestic and foreign architects and can participate alone or jointly.
-Joint applications are allowed up to 3 people/firms
Fees: none
Languages: English, Korean
Timetable
30 November 2022 – Registration deadline (12:00 KST)
10 February 2023 – Competition submission in detail
Jury panel:
Eleven (7) jurors, of which two are non-Korean
Winning Entries and Awards
-1st: Priority Negotiation for Design Contract 
(Estimated Design Fee: KRW 4,978,000,000(VAT Incl.)
-2nd: KRW 40,000,000
-3rd: KRW 30,000,000
-4th: KRW 20,000,000
-5th: KRW 10,000,000
-Honorary mention: KRW 5,000,000 for each
Construction budget: USD $32M
Design Challenge:
Incheon Housing and City Development Corporation and Korea Land and Housing Corporation have been preparing the establishment of a museum to promote the achievements of excavation of cultural assets in Geomdan New Town and to manage excavated relics. Incheon Metropolitan City has been promoting the construction of a public library to commemorate the 100th anniversary of the opening of the Incheon Public Library by solving the problem of insufficient storage space due to the increase in the collection of public libraries.
As cultural facilities representing the region, museums and libraries are expected to actively respond to the various needs of the times and to have a synergistic effect through mutual cooperation—thus integrated construction was promoted. It is planned to create a futuristic complex cultural cluster in which knowledge, history, people, technology, and environment are harmonized by merging material culture (museum) and archival culture (library).
It is expected to establish itself as a local landmark through harmonious architecture.
For more information and to enter:
https://gd-complex.kr/index.phphttps://gd-complex.kr/index.php