Pelli Clarke Pelli Architects (PCP) in collaboration with China Southwest Architectural Design and Research Institute Corp Ltd. has prevailed over a strong field to win the competition for a Natural History Museum in Chengdu, China. The other finalists included Zaha Hadid Architects, Sutherland Hussey Harris, Nihon Sekkei, Valode & Pistre, and FUKSAS.
   Although the project's location of this project is in Chengdu, in a central region of China far from the coastal cities where we are used to seeing competitions for prestigious projects, it is no small community, having upwards of 10 million inhabitants and serving as the urban capital of Sichuan province. Moreover, the competition has brought our attention to the fact that not all hi-tech research is taking place in Shanghai, Beijing or Shenzhen—all located on or near the Pacific Ocean—but in this far-flung city in the interior. In light of this, the interest of Fortune 500 companies in Chengdu as a prime location could only lead to the next step for the community—raising its cultural profile.
   PCP's winning concept was based at least partially on the geography of the region. Of the design elements in the PCP presentation, the fascinating model really tells us much about the approach and intent of the team. It was inspired by the natural geological features found in the Sichuan Basin, going back to the shifting tectonic plates resulting from volcanic activity. Also, the triangular site next to a body of water undoubtedly present the designers with certain limitations. From that we encounter a design, which suggests dislocation, but is still connected logically via a series of pathways. Museumgoers who often experience an overload effect in some museums will not encounter that here. Although probably not in the minds of the designers in this case, the somewhat fragmented nature of the complex can at least provide some respite visually from the need to do it all at once. And, for visitors, the building's architectural expression and interior organization with its exceptional vistas should at the same time act as a motivation to 'see more.'

   For many who never gave Chengdu a second thought about placing it on their itinerary, other than for business purposes, it may soon be time to reconsider. Completion is scheduled for 2021.
Renderings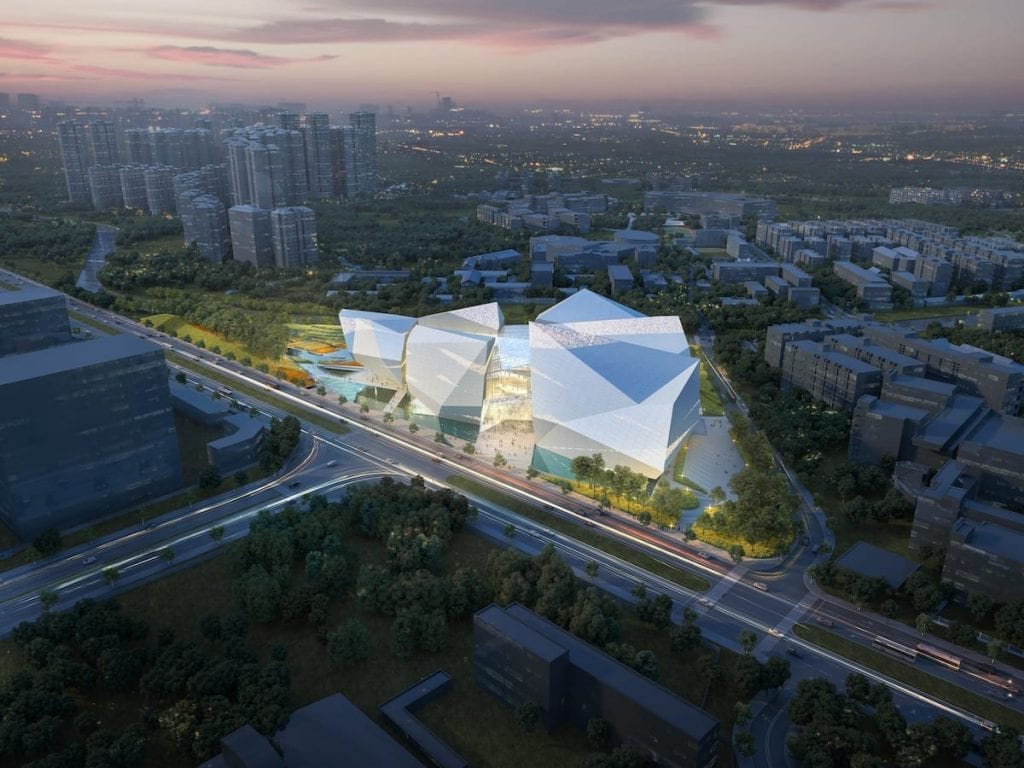 Floor Plan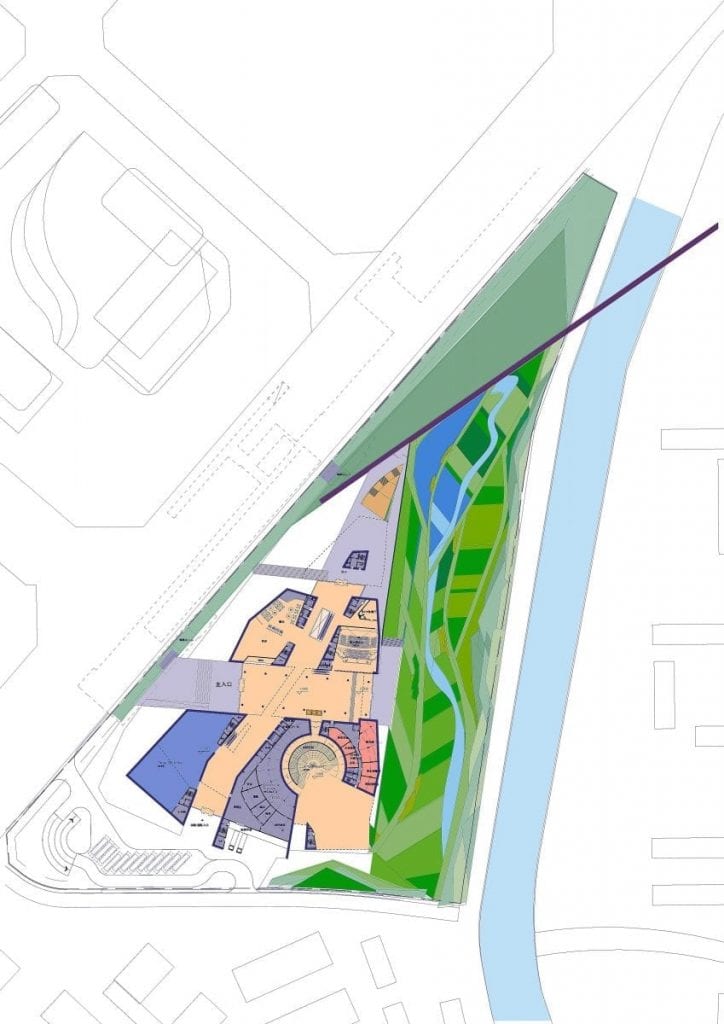 Image © Pelli Clarke Pelli Architects
Model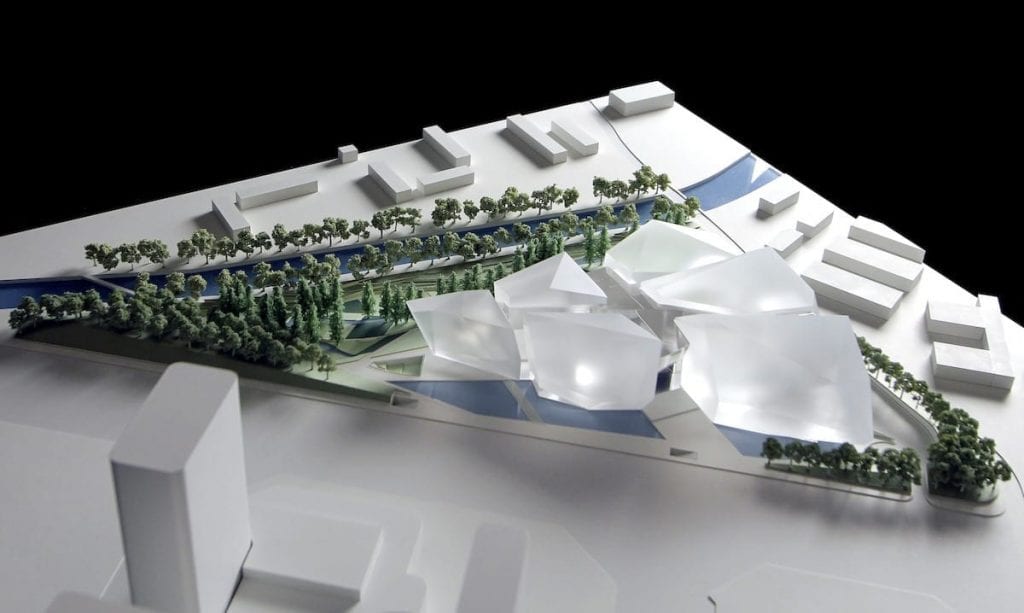 Photo © Pelli Clarke Pelli Architects
Elevations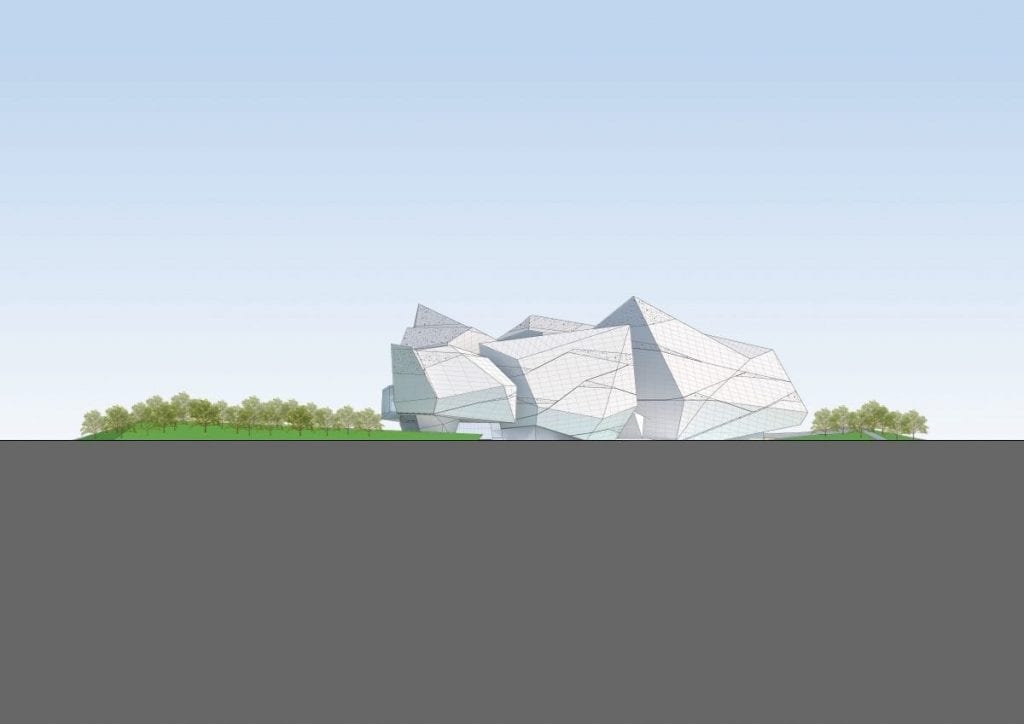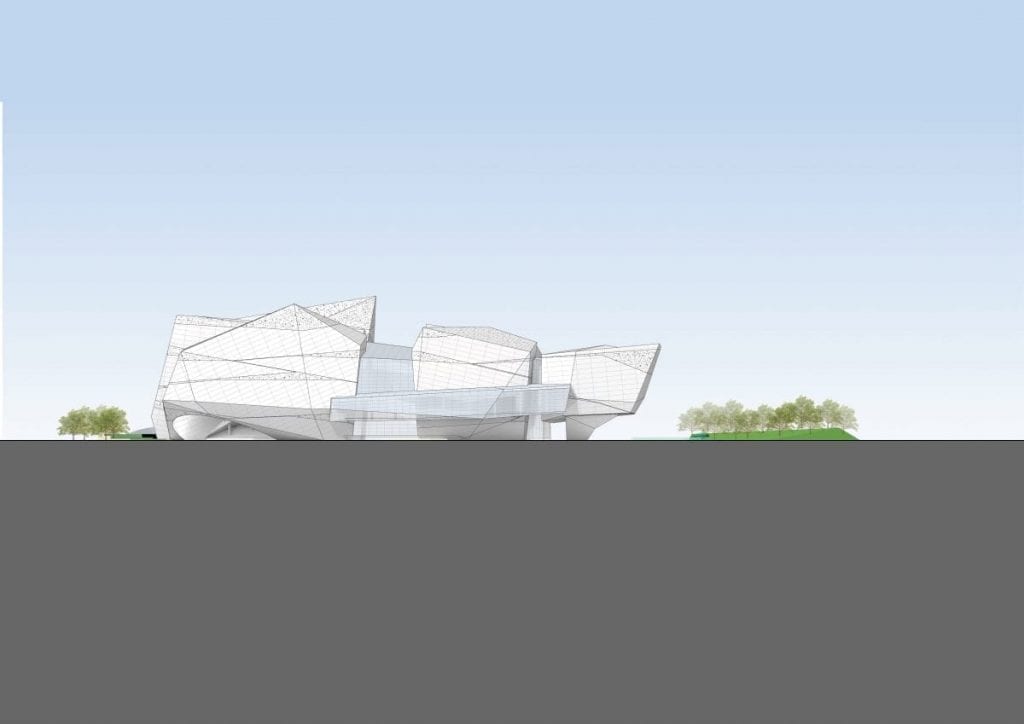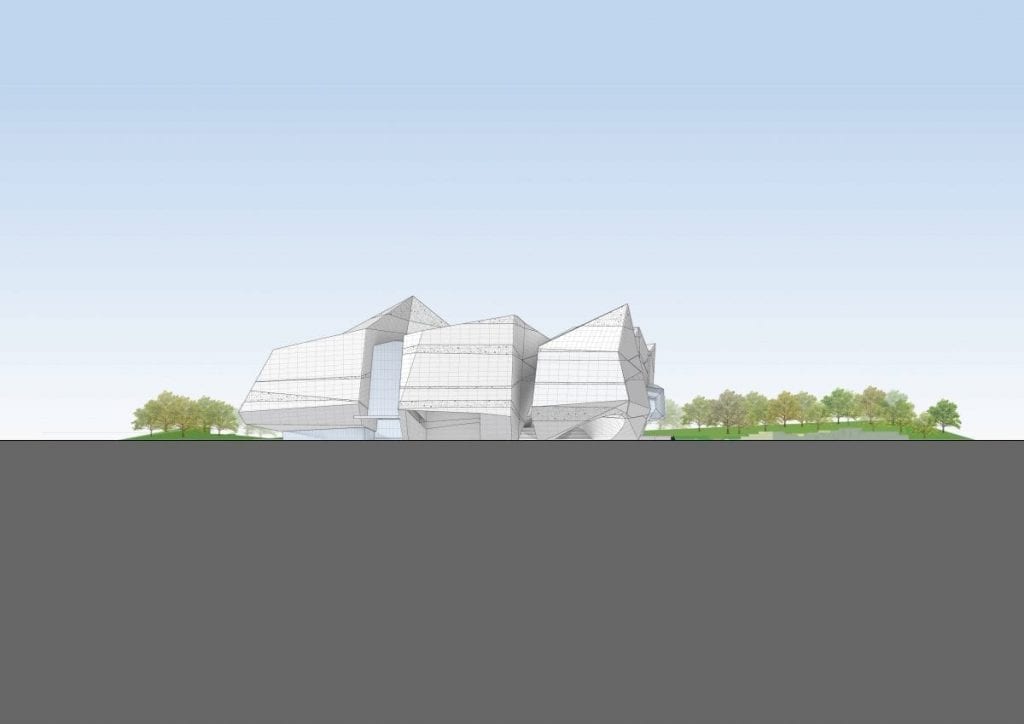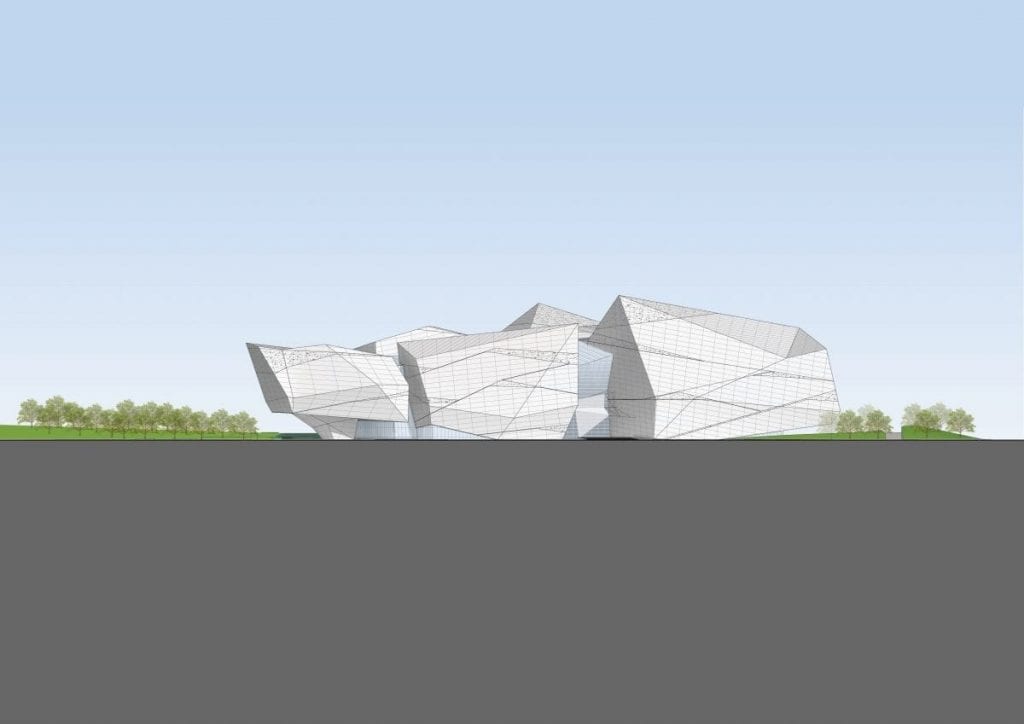 Images © Pelli Clarke Pelli Architects
Building Sections





Images © Pelli Clarke Pelli Architects
Finalist
Nihon Sekkei
Tokyo, Japan
https://www.nihonsekkei.co.jp