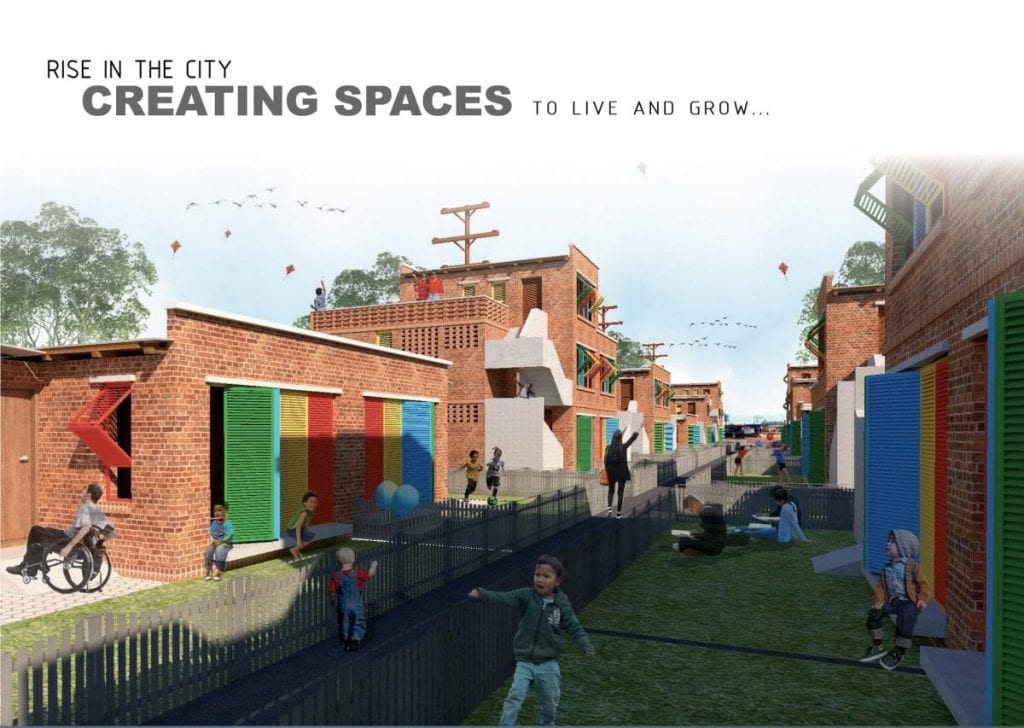 Wining entry "Creating Spaces" by Tanmoy Dey (all images courtesy RISE)

The Rise in the City Housing Competition in the African country of Lesotho presented many similarities with student competitions that have occurred over the past decades, the main link being the presence of mentors as advisers to the team(s) who were designing the entries. One of the most famous examples of this was the winning design for the Vietnam Memorial Competition by Maya Lin, who was enrolled at the time in a studio course at Yale University. In that case it was also a case of students competing against professionals. Lin's design just happened to find favor with the jury.
In the case of the Rise in the City Competition, the competition was limited to students and recent graduates in the field of architecture. The Rise in the City program, supported by Bond Events, is not only involved in the administration of the competition itself, but aspires to build the winners of the competition. As part of this project, local, unemployed youth (in loco) are trained in construction methods in the effort toward the realization of the project—with assistance provided by architect professionals. One element of the competition, which differs from most such events, is the sponsorship of each participating designer by outside firms, most of which are not architectural firms.
Of the listed mentors mentioned, it is notable that many came from high-profile firms, i.e., Perkins+Will, HKS, MAD, Eskew Dumez Ripple, Perkins Eastman, HGA, AECOM, SOM, as well as others from midsized forms of note such as Terreform, Chris Munro, etc.
The jurors for this competition had many roots in Africa, though scattered around the world. They included:
Peter Rich, architect and Principal, PRDesign, located in South Africa

Mariam Kamara, Architect, founder of united4design, and Adjunct Professor at Brown University, Providence, Rhode Island

Mphethi Morojele, architect and founder of MMA Design Studio in Johannesburg, South Africa

Nadia Tromp, Principal at Ntsika Architects, Johannesburg, South Africa

Sam Óghale Oboh, Principal, AECOM Canada Architect Limited and President of the Royal Architectural Institute of Canada.
The Challenge
Since there has been a huge migration to the cities in all of the African countries, especially in the sub-Sahara region, the need for housing has been one of the most serious priorities facing all of the countries in the region. Thus, it can come as no surprise that sustainability was high on the list of issues determining the winner(s) in this competition. As listed in the competition brief, the jurors were asked to follow the following guidelines in the adjudication process, where (no surprise) budget was a determining issue:
Use of local materials specific to Lesotho (Maseru)

Unique and feasible designs that can be implemented immediately

Low cost sustainable design incorporating autonomy

A design that celebrates IDENTITY of a people
   To nobody's surprise, there were a number of approaches to the participants designs, from the more metropolitan look to the small-village version. In conclusion, although there were a number of entries from around the world, including from North America and Europe, it was of great interest to view entries from architects from developing nations, who had also received their degrees in their home countries. Who might one also have wished to see on the jury? Possibly Francis Kéré, one of Africa's most well-known architects, originally from Burkina Faso, who is currently heading up his own firm in Berlin, but is still very much involved in the design and implementation of projects in his home country.
Winner – Block #77: "Creating Spaces" led by Tanmoy Dey who graduated in 2015 in BArch from Shahjalal University of Science & Technology in Bangladesh. 
Their mentor is Samuel Herpin from Remson Haley Herpin Architects in Louisiana, USA. Sponsor is Revel Partners.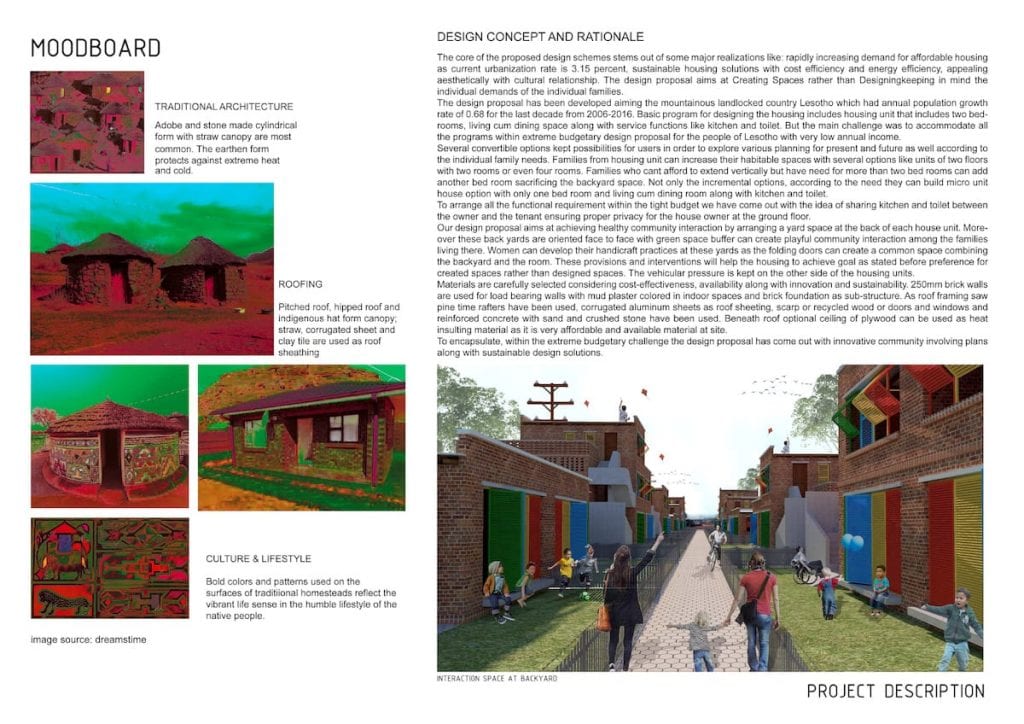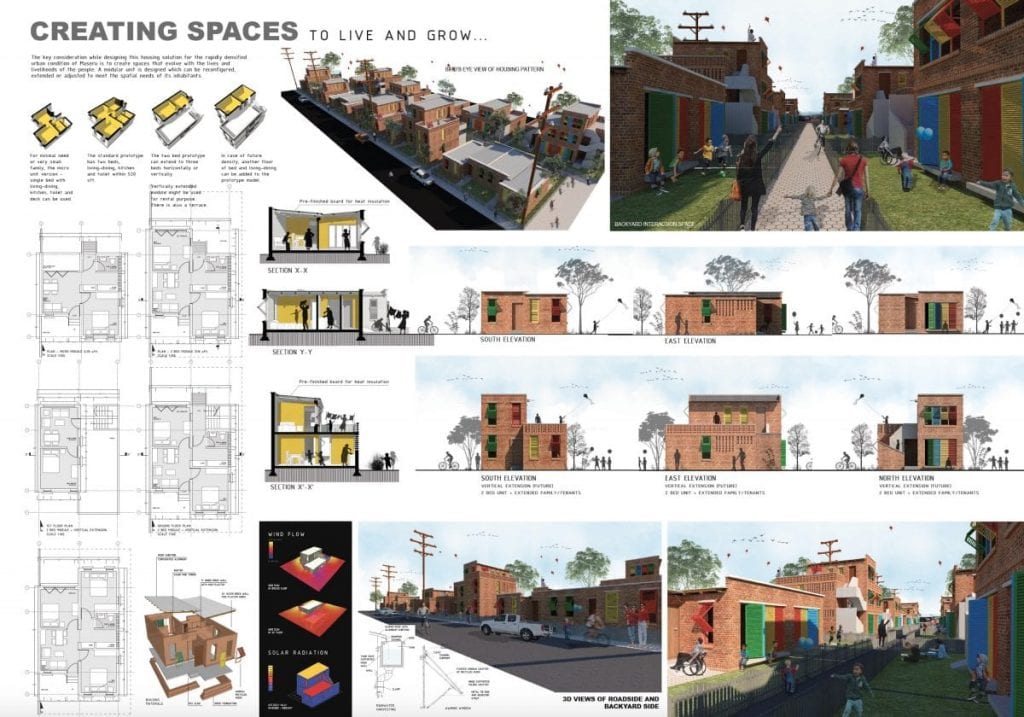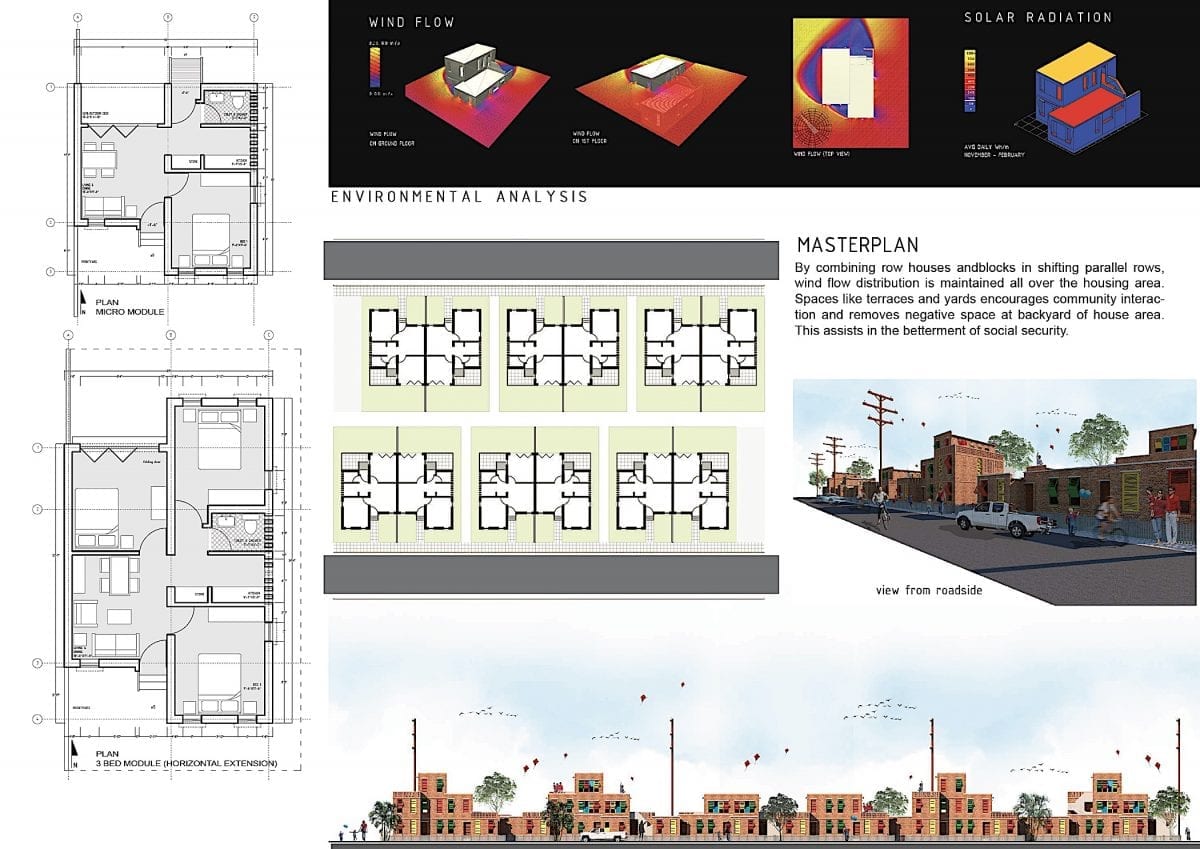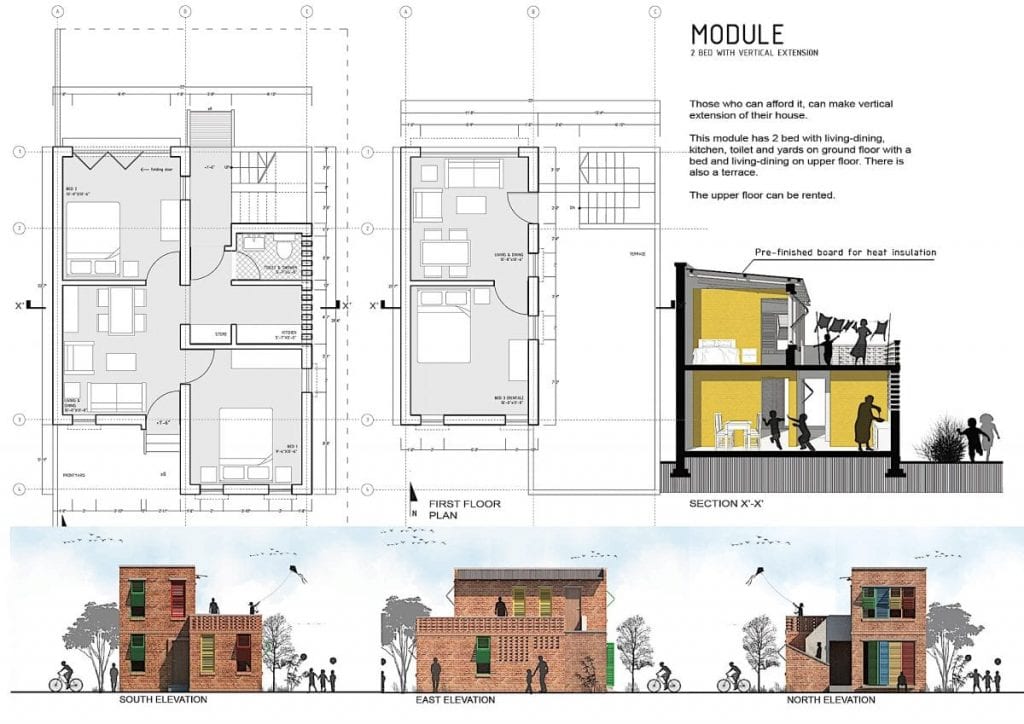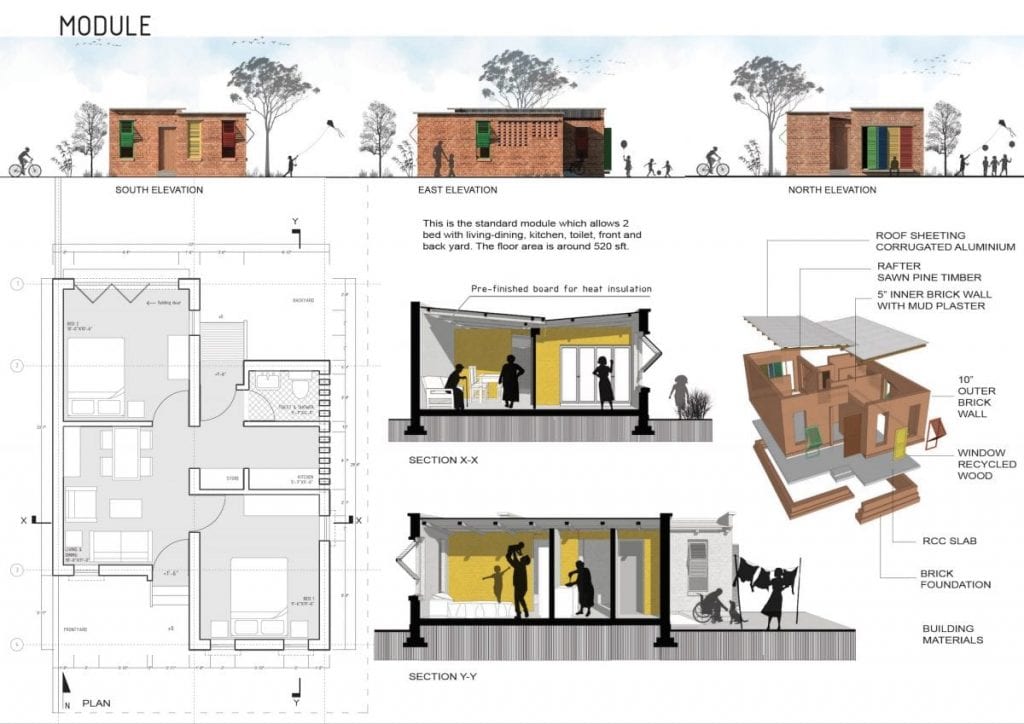 Images courtesy RISE, © Tanmoy Dey
Block #87: "Four by Four Times Three" by Amanda Saputri who graduated in Architecture in 2018 from Parahyangan Catholic University in Indonesia. 
Her mentor is Chris Munro from Fusion Design Consultants in Massachusetts, USA. Sponsor is Fender Katsalidis Architects.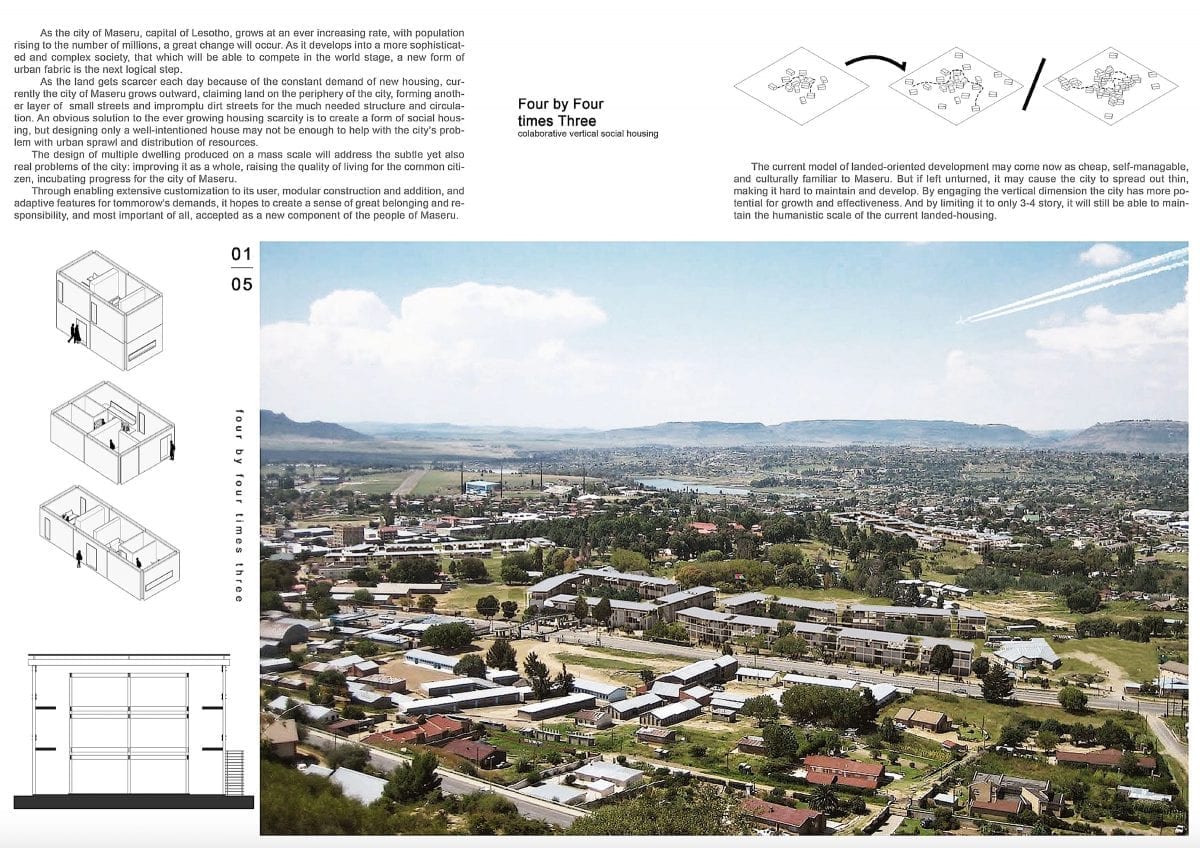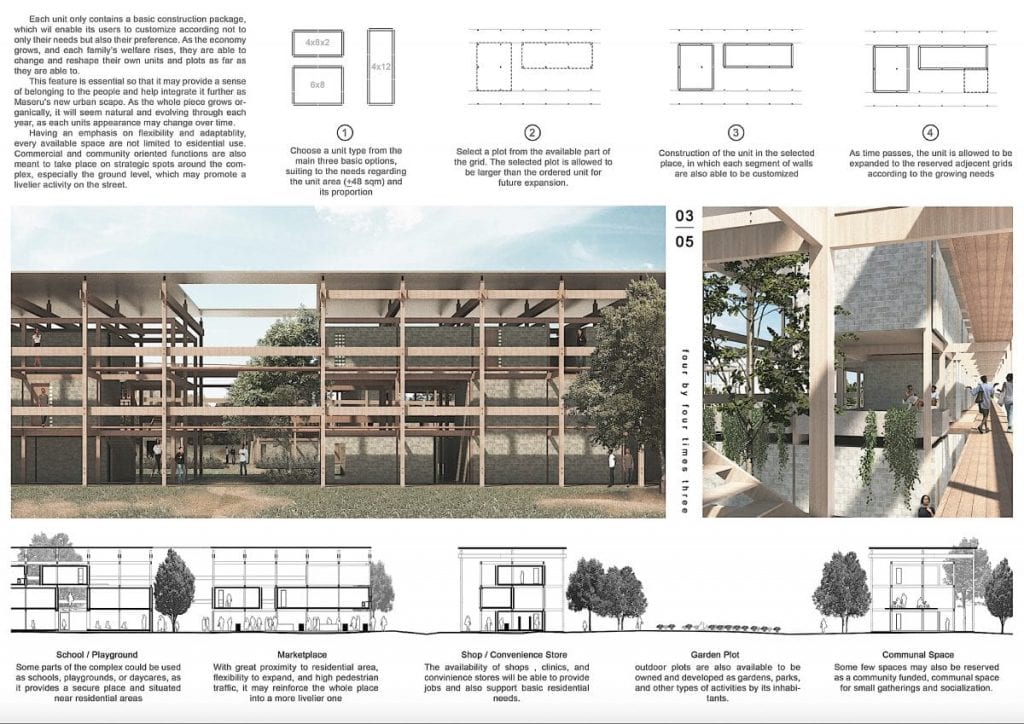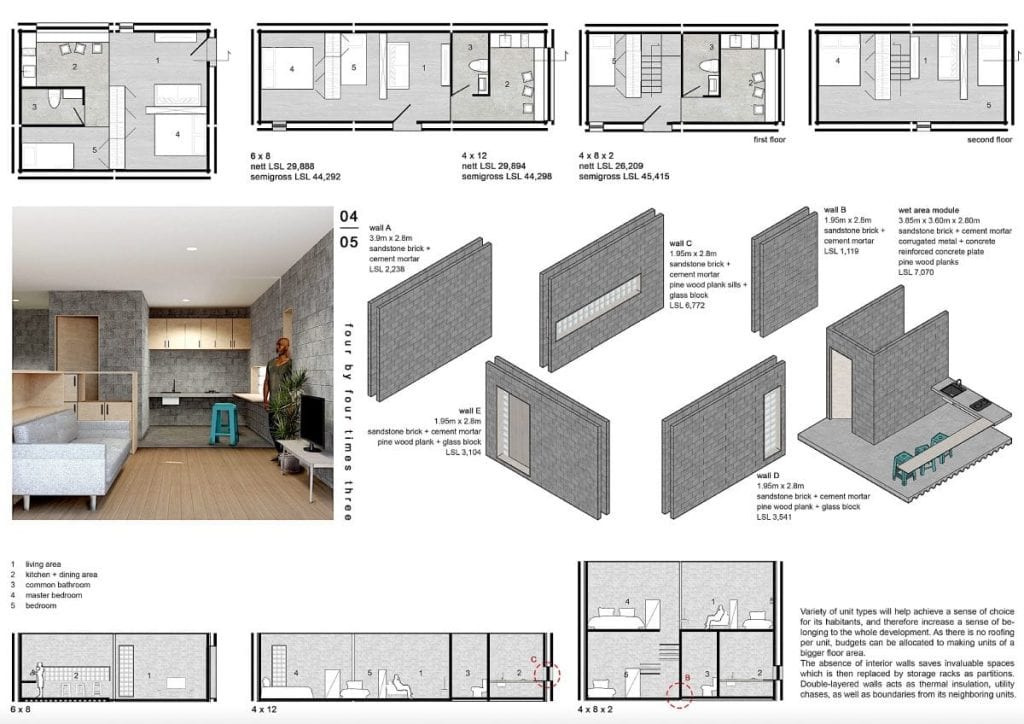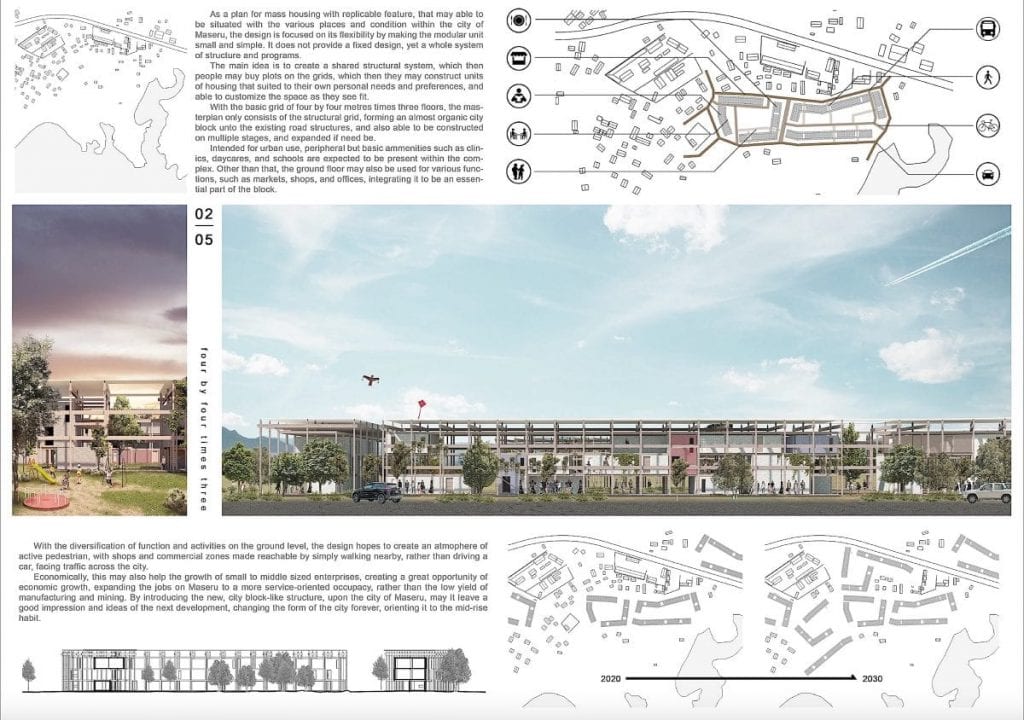 Images courtesy RISE, © Amanda Saputri
Block #83: "House of Timing" by Sixin Liang who is currently studying MArch at the University of Ferrara in Italy. 
Her mentor is Victor Mirontschuk from EDI International in New York, USA. Sponsor is Simply Oak.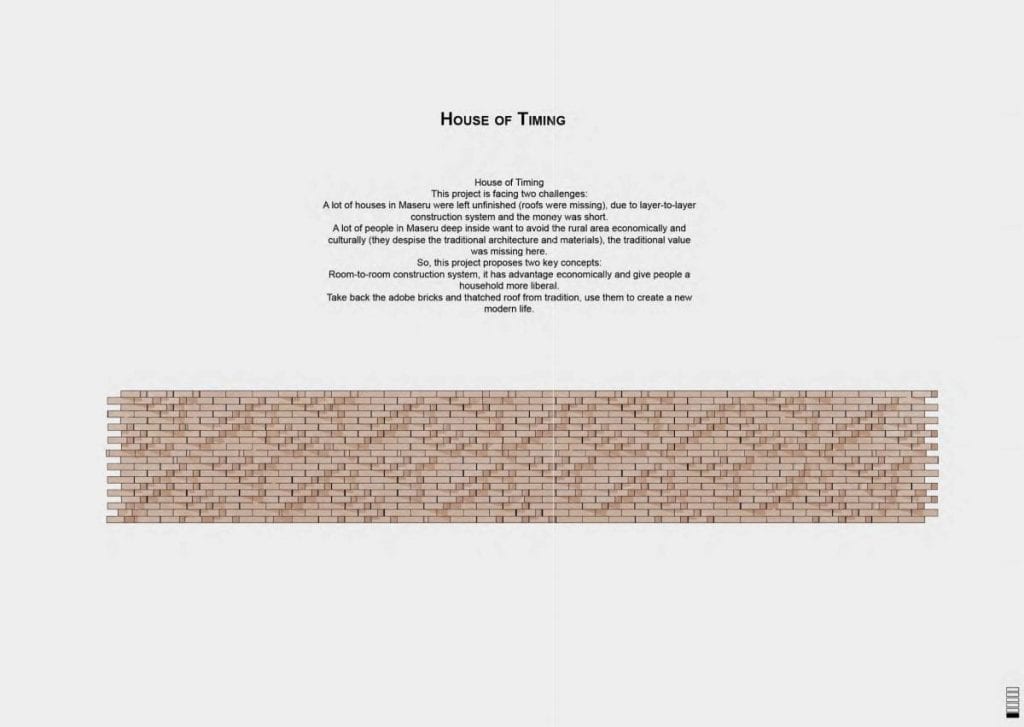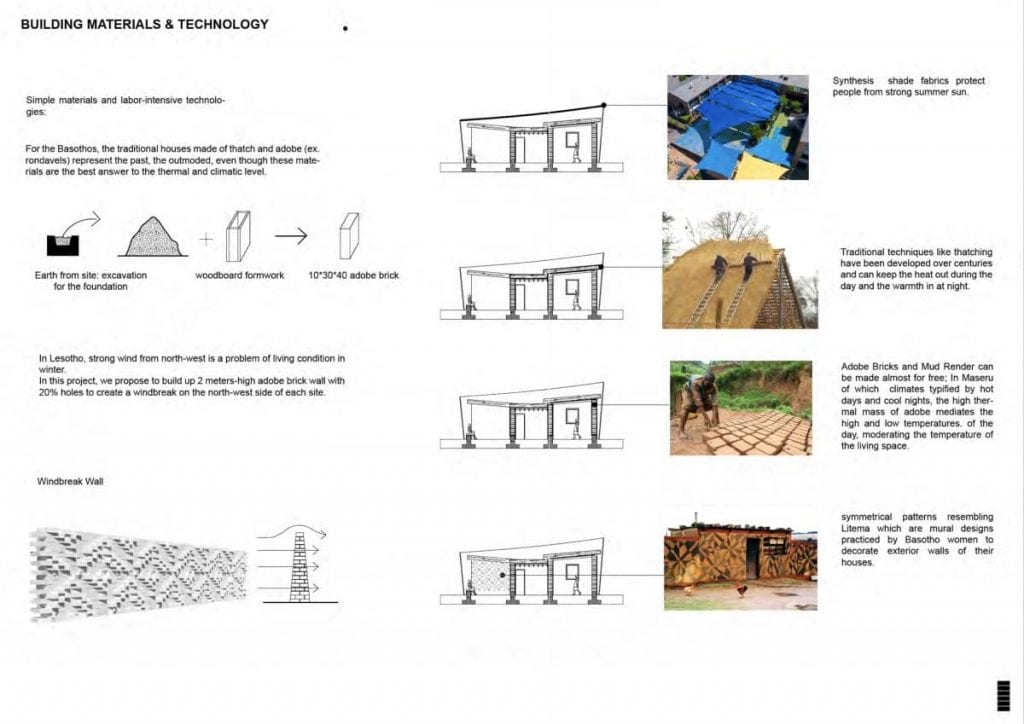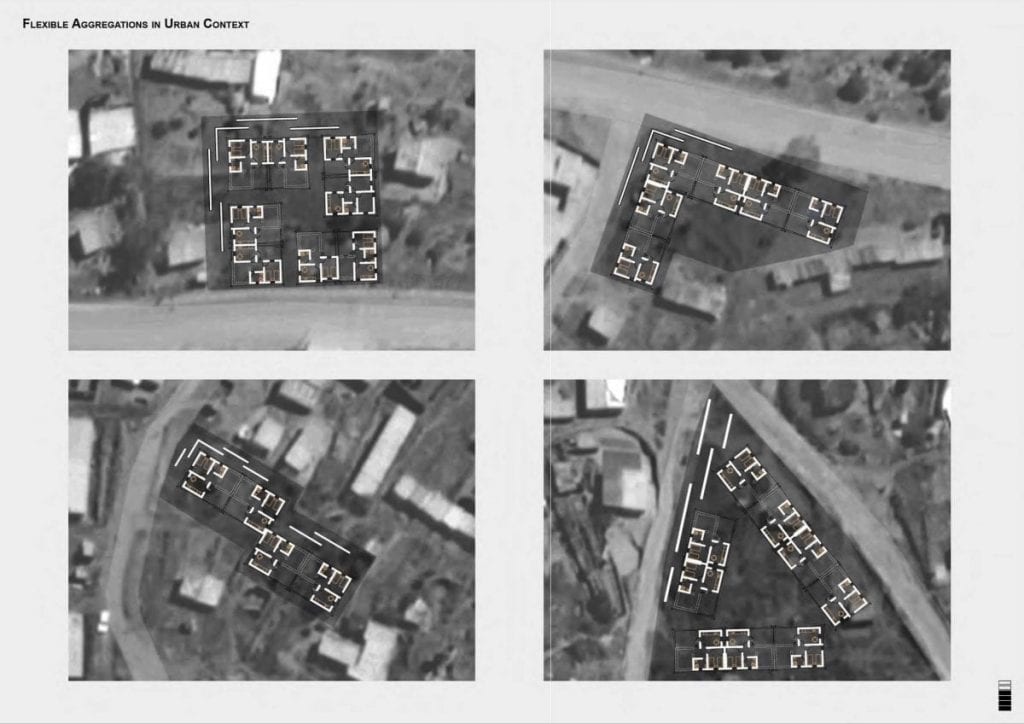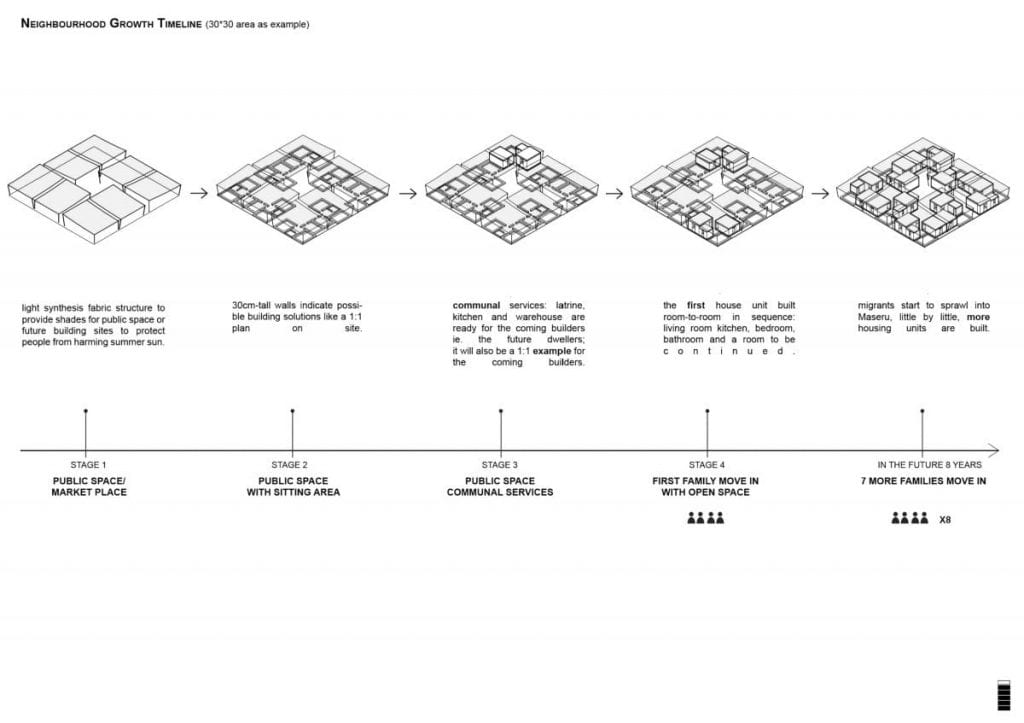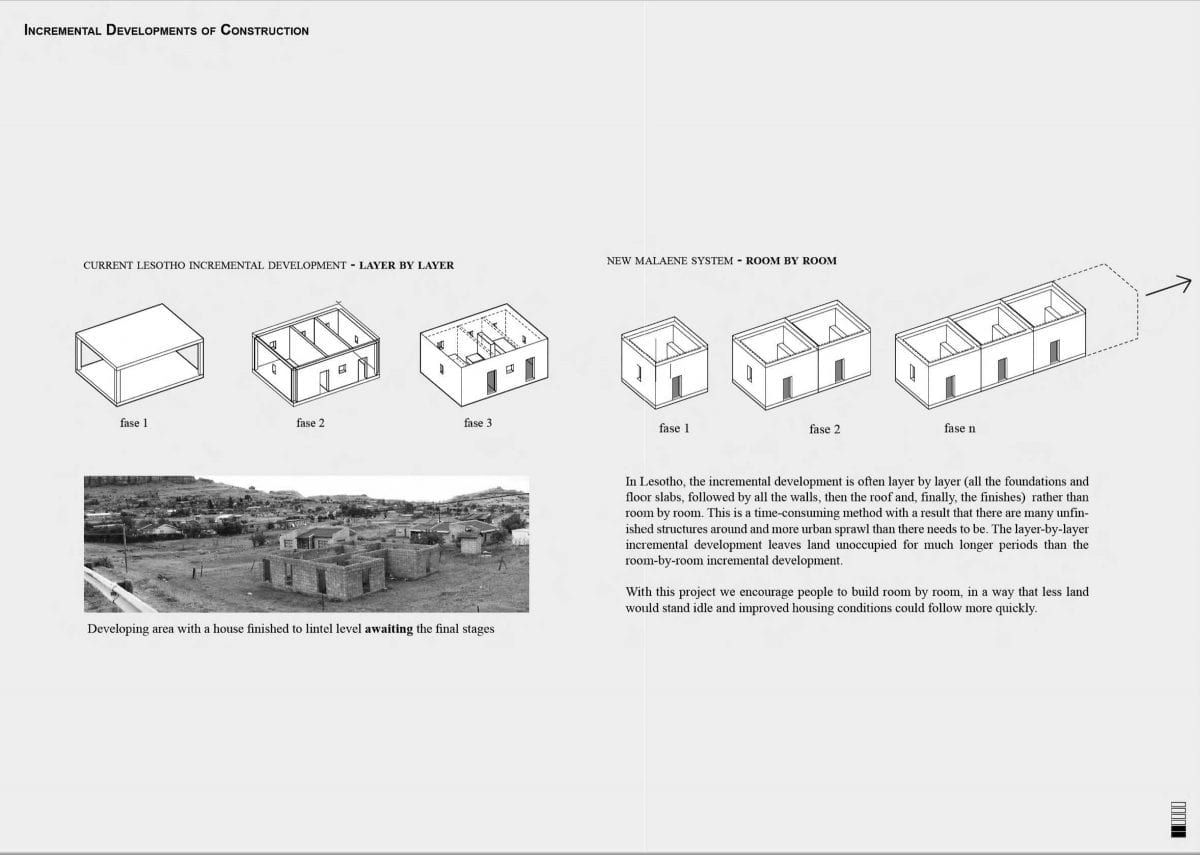 Images courtesy RISE, © Sixin Liang
Block #96: "Inside and Outside" by Gogo Zhu who is currently taking a BArch at Virginia Tech in USA. Her mentor is David Ling from David Ling Architects in New York, USA. Sponsor is Revel Partners.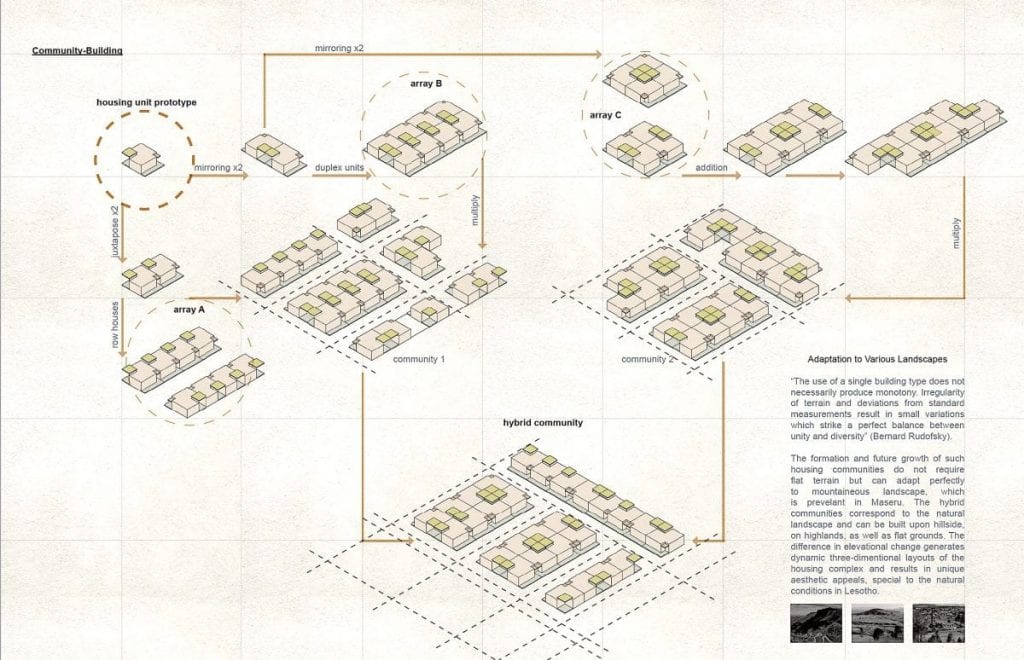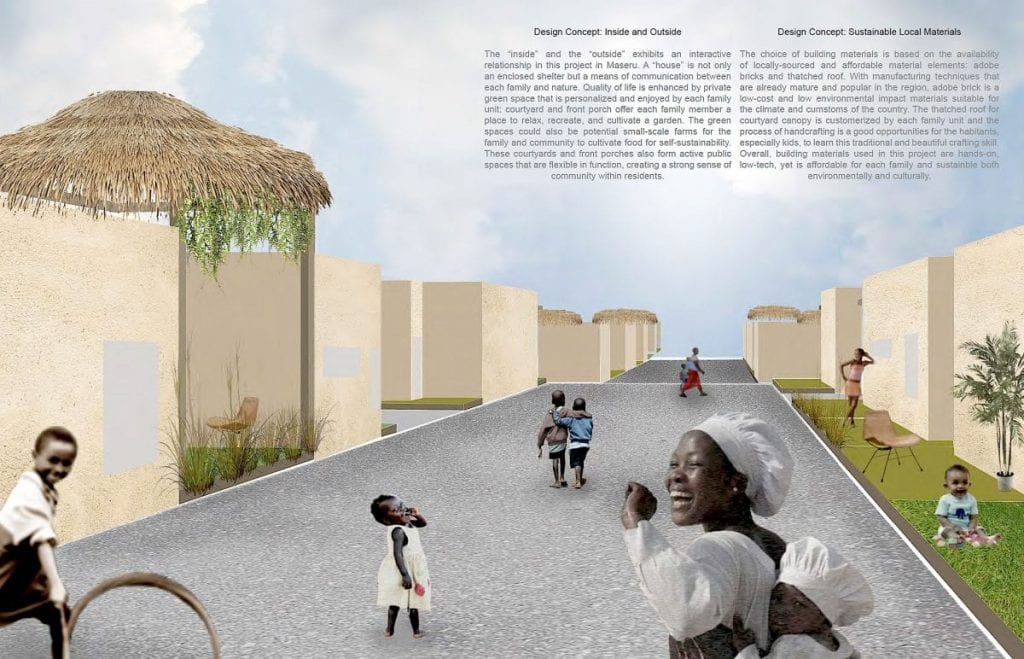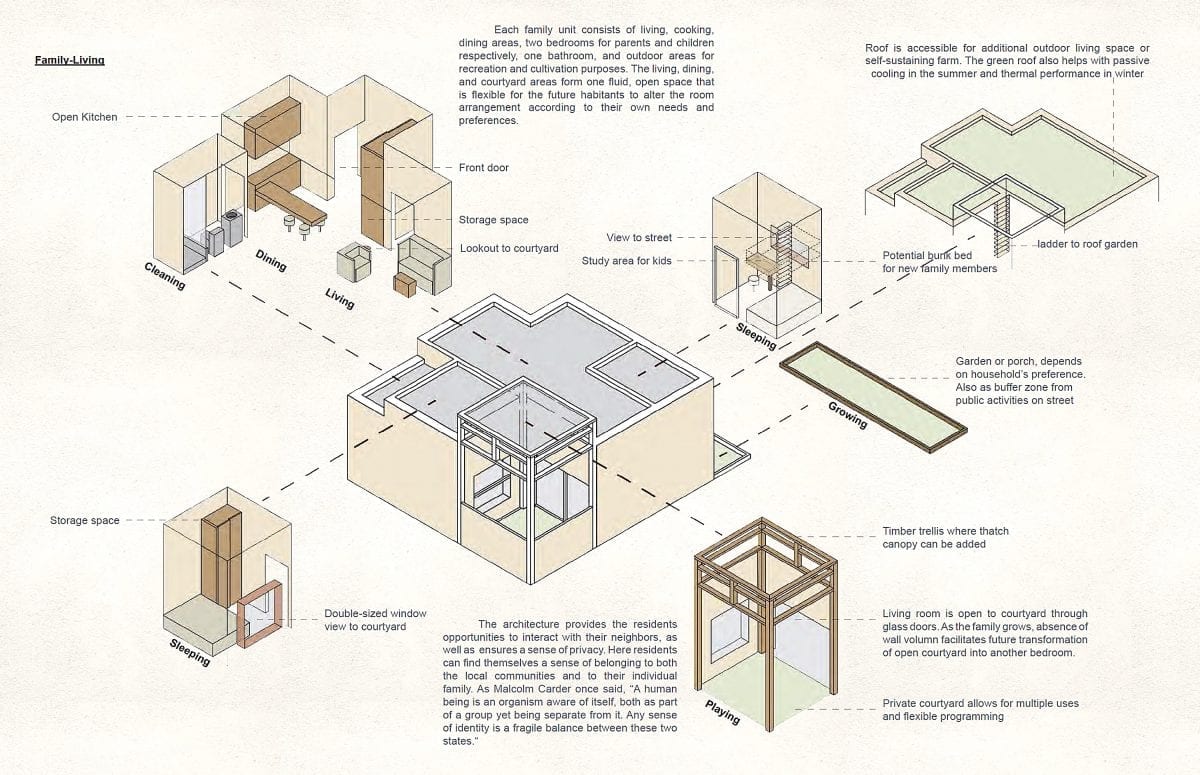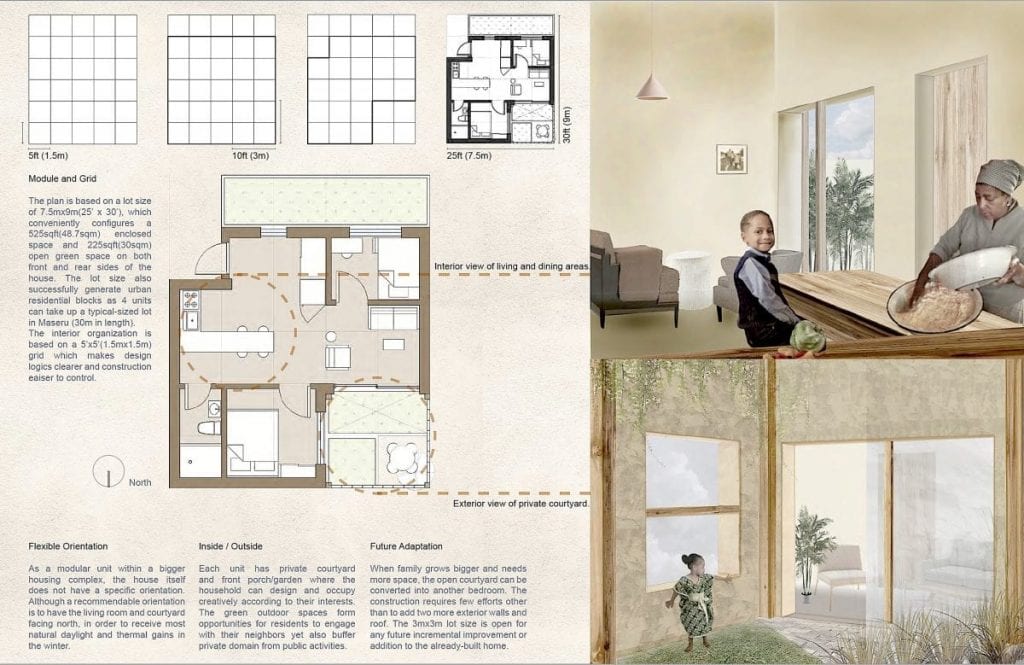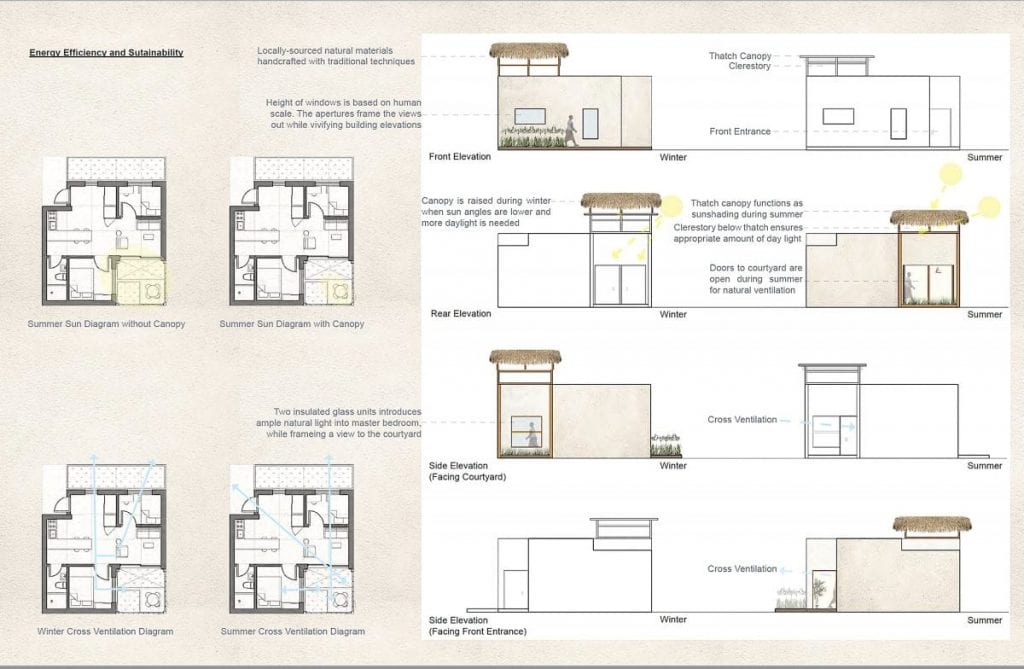 Images courtesy RISE, © Gogo Zhu
Block #25: "Lelapa" by David Kwantwi-Mensah who graduated from BSc in Architecture in 2016 from Kwame Nkrumah University of Science and Technology, in Ghana. His mentor is Christopher Rose from Christopher Rose Architects in South Carolina, USA. Sponsor is Revel Partners.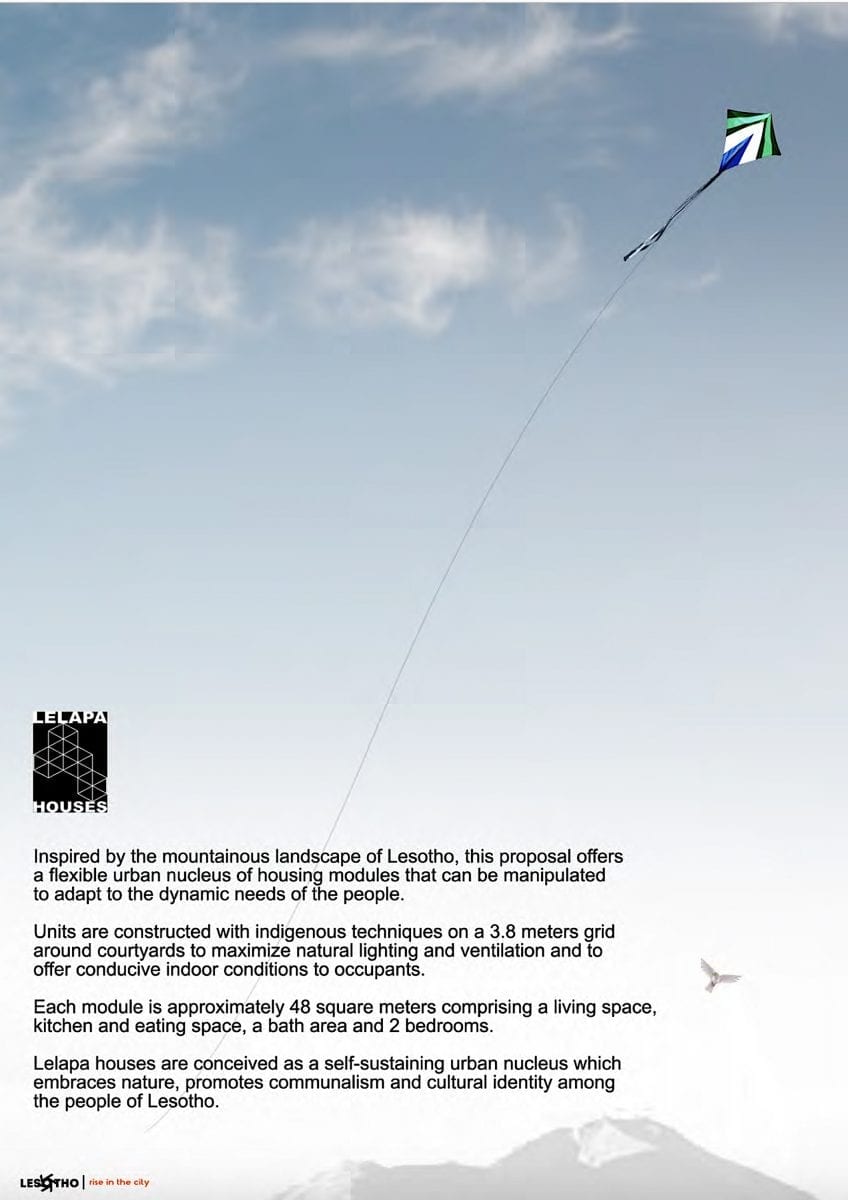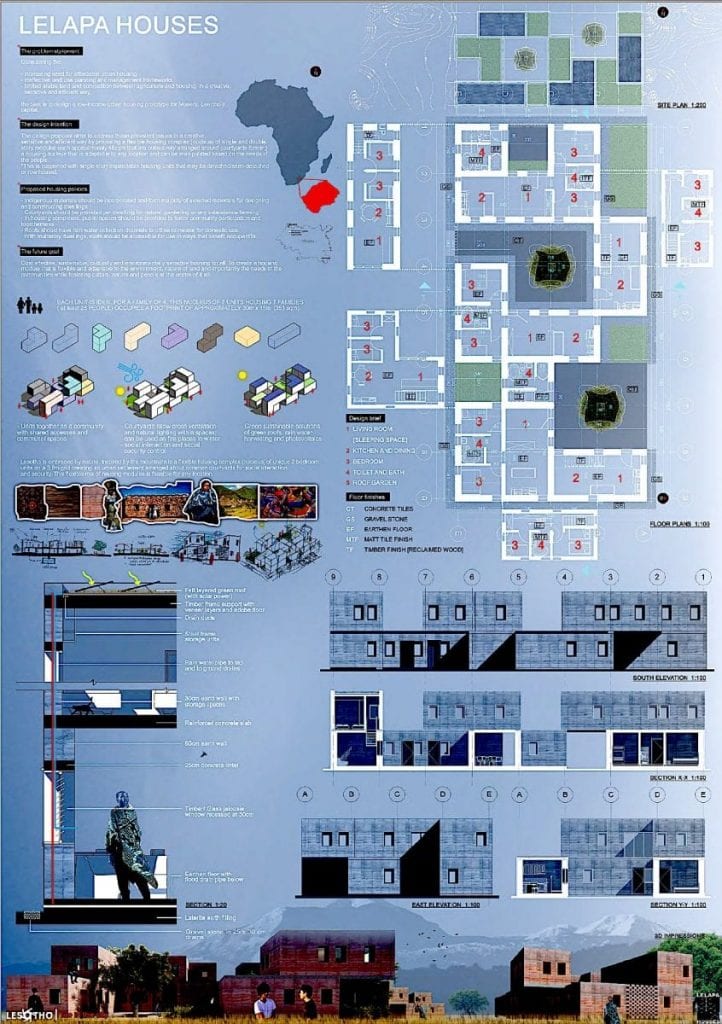 Images courtesy RISE, © David Kwantwi-Mensah
Most Promising Design & People's Choice Award – Block #47: "New + Old" by Tumelo Lerata who graduated with a Diploma in Architectural Technology in 2016 from Lerotholi Polytechnic. 
His mentor is Benjamin Porto from Snarkitecture in New York, USA. Sponsor is The Durst Organization.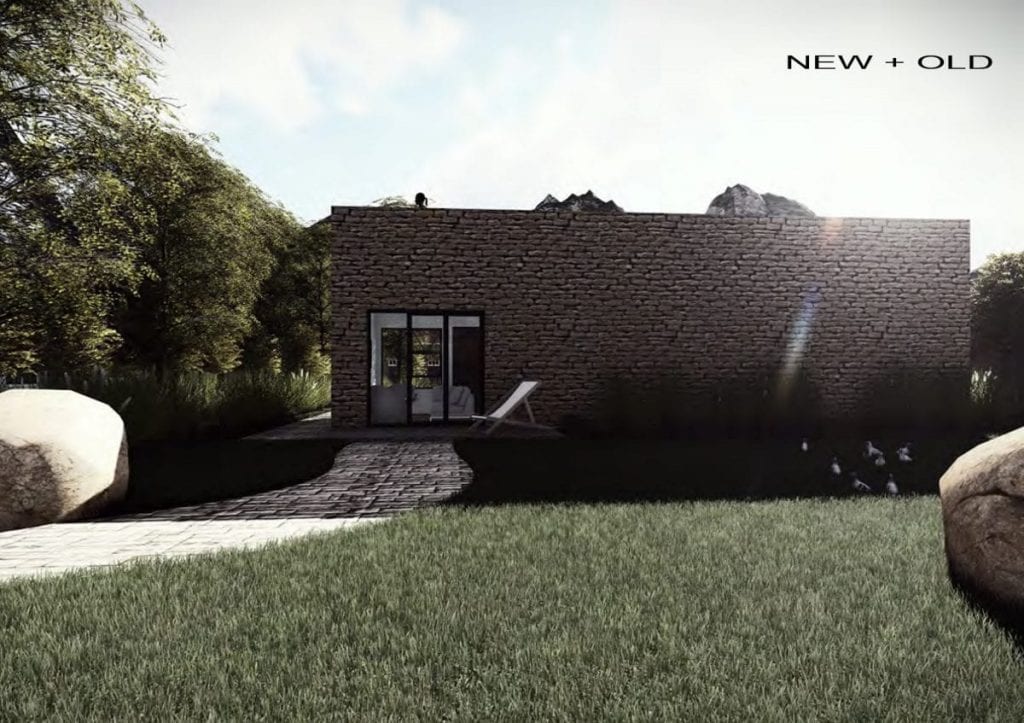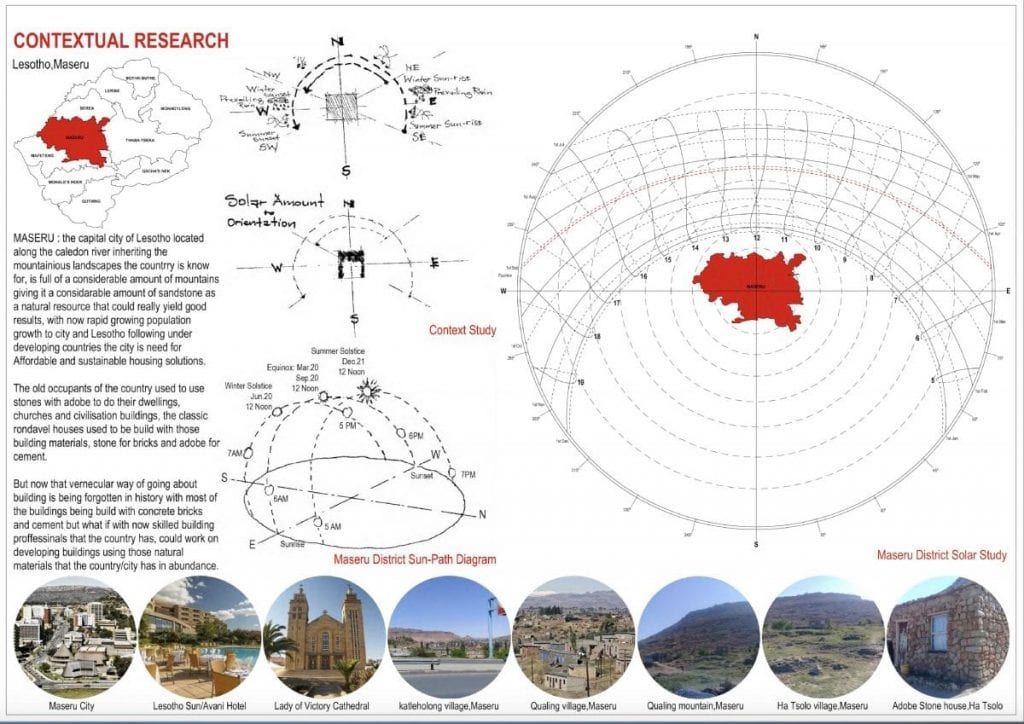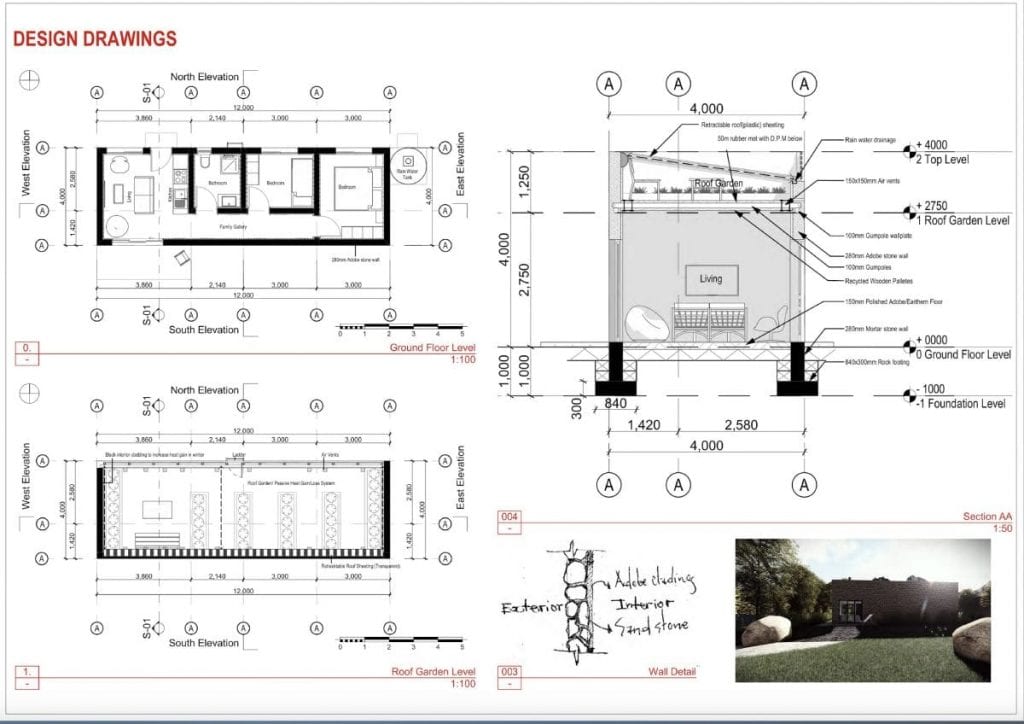 Images courtesy RISE, © Tumelo Lerata
Comment
Interesting comment you make about our choice of judges. We did invite Francis Kéré to be on the panel but unfortuantely he was too busy. Sam Oboh one of the other judges is working with him on a project and one of our lead architects Luca Astorri also works with him on his workshops at Mendriso University and we often show his work in Lesotho through the monthly  film screenings and discussions we host so we are a great admirer of his work and hold him as an examplary role model for the young architects in Lesotho. 
Daniela Gusman, Founder
rise – Relationships Inspiring Social Enterprise