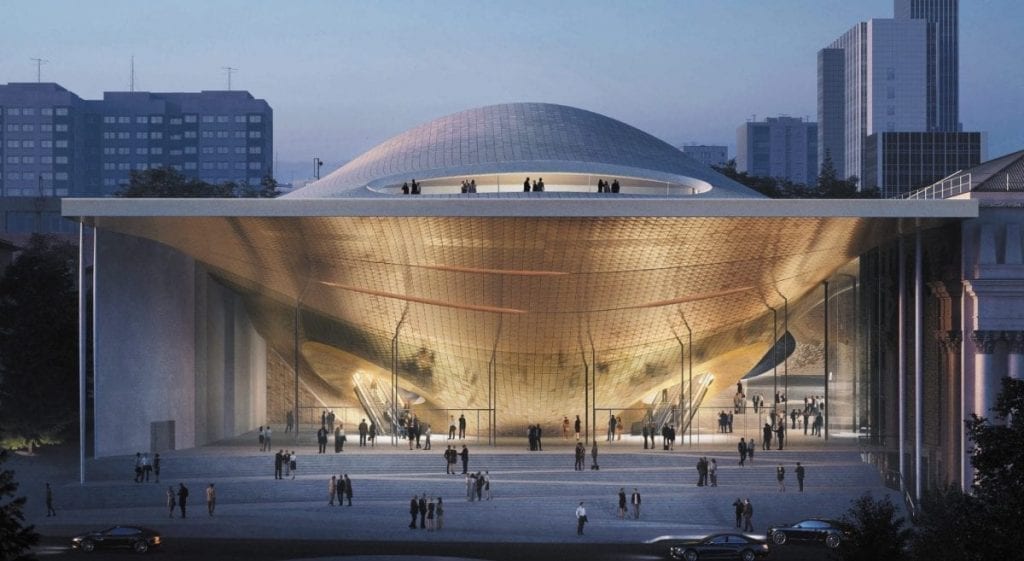 Image courtesy Ministry of Construction and Infrastructure ©Zaha Hadid Architects
Zaha Hadid Architects prevailed over the entries of 47 other firms to win the Sverdlovsk Concert Hall Competition in Yekaterinburg, Russia. Staging this competition in the Urals, in a remote location in European Russia from the centers of power, is testimony that culture can thrive in regions outside of Moscow and St. Petersburg. Considered the capital of the Urals, the city of Yekaterinburg is Russia's third largest economy. Its population has increased by over 10% in the past decade to 1.5 million and continues to grow as the primary hub and meeting point connecting east and west, Europe and Asia; attracting the many cultures, talents and industries from across Eurasia.
Organized by the Ministry of Construction and Infrastructure with the support of a charitable foundation for the support of the Ural Philharmonic Orchestra, the competition adjudication process narrowed the number of finalist firms down to three:
Zaha Hadid Architects, London (Winner)

Alvisi Kirimoto Partners Srl, Rome, Italy (2nd Place)
Robert Gutowski Architects, Budapest, Hungary (3rd Place)
The dimensions of the site and its location in a space between buildings prioritized the entrance experience to the concert hall. The Zaha Hadid and Robert Gotowski teams approached this in a somewhat similar fashion. Whereas the Zaha Hadid design suggested an almost open stage with setback as the arrival feature, Gotowski went even farther, imagining a curtain-like, concave structure as a prelude to the concert inside. Alvisi Kirimoto was more conventional, using an extension of the roof toward the street as shelter theme. The Hadid designers also extended the roof over the entire program at one level, suggesting an archeological theme.
Solving this program, which included two music performance venues, posed a real challenge to the architects. All three proposals could be understood as valid performance venues, and assuming the Zaha Hadid design is realized as proposed, we might see a few pilgrimages to Yekaterinburg in the coming years.
First Place
Zaha Hadid Architects (London)
Local Architect: SPEECH (Moscow)
Landscape design: ARTEZA (Moscow)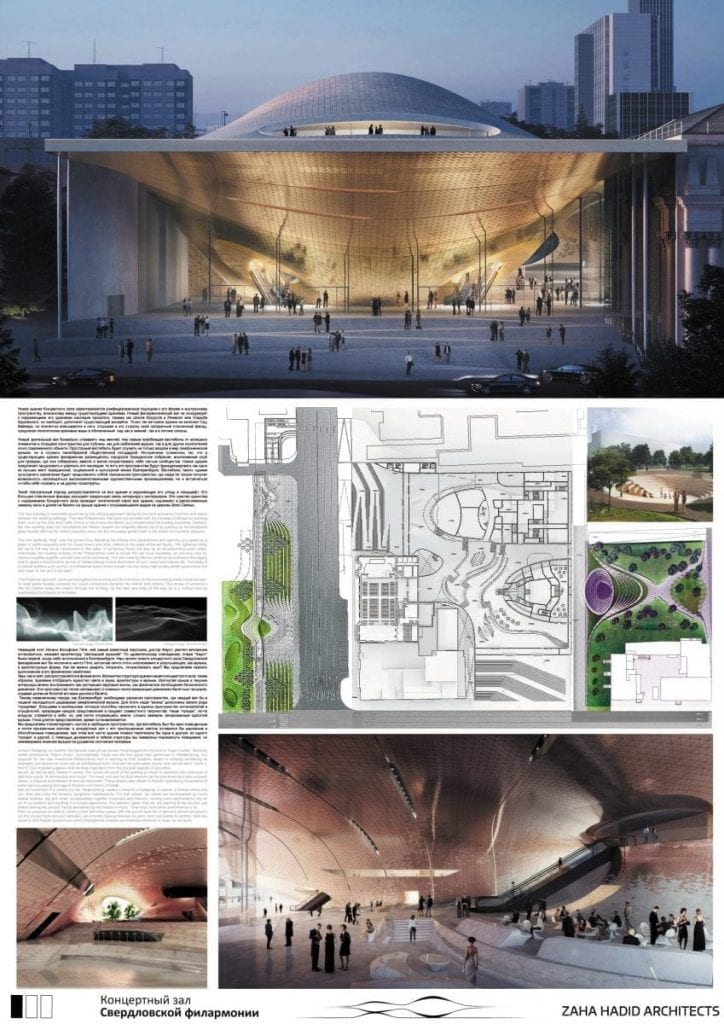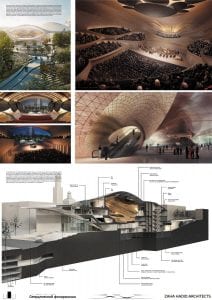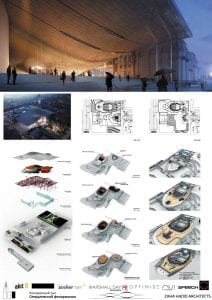 Images courtesy Ministry of Construction and Infrastructure ©Zaha Hadid Architects
Second Place
Alvisi Kirimoto Partners Srl
Rome, Italy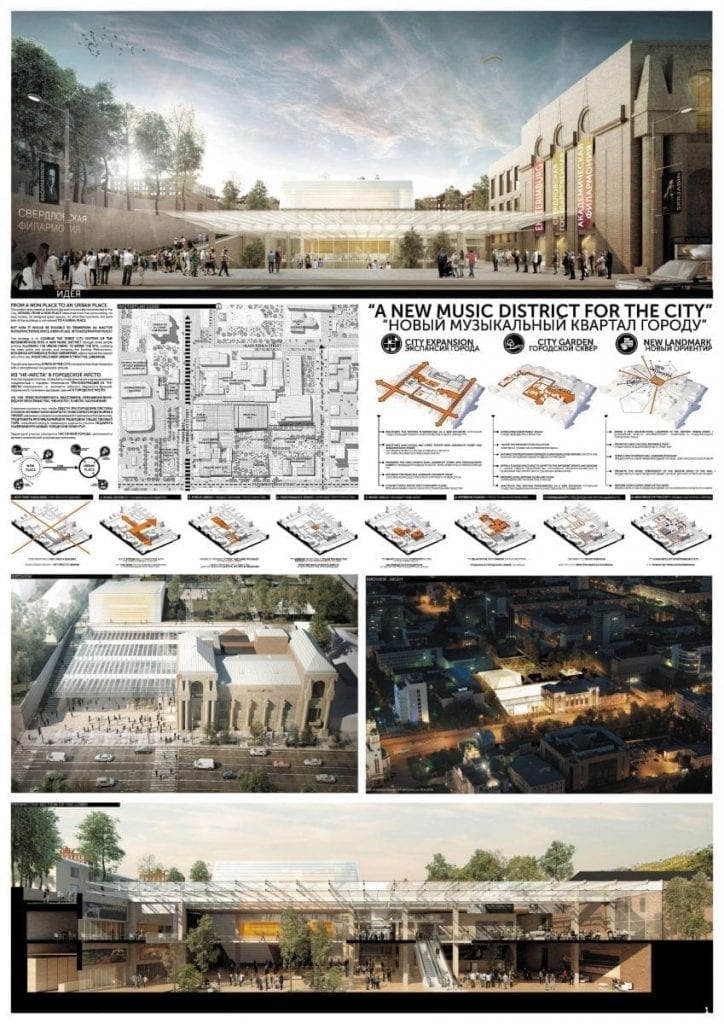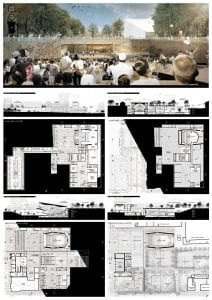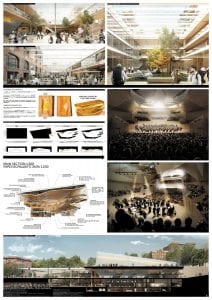 Images courtesy Ministry of Construction and Infrastructure ©Alvisi Kirimoto Partners
Third Place
Robert Gutowski Architects
Budapest, Hungary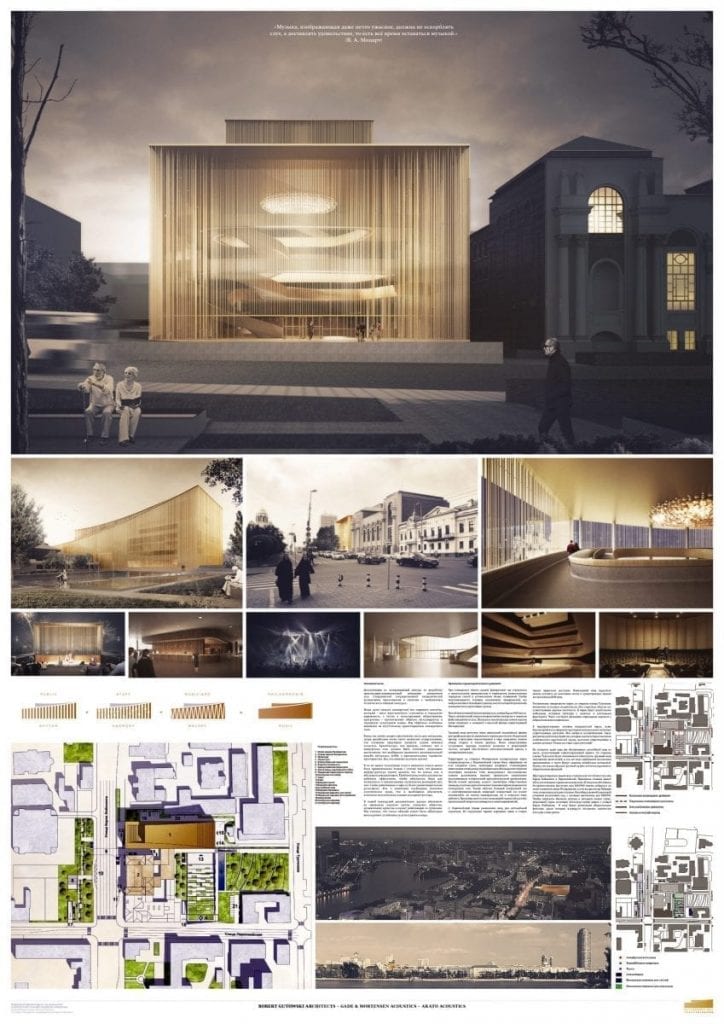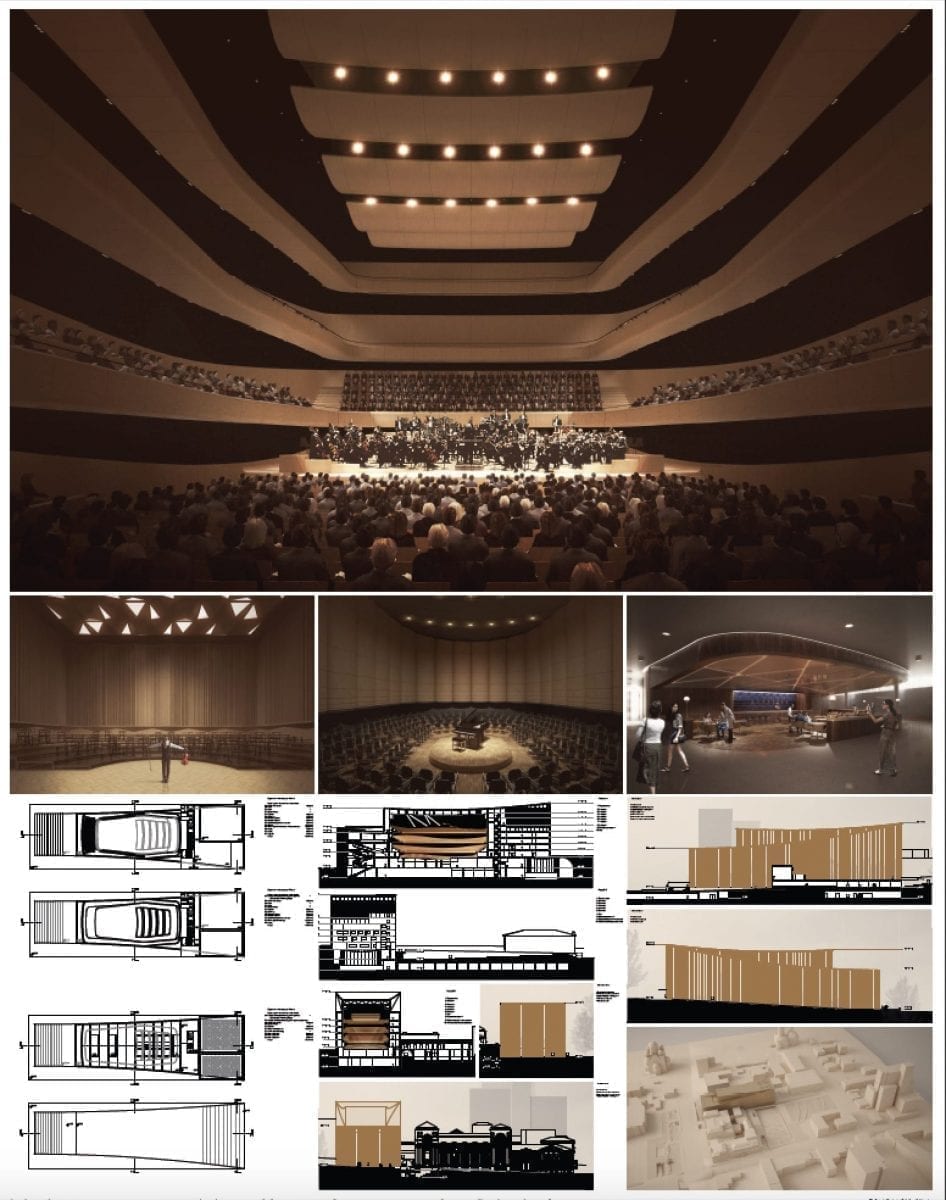 Images courtesy Ministry of Construction and Infrastructure ©Robert Gutowski Architects