City and Developer as Infrastructure Catalyst
Not since the Golden Gate Bridge and BART has San Francisco experienced an infrastructure project of the magnitude and importance as the recently completed Transbay Transit Terminal. The subject of a 2007 competition won by Pelli Clarke Pelli (PCP) with Peter Walker Landscape Architects, the project is only missing some rail connections, which will enable passengers to connect to many parts of the state in the foreseeable future.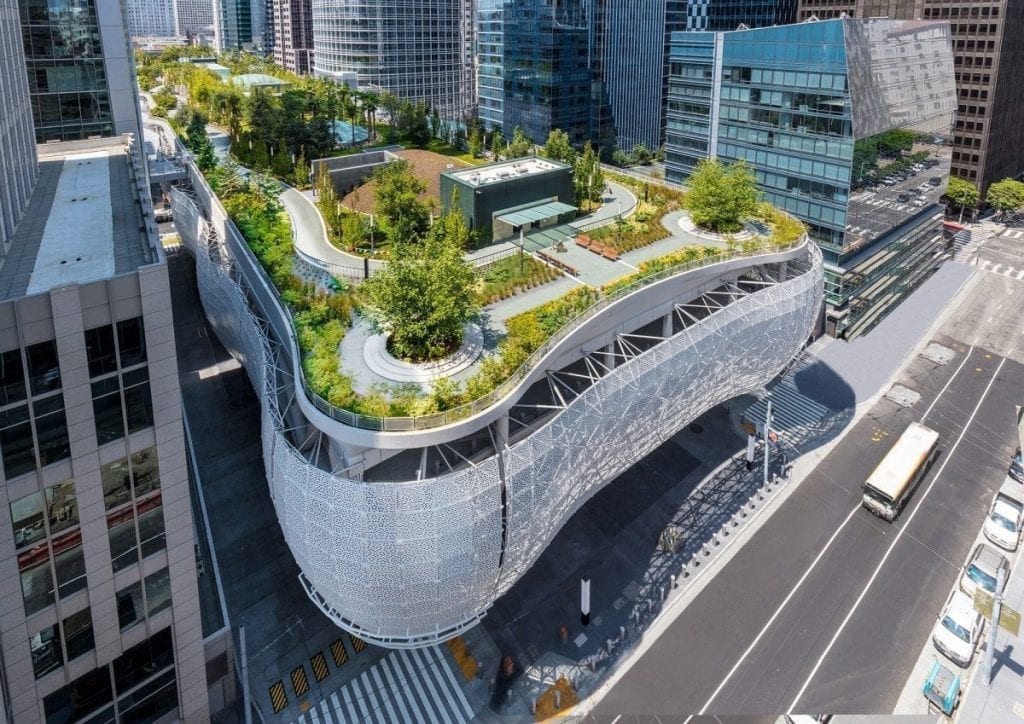 Aerial view of roof garden Photo: ©Jason O'Rear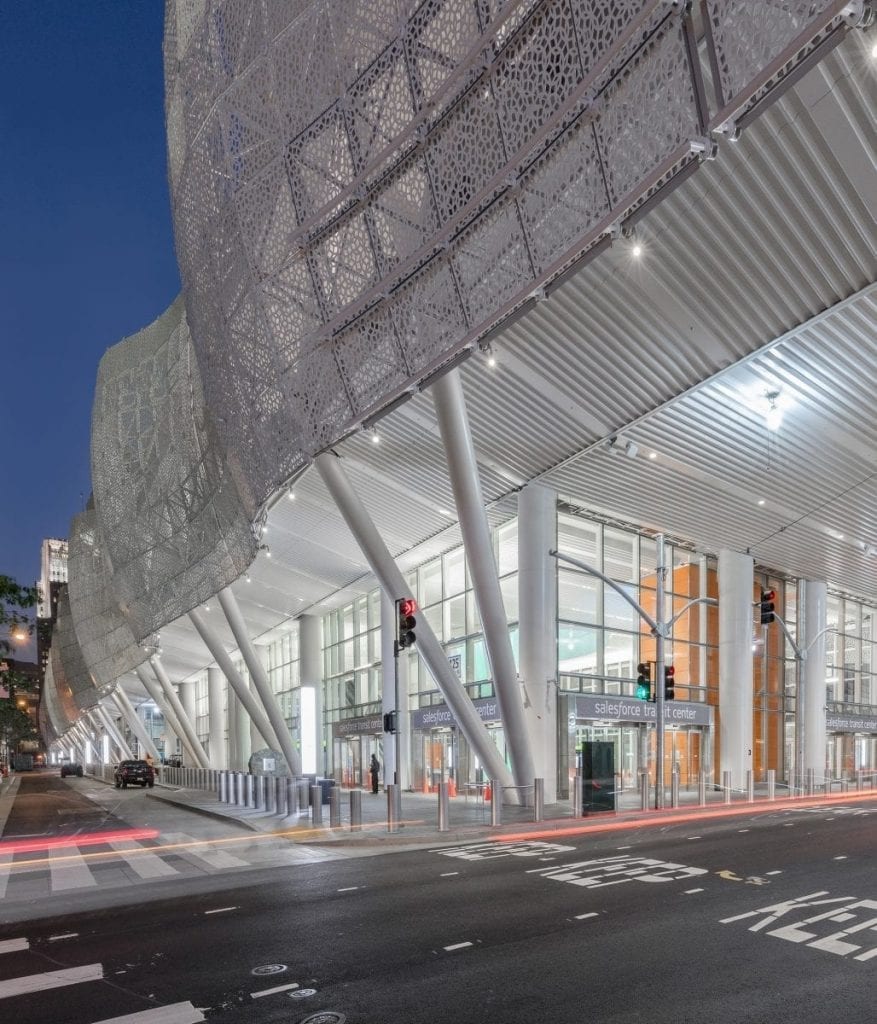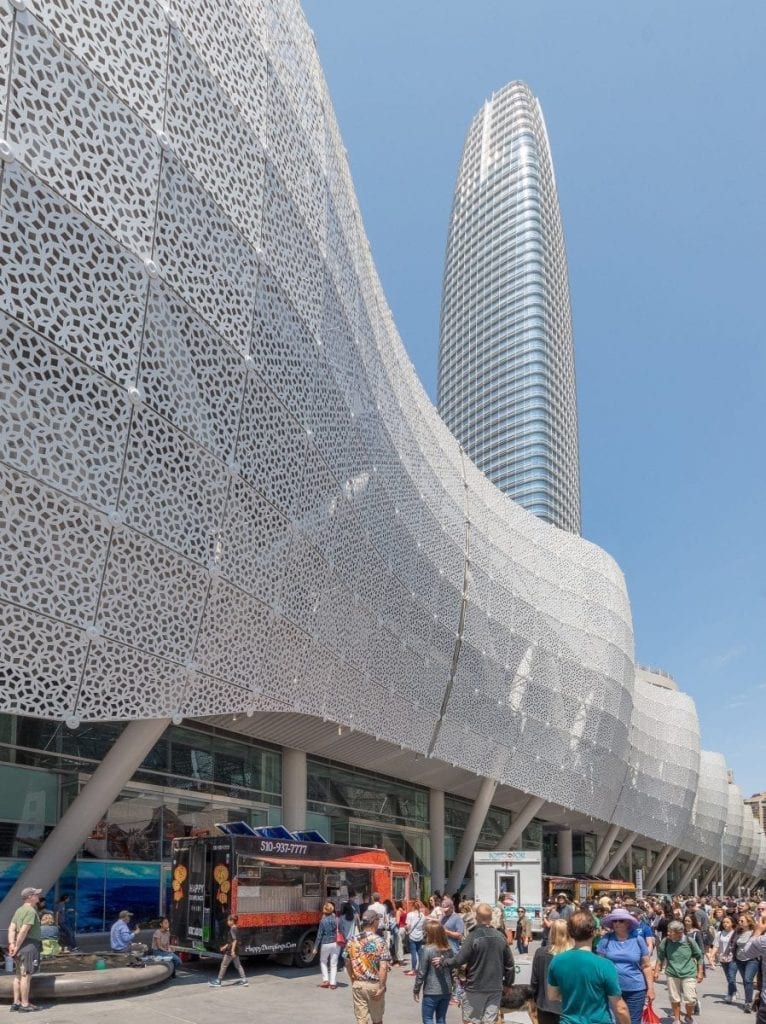 Street views with Pelli tower in background (right) Photos: Jason O'Rear
In the 2007 competition, Pelli Clarke Pelli prevailed over some strong competition by Rogers Stirk Harbour Partners and Skidmore Owens and Merrill's San Francisco office. To finance the project, the city relied on a developer-based competition, with each office teaming with a developer. As an essential part of the program, a highrise was included as a source to provide funding for the maintenance of the facility into the future. The tower itself was to become the highest building in San Francisco, and the different proposals from the three firms were the hot topic of discussion during the competition.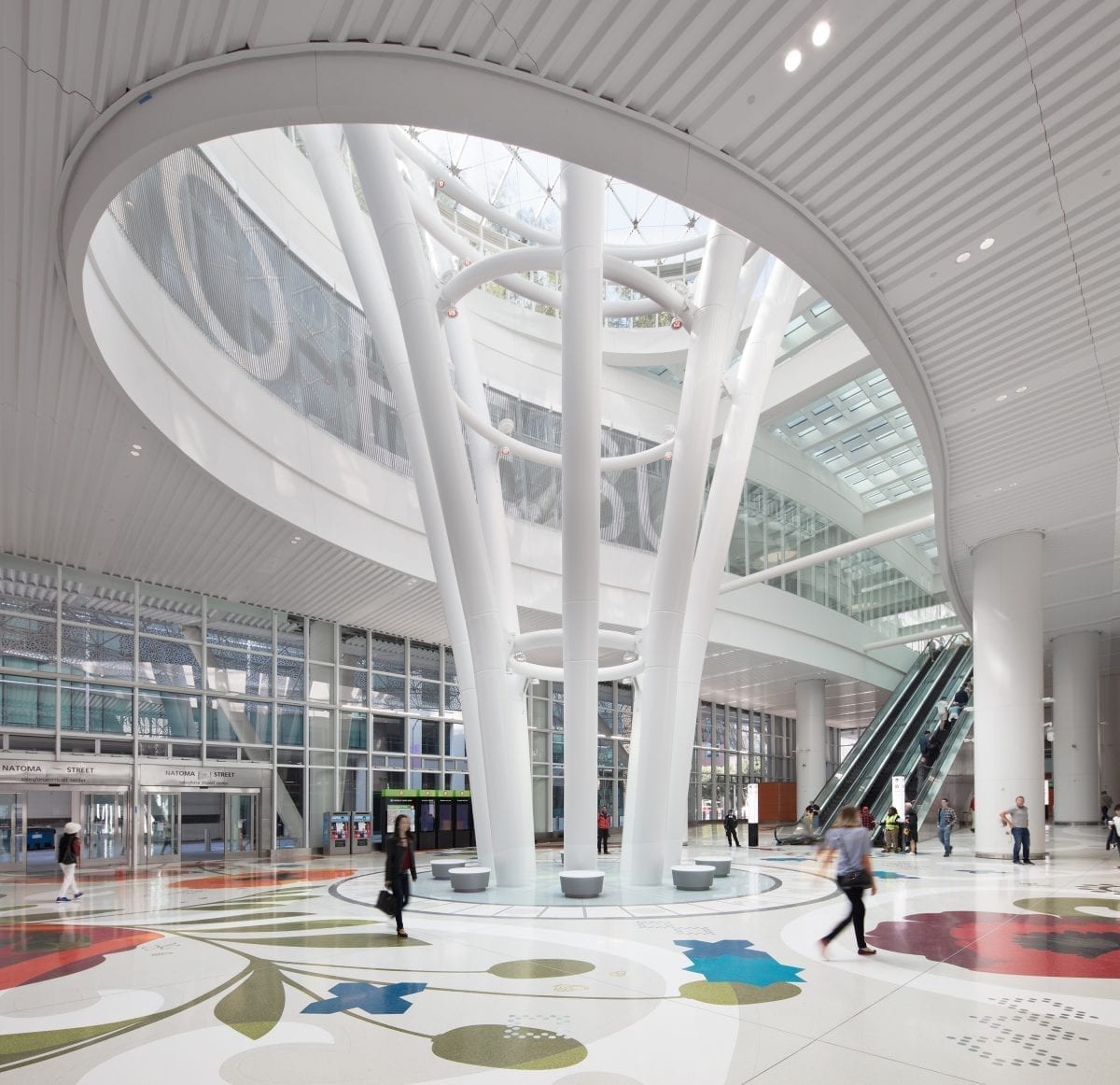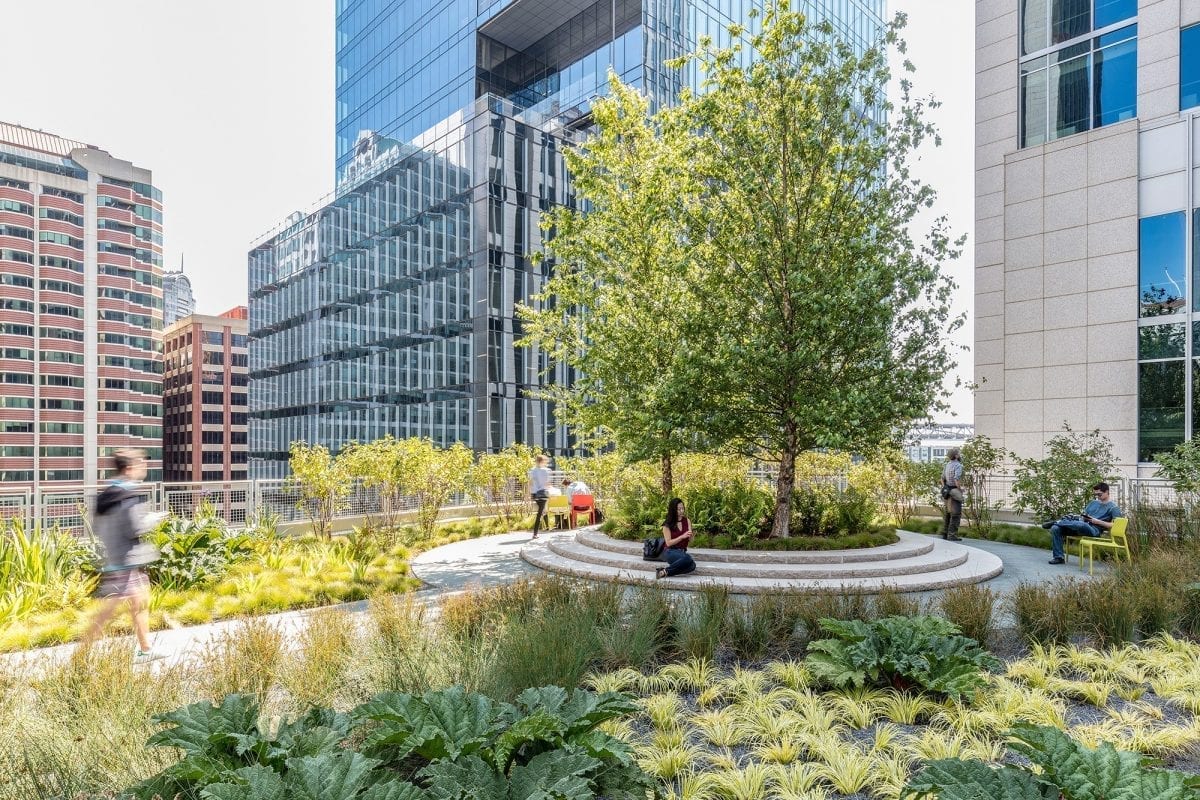 Interior (left) and roof garden  Photos: Jason O'Rear
As for the terminal itself, PCP's collaboration with landscape architect, Peter Walker, proved to be one of the deciding factors in the jury's selection of their team for the project. Peter Walker's conception of a roof garden, with connections to neighboring highrises, undoubtedly was one of the deciding factors leading the jury to favor their proposal. According to the 2007 jury:
"The Transit Center fits beautifully as part of the urban form of San Francisco, both from an aerial perspective and at ground level. The Tower works as a marker on the skyline of the Transit Center below. The Transit Center edge is well scaled, and retail is visible and inviting. The proposal expands the program of the Transit Center beyond a transportation hub to add value through a wonderful urban "City Park." As a catalyst for development in itself, the park has the potential to link to new adjacent buildings as redevelopment proceeds, further defining the urban form." (COMPETITIONS magazine, 2008, #4).
Is the Transit Center finished? Hardly. The rail line ending over a mile south will someday be connected to the hub with a tunnel during a second phase. And parts of the Terminal under the "Park" are as yet unfinished. Although still a work in progress, the groundwork has been laid for the creation of one of the world's more interesting infrastructure projects. As imposing as Grand Central Station?
A much-improved version of Penn Station? Only time will tell.