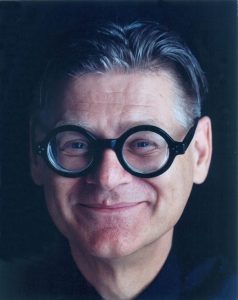 COMPETITIONS: Was this your first time in Moscow?
KS: Each trip was so short, and we were actually cocooned in the Strelka institute and the area around Red Square during that short stay, so that we hardly had time to see anything else.
COMPETITIONS: What was your take on the Zaryadnye Park competition site?
KS: The site was fantastic. It's right in the heart of Moscow, adjacent to a historic neighborhood, and on the other side to Red Square and the Kremlin. So there probably wasn't a more significant site in the entire city. And it was a huge site—formerly the site of a huge hotel.
COMPETITIONS: You were there for two sessions. How far apart were they?
KS: The first session was in June in what was perfect Moscow weather. The jury convened to go through what seemed like a hundred submissions, which teams submitted with their credentials. We spent two days going through those. We reconvened in November for what was the final jury. So we also got the beginning of the Moscow winter on that trip, which gave us an idea of the seasonal change. At that time we reviewed the proposals of the six entries we had shortlisted, and saw the videos they had submitted. The teams did not present in person. The video presentations were quite sophisticated, and they had to have spent a lot of money on them. They were very good.
COMPETITIONS: The composition of the jury was interesting. Did most of the discussions take place in English?
KS: Everything was in simulcast translation. We always had our headsets on, so even when somebody was speaking in Russian, you would get the simultaneous translation. So it worked pretty well.
COMPETITIONS: I see that Peter Walker was also a juror.
KS: He was not there for the first session, but was there for the final meeting.
COMPETITIONS: It was a rather large jury. Was it somewhat unwieldy because of the size?
Read the article

Login to see more

(login problems? E: scollyer@competitions.org or http://competitions.org/contact/)