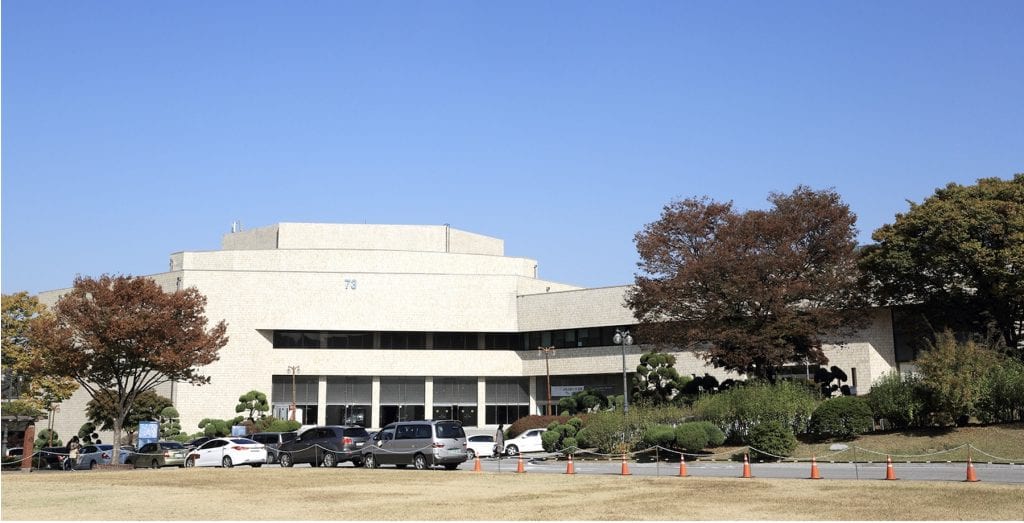 Competition title: The Remodeling and expansion of the Seoul National University Cultural Center (Bldg.#73) International Design Competition
Type: International, one-stage
Eligibility: Domestic and foreign architects (including corporations)
Languages: Korean and English
Fees: None
Timetable:
2 July 2021 – Registration deadline
2 July 2021 – Site tour
25 August 2021 – Design submission deadline
13 September 2021 – Announcement of results (website)
Awards:
• Winner has the right to basic and actual design
• 2nd Prize (1) – 24M KRW ($21,500)
• 3rd Prize (1) – 18M KRW ($17,000)
• 4th Prize (1) – 12M KRW ($12,500)
• 5th Prize (1) – 6M KRW ($6,000)
Jury:
See website for Korean jurors
Competition Aims
• The design goal is to propose a platform for free creation, experience, and knowledge sharing and communication in universities and shape it into a space.
A design proposal shall be able to function as a new creative space by remodeling and remodeling existing buildings.

An open external space plan newly connected to the surrounding area as the central space of the campus shall be proposed.

A new type of performance space should be created to promote co-prosperity in universities and communities and serve as a cultural hub for the community.
For more information and to register: