A Flawed Plan Leads to Budget Issues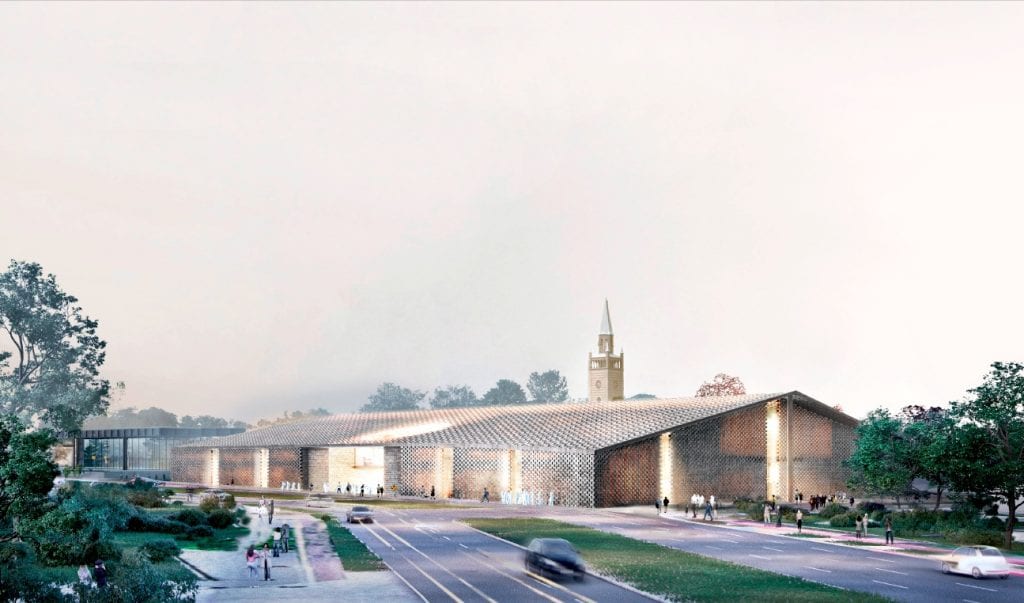 Competition rendering of project looking south to Mies museum ©Herzog de Meuron
Once considered in the forefront of modern architecture in post-WWII Europe, Berlin has had its share of questionable decisions concerning important urban projects in recent history. Beginning with the rebirth of the Berlin Palace (Humboldt Forum) on the Spree by Italian architect, Franco Stella, and now followed by Herzog de Meuron's controversial addition to Mies's 20th Century Art Museum, the times when one could look to Berlin as a signpost of architectural innovation can only be viewed in the rear view mirror.
   The quality of innovation seen in projects by Hans Scharoun, Egon Eierman, Helmut Jahn and Axel Schultes, as well as Mies van der Rohe, I.M. Pei, le Corbusier and others can only be seen in isolated cases. One of the last large major projects to see the light of day was gmp's Main Station (Hauptbahnhof) for rail traffic. And even there, the firm had to resort to the courts to rectify a decision taken by the construction managers to significantly alter the appearance of one of the main rail platforms.
   We have previously stated our objections to the Herzog de Meuron scheme, as its location on the site, in addition to its height, blocks the site line from the Mies museum to Scharoun's Philharmonie. As if that weren't enough, the design of the museum in the form of a shed has presented some serious problems concerning climate control—an essential element to the preservation of the artworks. As Ralf Schönball's article in the Berlin Tagesspiegel explains, the original budget for the project at €200M has now risen to €364M, "and that with lesser space for exhibits." One of the reasons for this explosion in costs is the interior design of the museum, where huge spaces would create serious climate control issues.
   What is still a puzzle is the choice of this mediocre attempt at a museum design, showing no sensitivity for the history of the site. The exhibit of the designs from the competition revealed a number that would have been superior to the ultimate choice. Many of those who sat on that jury were architects with impeccable credentials. One could only wonder: Where is an Eero Saarinen when you need him?*
*Saarinen was on the Sydney Opera House jury, arrived late, went through the discarded designs, found Utzon's entry, took a boat out on the bay to view the site, made a few sketches, then came back and insisted, "This is it." He also was instrumental in making some changes to the location of the U.S. Air Forces Academy's chapel in the existing plan, thus providing the building with its current site.