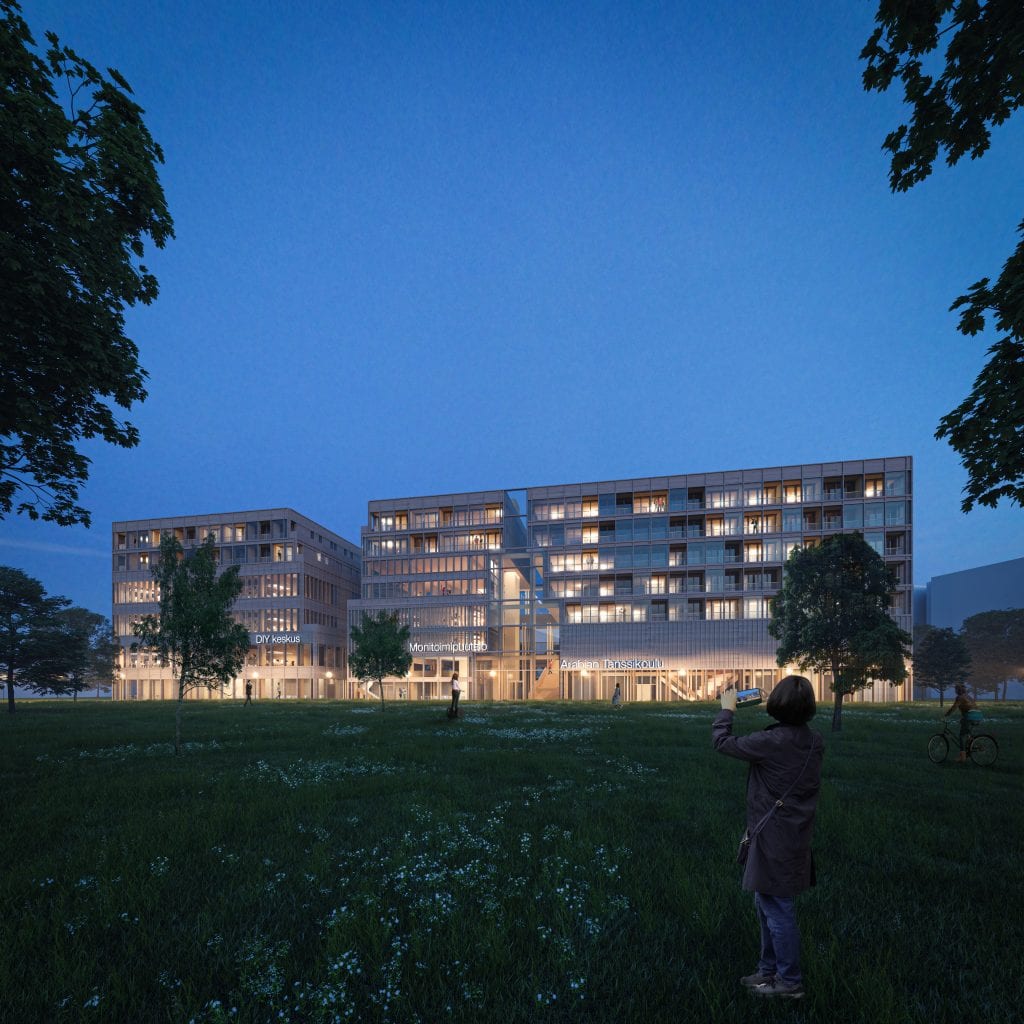 Image ©Francesco Allaixand Julio Orduña
Recently we are beginning to see a resurgence of wood as a primary building material, not only for detached residential housing, but also for multi-family and commercial urban structures. Masonry, steel, and composite materials are still the bread and butter of the construction industry; but wood may be making serious inroads into the future of commercial buildings. Yes, we have seen the use of wood in interiors of large buildings: one of the more impressive projects being that of the Christ the Light Cathedral by SOM in Oakland, California.
      With increasing emphasis on the environment and emission controls, emphasis placed on wood construction for various building types in now in vogue. According to a recent statement by Scandinavian-based architecture firms, 30-40 percent of CO2 emissions causing climate change come from construction industry products.
   Recent structures of wood in by Scandinavian and Japanese architects in particular are leading the way; but other countries are not far behind. Prime examples are Shiguru Ban's Aspen Art Museum in the U.S. and ATELIER DU Pont's Santé publique France near Paris. In Scandinavia, C F Møller's competition winners for a 35-story high-rise in Stockholm and the German Ministry of the Environment, Nature Conservation and Nuclear Safety in Berlin are soon to be under construction. On the downside, SHoP Architect's promising proposal for a condo building primarily of wood modular components on New York's High Line has been shelved by the developer.
   Sponsored by the Finnish firm, Metsä Wood Group, Aalto University and the Finnish Ministry of the Environment, the Urban Adaptation Competition asked for participating design professionals and students to focus on an innovative modular wood design for a public building or a building system that easily adapts to the changing needs of the community. The focus of the competition was not on a specific site; so it was left up to each architect to choose his or her own site, with the modular theme, sustainability, and adaptability in the forefront.
   The competition was open internationally, and as might have been expected drew a large response—154 entries from 48 countries. The final ranking of the premiated teams was as follows:
1st prize €15,000: S M L XL
Francesco Allaixand Julio Orduña (Finland)
2nd prize: €5,000: Zerno
Alexandra Chislavleva, SergeyOgorodnikovand Xenia Yakimenko (Russia)
Honourable mention: Modu-Rot,
Onur Karataş, Alp Fahri Ardıçand Muhammed Yasin Gülmez (Turkey)

   According to the jury's general recommendation, "the winning S M L XL design introduces a multipurpose building that incorporates 4 different floor heights, allowing different spaces that are optimised for hosting various functions. A huge section variety is combined with an extremely simple plan. The wooden structure's design combined load-bearing GLVL beams and columns, CLT or LVL panels and Kerto-Ripa® elements.
Jury member and architect, Rahel Belatchew, stated:
"S M L XL is a well thought-out proposal that showcases the flexibility of modular wooden construction in relation to a programme that can be adapted over time, making it possible to create an ever-changing programme mix."
(Here it cannot be lost that the ID label attached to the winning design could certainly be a reference to the Rem Koolhas' book, S,M,L,XL.)
   Here we would be curious to know the rationale behind the jury's decision to award a second place to the Zerno entry. As interesting as it was conceptually, it hardly seemed to fit into an urban concept, but rather appeared to be located in an area somewhat remote from an urban setting. -Ed
1st prize €15,000: S M L XL
Francesco Allaixand Julio Orduña (Finland)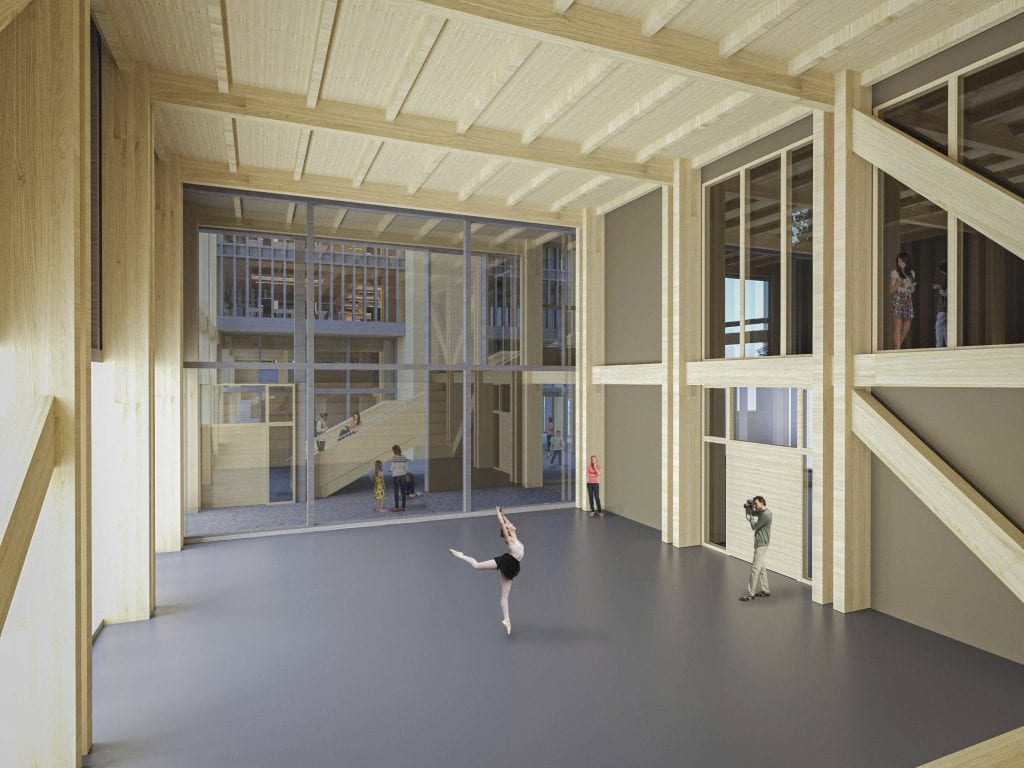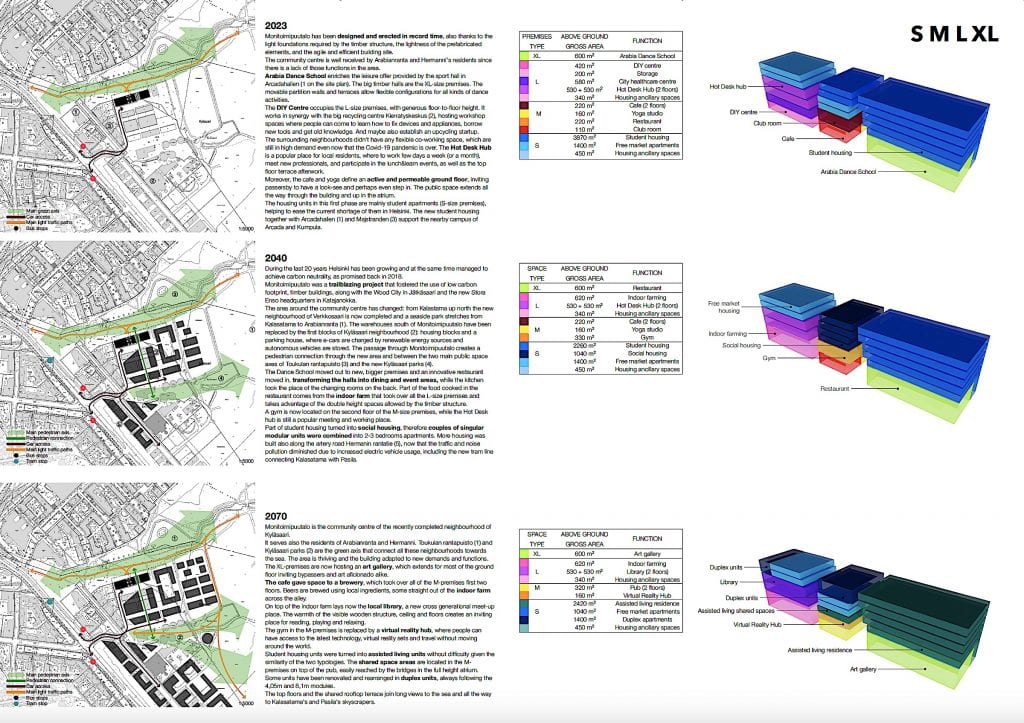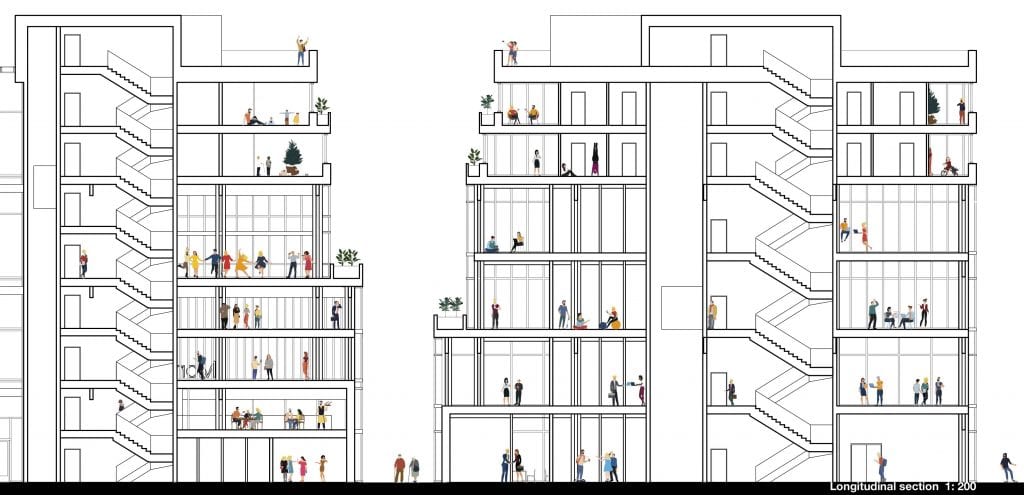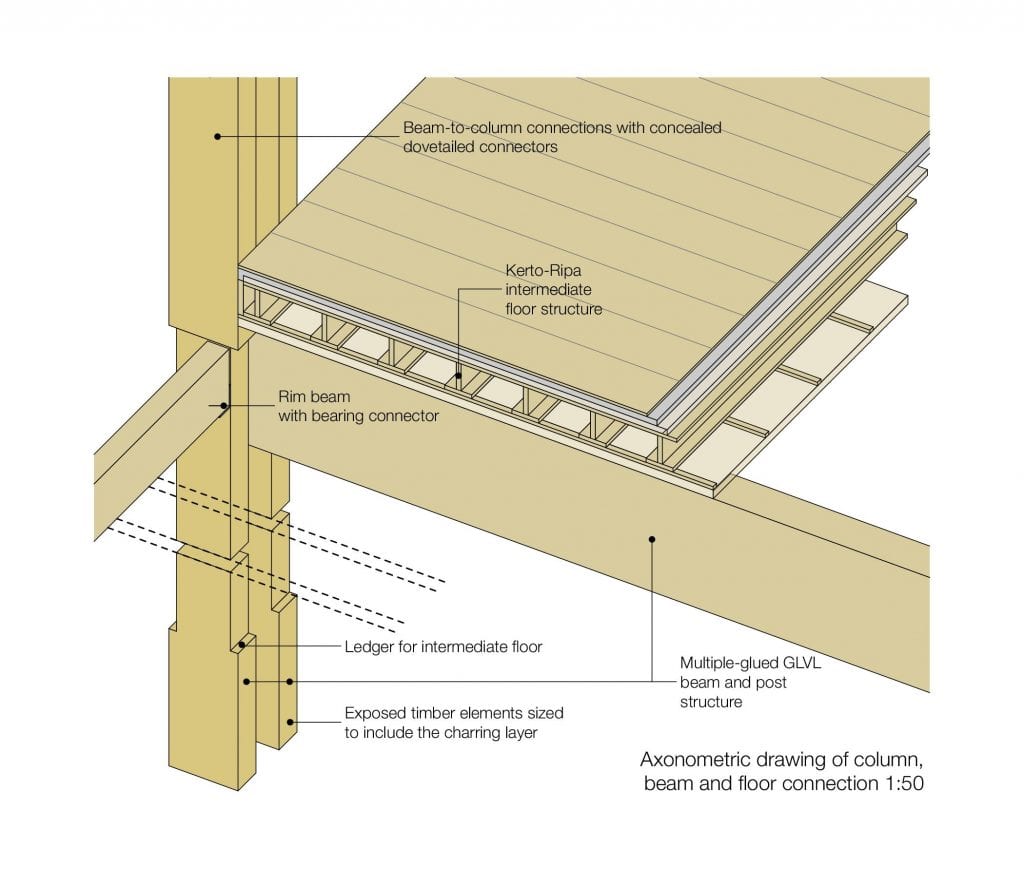 Above images ©Francesco Allaixand Julio Orduña
2nd prize: €5,000: Zerno
Alexandra Chislavleva, SergeyOgorodnikovand Xenia Yakimenko (Russia)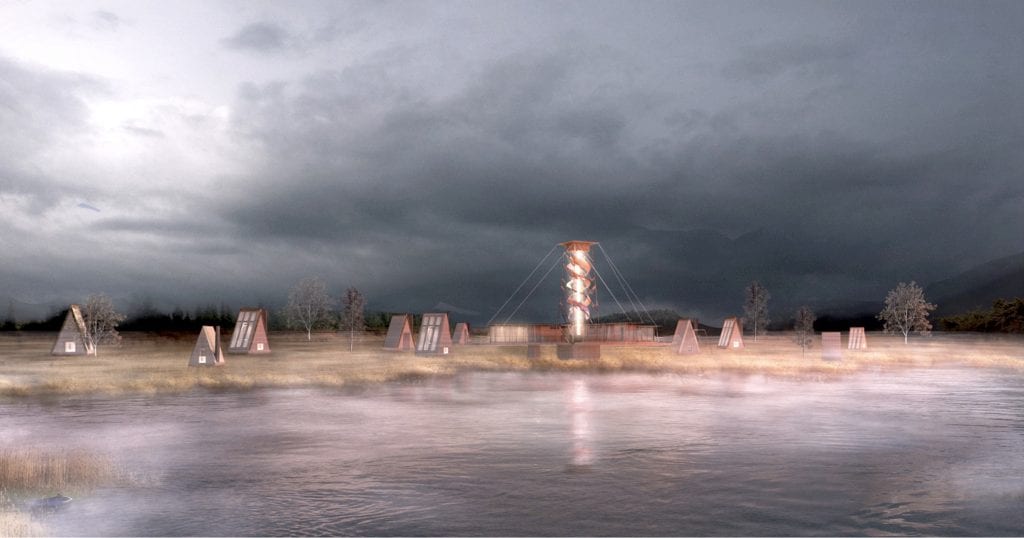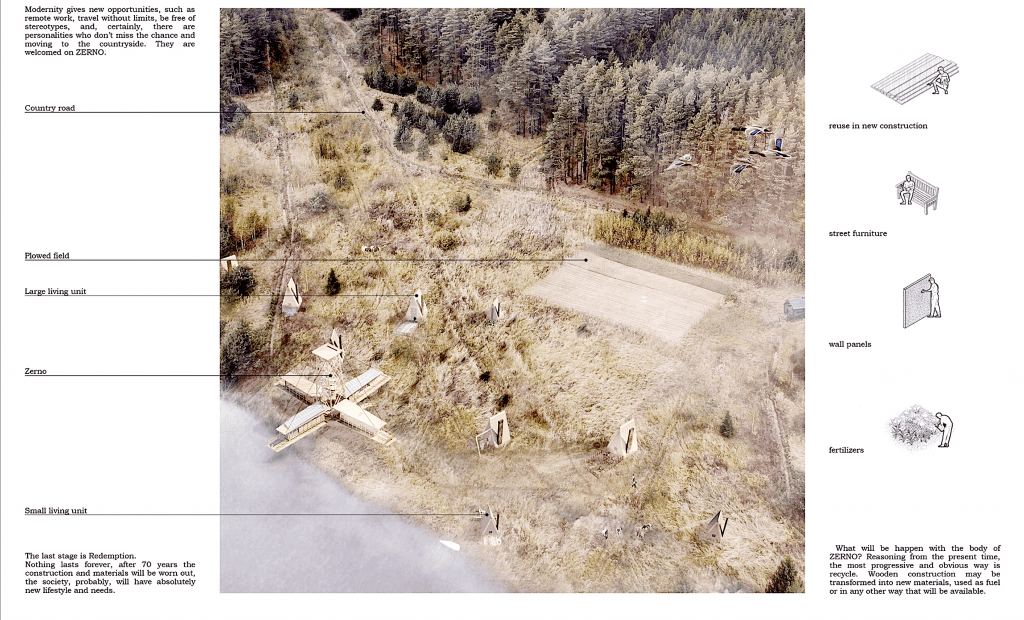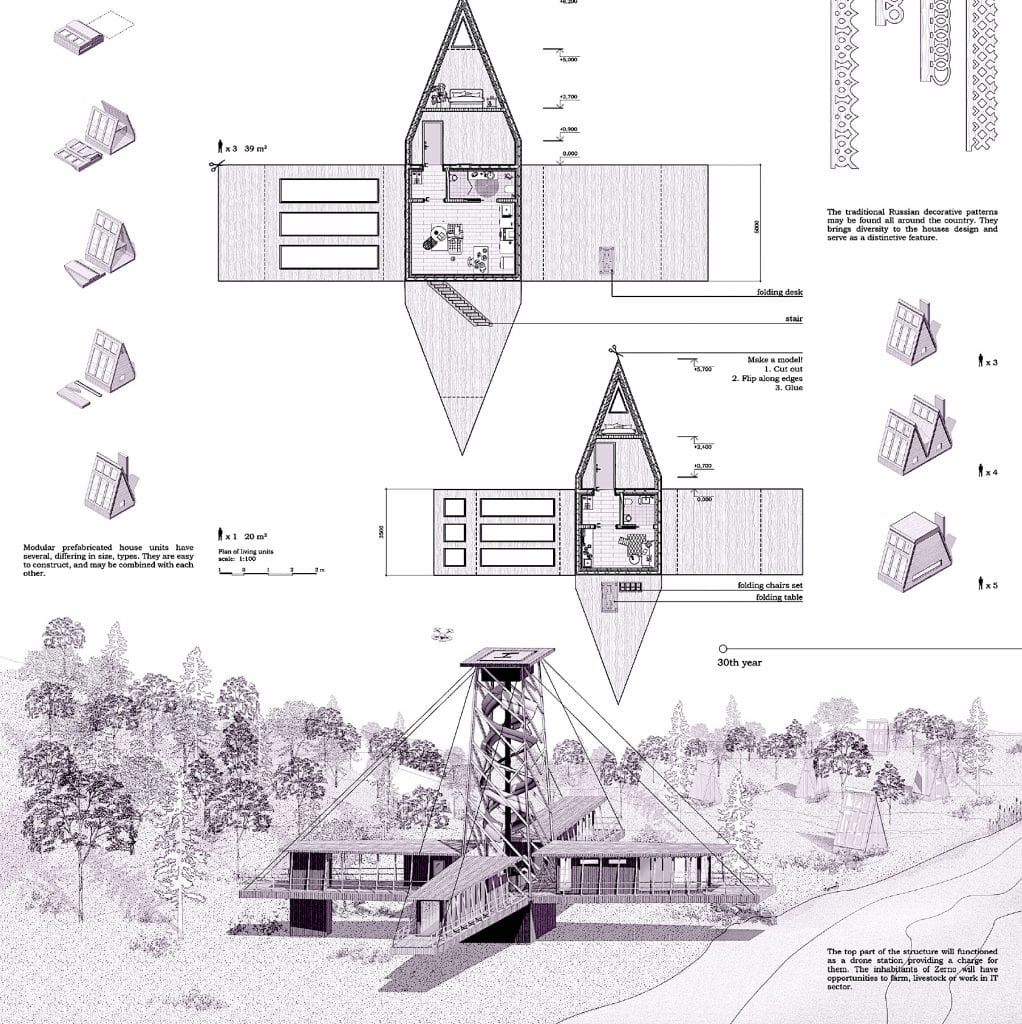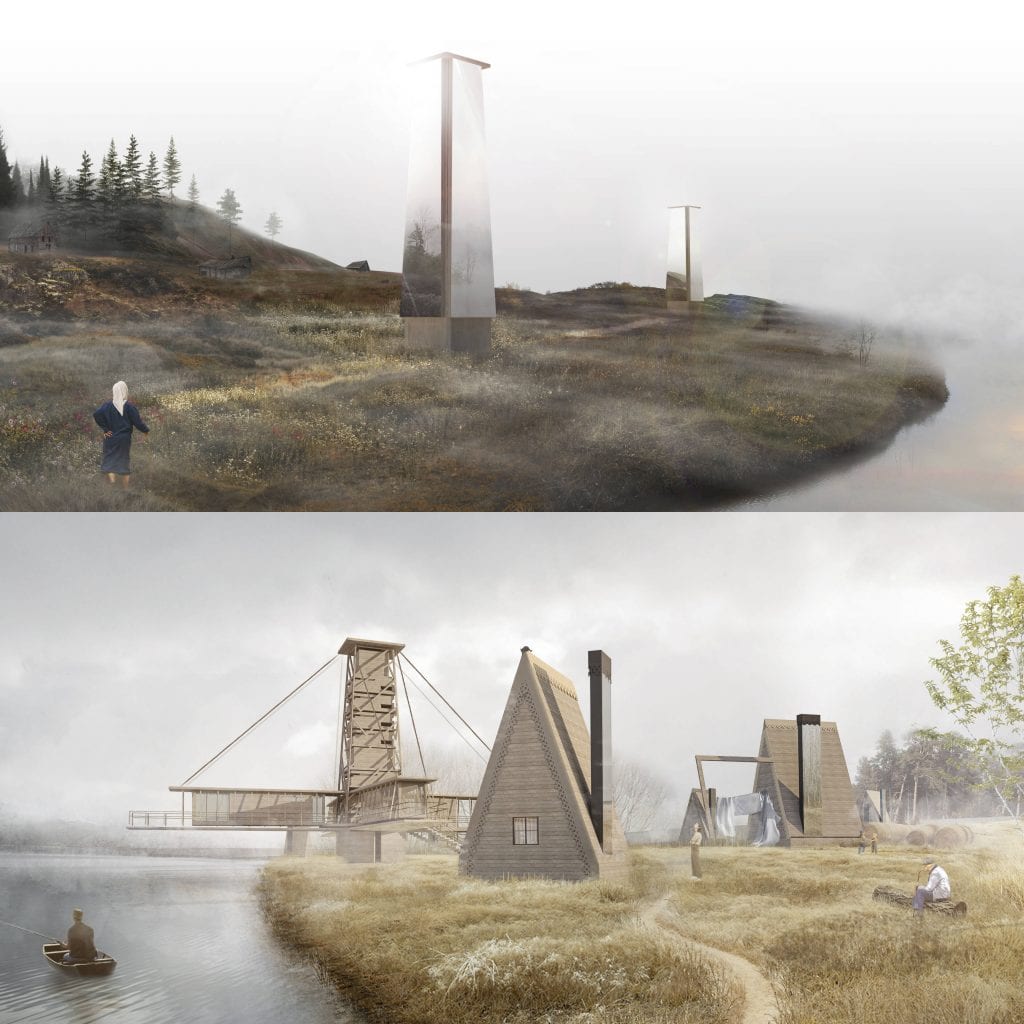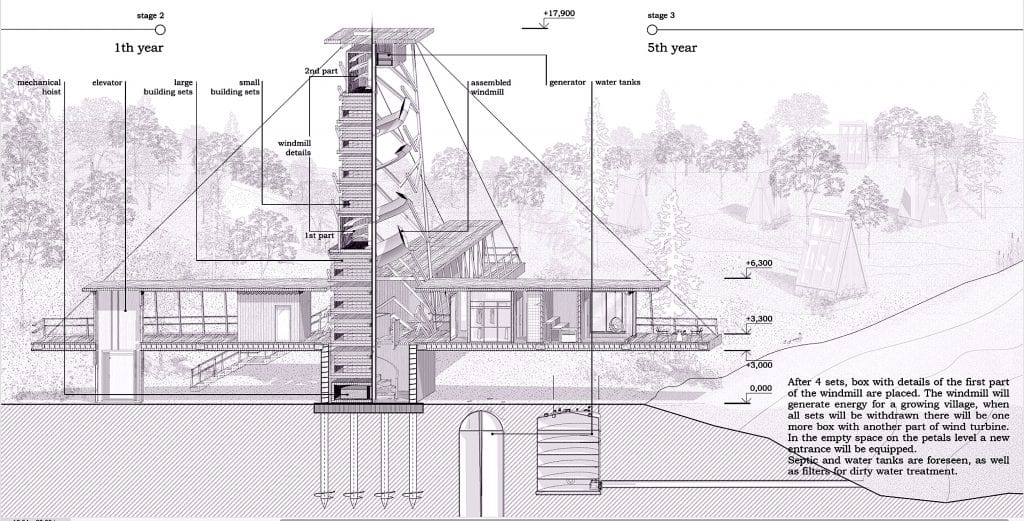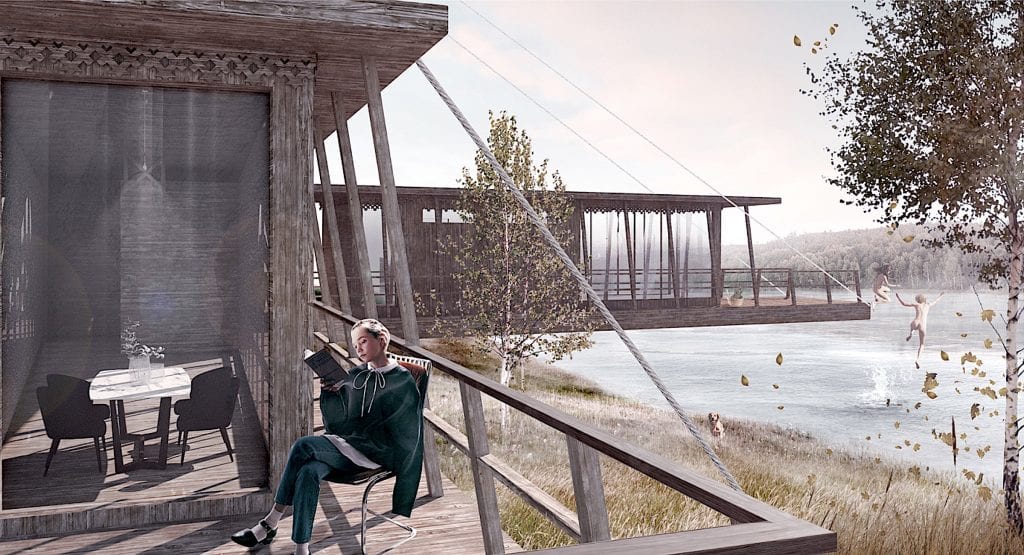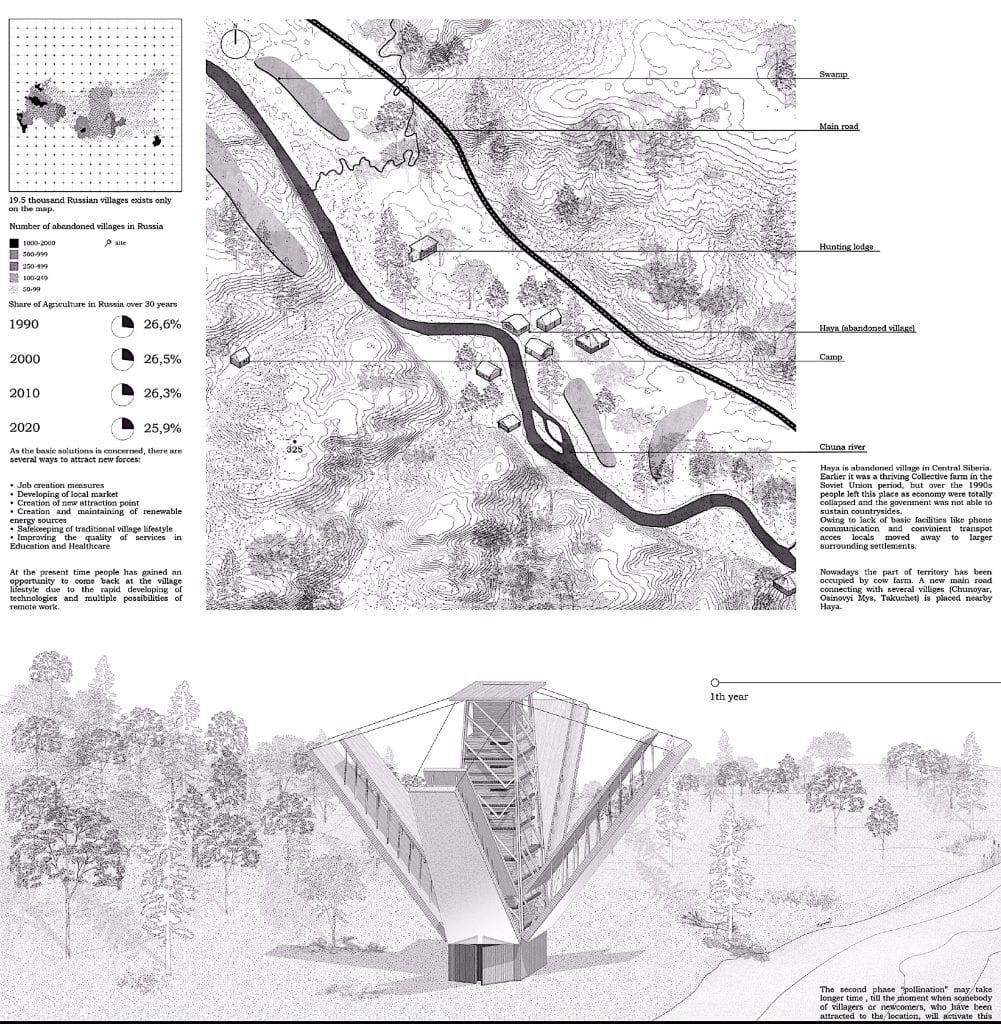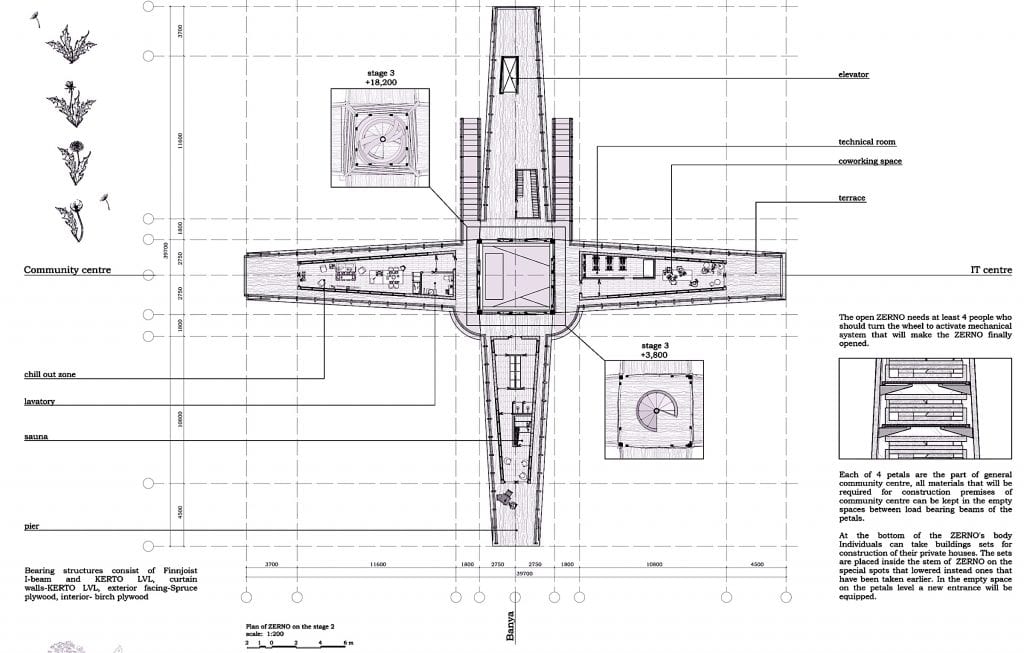 Above images ©Alexandra Chislavleva, SergeyOgorodnikovand Xenia Yakimenko
Honourable mention: Modu-Rot
Onur Karataş, Alp Fahri Ardıçand Muhammed Yasin Gülmez (Turkey)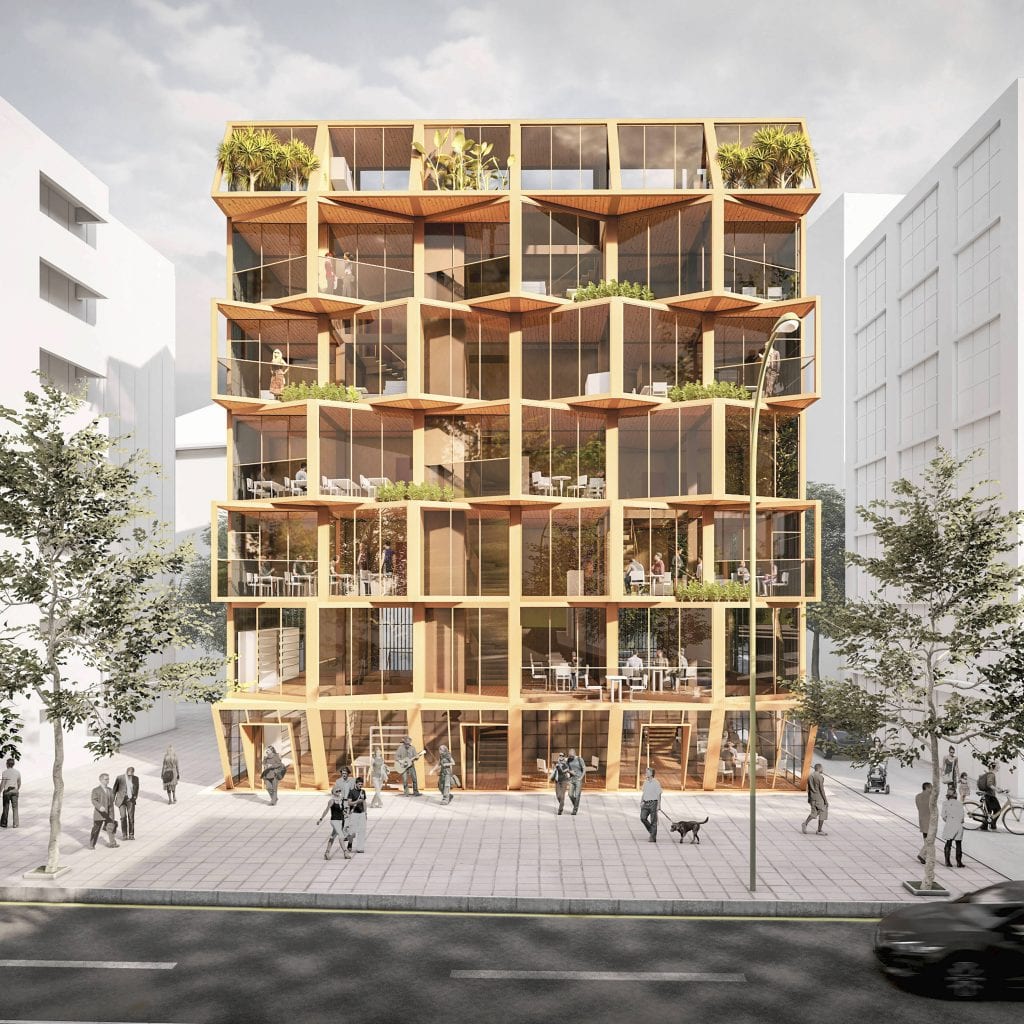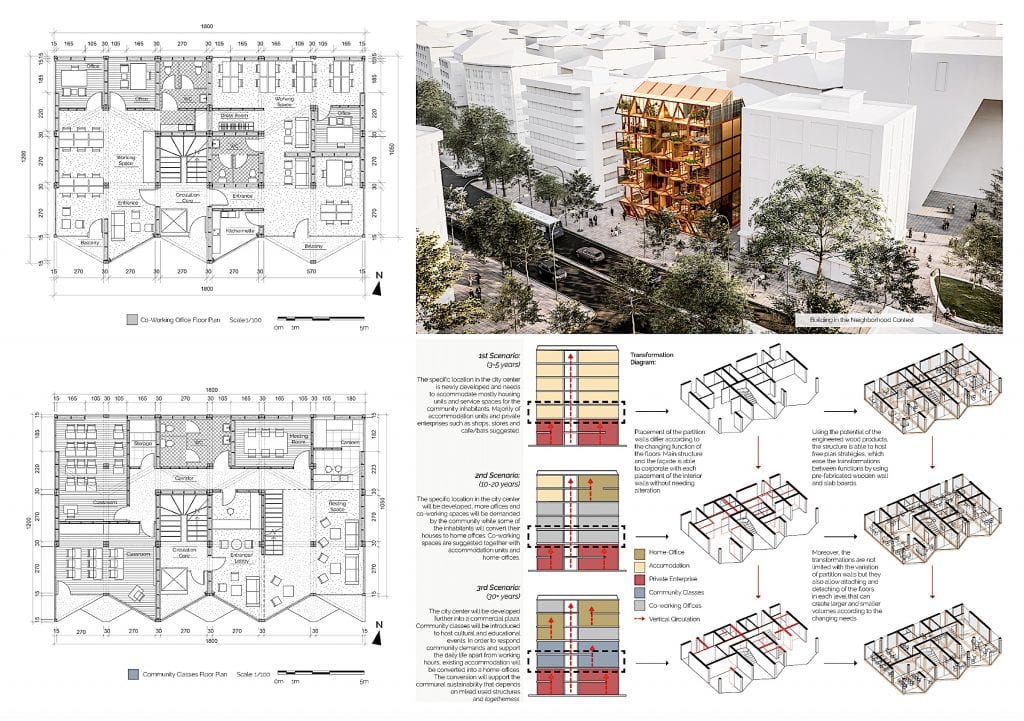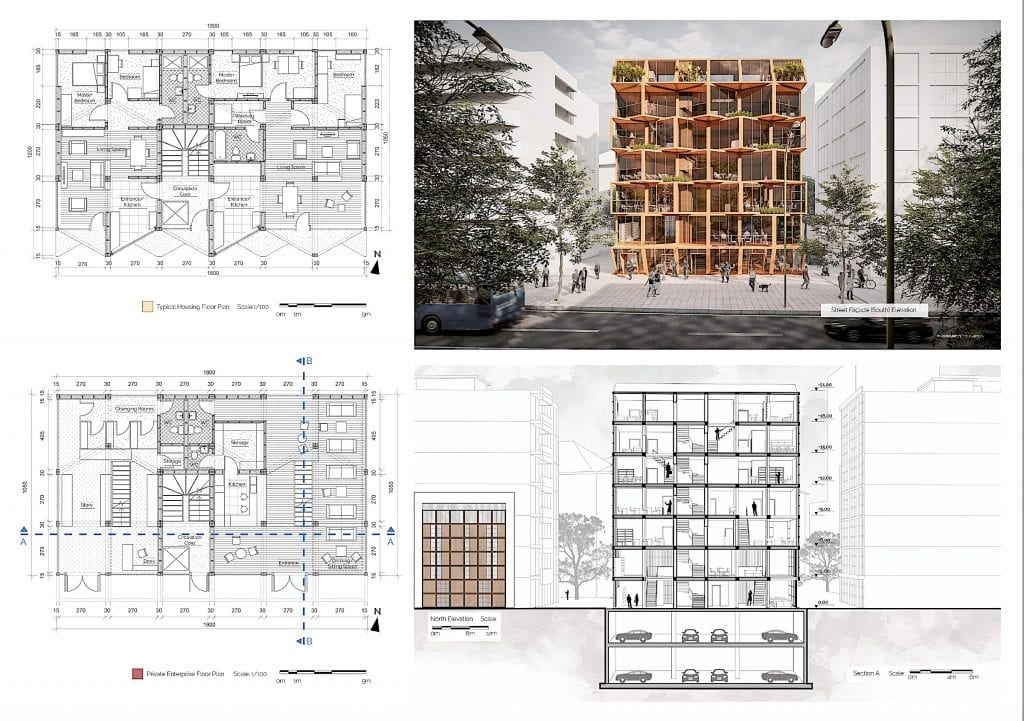 Above images: ©Onur Karataş, Alp Fahri Ardıçand Muhammed Yasin Gülmez
All above images: courtesy Metsä Wood