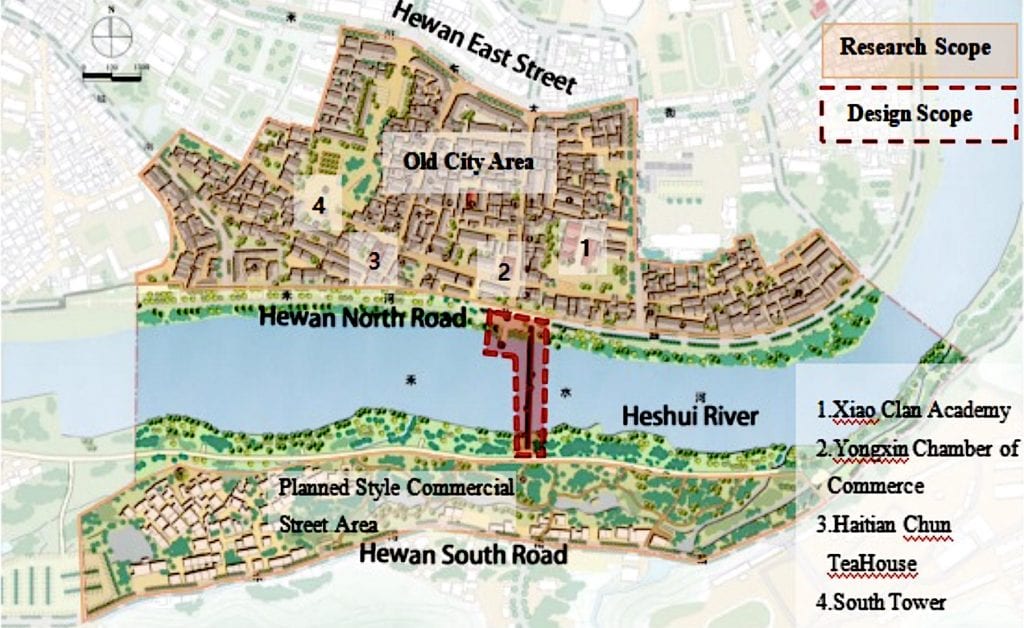 Sponsor: Yongxin County People's Government, Yongxin, China

Media support: Urban Environment Design (UED) magazine

Type: International, ideas, one-stage

Language: English

Fee: None

Eligibility: Students and design professionals

Timetable:

1 September 2020 – Registration deadline

15 September 2020 – Submission deadline

Q&A will only be responded to via the below email address.

Site:
 Located on the western border of Jiangxi, Yongxin County is a famous general county in the country and the center of the Hunan and Jiangxi Provincial Committee of the Jinggangshan Revolutionary Base. Yongxin embodies its unique gene of "rich humanity, red history and beautiful ecology". However, the development of the old city, like many other counties in China, is facing numerous issues such as slow economic development, lack of industrial vitality, gradual brain drain, urgent needs to improve the infrastructure and city's appearance. Therefore, how to protect, inherit and take full advantage of Yongxin's rich and unique cultural resources and historical genes are both challenging and promising for the development of Yongxin in the new era.
In this context, taking the features and culture of Yongxin Old City as the carrier, guided by design, culture and art, Yongxin Old City has carried out practical operation to solve difficulties as well as future-oriented renovation and transformation through events, communities and industries. Attaching a spatial value to Yongxin Old city via culture revival, environmental improvement, affluent life and model setting. The city will finally realize its renewal plan through the endeavor such as creating an old city regeneration model, reviving the old city's culture, reconstructing the ancient city ecological circle, consolidating the ancient city industrial foundation.

Awards:

1st Prize – 300,000RMB (before tax, about USD42,000)

2nd Prize – 200,000RMB (before tax, about USD28,000)

3rd Prize – 100,000RMB (before tax, about USD14,000)

Note: The prize-winning entries will have the opportunity to negotiate for their implementation in Yongxin County.

Jury: To be determined
Design Challenge:

"BRIDGING" Yongxin Old City Wenxing Bridge International Design Competition not only aims to connect the physical space on both sides of the river, but also focus on connecting the old city culture and people's life, linking the new and old urban areas, and activating the blocks and landscape belts on both sides of the river.

The competition takes "BRIDGE-COMPLEX" as the theme, transcends the conventional "bridge" functions of transportation and tourism, strives for the "bridge" design with a variety of possibilities and implementation. "Building" (refers to Linjiang Building) as an important node will be integrated, linking the life and space of both banks, further would enrich the modern typology content of "bridge". The competition focuses on promoting the old city's renewal plan with the mode of "BRIDGE-COMPLEX", creating a new local "bridge" life of the old city, taking it as the generator of urban spirit and cultural life, cultivating new urban characteristics, and providing rich and vivid new perspectives, new stages and new highlights for the future life of the old city.
For more information and to enter:
 wenxingbridge.chinabuildingcentre.com/en_index.html
Email: wenxingbridge@chinabuildingcentre.com