A Famous Name Attracts 674 Entries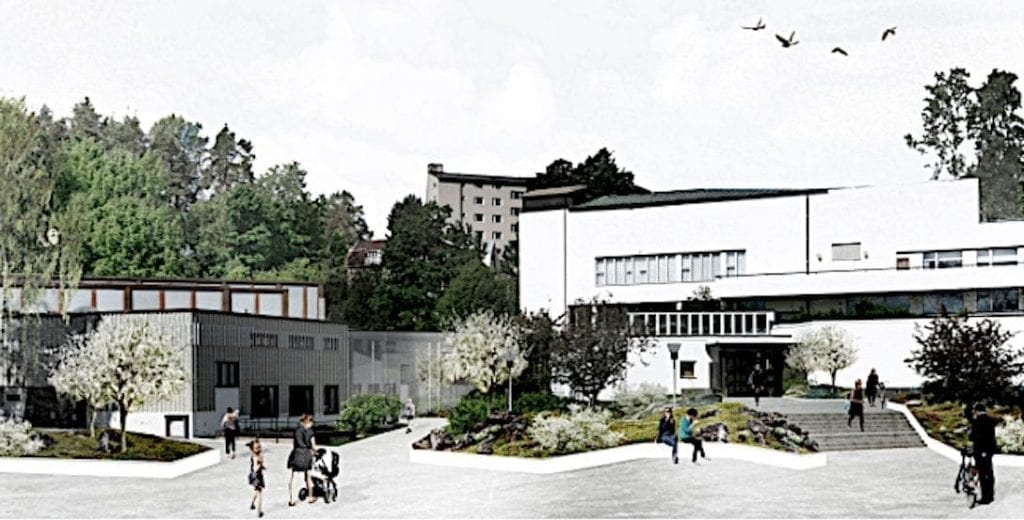 Winning entry by Sini Rahikainen, Hannele Cederström, Inka Norros, Kirsti Paloheimo, Maria Kleimola
Images courtesy ©Alvar Aalto Foundation

Extensions to buildings are normally regarded as significant projects by most architects, whereas linking two existing structures might appear as a lesser priority. On rare occasion of such a significant linkage, which took place between two buildings at Pratt Institute in New York was the project by Steven Holl, which had to deal with differing floor levels in fitting the connection to the two structures.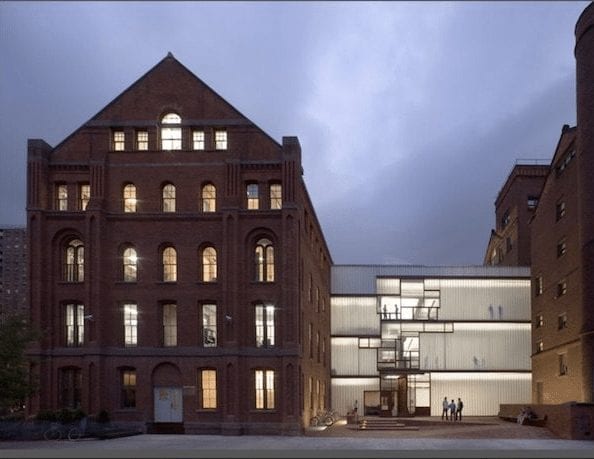 Steven Holl Architects – Pratt Institute connection linking two buildings
Image courtesy ©Steven Holl

In joining two museums structurally, especially when designed by a world-renowned architect, the design bar is suddenly raised. Add to that the fact that the architect of both museums is a household name in his home country of Finland. With that in mind, the connector cannot be too high-profile, but must enhance, rather than detract from its two neighbors, at the same time becoming part of a greater composition.
When confronted with the question of solving such a challenge—connecting two museums designed by Alvar Aalto—the Finnish city of Jyväskylä turned to an international design competition for a solution. Even considering the rather small size of the project, the Aalto name alone was enough to attract the submission of 674 entries.
Sponsored by the Alvar Aalto Foundation, and adjudicated by an all-Finnish jury, the aims as expressed in the brief were clear:
"In its criteria the competition jury stresses the need for an integrated architectural approach and the technical and economic feasibility of the design. It is particularly important that the winning entry should suit this nationally important cultural environment, and that it should find a way of creating a seamless link with Alvar Aalto's architecture." Important to note is that a plaza is created by linking the two buildings, introducing the importance of landscape design.
As is often the case with Scandinavian juries, the majority of the members were local stakeholders, with two architect appointees serving on the behest of the National Finnish Architectural Association.
At the conclusion of judging, An entry called "Silmu" (Finnish for a leaf bud) by a team of young Finnish architects was announced as the winner of the international Ruusupuisto design competition.
By staging a competition for a project of relative modest size, but high-profile in its importance, the Finns have shown that competitions for smaller projects can also be the subject for important solutions.
First Place by Sini Rahikainen, Hannele Cederström, Inka Norros, Kirsti Paloheimo, & Maria Kleimola – Finland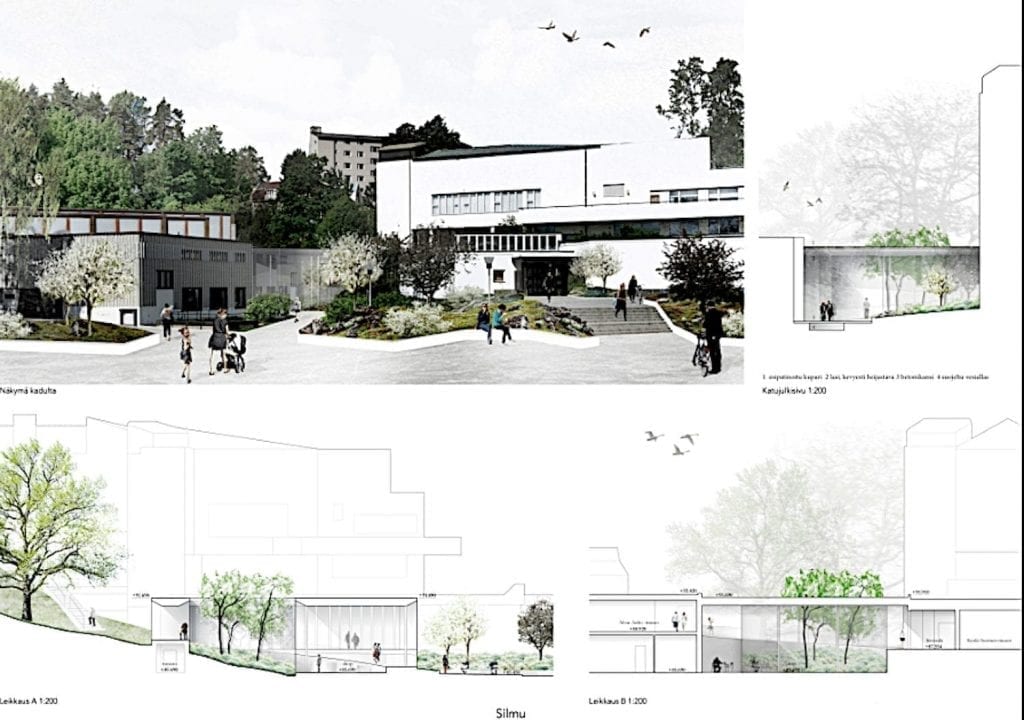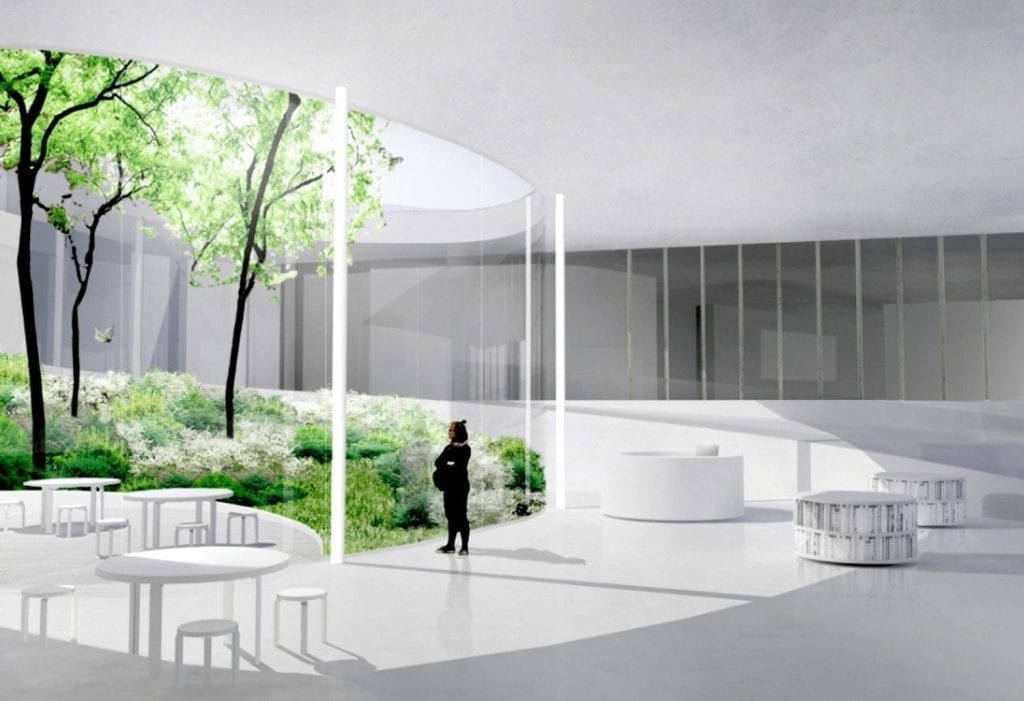 Images courtesy © Alvar Aalto Foundation

Second Place by Tarmo Juhola, Essi Peltola, & Anna Juhola – Finland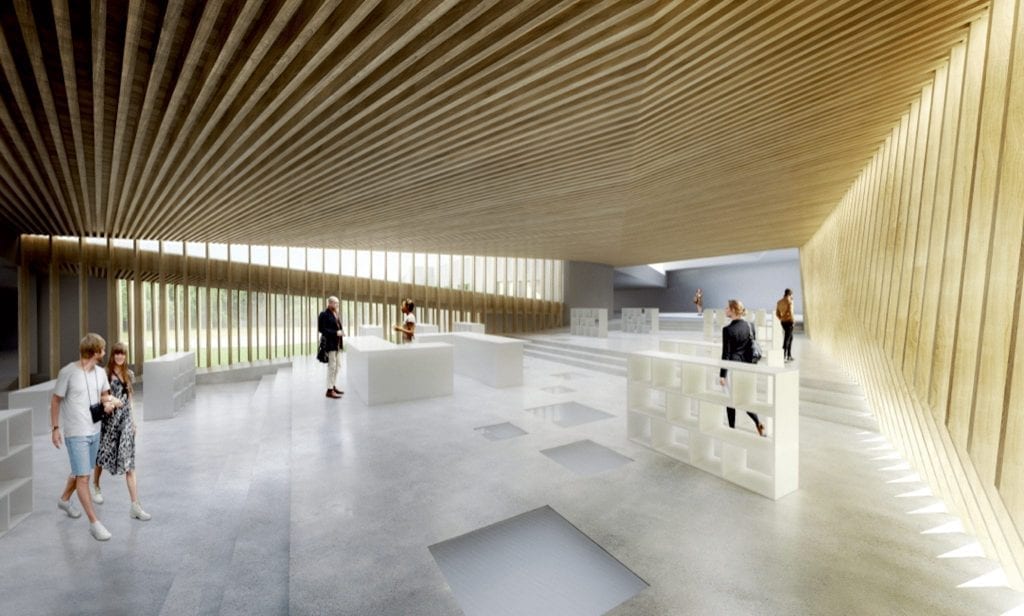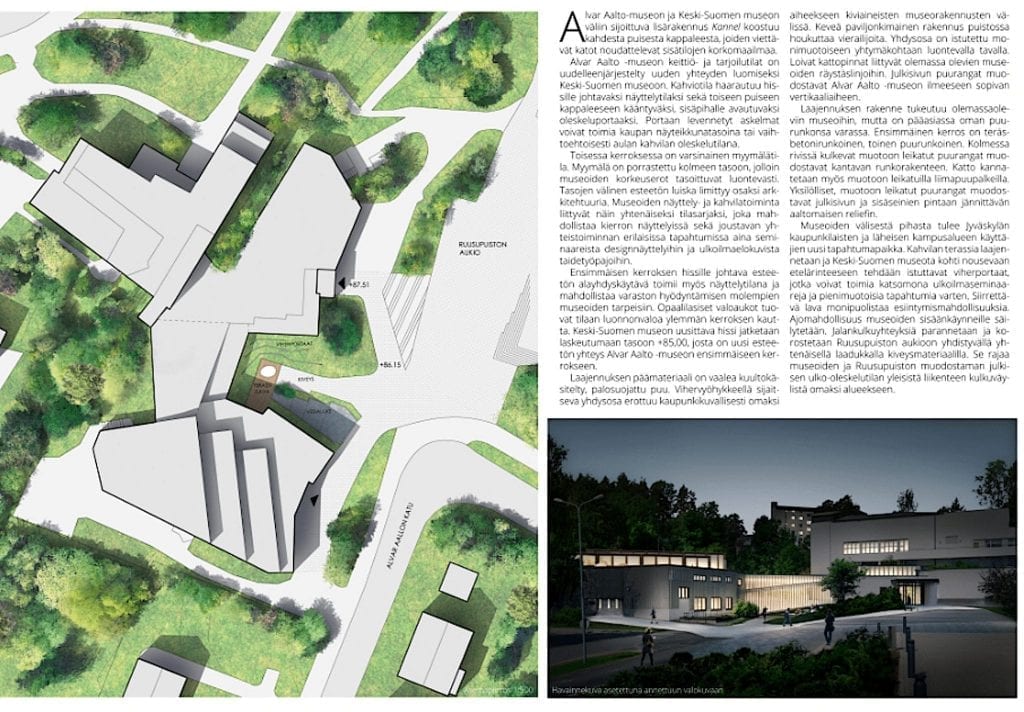 Images courtesy © Alvar Aalto Foundation

Third Place by SMAR Architecture Studio – Madrid/Western Australia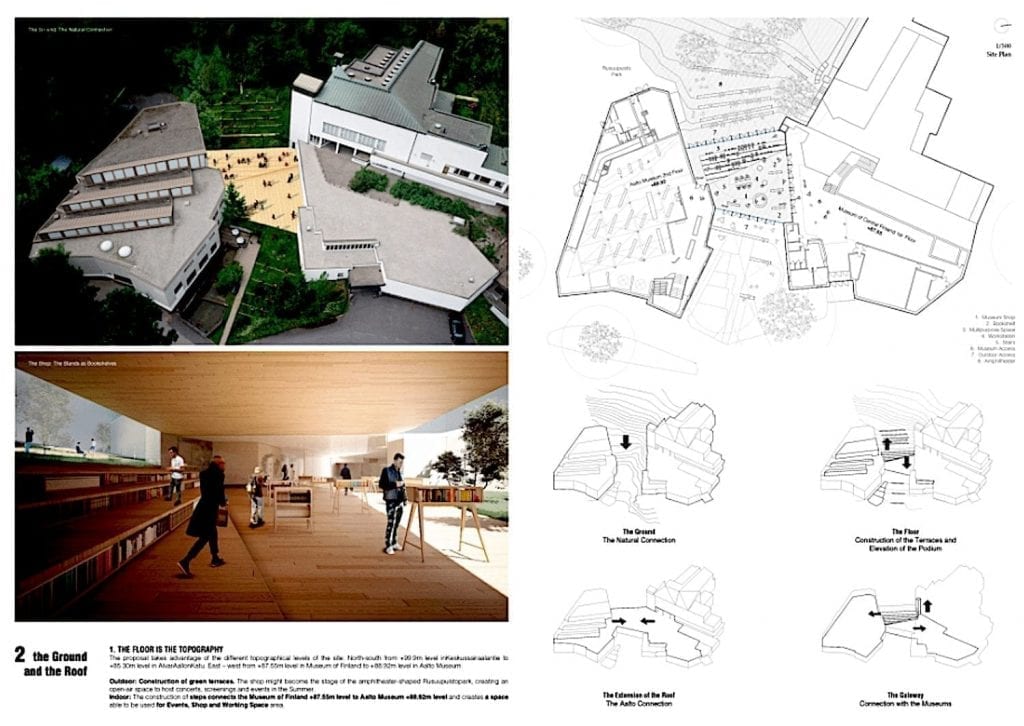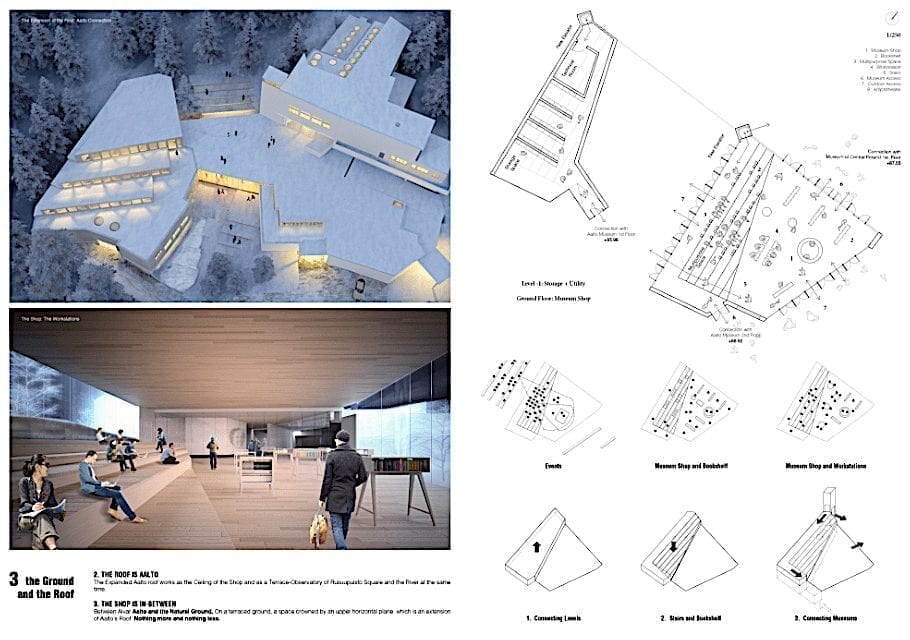 Images courtesy © Alvar Aalto Foundation

Purchase #1 by Arkkitehtuurityöhuone BUENAVENTURA – Finland
Images courtesy ©Alvar Aalto Foundation

Purchase #2 by Antti Soini / Leo Lindroos– Finland
Images courtesy © Alvar Aalto Foundation