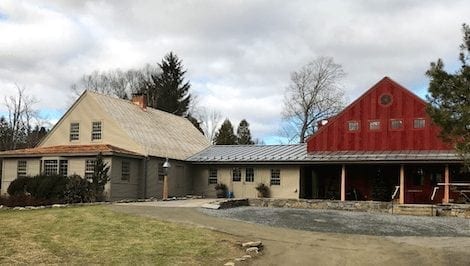 Berkshire Botanical Center House from road
The front yard of one of the oldest Botanical Gardens in this country is getting a much needed arrival gateway. To provide a design solution to complement the Berkshire Botanical Garden's newly renovated and expanded Center House last spring, the BBG announced the launch of a design competition, inviting students enrolled in accredited landscape architecture programs at academic institutions to submit design proposals.
The site of the competition is the circa 4,000 sq.ft. Entry Garden area, which will become the new gateway for thousands of its annual visitors touring the Garden, attending special events on BBG grounds and inside the Center House, and participating in BBG's varied horticultural and educational programs that take place year-round. Although a relative small site for a competition, its importance cannot be underestimated—both visually as well as symbolically. When the winning scheme is realized, the profile of the BBG will definitely be raised, especially for those passing by on one of the county's main roads which borders the complex.
To adjudicate the competition entries, the fie-member panel consisted of independent designers, horticulturalists, and landscape architects:
• Page Dickey, Writer and Garden Designer (Falls Village, CT)
• Fergus Garrett, Head Gardener at Great Dixter Garden and CEO, The Great Dixter Charitable Trust (East Sussex, United Kingdom);
• Renny Reynolds, Landscape Architect and Co-Owner of Hortulus Farm (Bucks County, PA)
• Mark E. Strieter, Nelson Byrd Woltz Landscape Architects (New York, NY and Charlottesville, VA)
• Matthew Urbanski, Principal, Michael Van Valkenburgh Associates Inc., (New York, NY).  
Although this was a competition for students only, the possibility that the winning team would be involved with the realization of the project together with a local landscape architecture firm of record was mentioned as a real possibility in the competition brief.
The first-place winner is a team from the University of Tennessee, Knoxville School of Landscape Architecture, which includes Daniel Rose, Sarah Newton, Alexa Macri, and Fern Turpin. Second place was awarded to Harry Wan Fung Lee, Adam Kai Chi Ng, and Anson Ting Fung Wong of the Harvard University Graduate School of Design; third place goes to Dylan Anslow, Colin Chadderton, Kira Clingen, and Jonathan Kuhr of the Harvard University Graduate School of Design, and honorable mention is awarded to Zichen Liu and Jingyi (Jessy) Qiu of Virginia Polytechnic Institute and State University.
"The winning design submitted by the student team from the University of Tennessee impressed all of us with its clean and modern look that will work well with the traditional facade of the Center House and the surrounding established garden areas," said Michael Beck, BBG's Executive Director. "BBG's staff and design consultants will provide feedback on the concept described in the first-place submission, and will work with the winning team to establish the final design that will be implemented this winter. We hope to unveil the new garden at our season opening on May 6, 2018."
First Place Award

University of Tennessee, Knoxville School of Landscape Architecture 
(Daniel Rose, Sarah Newton, Alexa Macri, and Fern Turpin)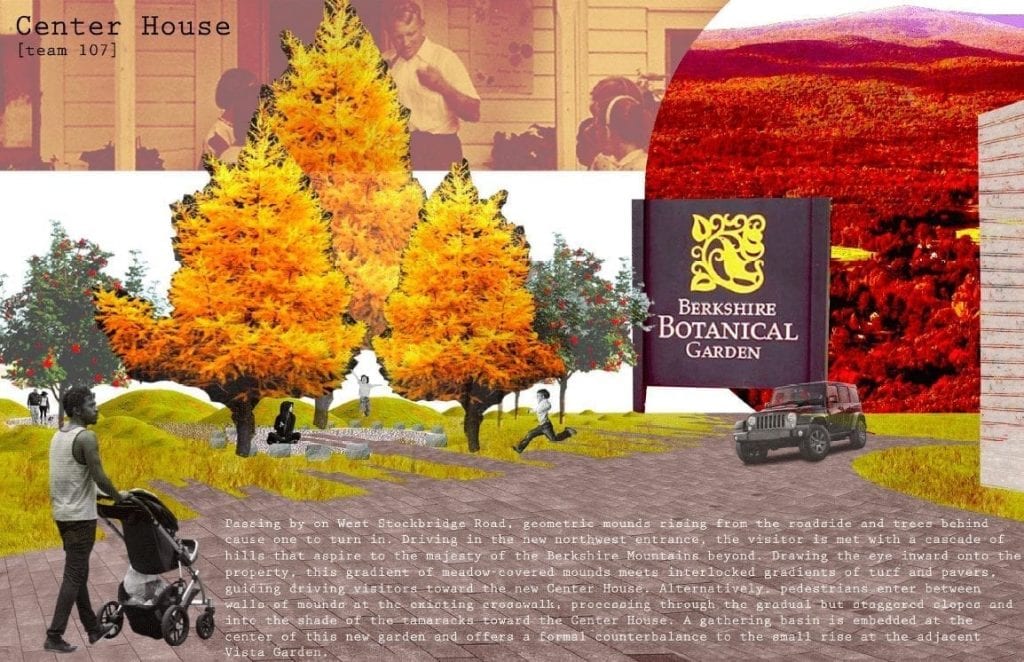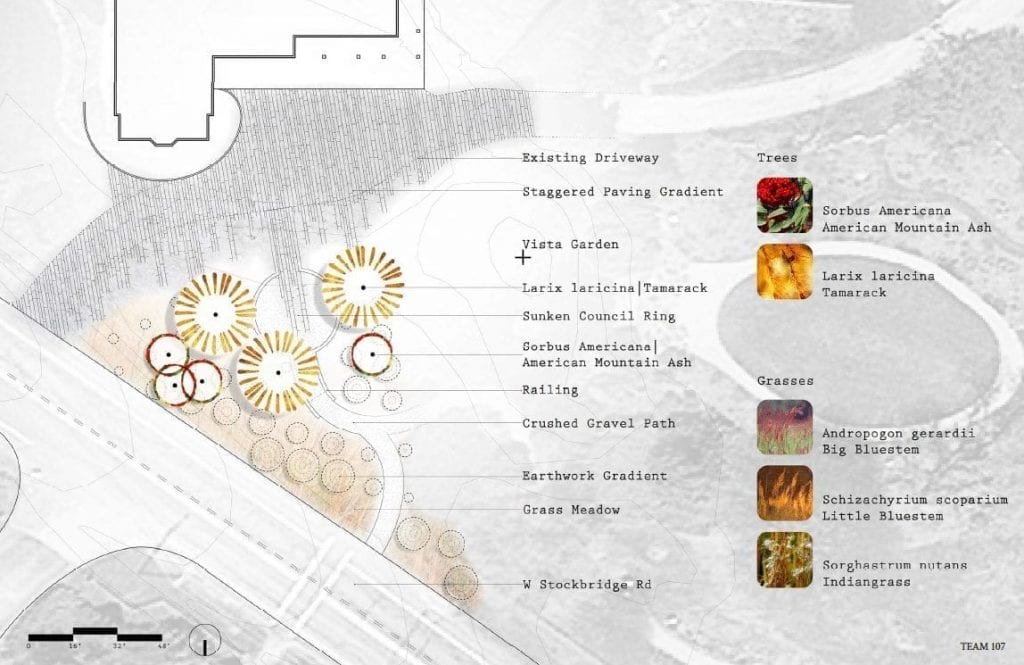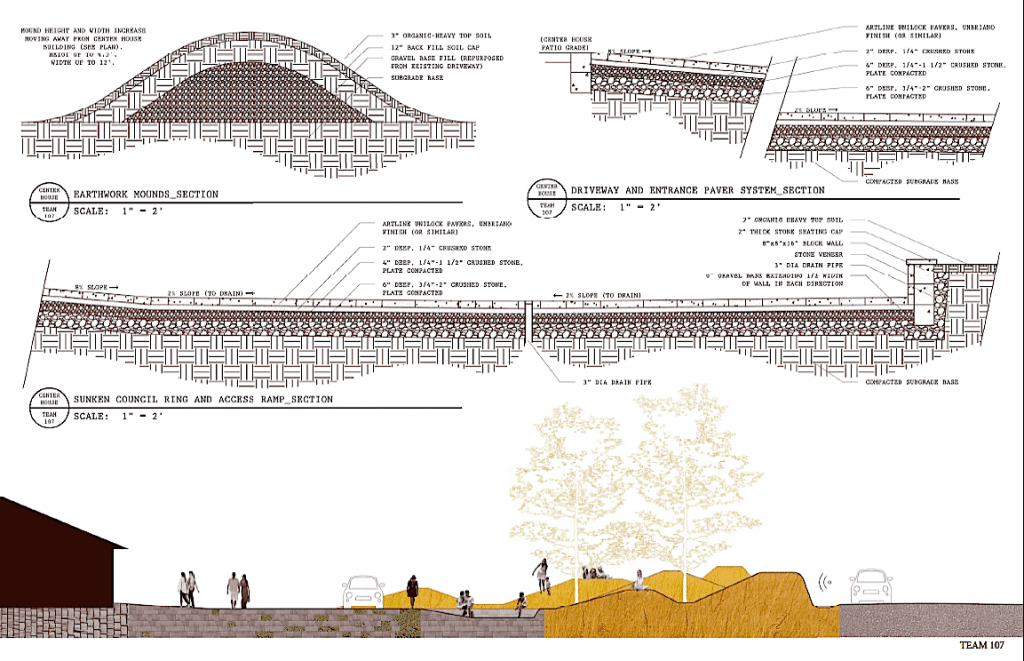 Above images: courtesy Berkshire Botanical Gardens
Second Place Award
Harvard University Graduate School of Design
(Harry Wan Fung Lee, Adam Kai Chi Ng, and Anson Ting Fung Wong)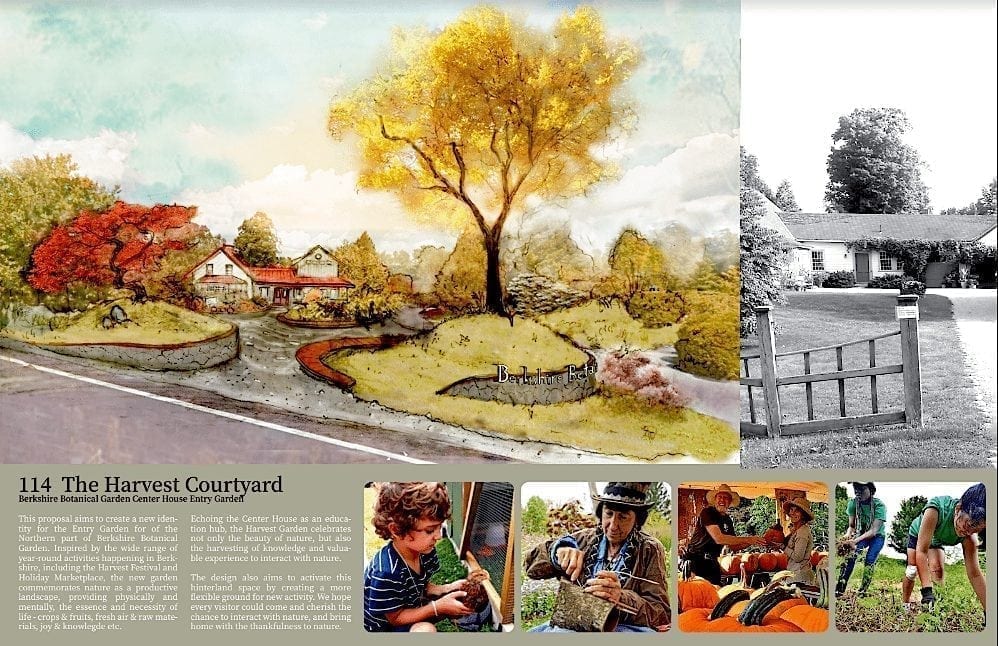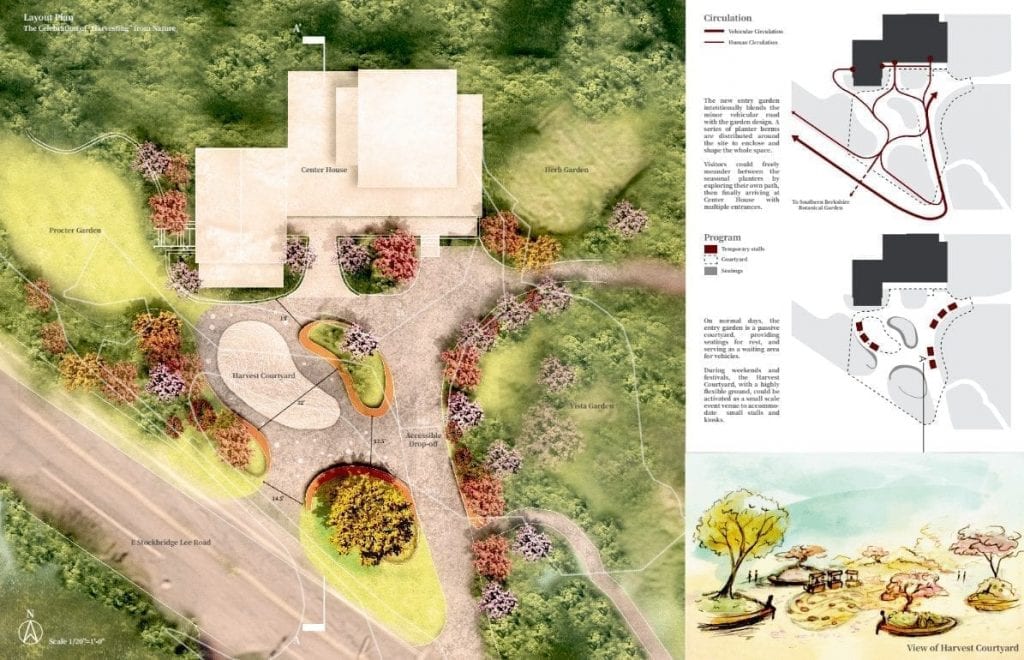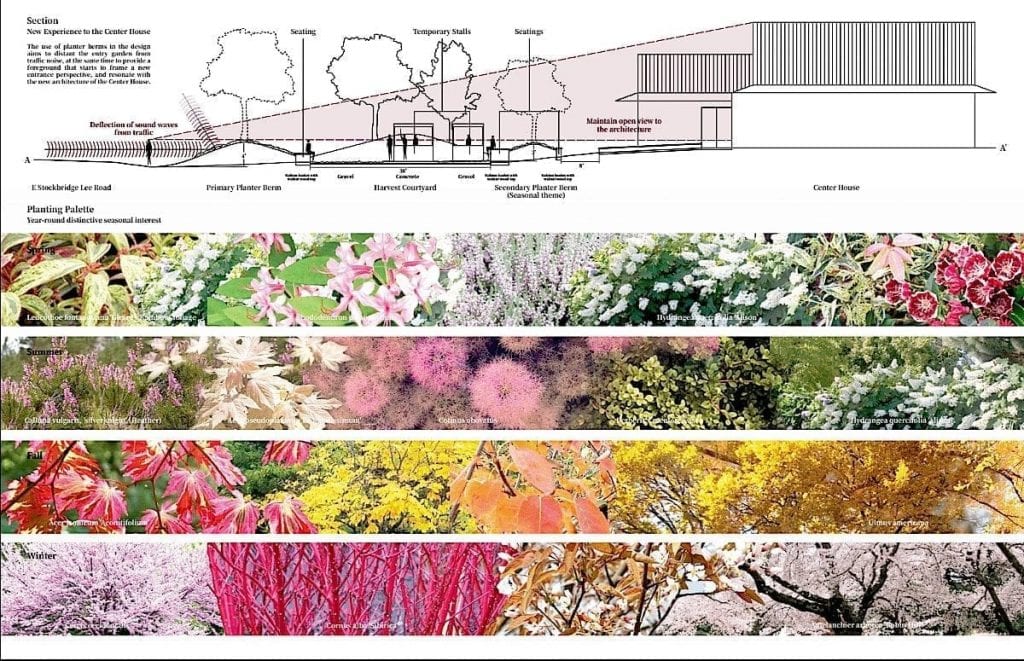 Above images: courtesy Berkshire Botanical Gardens
Third Place Award
Harvard University Graduate School of Design
(Dylan Anslow, Colin Chadderton, Kira Clingen, and Jonathan Kuhr)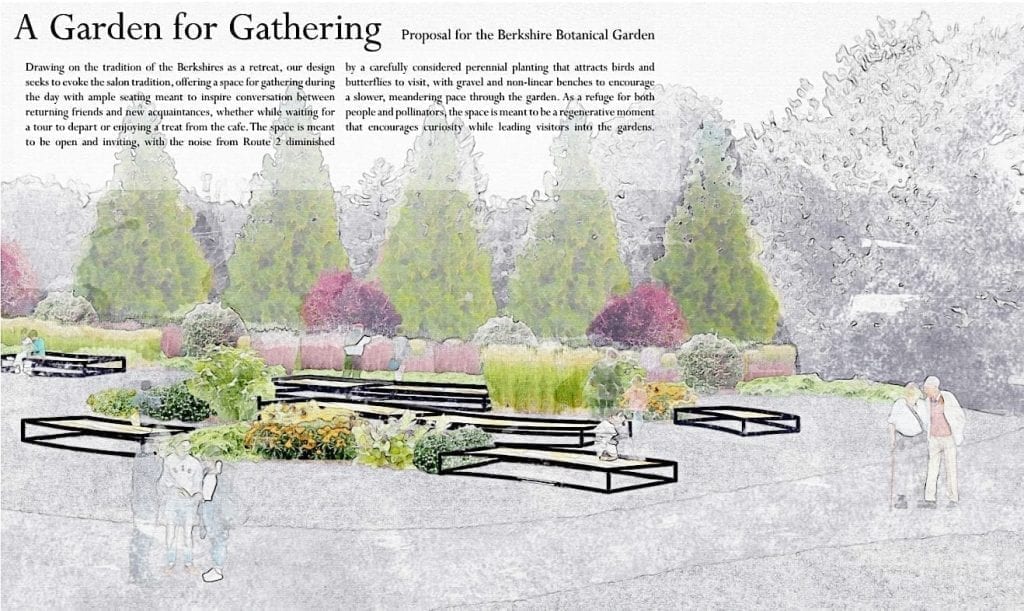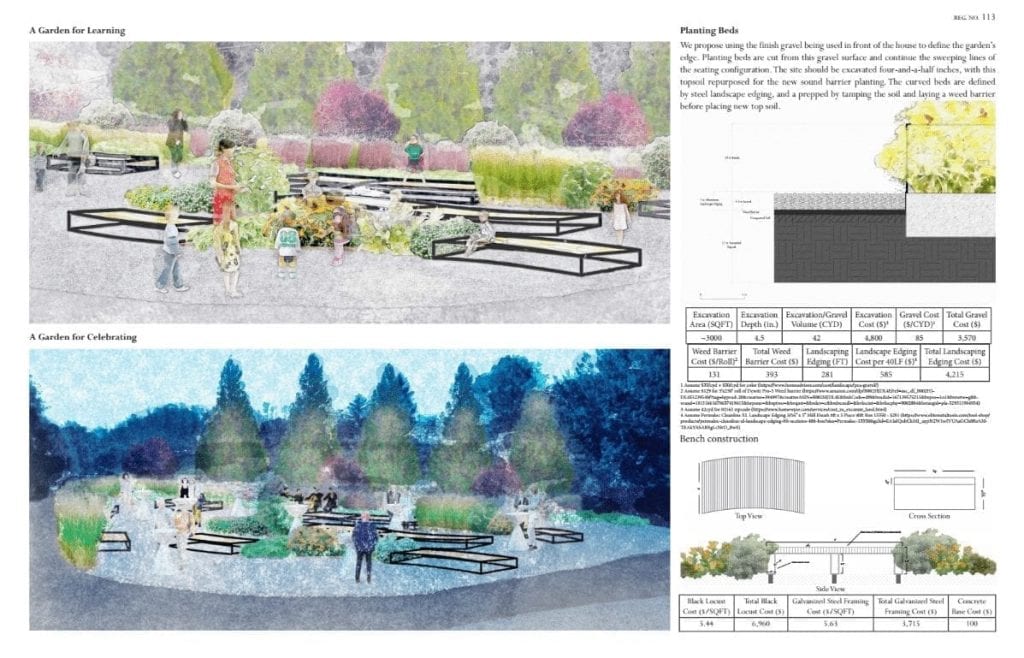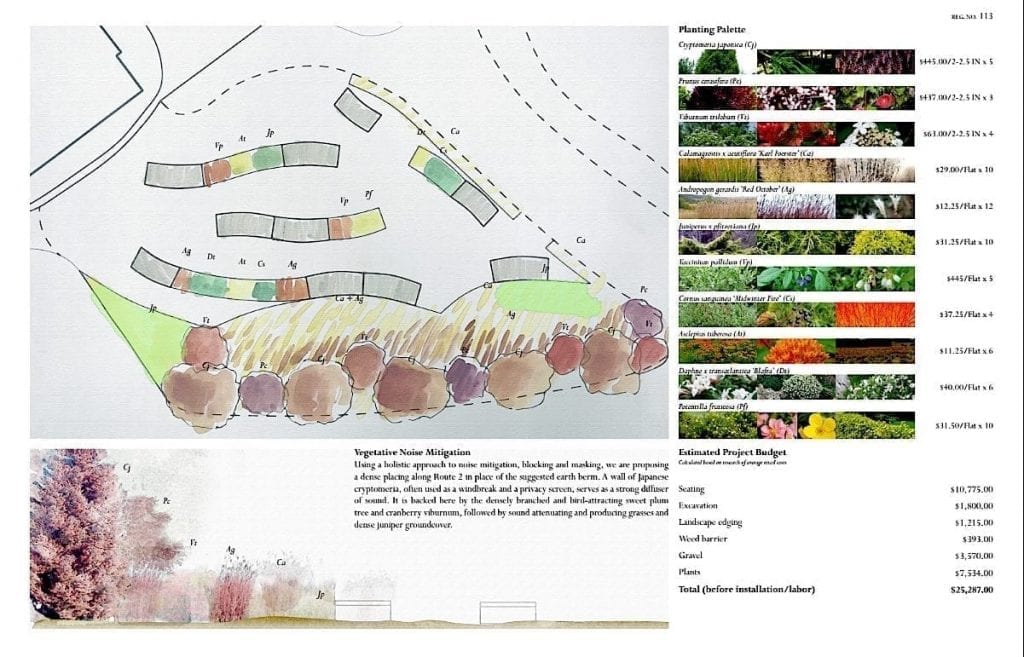 Above images: courtesy Berkshire Botanical Gardens
Honorable Mention
Virginia Polytechnic Institute and State University
(Zichen Liu, Jingyi (Jessy) Qiu)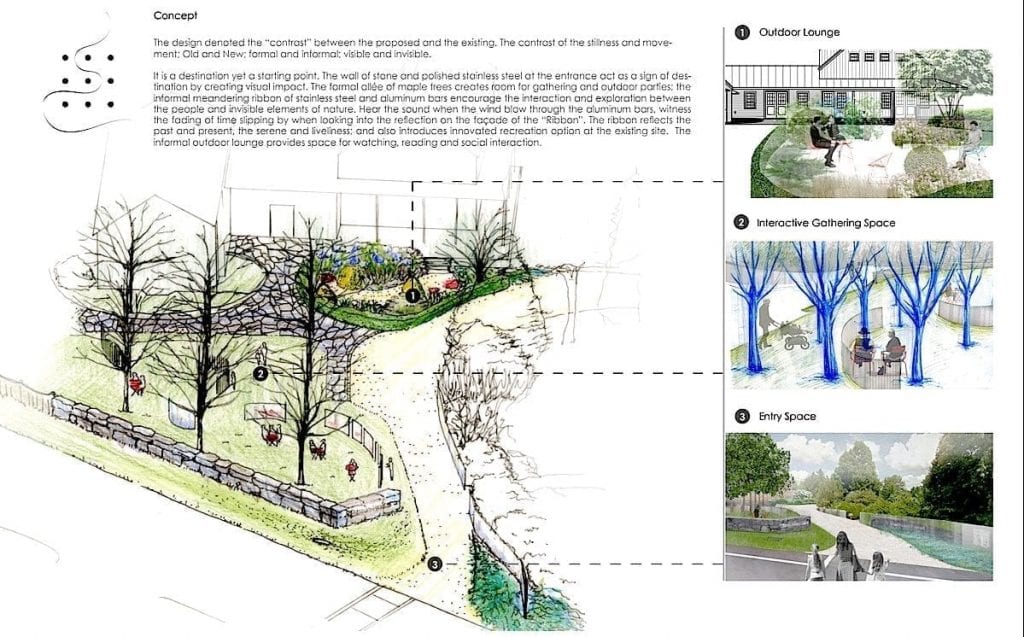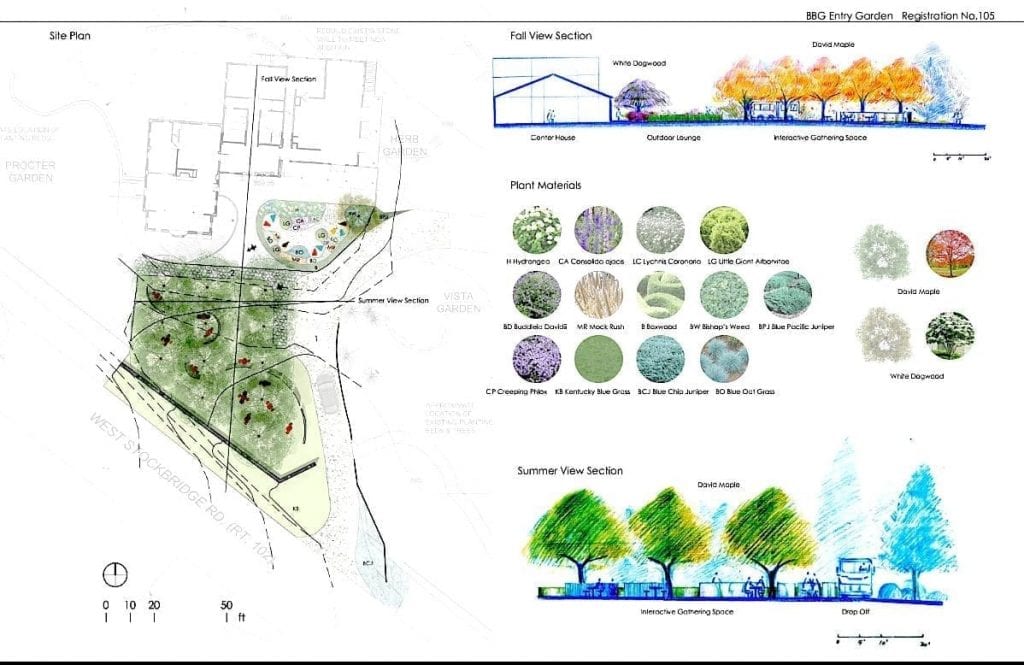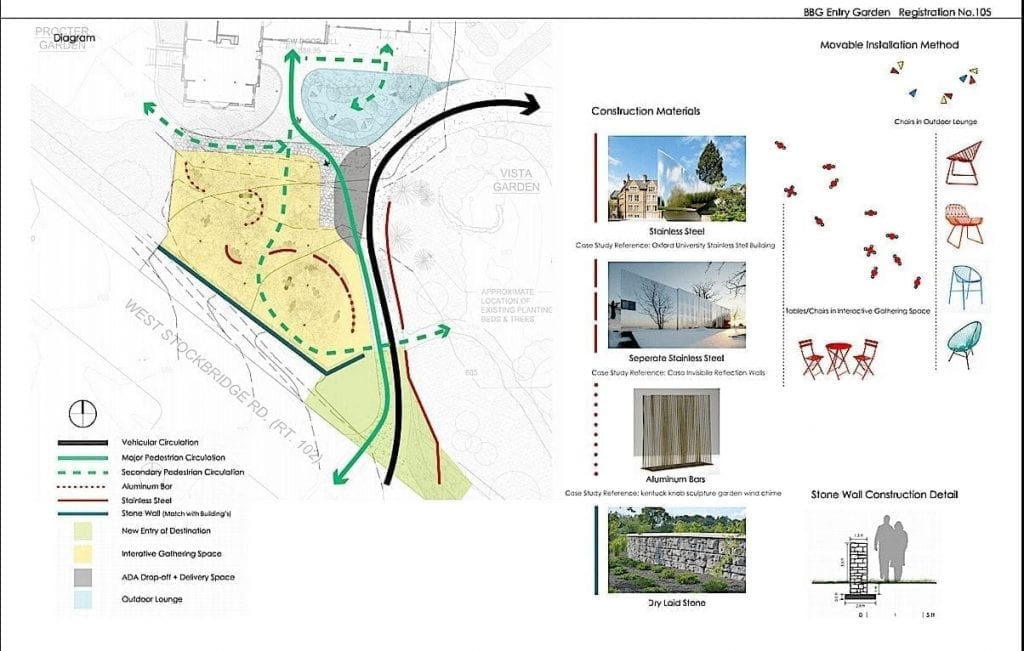 Above images: courtesy Berkshire Botanical Garden