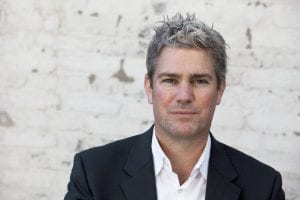 Although known in Chicago primarily for his schools,  John Ronan's Poetry Foundation building on West Superior Street has received more recognition on a national scale. But in the architectural community, schools such as the Gary Comer College Prep School on Chicago's South Side, or Christ the King Jesuit College Preparatory School have gained him praise from his peers. Along the way, he won a national, open competition for Perth Amboy High School in New Jersey, as well as first place in the Yale Steam Laundry Condominiums competition in Washington, DC, which was subsequently realized.
Photo: ©Michelle Litvin
When it was announced that John Ronan would be the lone architect to represent Chicago in the invited Obama Library competition, it was only natural that many would assume that he would be a 'wild card', as he was matched up against a collection of star architects from around the world.
John Ronan received his B.Arch from the University of Michigan and M.Arch from Harvard University's Graduate School of Design. After stints with the Chicago firms Krueck & Sexton Architects and Lohan Associates, he established his own firm in 1997.