• 2021
Annual now available in PDF format

Look inside.
•

Half price on 2011, 2012,    2013,  2014, and 2015

Annuals.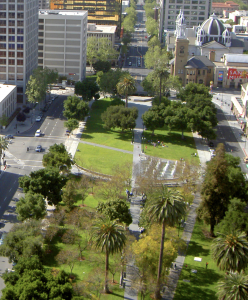 Plaza de Cesar Chavez  Photo: ©xAtsukex
The City of San Jose has finally reach a consensus on a site for Breeze of Innovation, the winning entry in the city's recent Urban Confluence competition. Urban Confluence Silicon Valley announced they have made the important decision to consider building Breeze of Innovation at Plaza de Cesar Chavez instead of Arena Green. This decision was made because of challenges associated with Arena Green including environmental concerns with the riparian corridor, regulatory challenges, and air traffic noise. After re-visiting all publicly owned and privately owned sites in and around downtown San Jose, the board of directors came to the unanimous conclusion that Plaza de Cesar Chavez, the cultural and historic center of downtown San José, is the best location for Breeze of Innovation.
Young Architects in Competitions
When Competitions and a New Generation of Ideas Elevate Architectural Quality
by Jean-Pierre Chupin and G. Stanley Collyer
published by Potential Architecture Books, Montreal, Canada 2020
271 illustrations in color and black & white
Available in PDF and eBook formats 
ISBN 9781988962047


What do the Vietnam Memorial, the St. Louis Arch, and the Sydney Opera House have in common?  These world renowned landmarks were all designed by architects under the age of 40, and in each case they were selected through open competitions. At their best, design competitions can provide a singular opportunity for young and unknown architects to make their mark on the built environment and launch productive, fruitful careers. But what happens when design competitions are engineered to favor the established and experienced practitioners from the very outset?  
This comprehensive new book written by Jean-Pierre Chupin (Canadian Competitions Catalogue) and Stanley Collyer (COMPETITIONS) highlights for the crucial role competitions have played in fostering the careers of young architects, and makes an argument against the trend of invited competitions and RFQs.  The authors take an in-depth look at past competitions won by young architects and planners, and survey the state of competitions through the world on a region by region basis. The end result is a compelling argument for an inclusive approach to conducting international design competitions.  
Download Young Architects in Competitions for free at the following link: 
The Cold War Veterans Memorial Competition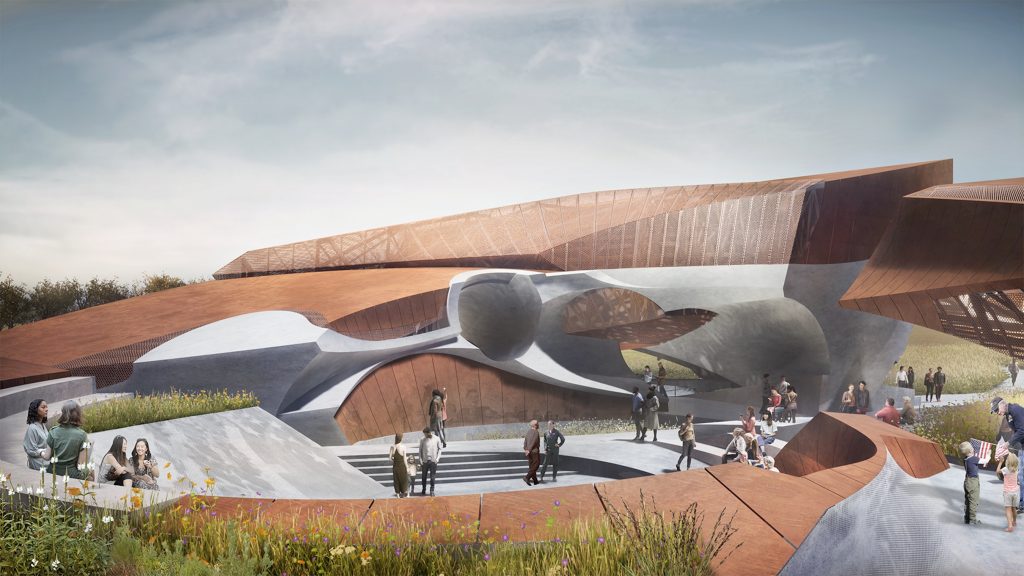 Rendering: Oyler Wu Collaborative/Courtesy Pritzker Military Museum & Library
The Pritzker family is no stranger to good architecture; so it should come as no surprise that a project launched by the Pritzker Military Archives, including a competition for a Cold War Veterans Memorial in Wisconsin, would embrace this approach. Other major projects focusing on war veterans have also identified architecture as a significant element in the choice of a design—most notably the choice of SHoP architects for the design of Syracuse University's National Veterans Resource Center (https://competitions.org/2017/03/syracuse-national-veterans-resource-center/).
A Quest for that Elusive Connective Formula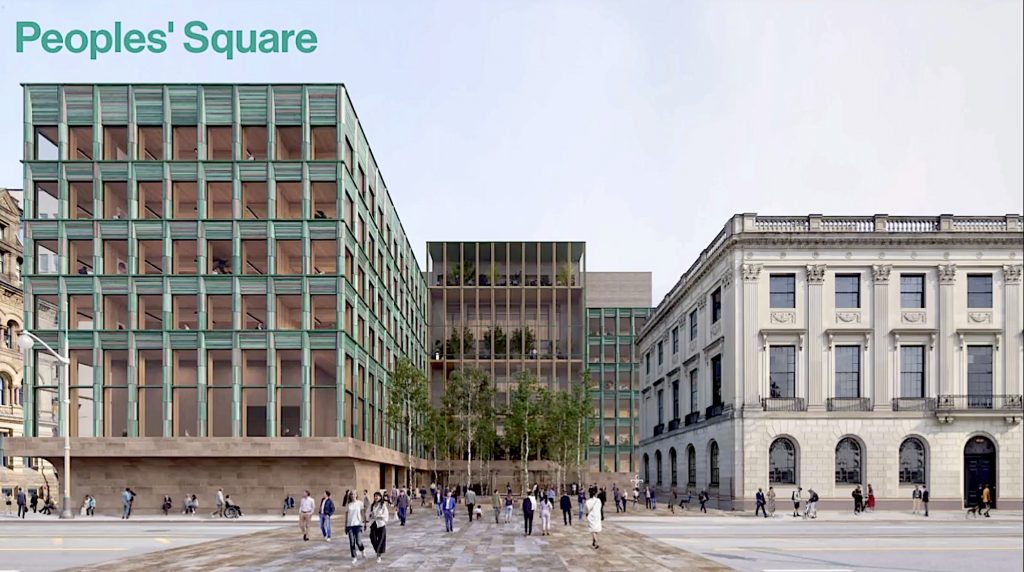 First Place: Pedestrian perspective from Parliament – Zeidler Architecture in association with David Chipperfield Architects
How do you find a common thread that can connect an eclectic collection of buildings, visually as well as physically, all located within a one-block site, located just across from Canada's Parliament building in Ottawa. To identify this common thread that could tie everything together, the client turned to a design competition for answers. With the aid of consultants, [phase eins] from Berlin and experts from Canada's' own Université de Montréal's School of Architecture, the client turned to an invited international format to finally settle on six teams that could rethink the site.
Vilnius Railway Station and Public Square Competition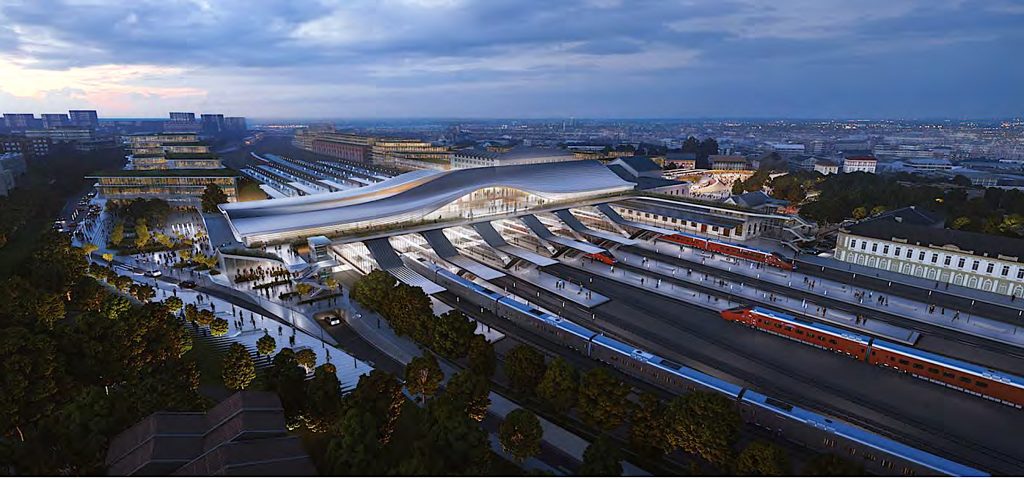 Vilnius Station competition Image: ©Zaha Hadid Architects
In European cities, recent history has seen their central railway stations become the subject of upgrades, or totally new projects, many of them springing up in Eastern Europe. In most cases, the focus on this phenomena occurred several decades after earth-shaking political events. In Germany it was the construction of a new main central station (Hauptbahnhof) shortly after the reunification of Germany and Berlin. in Estonia, and now Lithuania, it has occurred after the independence of those countries in conjunction with the dissolution of the Soviet Union. And in Hungary, it was the subject of a recent competition encompassing a large area surrounding the station.
AL_A Prevails over a Star-studded Cast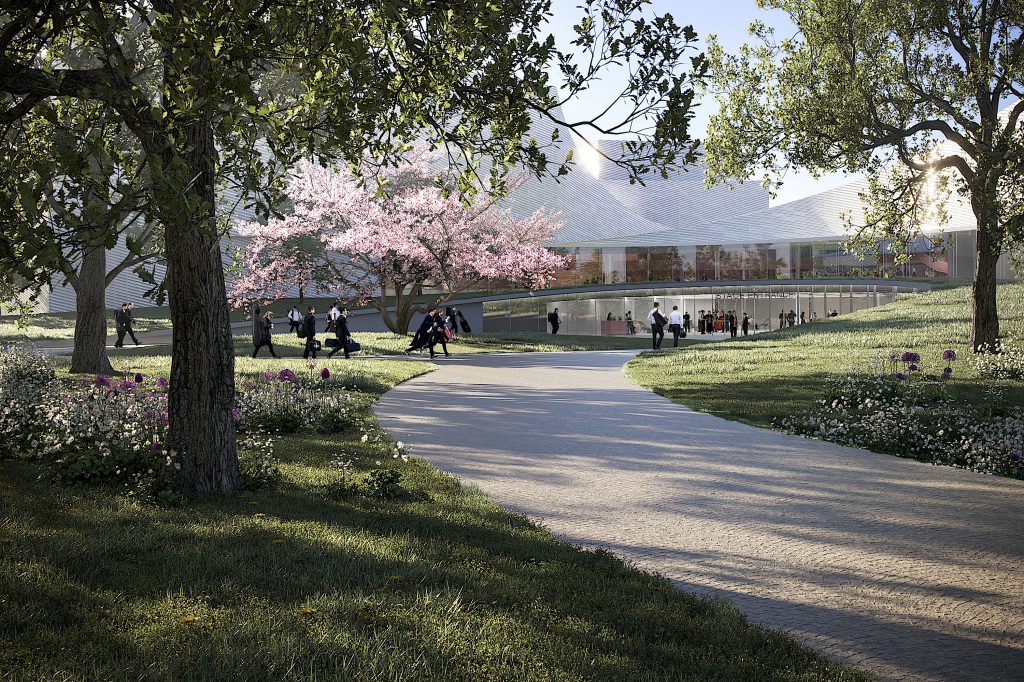 After over a year of planning, the choice of a site, and the establishment of criteria for the staging an international competition for a new concert hall, the process recently culminated in the choice of an architect for the design of the new Philharmonic in Belgrade, Serbia. Once a rather drab, nondescript city under the Tito regime, Belgrade has been reimagining itself to take its place as a major European city, including cultural attractions one might attach to such a claim.