KUTONOTUK Announced as Winner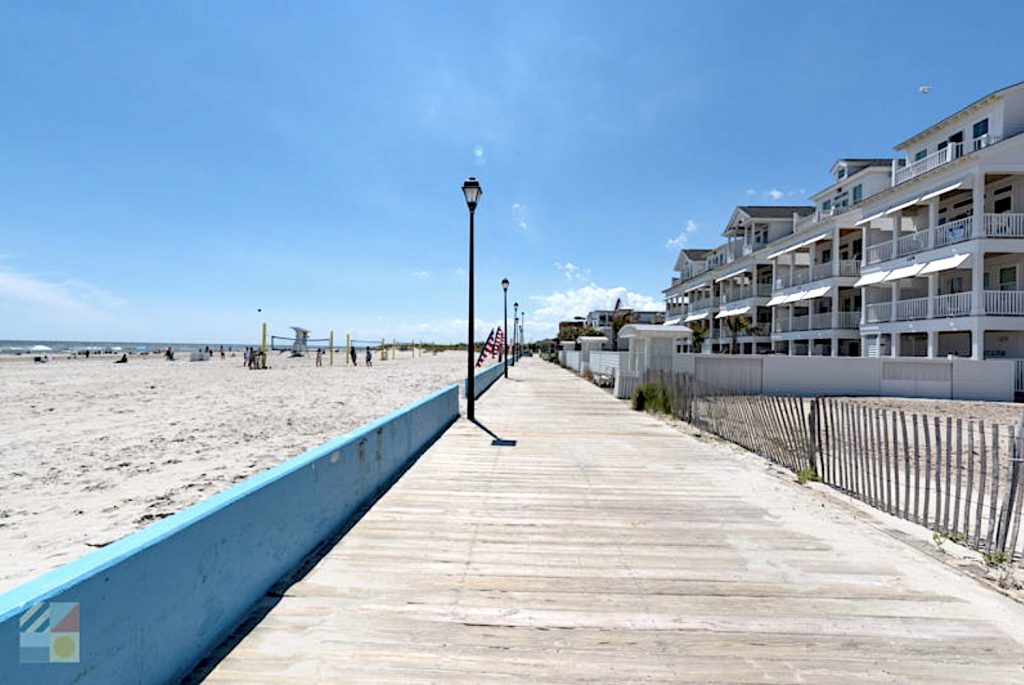 Boardwalk photo: Courtesy Atlantic Beach
Boardwalks, especially on oceanfront locations, have a pretty universal look. But how they fit into their local context is another matter. Topography, real estate and commerce all play a role in their function, and to some extent, design. In the case of Miami Beach, it's primarily a promenade; Brooklyn's 2.7 mile Coney Island boardwalk stretching all the way to Brighton Beach is a mixture of promenade and commerce, with the latter at both ends. In the case of Atlantic City, it's mostly about retail.
Atlantic City, North Carolina, located on North Carolina's Bogue (outer) Bank, decided to stage an open, two-phase competition for an upgrade of its waterside boardwalk. As a small coastal town of less than 2,000 permanent inhabitants, the town's boardwalk had deteriorated over the years and was badly need of repair.
The Mayor of Atlantic Beach, Trace Cooper, whose grandfather had been the principal developer of the town dating back to the 40s and 50s, wanted to go beyond the simple repair of the .2 mile boardwalk, but take recreational and commercial factors into consideration. A new pavilion to anchor the project was regarded as one of the main additions; but to attract more visitors, other enhancements were certainly in order. According to Mayor Cooper, residents wanted more shaded areas, places for illustrating the town's history, and also the circle area called "The Point," which was located at the major entrance to the site.
The Competition
The initial stage of the competition, which drew over 50 entries, was anonymous. The competition, which consisted of design professionals and stakeholders consisted of:
• Patrick Hobgood, Hobgood Architects, Raleigh, NC
• MA Allen. MA Allen Interiors, Raleigh, NC
• Marjorie Hodges. Art Consultant, Artsuiite, Raleigh, NC• Fred Bunn, Real Estate Developer, Wilson, NC/Atlantic Beach
• Danny Navey, DJ and Atlantic Beach Town Council member
• Trace Cooper, Mayor of Atlantic Beach
The three shortlisted finalists in their final ranking are::
• KUTONOTUK, Charlottesville, VA (winner)
• Forma Design, New York, NY (second place)
• Lewis Williams, London, U.K. (third place)
Winner
KUTONOTUK 
Charlottesville, VA
Matthew Jull and Leena Cho
Collaborators
Cameron Fullmer, Patrick Sardo, Collette Block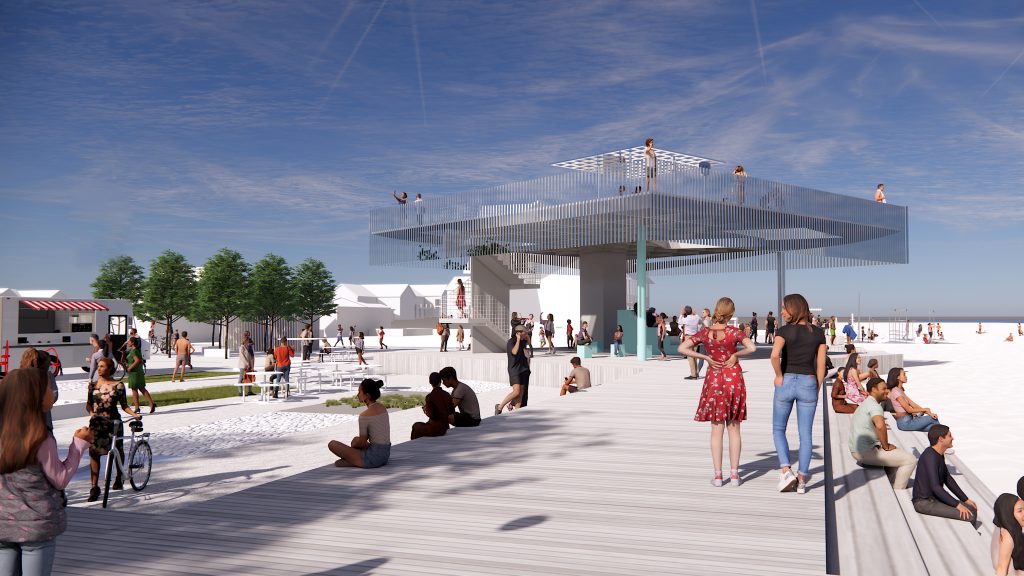 Above created during design development ©KUTONOTUK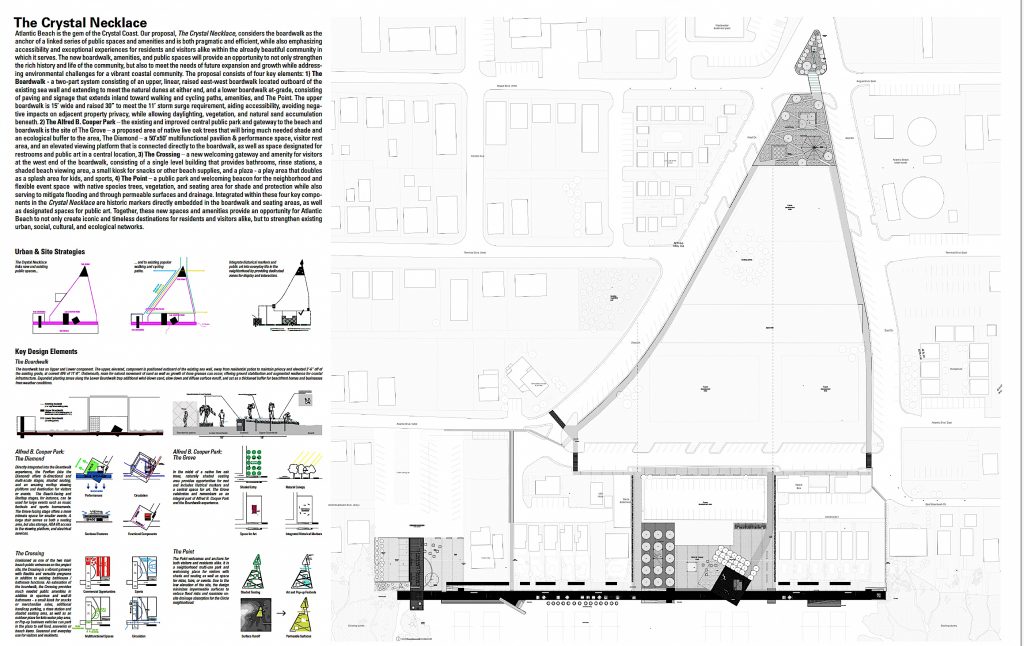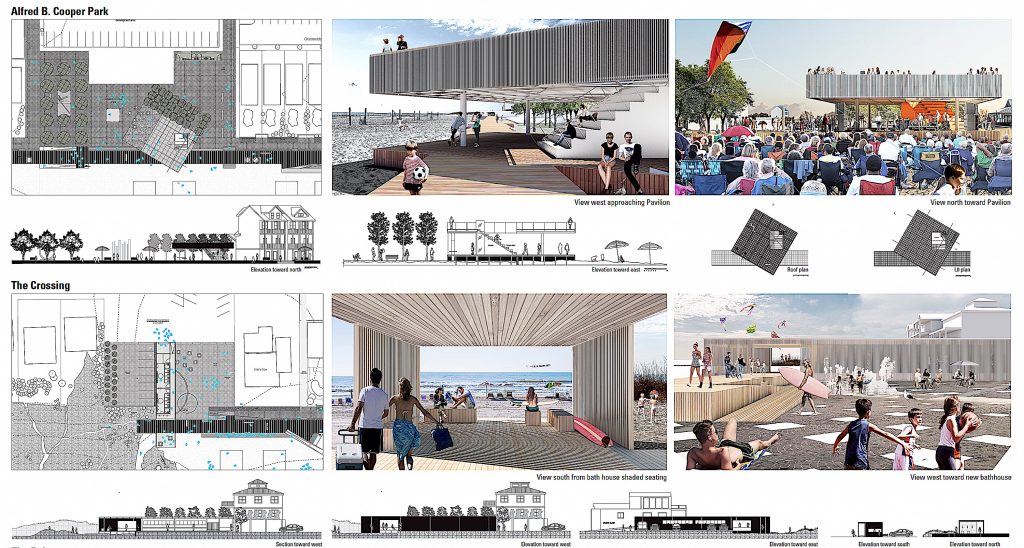 Above images ©KUTONOTUK
2nd Place
Forma Design
New York, NY
Miroslava Brooks, Daniel Markiewicz, Kyle Troyer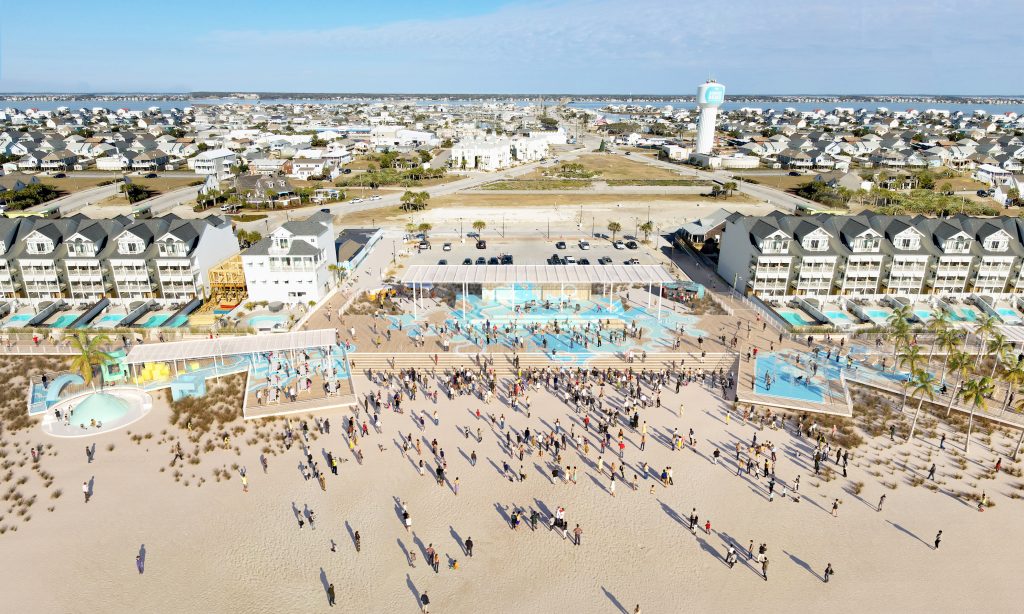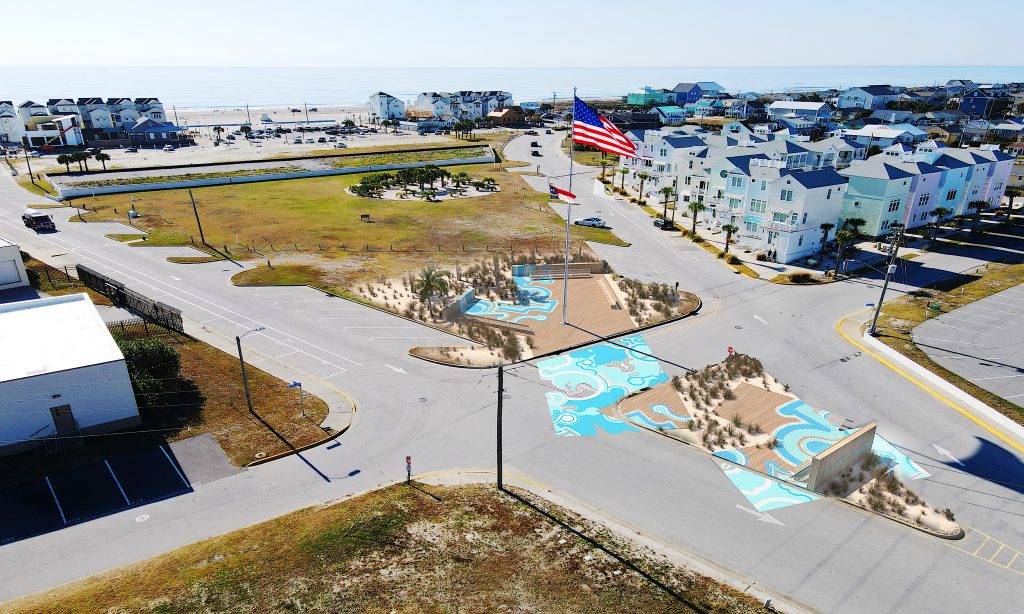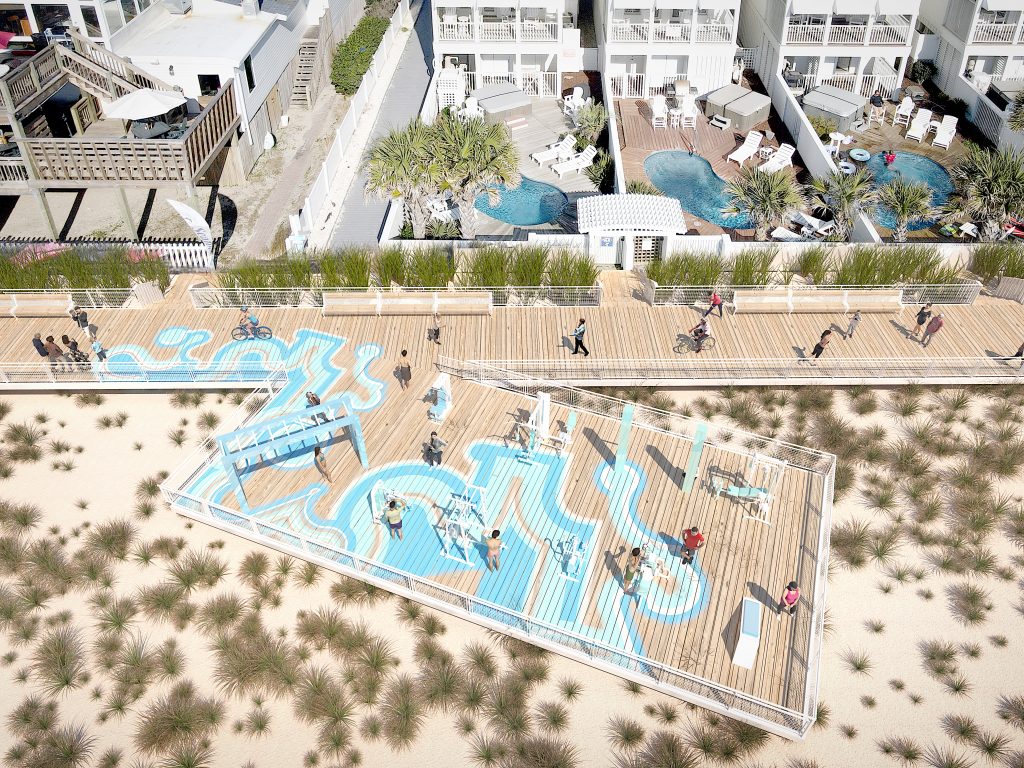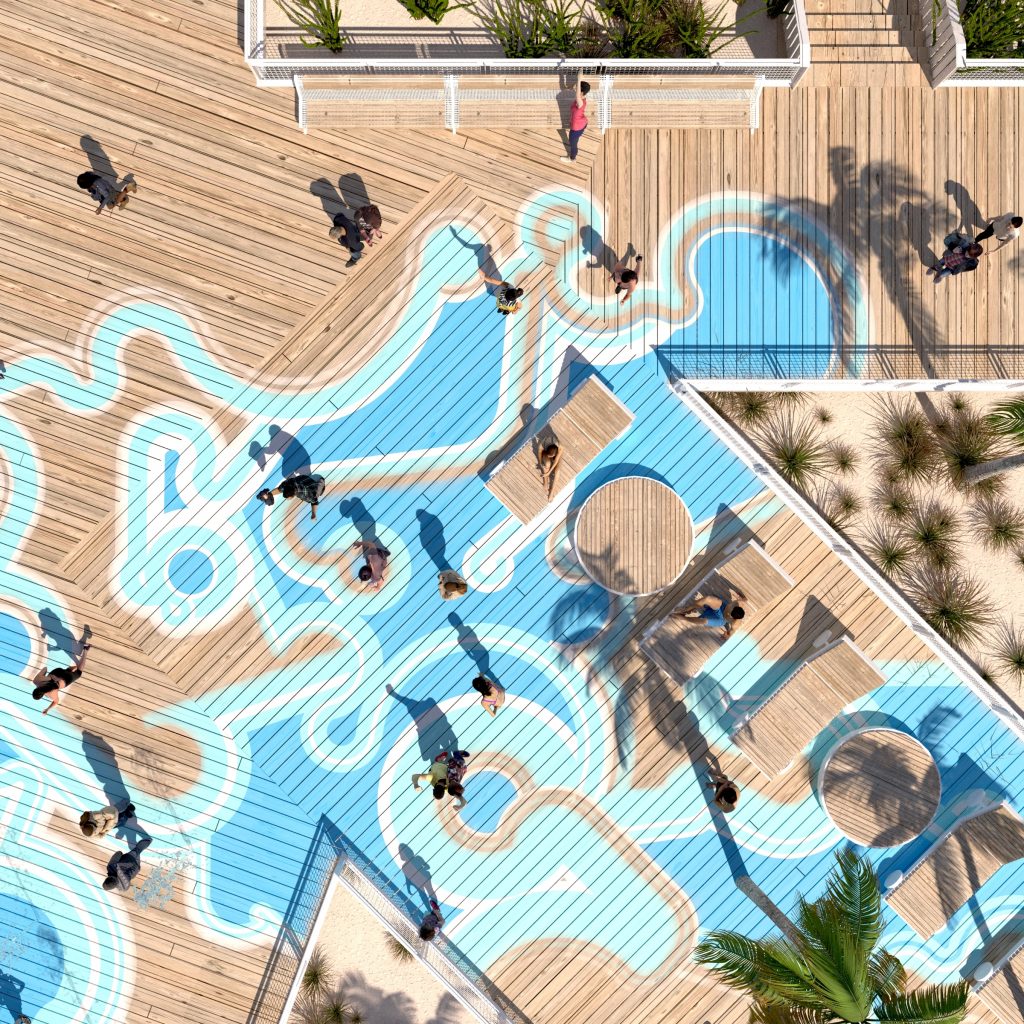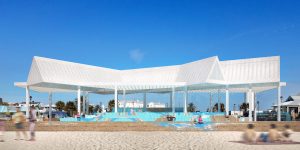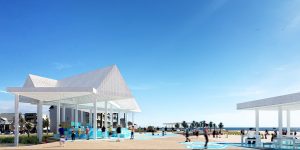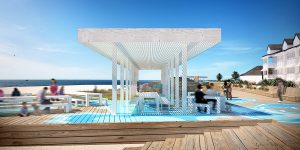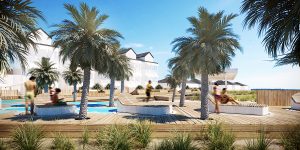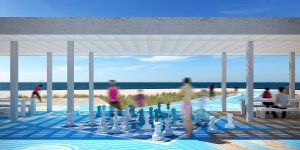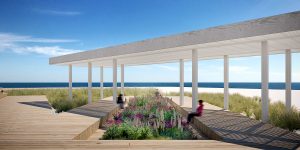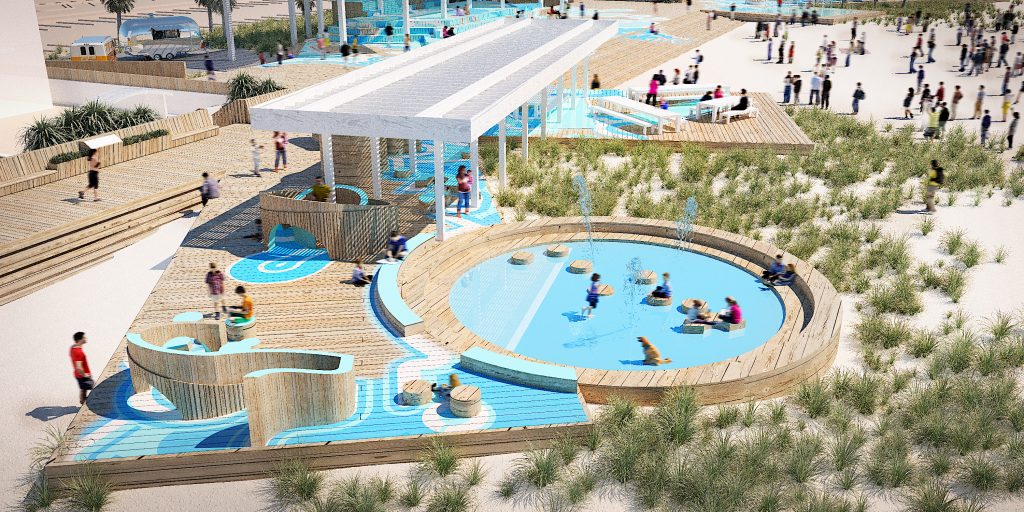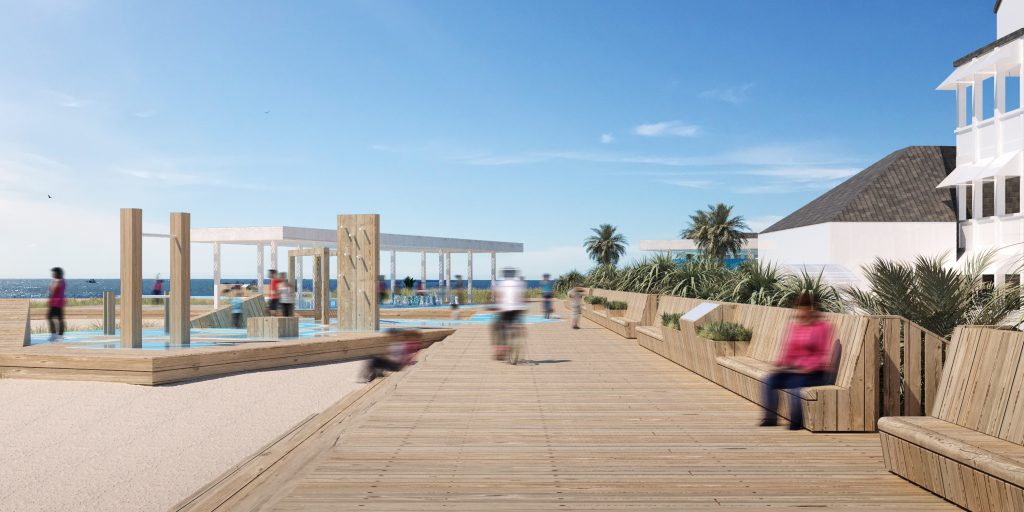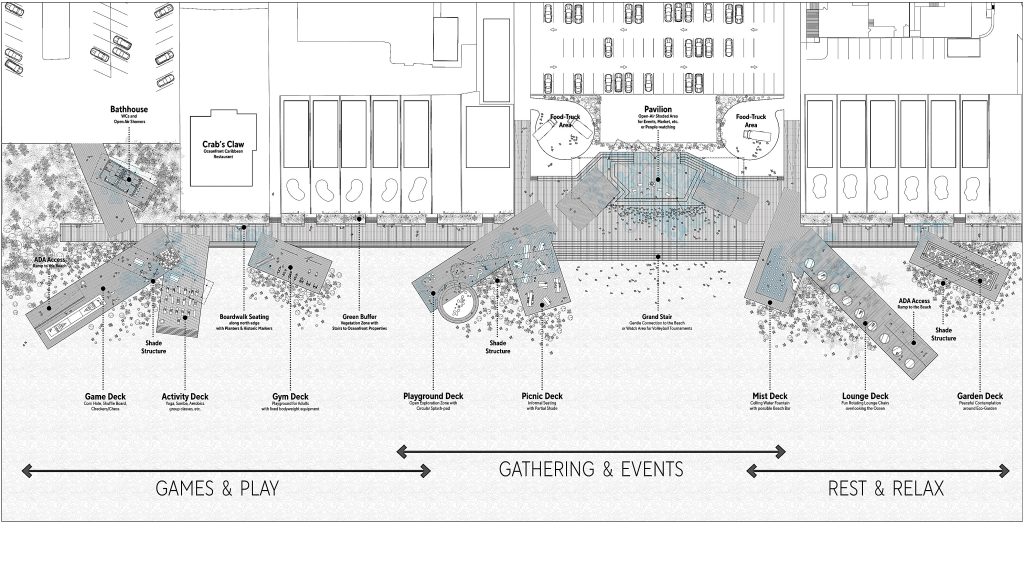 Above images ©Forma
Third Place
Lewis Williams+Hudson
London, U.K.
Lewis Williams, Janis Ho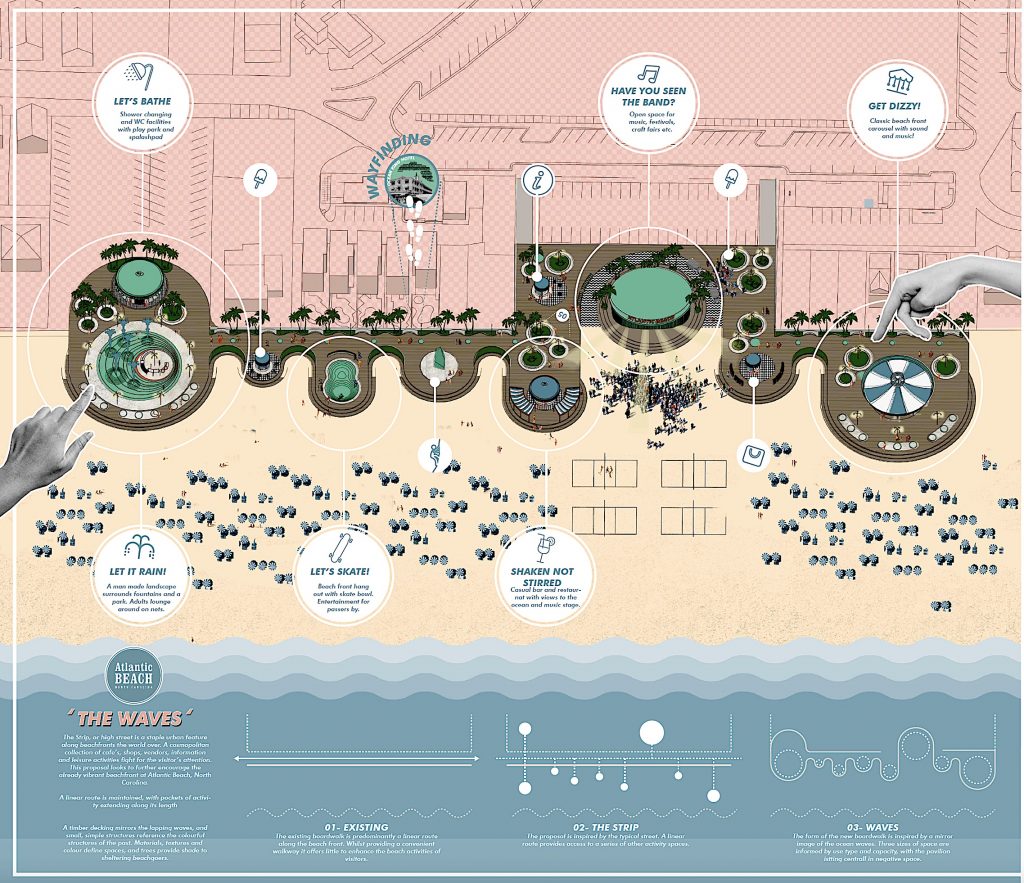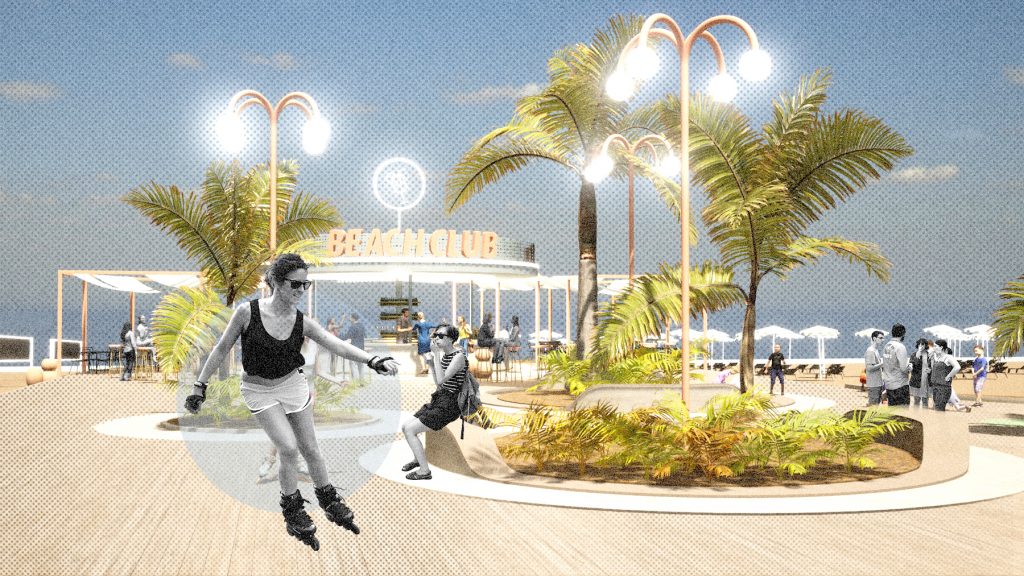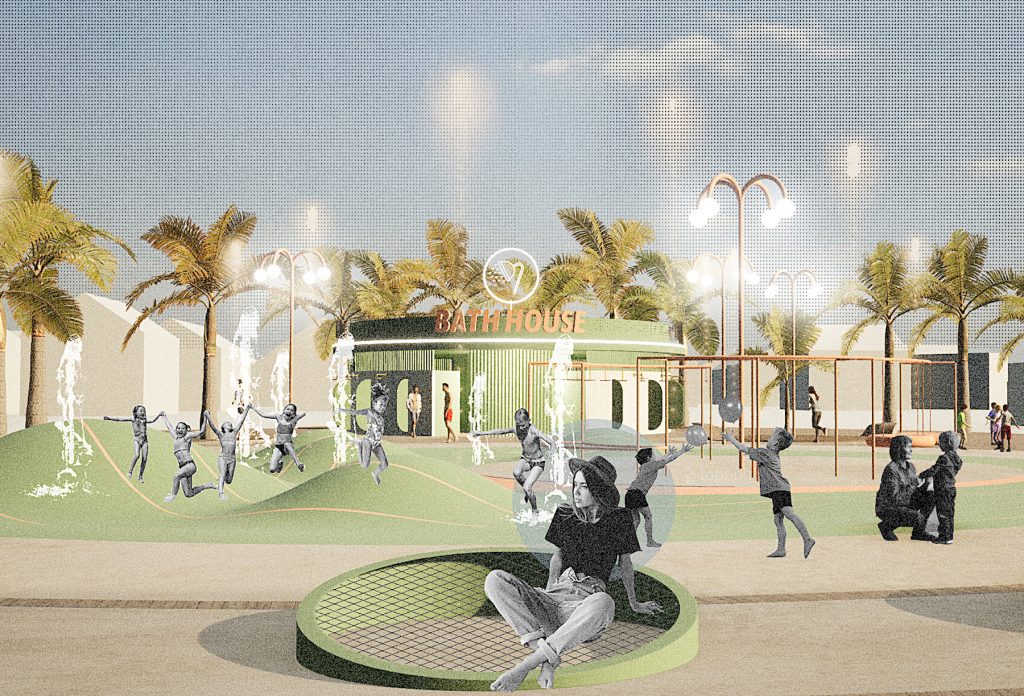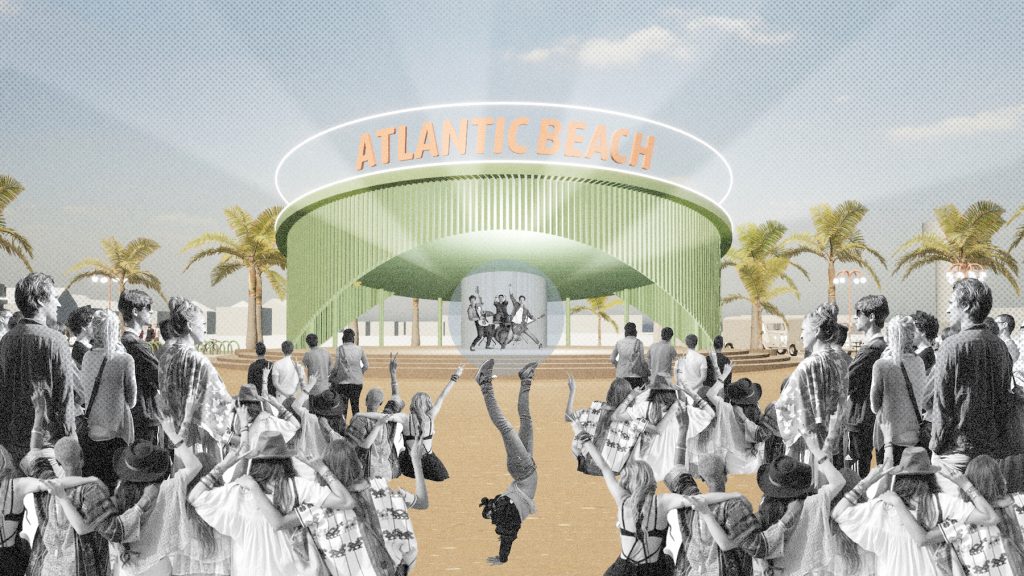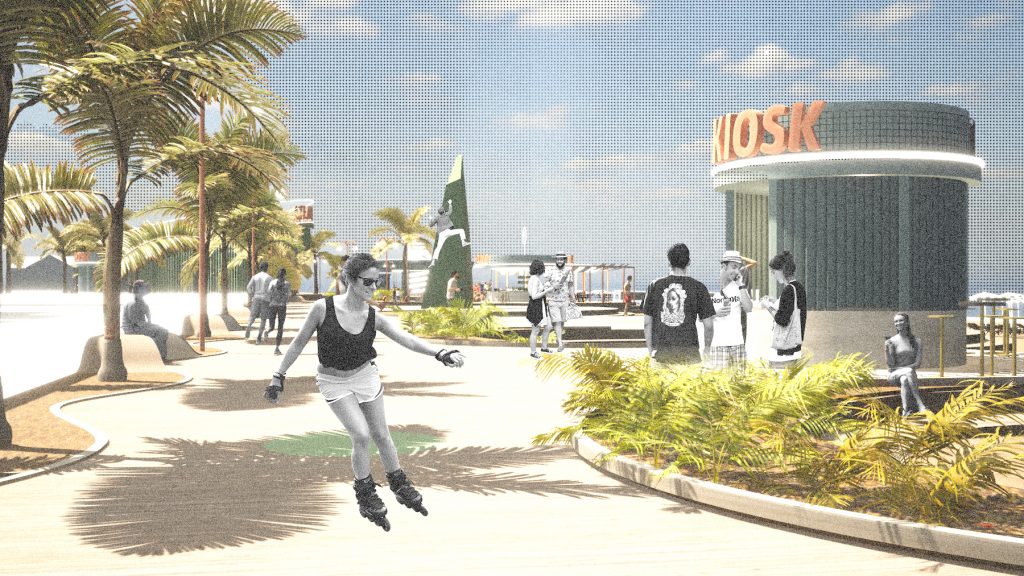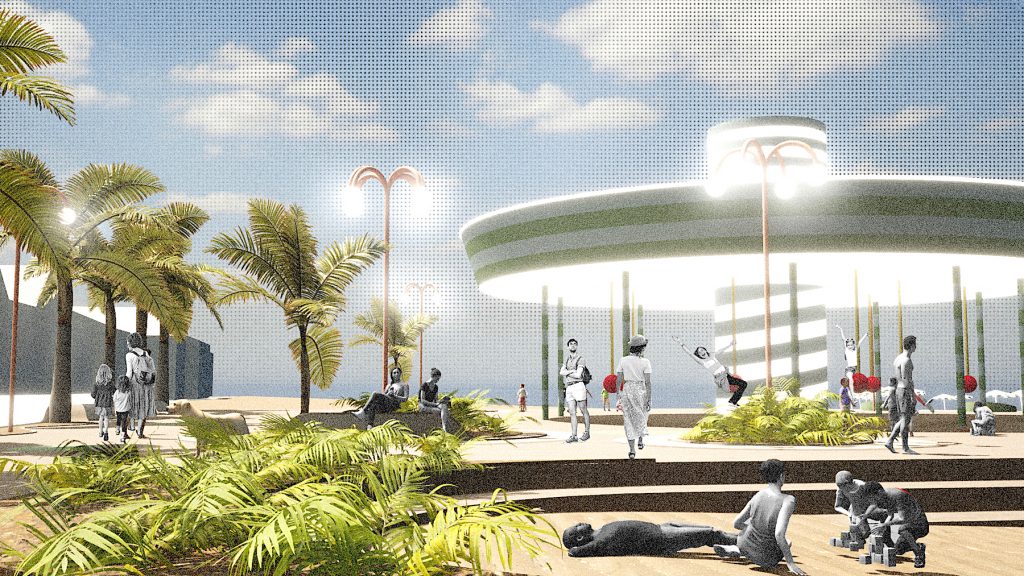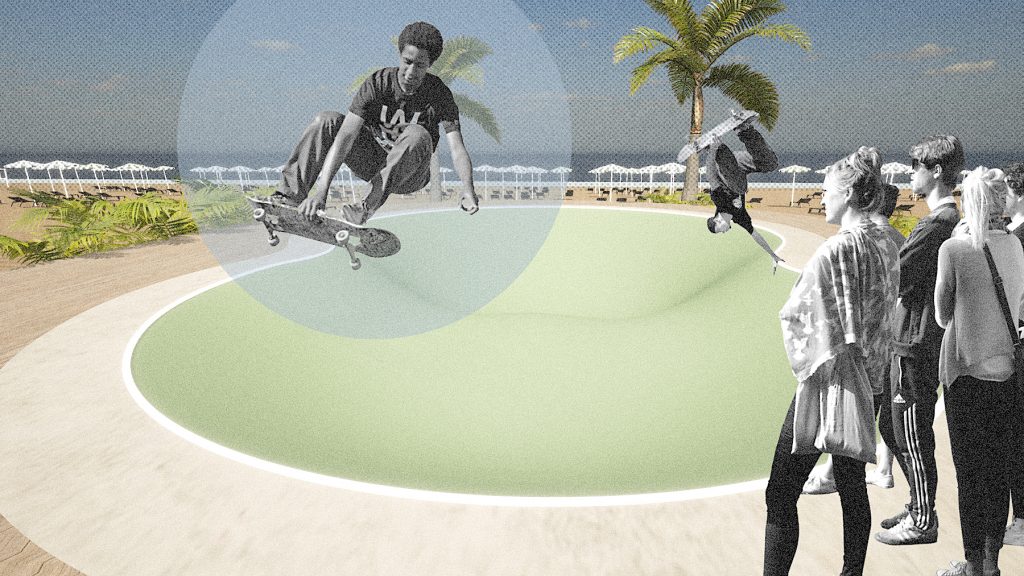 Above images ©Lewis Williams + Hudson