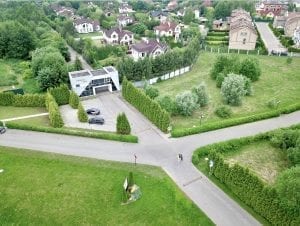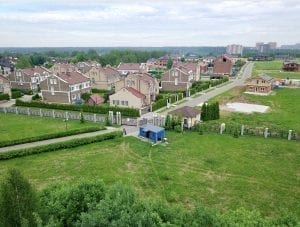 Sponsor: Papushevo (a gated community)
Organizer: OOO KONVERS
Operator of Competition: ARCHITIME.RU
Type: Open, international
Location:
Papushevo Park is a beautiful premium-class location. The settlement with more than 300 plots is located at the 24th km of the Rublevo-Uspenskoe highway in Moscow Oblast.
Total area of the settlement: 58 hectares.
Development area: 3.7 hectares.
Eligibility: Design professionals, students
Languages: English and Russian
Fees: none
Timetable:
16 July 2021 – Registration deadline
9 August 2021 – Submission deadline
Awards:
1st Prize – 1M rubles (approx. USD13,650
2nd Prize – 600,000 rubles (approx. USD8,190)
3rd Prize – 100,000 rubles (approx. USD 1,365)
Design Challenge:
   Participants are invited to prepare a proposal for the design and the balanced development of the adjacent territory of the cottage settlement. This territory is to provide the residents with a balanced, comfortable environment and to become the center of attraction, increase the uniqueness factor, recognizability and investment attractiveness of the cottage settlement, becoming its calling card.
   The concept requires such a symbiosis of infrastructure facilities (a place of leisure, entertainment, essential facilities) and wildlife that would harmoniously fit into the village itself. Thus, on the one hand, it is necessary to achieve compliance with the standard of living which inhabitants of modern cities are accustomed to and, on the other hand, emphasize all the advantages that countryside life offers.
The Competition Organizer's comment:
"We encourage the participants not to limit their imagination, but to rely on their personal and global experience in architecture, urban planning and landscaping. Nevertheless, here are several points, which, if observed, will be positively assessed when evaluating and identifying the winners. 1. The first advantage of the project will be the concept preserving green spaces, clean air, and providing for an ecosystem. Forests and trees absorb nearly 40% of harmful emissions, and even a single tree is able to bring significant benefits to residents, improve the state of health and the quality of life. We want to contribute to the solution to the global environmental problem for the residents of the settlement. 2. Another advantage will be the development of a unique and unusual solution that will increase the investment attractiveness of the settlement and make it stand out from the rest. The project should give clear and positive answer the client's question: "Why this place?" 3. The third advantage will be efficient and rational logistics, ensuring functioning of different target audiences. A guest visits the settlement for the first time, a client who decided to return, a permanent resident, a person from the service sector require different scenarios that should be factored in in the course of designing; it is necessary to convert all possible processes into positive and beneficial dynamics."
For more information and to enter:
https://www.architime.ru/competition/papushevo_en.htm#invite