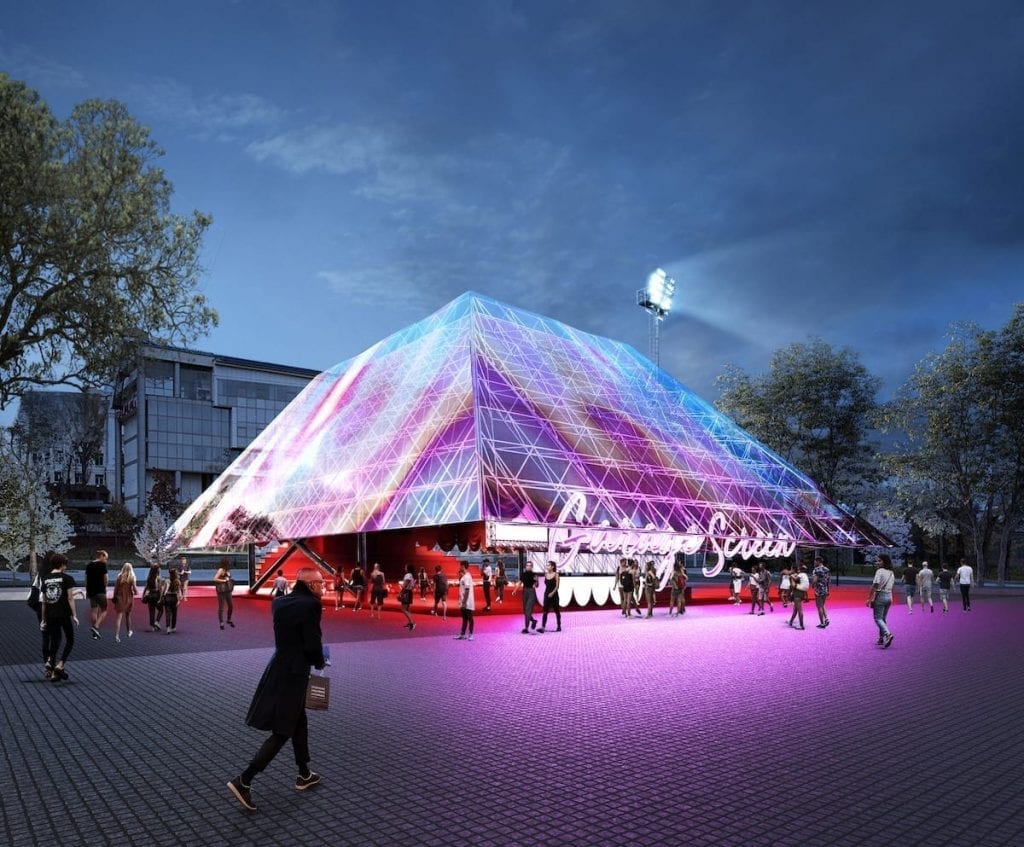 Winning entry by SYNDICATE (image © SYNDICATE, courtesy Strelka-KB)
Garage Screen, a program of film screenings on contemporary art and culture, was launched in 2012 and introduces viewers to notable examples of Russian and foreign feature films, documentaries, and experimental films. Since its inception, the Garage Museum of Contemporary Art has selected and shown films and videos examining issues of contemporary art and culture in all their manifestations, rare documentary films on the lives and lifestyles of prominent and little-known artists, musicians, architects, and performing artists, as well as films about the creation of exhibitions and works of art.
In 2016, the Garage Screen program was held on the roof of Garage. Usually closed to the public, the Museum rooftop was transformed into an open-air cinema outfitted with innovative equipment that could not be found anywhere else in Russia or the CIS. In 2017 and 2018, film screenings were held on Garage Square in a summer cinema pavilion designed by GRACE architects. The 350-seat pavilion had a mirror surface, reflecting the architecture of the Museum building.
When the Museum decided to turn to a competition for the design of a new pavilion in the fall of 2018, it engaged Strelka as the administrator of the event. Between October 17 and November 9, 2018, one hundred and thirty-one architects and architectural bureaus from all over Russia registered for the competition. From these, six finalists were shortlisted. Each of the finalists was to receive a cash grant of 300,000 rubles to develop their architectural concept.

Finalists
Archifellows — an architectural bureau from Moscow whose main specialization combines the design of public spaces, small architectural forms, and buildings. They were among the winners of the Open International Competition for Standard Housing and Residential Development Concept Design.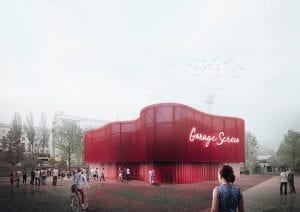 Images © Archifellows, courtesy Strelka-KB

Concrete Jungle — an architectural bureau from Vladivostok, which works at the intersection of fine art, design and architecture. They work on improving the urban environment and creating public spaces, and carry out a range of activities: design, production, and construction and installation works.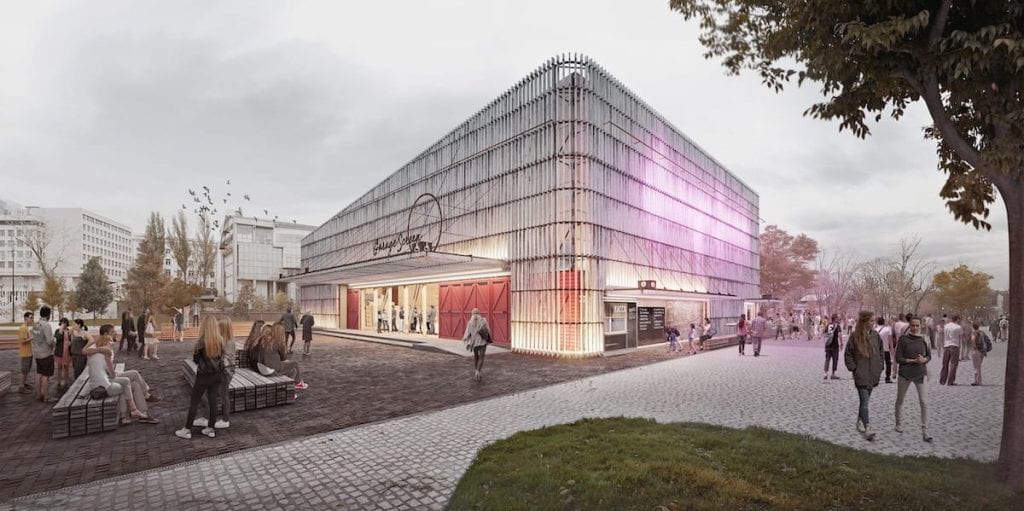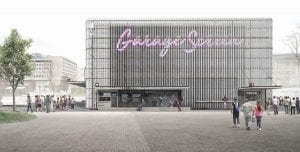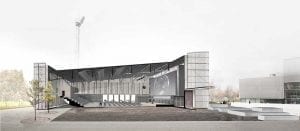 Images © Concrete Jungle, courtesy Strelka-KB
SA lab — an architectural laboratory from St. Petersburg that specializes in the use of algorithmic design methods. SA lab was among the top 12 best young architectural bureaus according to ARCH Moscow 2017.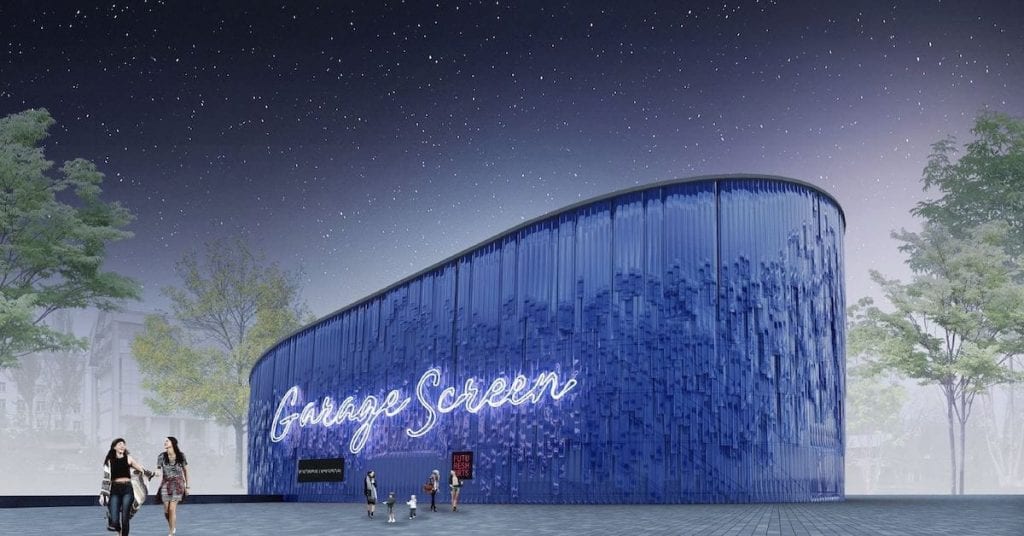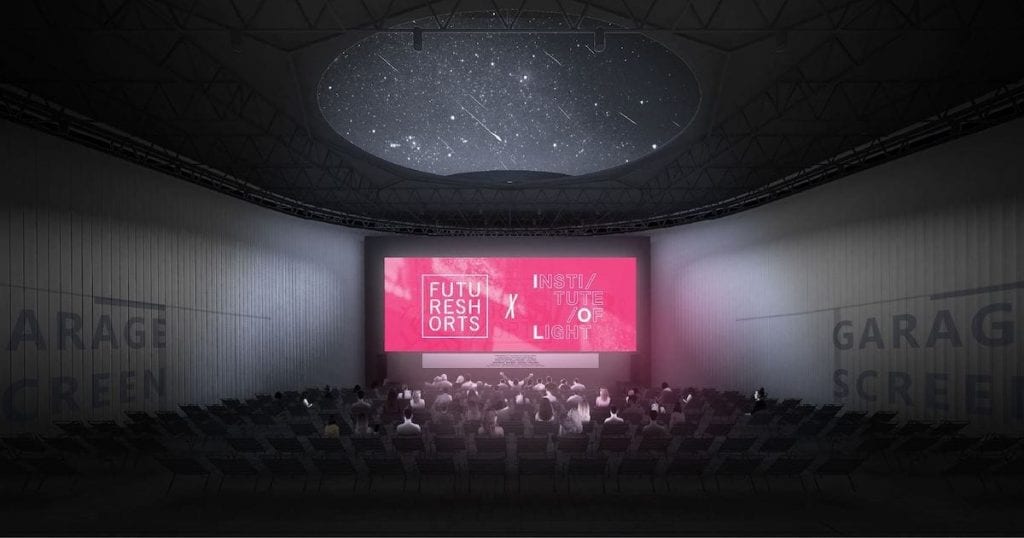 Images © SA lab, courtesy Strelka-KB
Reka (Река) — an architectural studio from Tyumen specializing in the design of small architectural forms, pavilions, and architectural facilities. Their projects have received prizes from architectural festivals.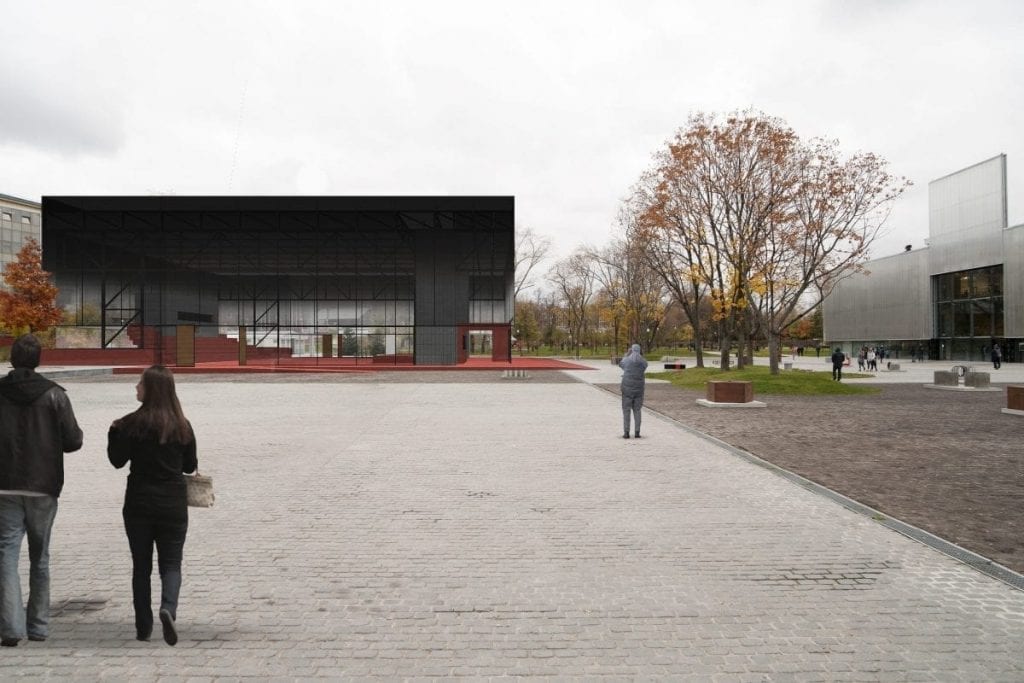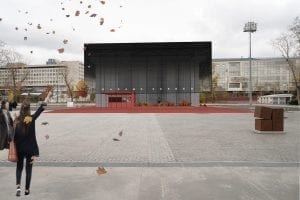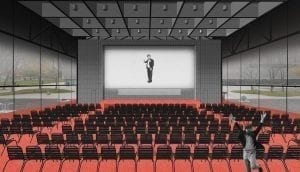 Images © Reka, courtesy Strelka-KB
KHVOYA (ХВОЯ) — a small architectural design studio from St. Petersburg. The studio has designed and implemented public facilities and participated in numerous architectural competitions.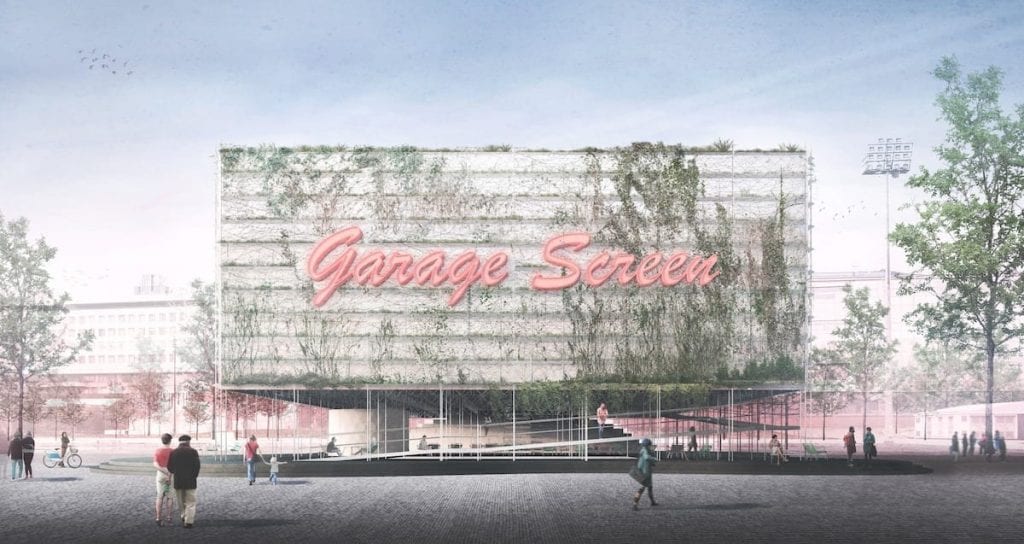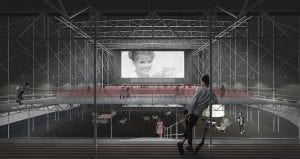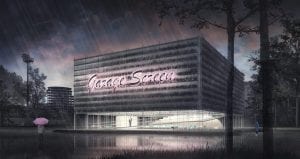 Images © KHVOYA, courtesy Strelka-KB
Winner

The winner of the competition, SYNDICATE, proposed a pyramid-like structure, which differed from the other entries not only in form, but philosophically. The leader of the SYNDICATE team, Viktor Stolbovoy, said: "The Garage Screen cinema is an iconic venue. We do not see it as simply a box, where you can just go in and watch a movie. It is a dynamic place that interacts with the surrounding context and is always changing depending on the angle of the view. The materials that we have proposed are not typical for summer cinemas, and this also adds to the triumph of the design."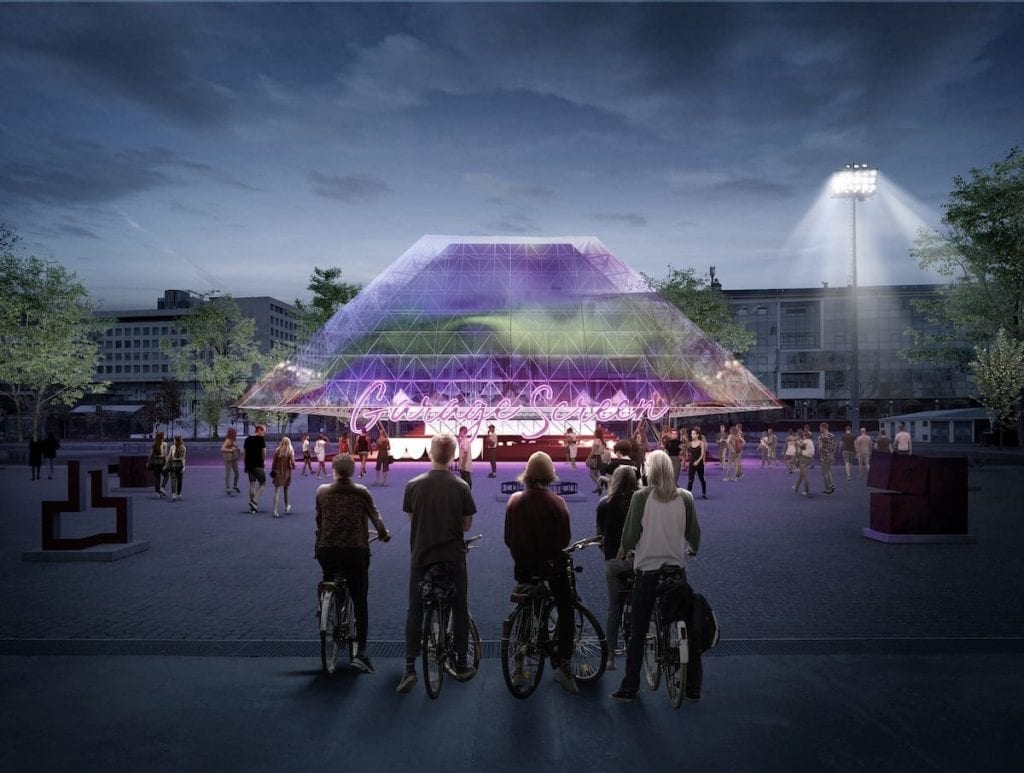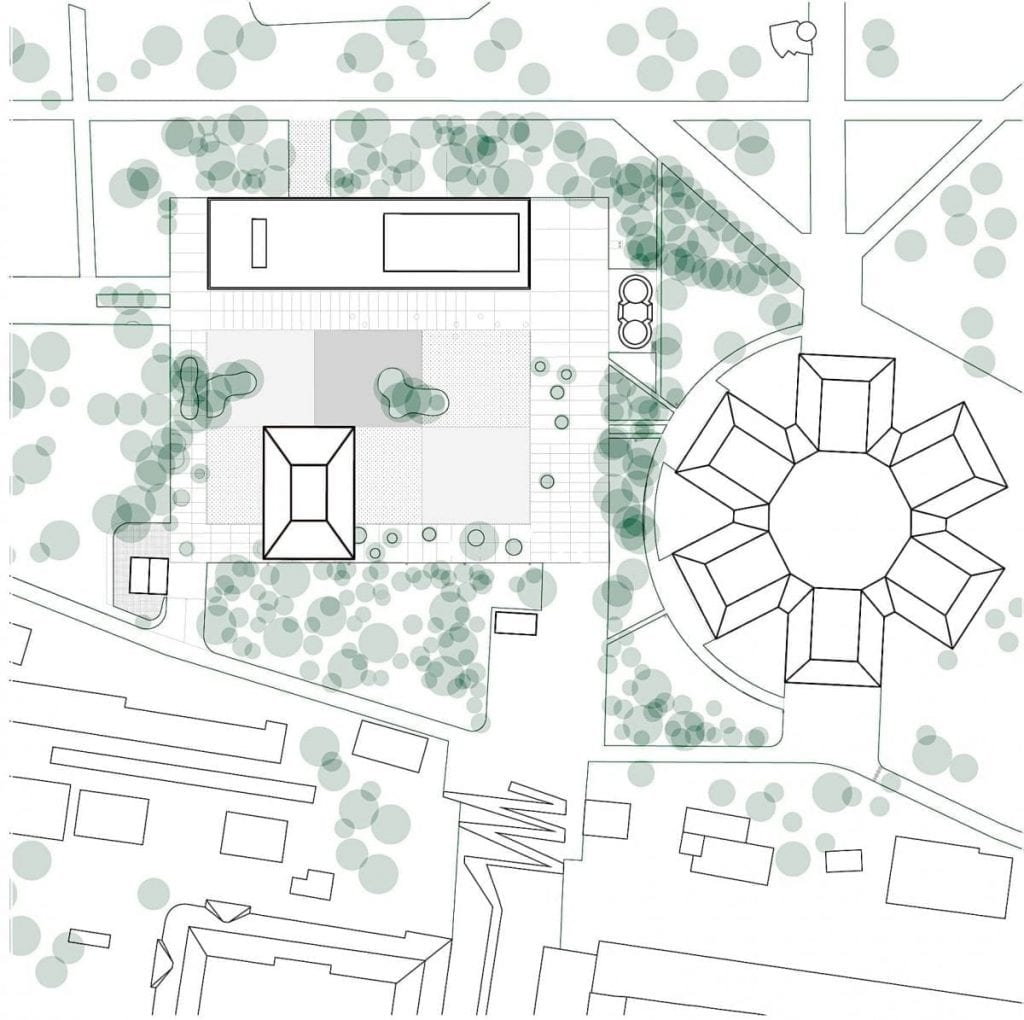 Images: courtesy Strelka KB, ©SYNDICATE