An "eco-district" Master Plan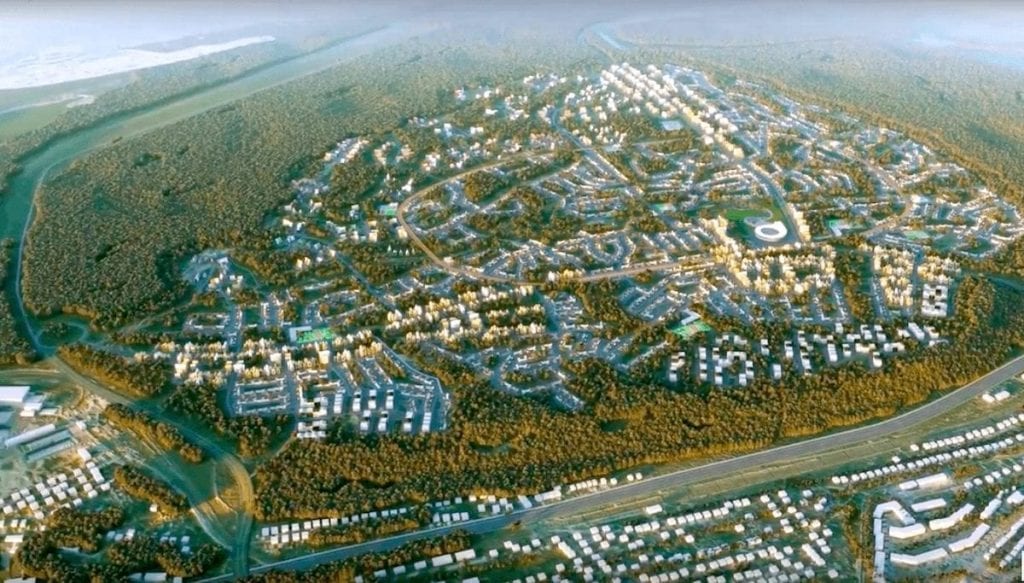 Winning plan by Knight Frank (all images courtesy centeragency.org)
Moscow has been short on housing for decades. Now the need for housing in the far-flung reaches of the Russian Federation is taking shape. Kazan, a city east of Moscow on the upper reaches of the Volga River in the Republic of Tartarstan, has just announced the winners of a competition for a completely new suburban plan. Although such a competition might not appear as anything new to western countries, where new towns were built in England and elsewhere, and especially in China, where new towns are sprouting up on a regular basis, this represents a new way to approach urban planning in the Russian Federation. According to Kazan's mayor, Ilsur Metshin, "The competition featured the world's best architectural and design players, who fought for the right to reach the final. This has enriched us all – we really did see completely new approaches to design, or at least unusual for Russia. This is a large territory, and there is enough of everything: both land, and scale, as well as the desire to see the eco-district of tomorrow."
The competition was open to international participants, and drew 47 entries from a number of countries outside Russia. Three finalists, each receiving 2 million rubles for their work, were selected to present their designs to a Russian jury.
After reviewing presentations of all the concepts, including the functional programming strategy, the architectural and urban planning concept, the framework financial and economic model for implementing the concept until 2030, and a preliminary design of the territory for the initial implementation stage, the jury discussed the projects submitted and determined the winner by vote. 
The winner was the Anglo-French-Russian consortium led by international consulting company Knight Frank (Russia, UK), which included XTU Architects (France), OXO Architects (France), John Thompson & Partners/JTP (England), Architectural Landing Force (Russia, Republic of Tatarstan), and TERRA SCAPE (Belgium). Their team presented the "Ecopolis 'Two forests'" project, featuring the infiltration of green fingers in the future eco-district. "The concept involves the formation of active clusters with dense buildings, where life will be in full swing, a "clearing" with less dense buildings, and local public spaces with playgrounds and meeting places. There will be clusters, and groups of clearings, and the 'fingers' are united by a long park in the region and a large green ring. The park threads sub-centers at the intersection with the roads, where children's sports and event zones and cafes will be located, as well as a square with the main cultural center. Thus, the three elements are active clusters, the green ring and the district park, forming the basis for the successful development of the eco-district. As a result, the existing ecosystem, biodiversity and high quality of the environment are prioritized at the highest level.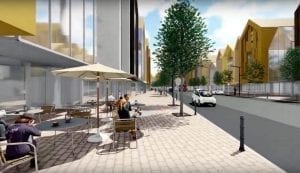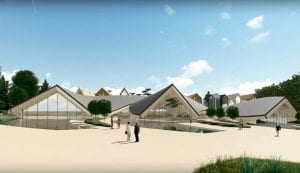 First place images © Knight Frank (all images courtesy centeragency.org)

All three of the finalists adopted different strategies for the site.
Second place was taken by the Russian-British consortium led by ASADOV and partners (Russia), who presented the "Life on the border with nature" project. The basis of the concept is a balance between the conservation of the natural potential of the territory, architectural solutions and the investment attractiveness of the project, and continuous forest corridors with a total area of more than 60 hectares located within walking distance from all residents of the region were the key planning element of the territory.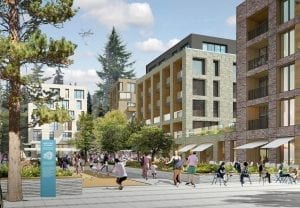 Second place images © ASADOV & partners (all images courtesy centeragency.org)

The Third place winner was a Russian-Dutch consortium, led by Buromoscow (Russia). In their Arakchino Urban Park project, it was proposed to divide the territory into 2 parts – a public park with medium-rise residential buildings and an individual development area, and 5 forest sites with private residential buildings.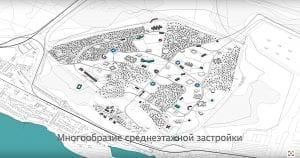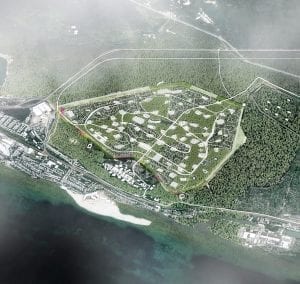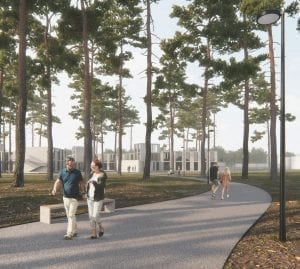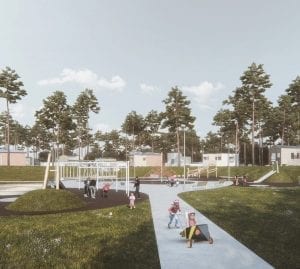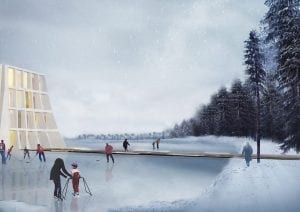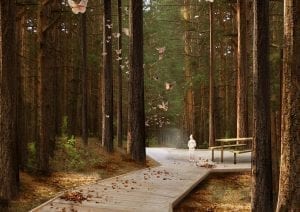 Third place images © Buromoscow (all images courtesy centeragency.org)
As a result of this experiment, Russians will be living in an environment quite unlike anything they have been used to until now: a somewhat higher density version of the Garden City.