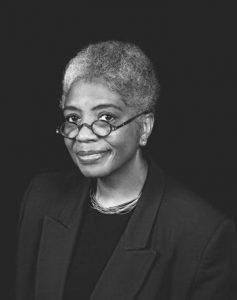 Allison Williams FAIA, since 2013 Vice President and Director of Design for AECOM's U.S. West region, has risen through the ranks of large architecture firms to her present position: SOM, Ai (merged with Perkins + Will) to AECOM. Along the way, there have been several competitions, some of which have been built. One of the most notable was the August Wilson Center in Pittsburgh, the competition having occurred in 2003 and completion in 2009.
As is often the case with large firms, Allison was leading the design studios for major projects. Among those were San Jose Museum of Art Addition; Yerba Buena Tower, San Francisco; Tower City, Cleveland, Ohio (winning competition entry—unbuilt); Richmond (CA) Civic Center Master Plan; Echelon Corporate Headquarters Cmpus, San Jose; Toledo Federal Courthouse Finalist (GSA Design Excellence Program); Calexico US Port of Entry (CA), competition 2011 and GSA commission; Lawrence Berkeley National Laboratory, Berkeley, California.
Allison Williams received her B.Arch and M.Arch from the University of California, Berkeley.