Image: ©Gort Scott; courtesy MRC
St Hilda's College has selected Gort Scott to design a new £10m+ front-of-house development for its exceptional riverside site in the conclusion of the Redefining St Hilda's invited design competition, organized by Malcolm Reading Consultants. St Hilda's College was one of the original group of five women's colleges founded at Oxford at the end of the nineteenth century. Since 2008, it has selected its undergraduates and graduates without regard to gender. St Hilda's now has one of the highest proportions of international undergraduate students of any college within the University.

   A five-strong shortlist was asked to produce concept designs for the new gateway to the College, approached from Cowley Place, which will include social and conference spaces, suites of academic and teaching rooms, a new Middle Common Room and accommodation for students and Fellows. The project will form the centrepiece of St Hilda's 125th anniversary celebration.
The five short-listed U.K. firms were:
• Gort Scott, London
• Tim Ronalds Architects, London
• 6a Architects, London
• DRDH Architects, London
• Hall McKnight, Belfast
   The winning Gort Scott concept design features a slender tower – announcing the entrance to the College on Cowley Place – rooftop gardens with wild-flower planting, and a riverside pavilion. The proposal positions much of the residential and teaching accommodation on the urban boundary of the site, and creates new open spaces, which run from the re-positioned College entrance to the River Cherwell, and set-up views to Christ Church Meadows and beyond.
   According to Fiona Scott, principal of Gort Scott, "The competition process gave us confidence – there was a well thought-through brief and an engaging process that really gave us the opportunity to explore the potential of the project. Our proposal focused on responding to the riverside setting – making a lyrical pavilion set within the College's picturesque gardens, framed by a robust building that defines the boundary of the College. The pavilion balances a sense of decorum and gravity from the rhythm of strong brick piers, with a lightness and delicacy that is in dialogue with the changing qualities of the river."
Winning Entry
Gort Scott
London, U.K.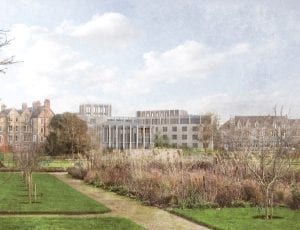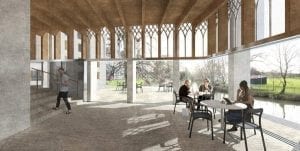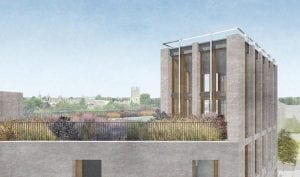 Images: ©Gort Scott; courtesy MRC
Finalist
6a Architects
London, U.K.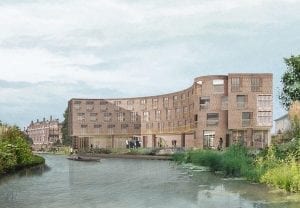 Images: ©6a Architects; courtesy MRC
Finalist
DRDH Architects
London, U.K.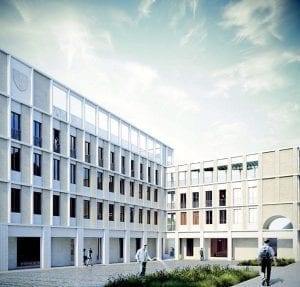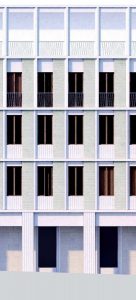 Images: ©DRDH Architects; courtesy MRC
Finalist
Hall McKnight
Belfast, U.K.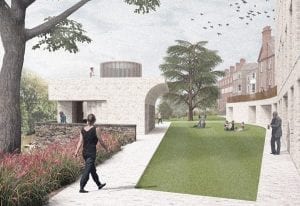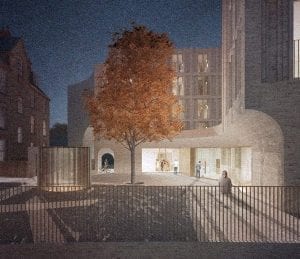 Finalist
Tim Ronalds Architects
London, U.K.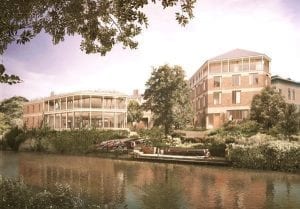 Images: ©Tim Ronalds Architects; courtesy MRC