National Library of Korea Data Preservation Center Competition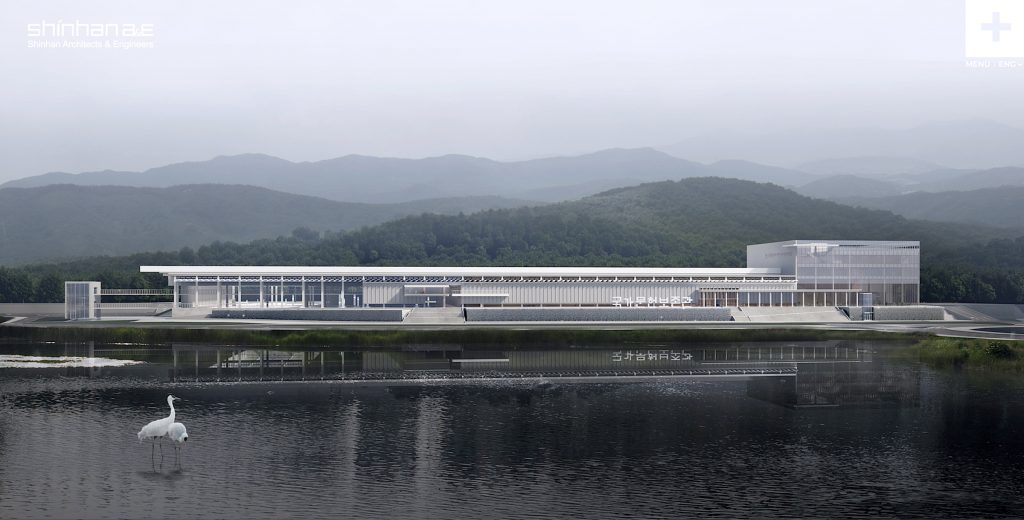 Winning entry – Hyunjoon Min Architects Office
Retrofitting existing buildings is nothing new. The abandonment of old factory structures, especially in the northeast of the U.S., has been occurring at a rapid pace ever since those businesses ceased to be profitable in the face of foreign competition. However, in North America, retrofitting those structures has seldom been the subject of a design competition. In Korea, the recent plethora of design competitions for all types of projects has also included several for providing a new life for abandoned buildings.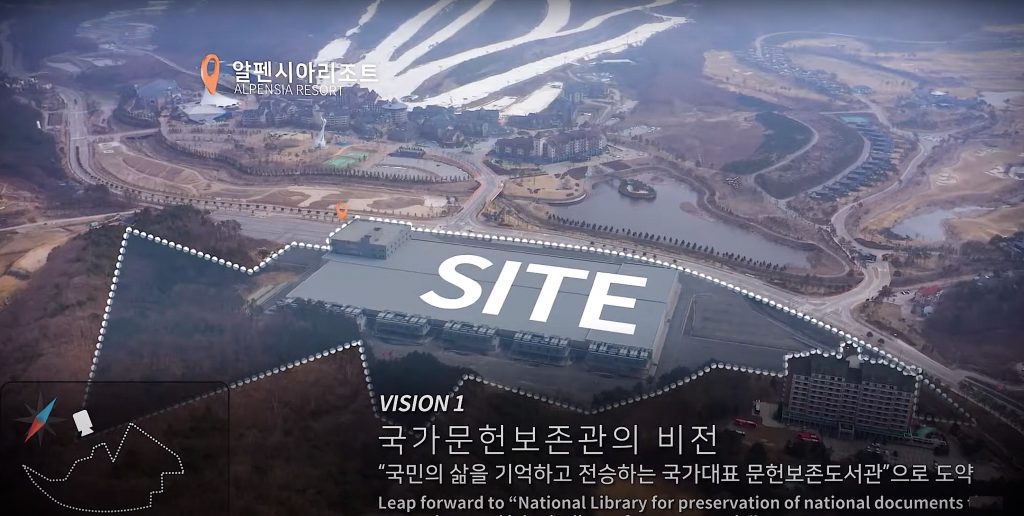 Such a solution was chosen for the expansion the Korea's National Library archives. Faced with the prospect of the lack of storage capacity, a new Data Preservation Center is to be built in Pheongchang to address this looming issue. The site is the "utilization and remodeling of the currently neglected International Broadcasting Center (IBC) of the 2018 PyeongChang Winter Olympics. and to secure long-term reliable preservation space and permanent preservation of national documents by establishing a preservation environment for various media and a high-tech restoration system. Here it should be noted that the primary part of the structure targeted for occupation is the four-story IBC section of the structure, the larger sprawling remaining part more resembling a compartmentalized warehouse-type layout.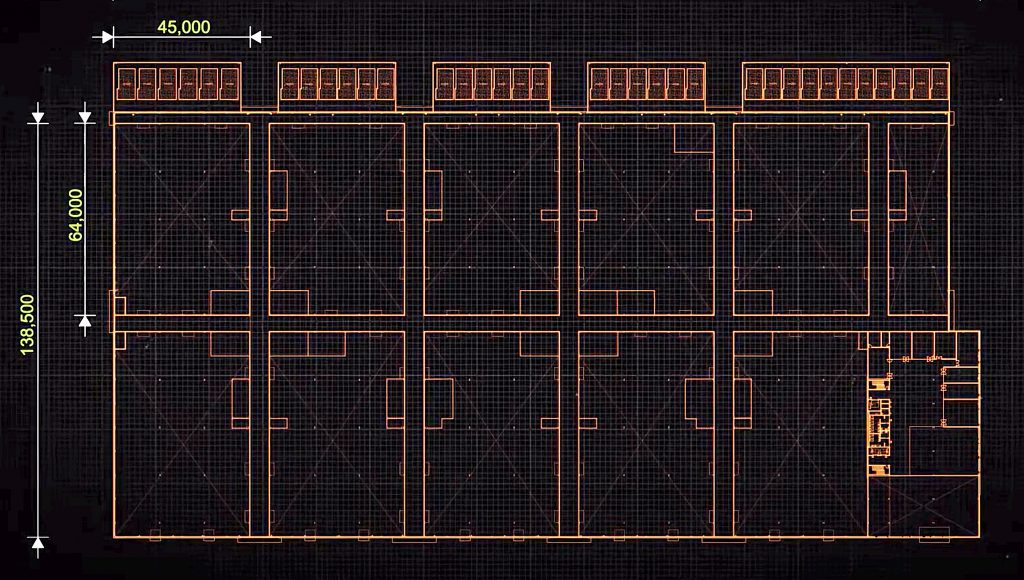 The Competition
Although this was an open, international competition, certain limitations for participation were established—most important being the requirement that all participants already have established their own architecture practice. This would have eliminated a large number of young (and older) architects, who were employed, but not a owner or principal in an established firm. And if you were not located in Korea, it would be necessary to seek a partnership with a Korean firm.
The evaluation criteria, as listed by the organizers, were as follows:
Evaluation Criteria
Items

Details

Site

• Land use and planning

• Convenience of using facilities and spaces

• Appropriate circulation of pedestrian and vehicle

• Suitable design of landscape and outdoor space

Spatial design

• Appropriate planning of preservation, management, office, and amenities

• Innovative planning of specialized spaces for reading, experience, and exhibition

• Efficient connection and utilization of indoor and outdoor spaces

• Economically feasible planning considering future expansion

Landscape and harmony with surroundings

• Harmony with surrounding natural scenery of Pyeongchang tourist area

• Excellence in the elevation design plan

• Appropriate planning of color and materials

Technical planning

• Rational approach of remodeling

• Rational and feasible construction cost for maintaining and changing the existing structure

• Excellent eco-friendly design techniques

• Appropriate planning for Zero Energy Certification and Green Building Certification

• Preservation environment maintenance by media and excellent security and disaster prevention technology
In their statement regarding their approach to the selection process, it was clear to the jury that the nature of a remodeling project results in a number of limitations, the not least of which is budget:
"The evaluation of the design proposals of Korea's first National Data Preservation Center weighed heavily on both competition entrants and the jury committee. All submissions presented their own unique design concepts that challenged the limited situation of remodeling, and it took a lot of time for evaluation. In general, they are sharing the idea of moving an archive rather than an idle facility, and we selected beautiful works focusing on the main issues of openness, functional work flow, symbolic design, and consideration of limited budget."
July 2022

1 July 2022 – Submission deadline

June 2022

1 June 2022 – Entries submission deadline

April 2022

13 April 2022 – Registration deadline

March 2022

March 2022 – Design Submission deadline

February 2022

28 February 2022 – Digital submissions due

21 February 2022 – Registration  and submission deadline

15 February 2022 – Submission deadline

11 February 2022 – Registration deadline

8 February 2022 – Submissions due

January 2022

24 January 2022 – Deadline for submissions of EOI

24 January 2022 – Submission deadline

21 January 2022 – Deadline for EOI document submissions

20 January 2022 – Documents submission deadline

20 January 2022 – Submission deadline
Exhibitions and Conferences
No events
Richard Rogers: Purveyor of the High-Tech Message
Richard Rogers (1933-2021)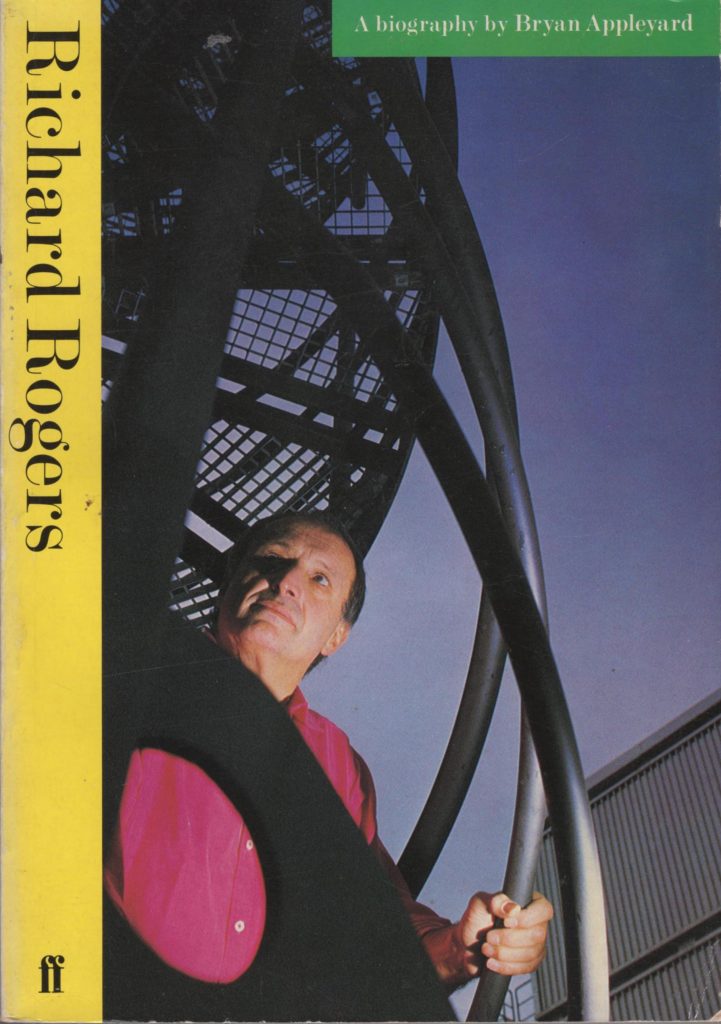 Could you imagine that a person who is anything but adept at drawing, and also dyslexic, would become one of the world's great architects? Meet Richard Rogers, who was full of ideas, but engaged collaborators to fully realize them. One might even assume that Rogers choice of architecture as a profession was logical.
   Roger's cousin, Ernesto Rogers, was not only an important Italian architect, but as renowned journalist, editor of two Italian architecture magazines, the most notable being Casabella, where he used the term, "Rationalism," as pertaining to architecture. So for Richard, born in Florence, Italy, who fled with parents to England in 1938 as refugees from the fascist Mussolini regime, the architectural pedigree was already well established in the family genes.
   London's Architectural Association was his introduction to academia and the first step up the ladder toward finding his niche in the profession. That was eventually followed by studies at Yale in the U.S. and encounters with a number of important architects, including Paul Rudolph and, most importantly, Louis Kahn, the latter imparting to him that all important advice: work collaboratively.
Image ©faber & faber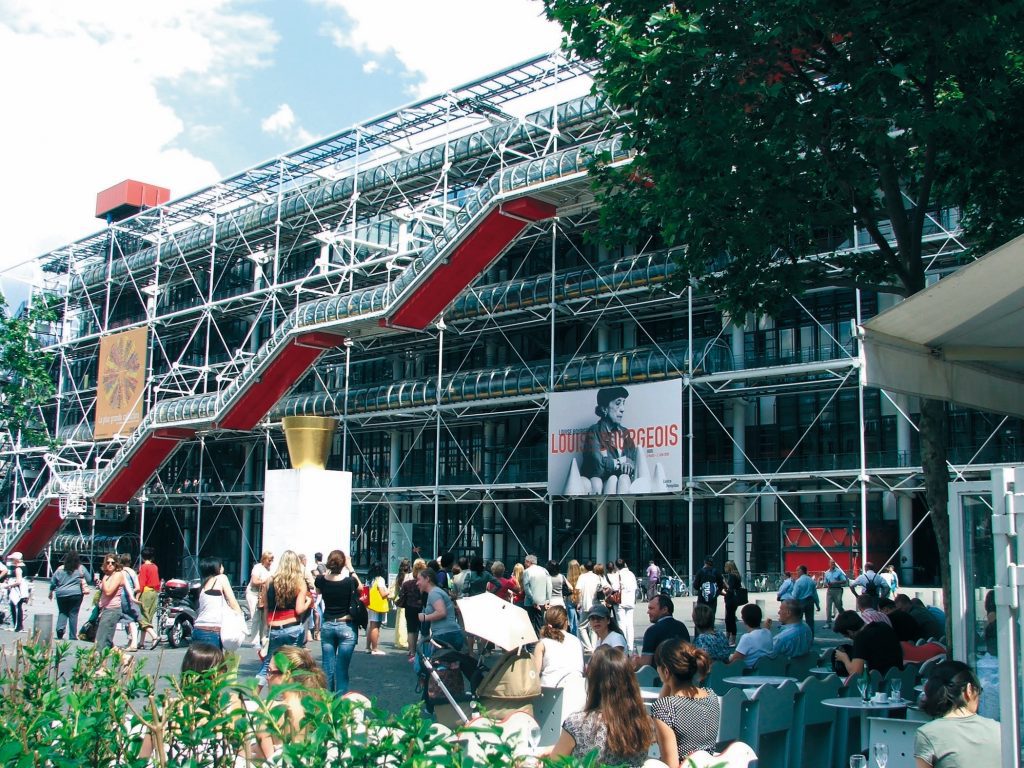 Pompidou Centre  Photo ©Stanley Collyer
   Returning to London, he and his wife, Su Brumwell, together with Norman Foster and his wife, Wendy Cheesman, established a firm called Team 4. Then, in 1970, Rogers entered a practice with Renzo Piano, the result of which was the winning entry for the Pompidou Centre design competition in 1971. Although at first reluctant to enter that competition, once their design won and was built, there can be little doubt from what came later in his own practice, that his finger prints could well be observed as one of the driving forces behind the hi-tech design through the ultimate realization of that project.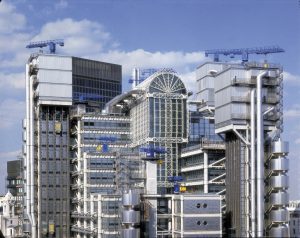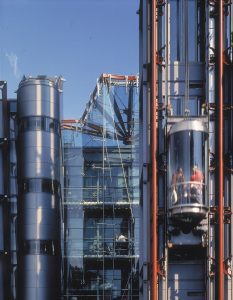 Lloyds of London  Photos © Richard Bryant, courtesy of RSHP
   Encountering a ground-breaking project like the Pompidou Centre, one's first inclination is to find out more about the architects. In the case of Rogers, that was subsequently easy to learn—a 1986 biography by Bryan Appleyard went a long way towards serving that purpose. More important was Rogers own book, authored with Mark Fisher, A New London. There he discussed the shortcomings of the institutions that commissioned architecture in England, stating that almost all of the interesting architecture built to that date was the result of private clients, not from government support. His next major project, the Lloyds of London headquarters in downtown London was a case in point. If anything, that building made yet a stronger statement about high-tech than the Pompidou. When visiting London, I was told I should go visit Rogers' Channel 4 building. Another hi-tech production, it was located in an older neighborhood, where it had a commanding street corner presence.